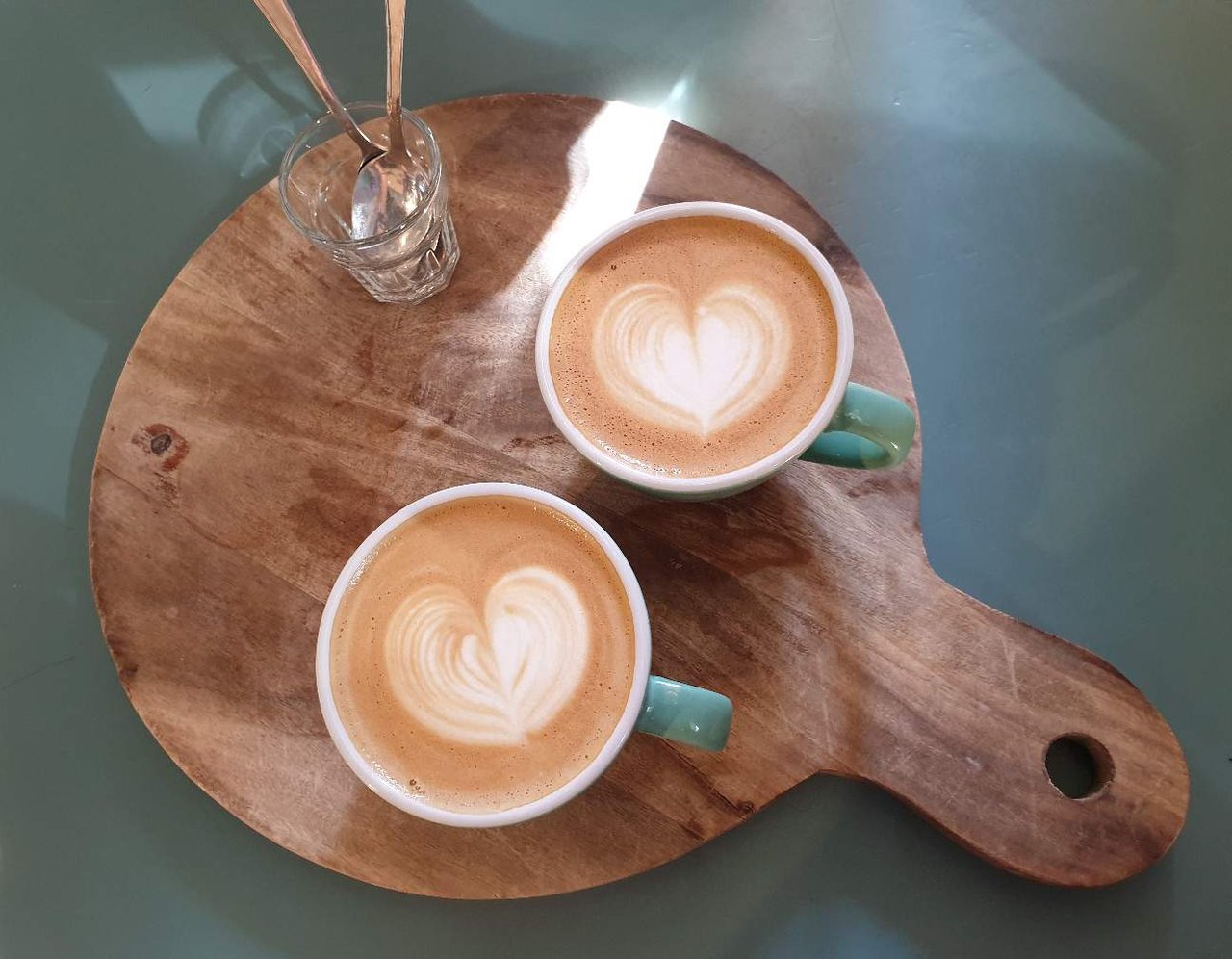 After hitting the gym this Sunday morning, my girlfriend and I decided to reward ourselves with a nice brunch experience.
We decided to try out a place recommended by one of our friends , Mi , which is a pretty reliable source of ours, when it comes
to nice places to eat in Bucharest ...
The first impression.. well the place looked different than what we're used to :) .
It's not as stylish as some of the cafes we've reviewed in the past, but it does it on purpose ..
It feels really really cozy , and practically begs you to bring your laptop, kids and pets, to spend here as much time as possible ...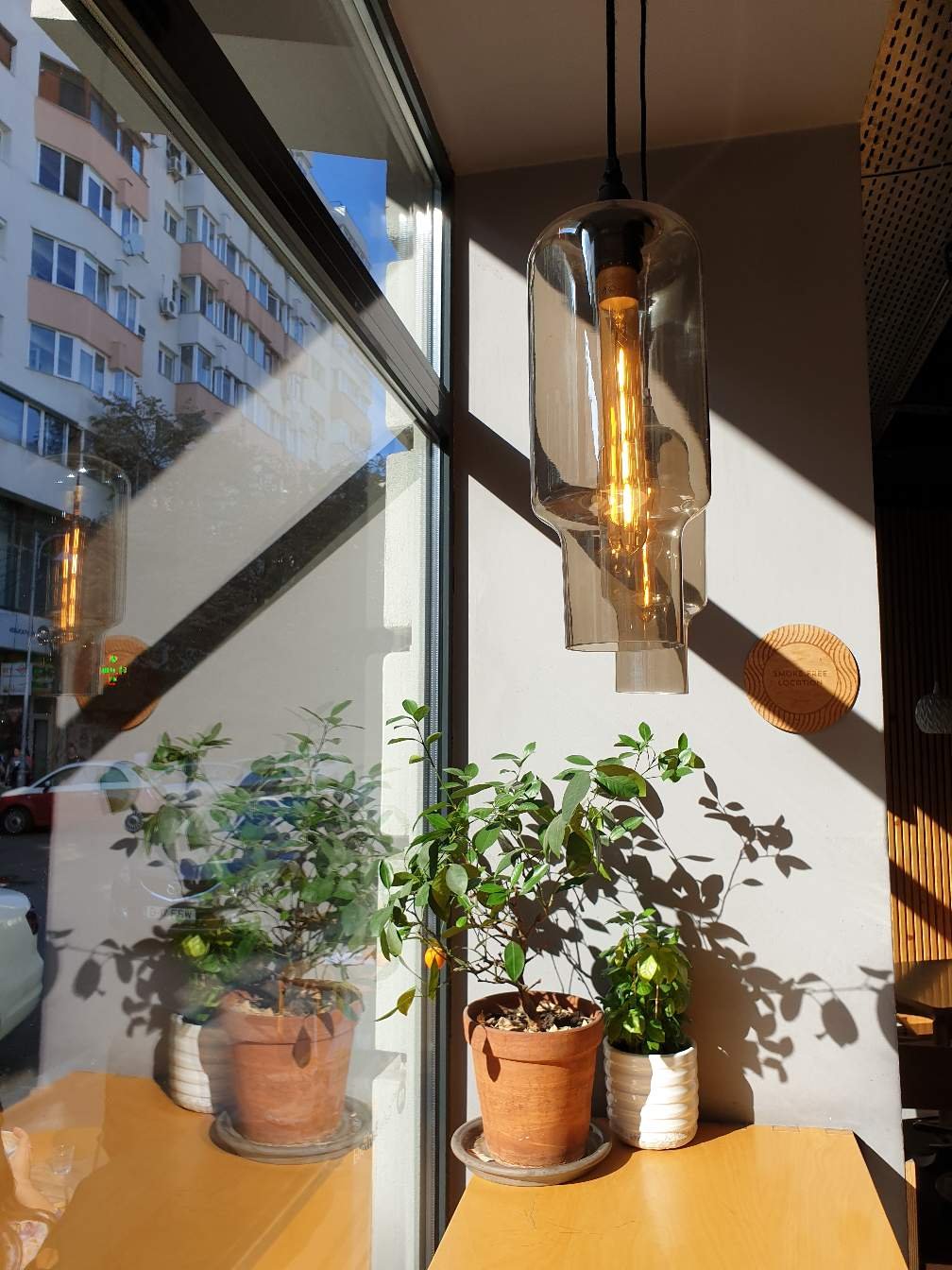 It also encourages conversation with complete strangers, as it has only a few small tables, for couples, and most people have to share the large ones ..
This is very different from other Bucharest places, and actually I like the idea ..
We've noticed a lot of bloggers and generally other people who just work online, and come here to spend the first part of the day because it's very peacefull
and cozy . The place is also newly decorated, with good taste, wonderful lighting and very clean...
Also, it's pet friendly , so you can walk your dog and take a short break here, too :)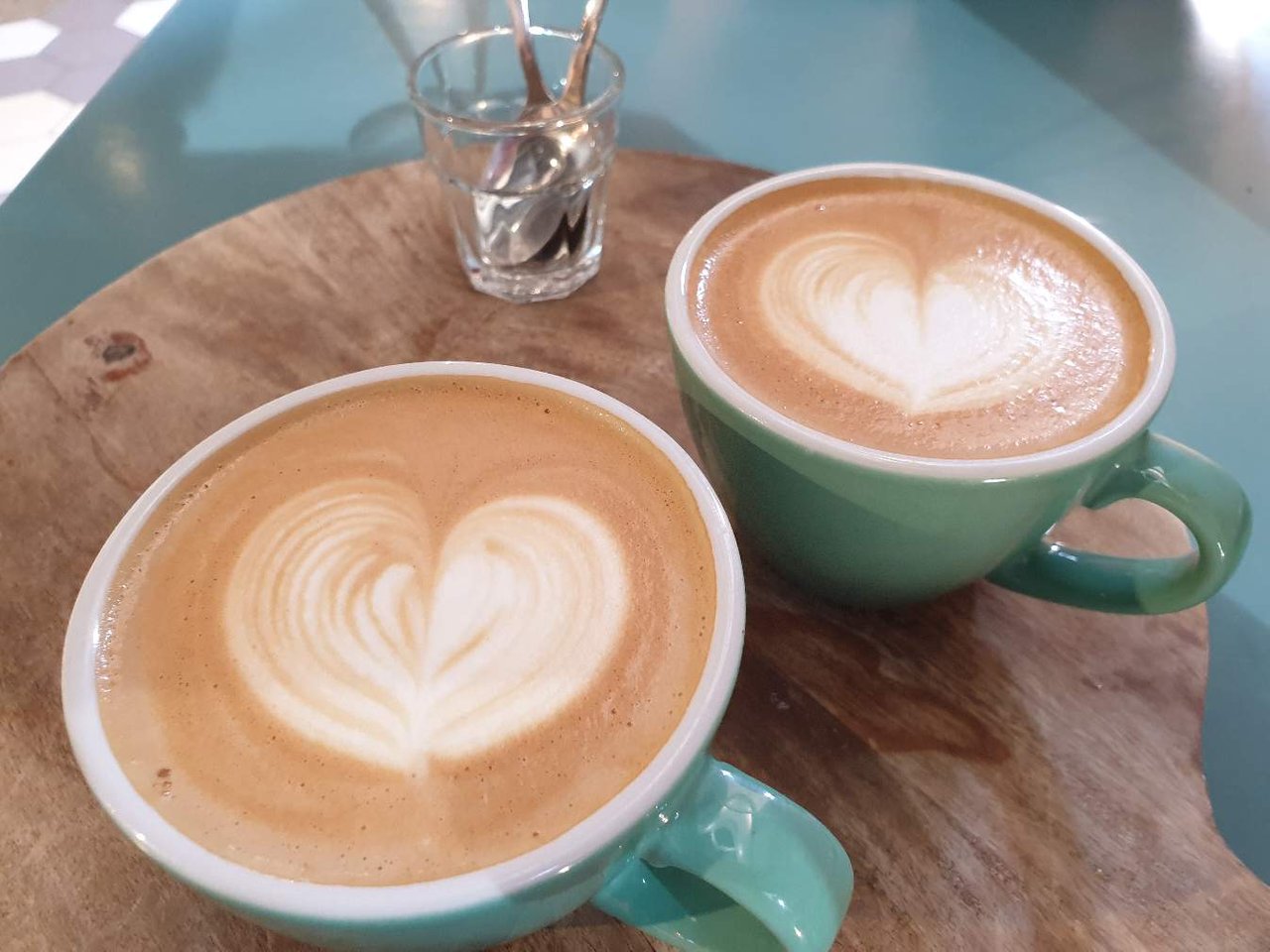 Now let's move on to the food .. :)
You need to order your food from the bar, and the waiters will bring it up shortly .. fine with me, I'm not a lazy person :)
As i said the food is served pretty fast .. so first the coffee :
Wonderful! Delicious! Beautifully presented on a wooden platter, perfect foamy hearts on each one, making it irrezistible for me to snap a picture :).
A few sips later we felt alive again and ready to take on the rest of the day...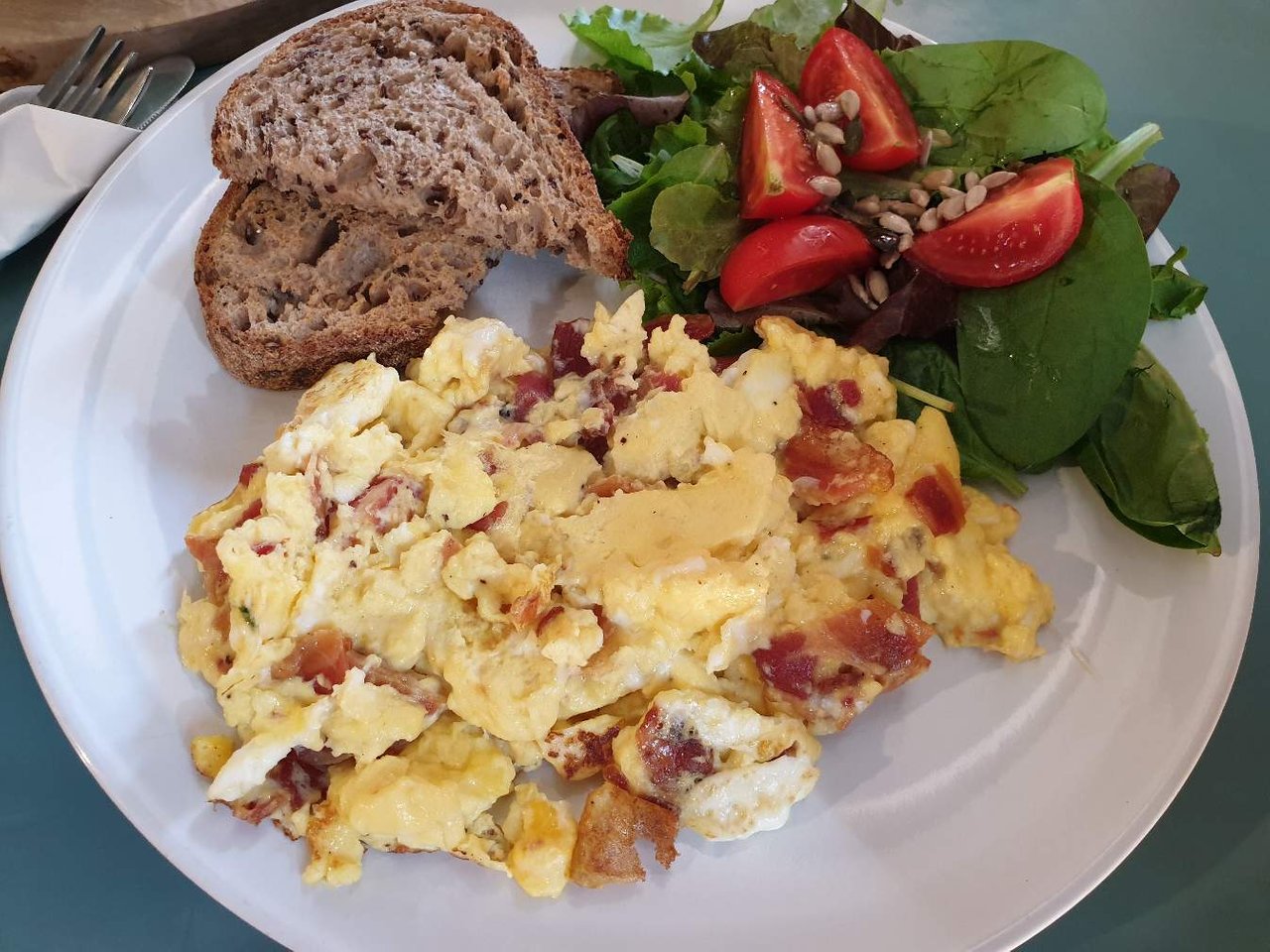 Our omelette and poached eggs with avocado and salads arrived as soon as the waiter noticed we finished our coffes .
Both foods were delicious ...
The omelette had lots of cheddar and was very tasty and the poached eggs were cooked just right and tasted actually even better than my omelette..
Luckily, my girlfriend and I share food :)... my puppy eyes landed me half the poached egg .. Yum!! :D .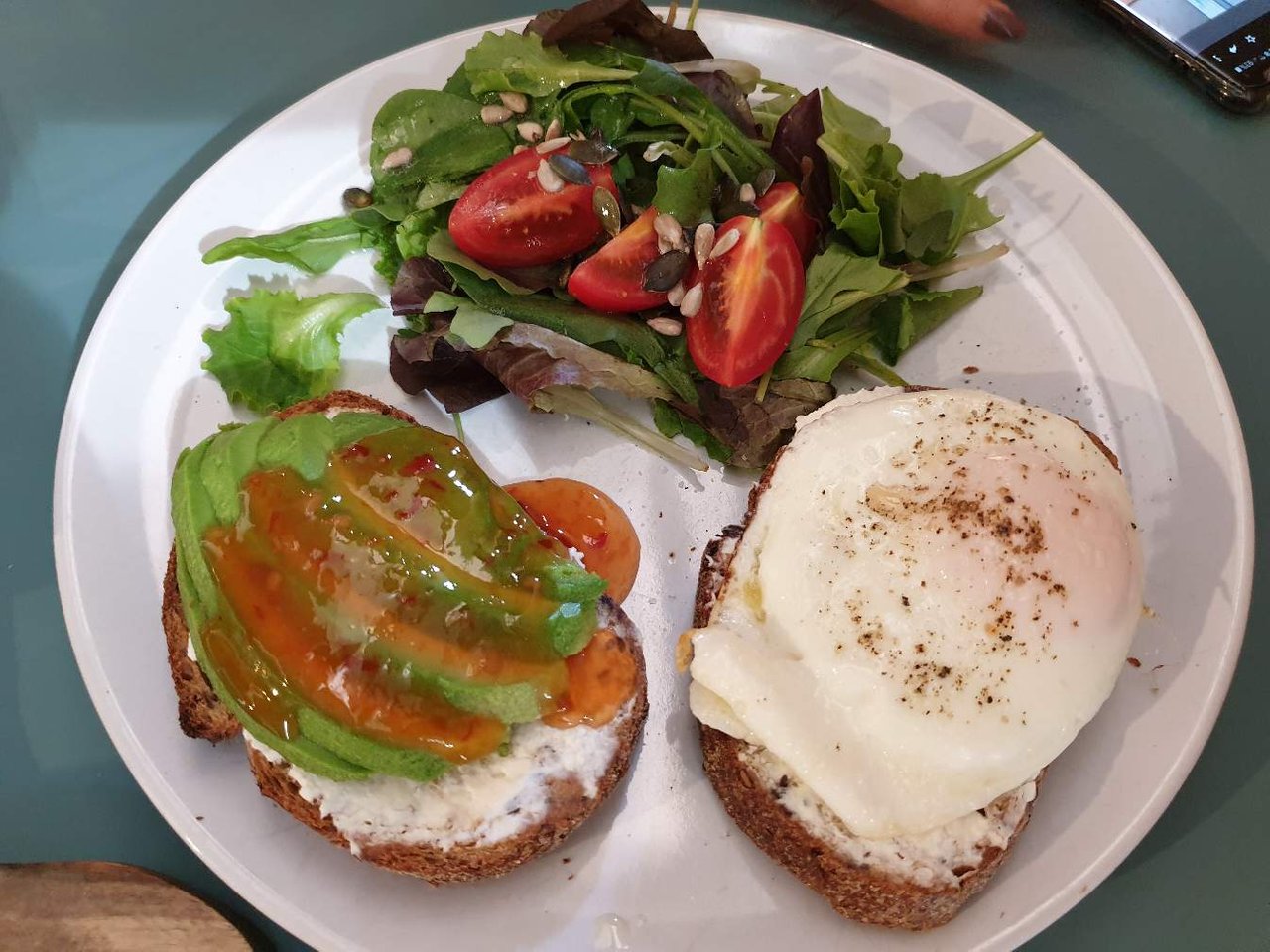 We decided to save dessert for another place because we were dying to try out Chocolat's icecream ..
and as it turned out it was 2 scoops of awesome , each :)
Must try !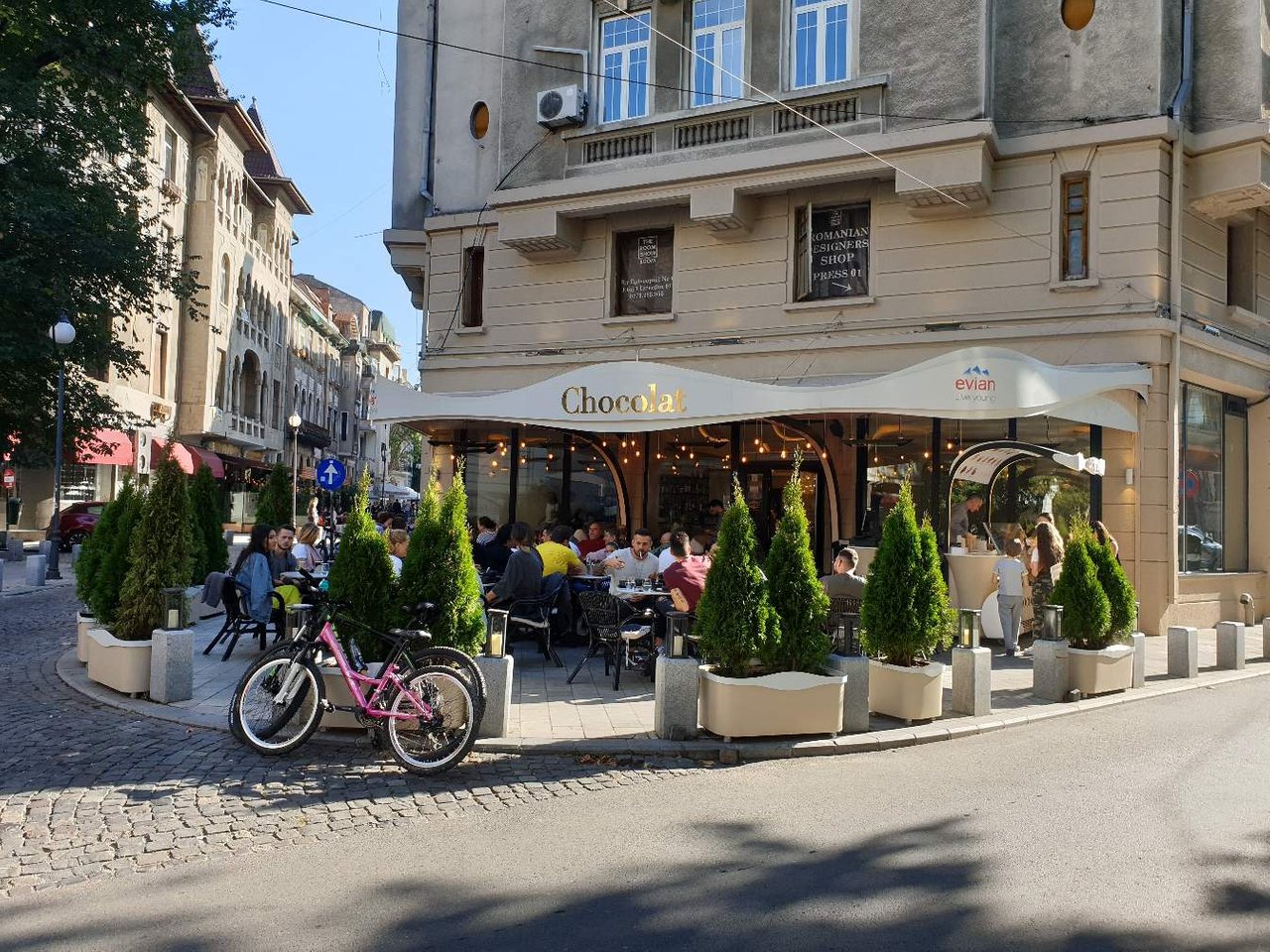 And also, must try M60.. it's a cool place and we'll be back next week to try the rest of their food ..
Weather for the wonderful and friendly atmosphere, or the delicious food .. it's definitely worth checking out !
5/5 stars!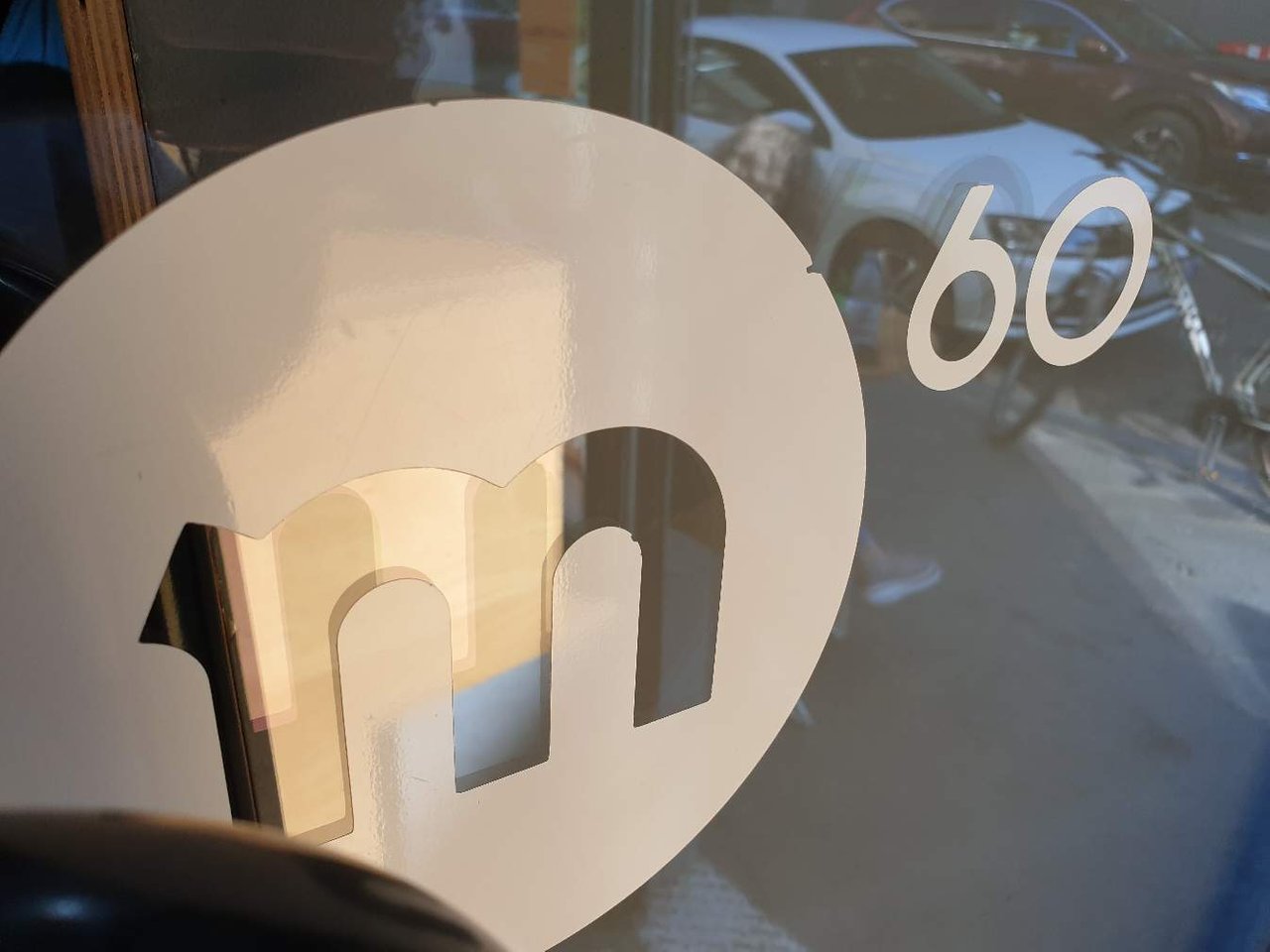 Posted using Partiko Android