hello my people here I bring you a dessert that is easy to make and can accompany it with coffee milk or chocolate as you prefer.
Thank you for your attention I hope you like it.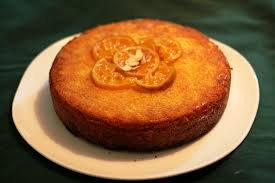 Ingredients:
(for 6 servings approx.)
Grains of 5 or 6 ears of corn (about 3 cups)
1/2 cup of milk
35 grams of butter at room temperature
1/2 cup of sugar
2 eggs
1/2 teaspoon baking powder
100 grams of grated white cheese
Elaboration:
The corn grains are liquefied with the milk in the blender.
Beat butter and sugar until creamy.
The eggs and the baking powder are incorporated one by one into the butter mixture. It mixes well.
The liquefied corn is incorporated and mixed with a wooden or plastic spoon, then the white cheese is added,
mix everything well.
Place the mixture in a mold prepared butter and flour, or prepared with waxed paper.
Bake at 175 degrees C for 70 minutes approx. or until it is golden brown and when pierced with a wooden stick, it comes out dry.