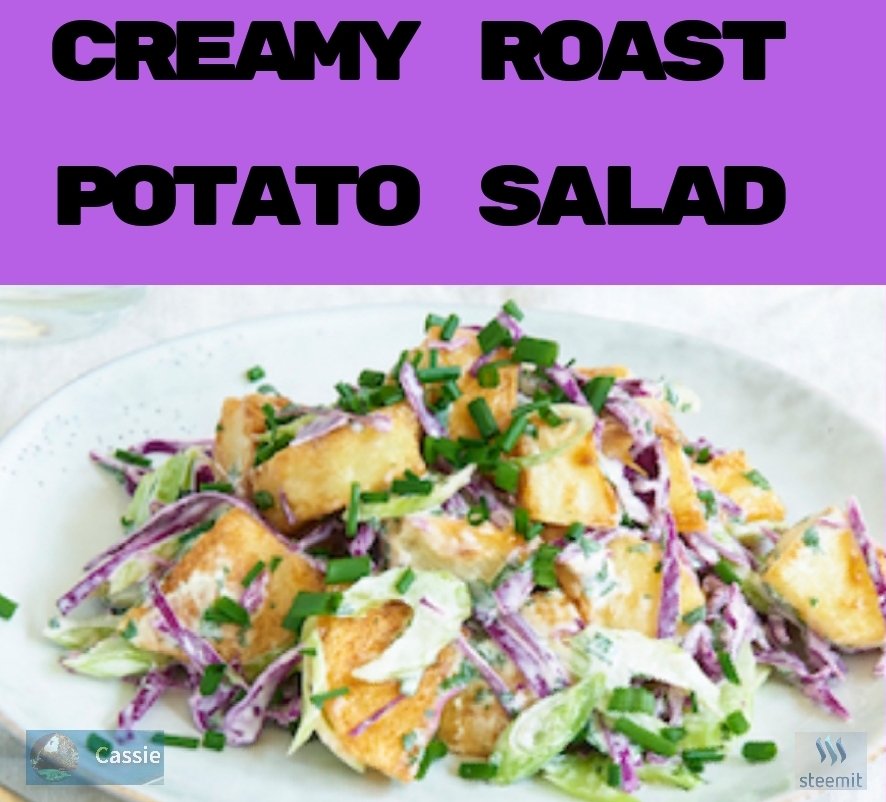 🔲1 medium potato, peeled and cubed
🔲1 tsp extra virgin olive oil
🔲2 tbsp reduced fat mayonnaise
🔲1 tsp apple cider vinegar
🔲1 tsp Dijon mustard
🔲1/2 tsp onion powder
🔲1/4 tsp garlic powder
🔲1 tablespoon fresh parsley, chopped
🔲1/2 cup purple cabbage, shredded
🔲1/2 spring onion, sliced
🔲1/2 stalk celery, finely chopped
🔲1 tsp fresh chives, finely chopped
Preheat oven to 200C.
Line a tray with baking paper.
Combine the potato with the olive oil and spread over the prepared tray.
Roast in the oven for 35-40 minutes or until golden and tender.
Remove from the oven and allow to cool completely.
Combine the mayonnaise, apple cider vinegar, Dijon, onion powder, garlic powder and parsley in a bowl to form the dressing.
When the potatoes are cold combine with the dressing, cabbage, spring onion and celery.
Toss to combine well.
Sprinkle the salad with chives to serve.