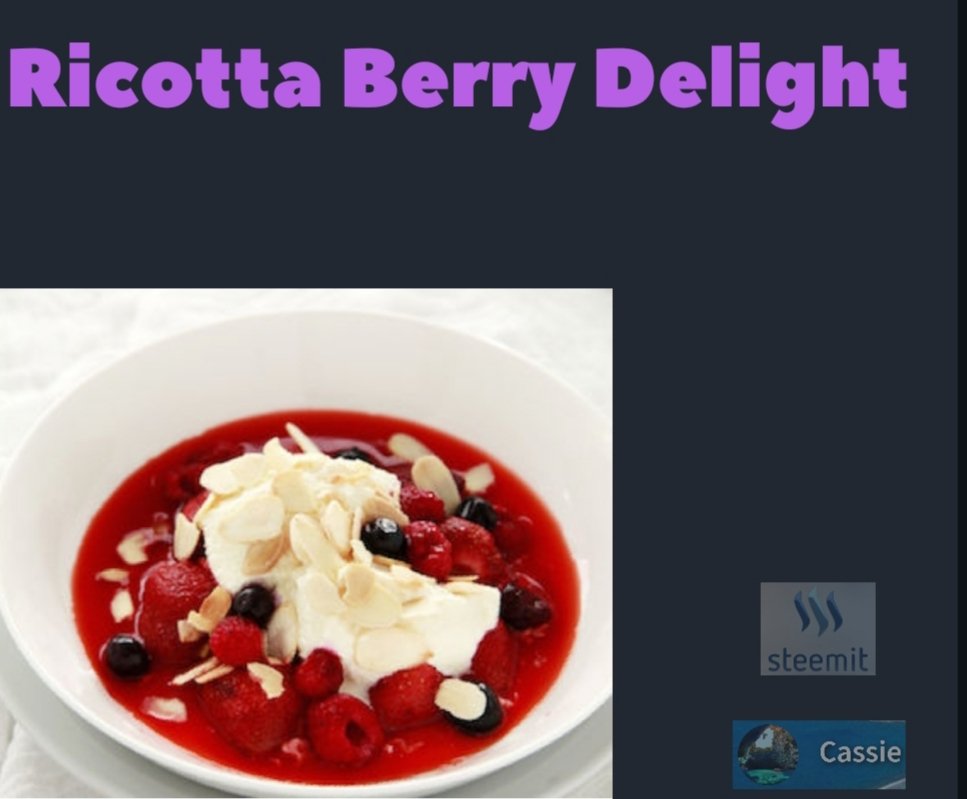 ◾2/3 cup mixed berries (fresh or frozen)
◾2 & 1/2 tbsp reduced-fat ricotta cheese
◾3 tablespoons almonds
Place frozen berries in a microwave safe bowl and heat for 60 seconds or until warm and thawed.
Toast the almonds if you like in a non-stick fry pan for a few minutes over medium-high heat.
Be careful to toss regularly and watch them so they don't burn.
Then chop finely once cool.
Top the berries with ricotta and almonds and enjoy whilst berries are still warm or at room temperature.