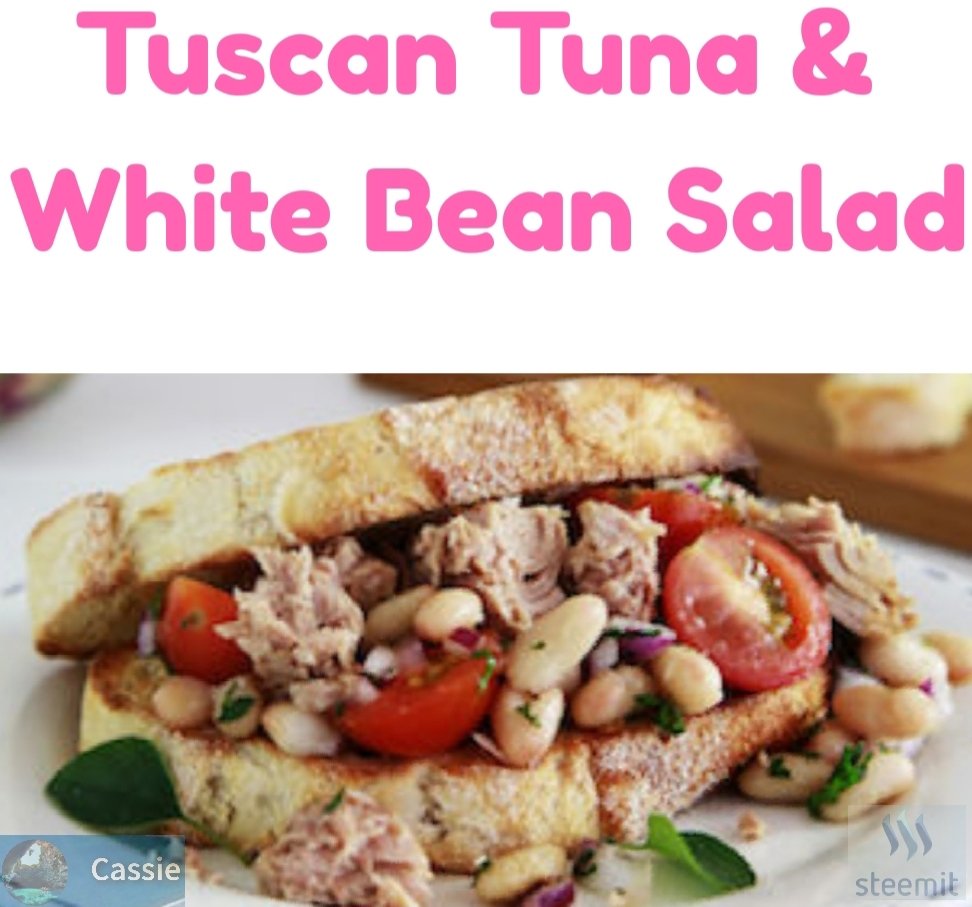 🔸️2 slices wholegrain or gluten-free bread of choice
🔸️90 grams tinned tuna in water
🔸️100 grams tinned cannellini beans
🔸️1/3 red onion
🔸️3 tbsp fresh parsley
🔸️1/2 sprig fresh oregano
🔸️1/2 tomato
🔸️1/2 clove garlic
🔸️1 tsp extra virgin olive oil
🔸️2 tsp balsamic vinegar
Toast the bread slices.
Meanwhile drain the tuna and beans and chop the red onion, parsley, oregano and tomato.
Toss together in a mixing bowl.
Mince the garlic and add to the mixing bowl with the olive oil and vinegar, toss
gently.
Arrange one slice of the toasted bread onto a serving plate per serve, top with
salad and then place second slice of toast on top.
Optional – can be served with fresh or toasted Ciabatta style bread.
Serve bread