In a week, I'm ending my summer in Charlotte and moving out to Wilmington for school. It's been an amazing couple of months with some great people, and I'm going to miss being part of #teamcharlotte.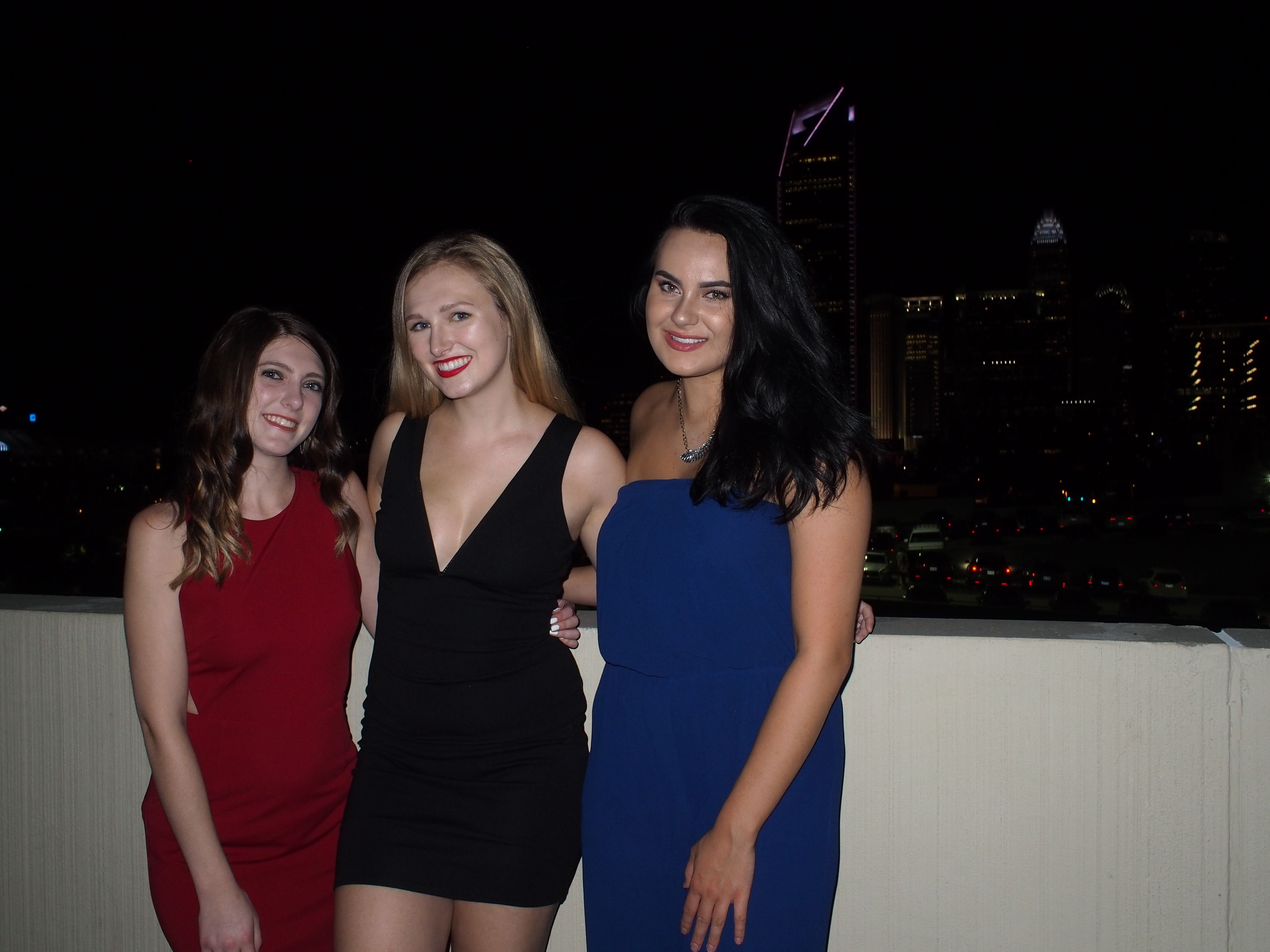 Two of my oldest friends and I went out to celebrate a summer well spent. We got dolled up and ate at an uptown restaurant called Vivace, which featured a lovely skyline view as the sun was setting.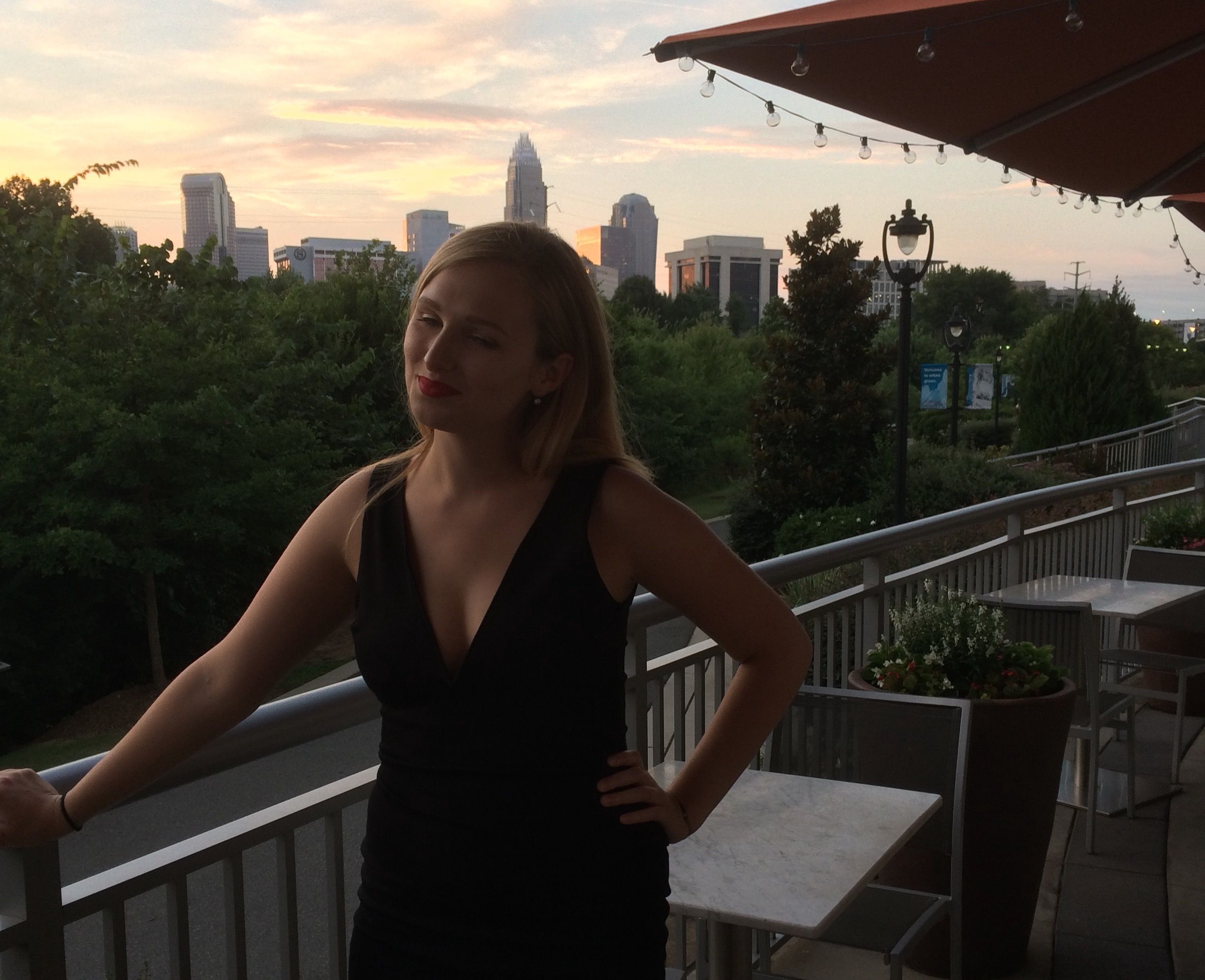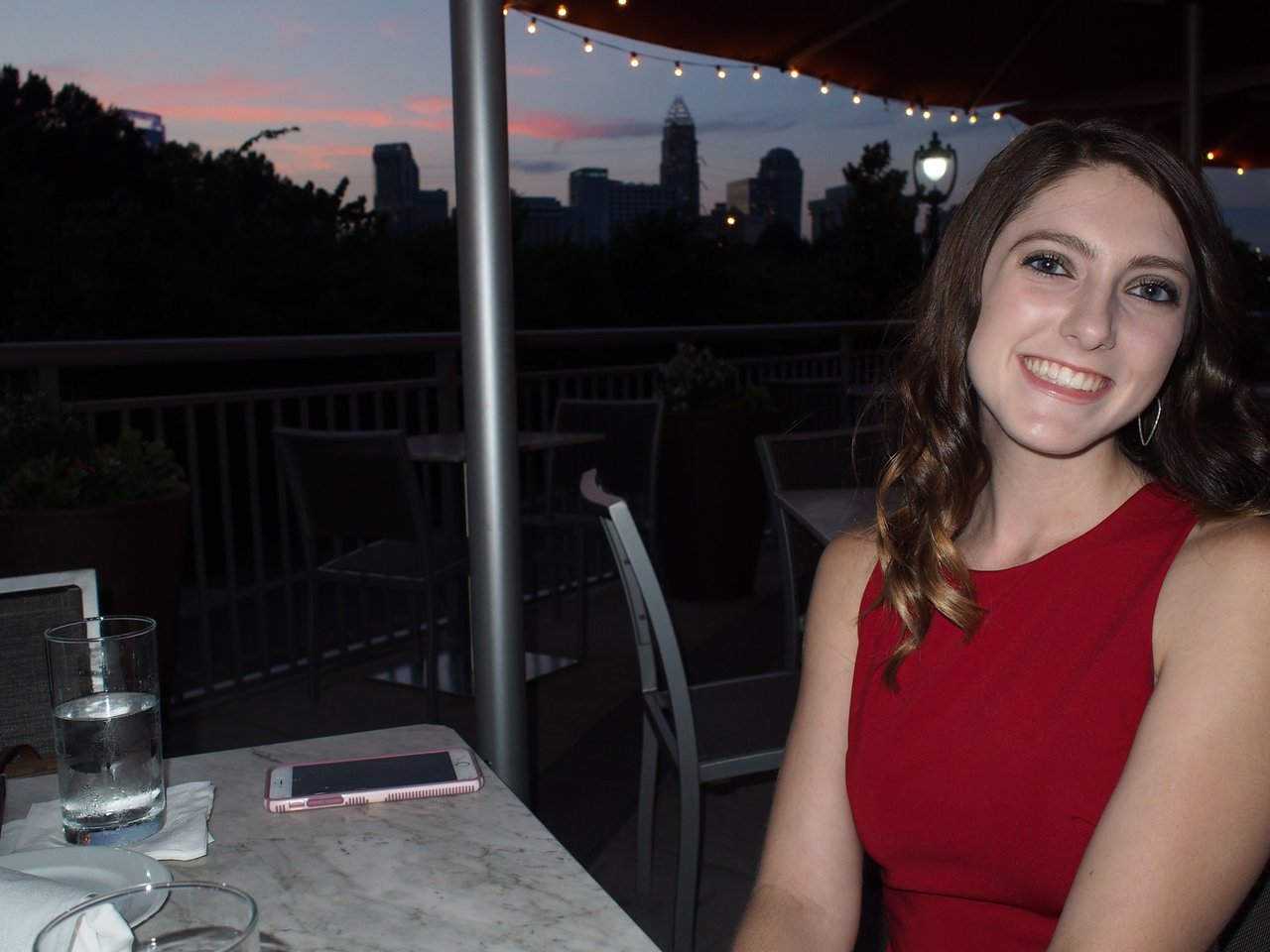 We opted for a table outside because the evening was cooling down, plus we had that fantastic view. Our waiter brought us a basket of rosemary bread with white bean dip. In case you aren't familiar with me, I get very excited about bread.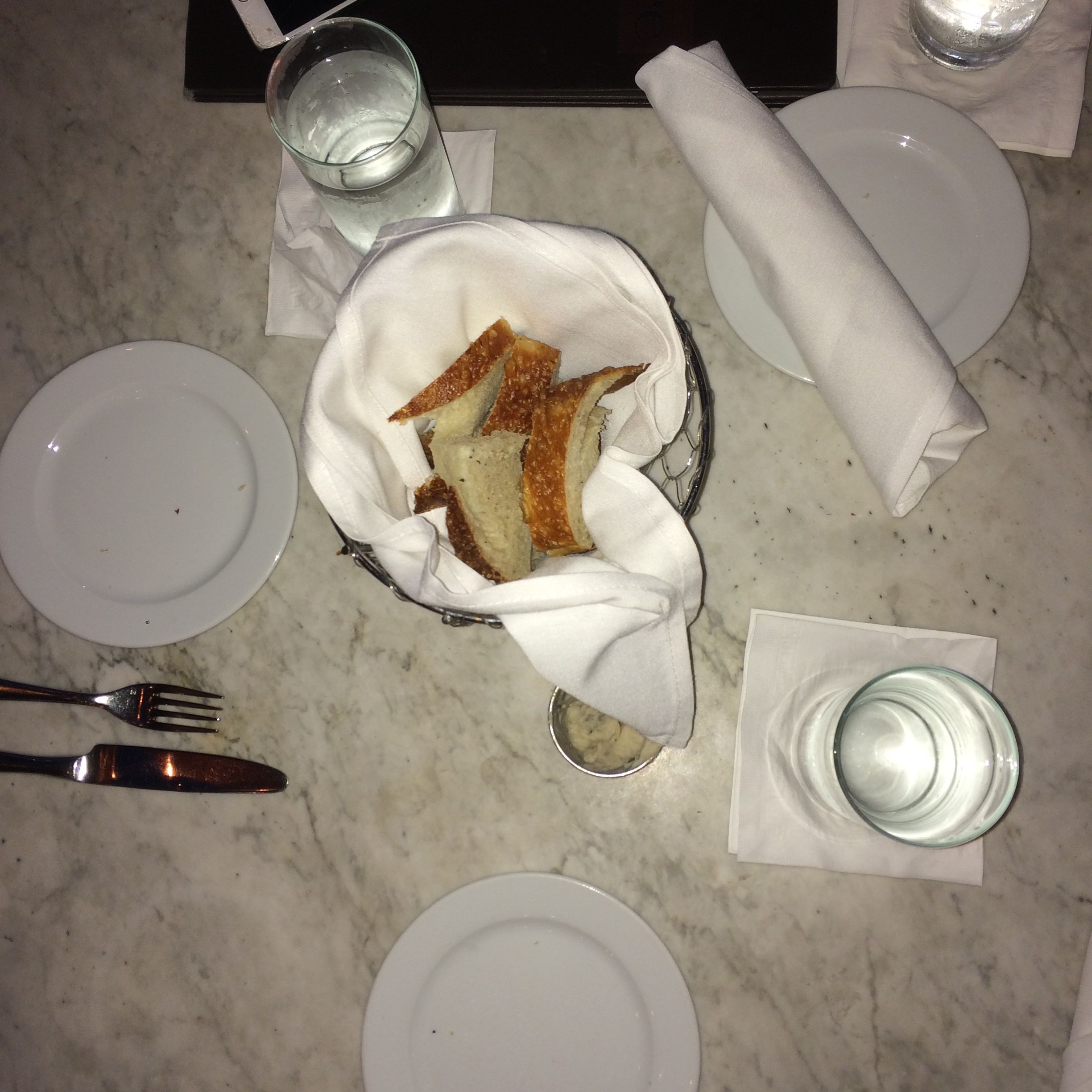 We fooled around, taking photos until the rest of our food came. We knew it would be our last chance to all spend time together in a while, so we made sure to document it.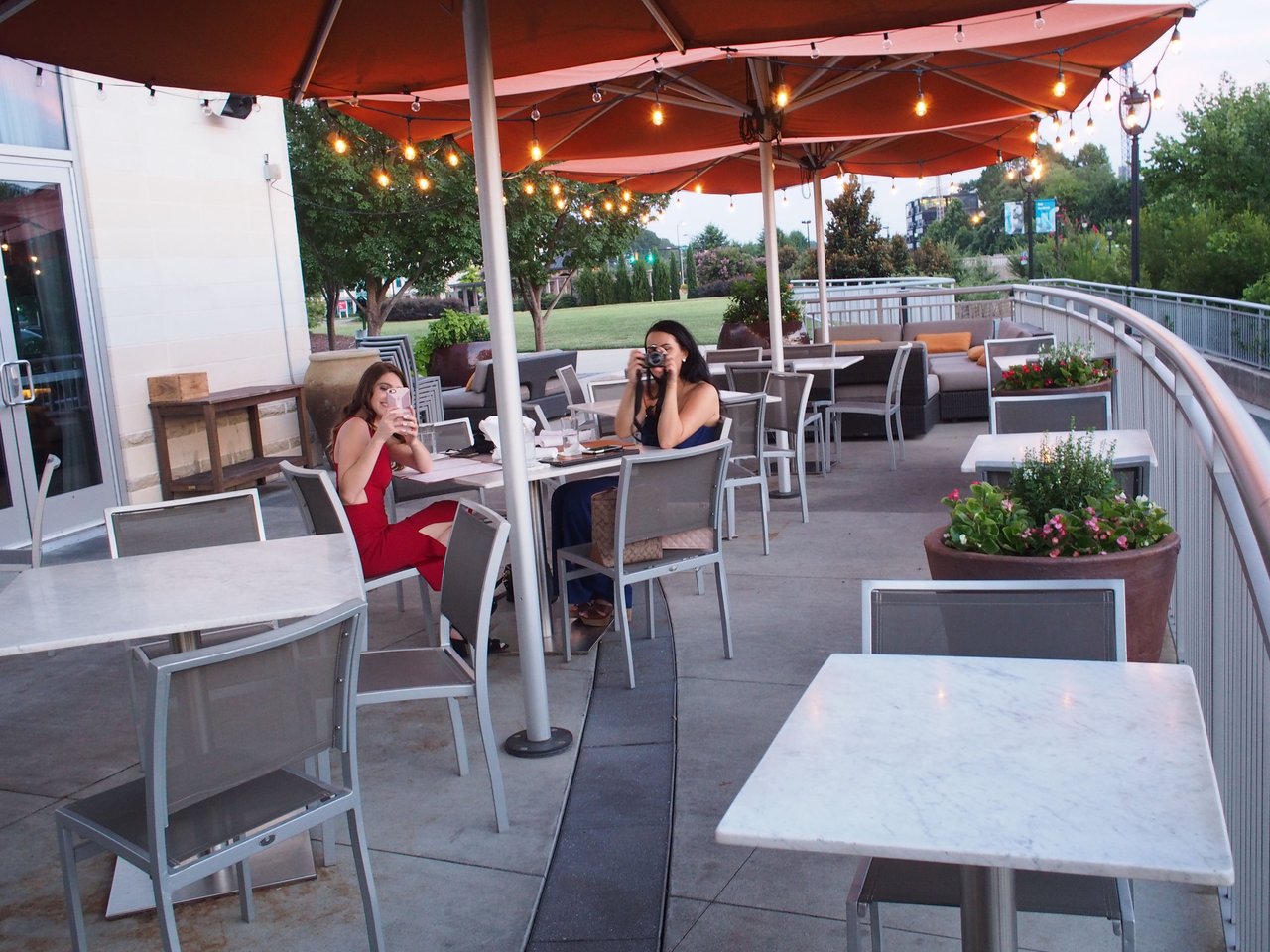 When the waiter brought out our food, we were all impressed. It had taken us forever to decide. Ashley worked with the waiter to figure out which meal could become meatless with the least amount of substitutions, and settled on gourmet spaghetti with asparagus, mushrooms, and fresh peas.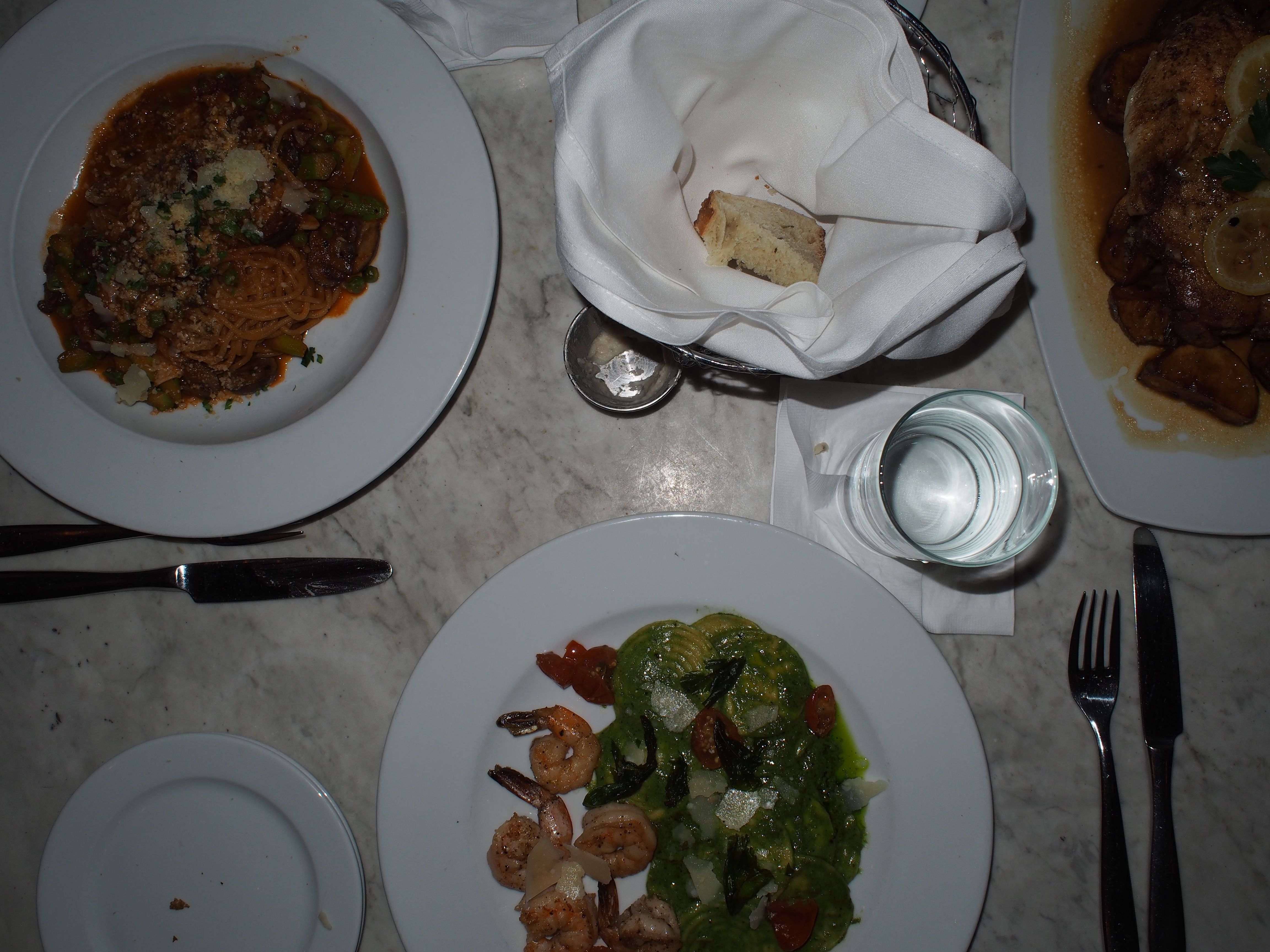 Megan was torn between two options: a basic one she would always get, and a restaurant-specific one that sounded divine. She ended up foregoing the ravioli in favor of the Chicken Al Mattone with lemon agrodolce and rosemary potatoes. She let us each try a potato, and we agreed that agrodolce sauce is the bomb.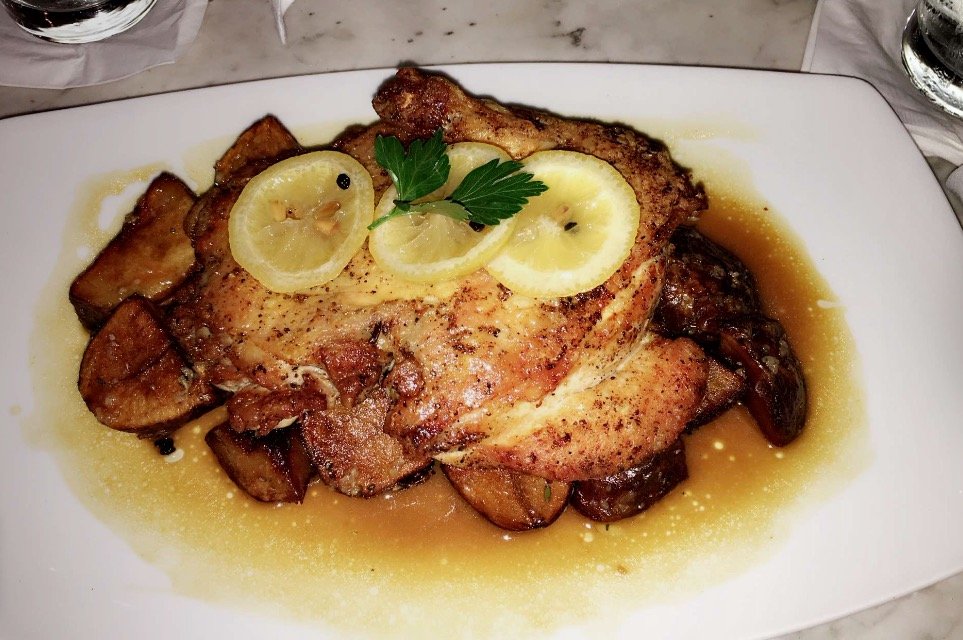 I always take forever to figure out what I want at restaurants, mostly because everything sounds good to me. I ended up choosing the Corzetti Stampati pasta with shrimp, pine nut pesto, and roasted tomatoes. It was like a list of my favorite foods came together to form one meal.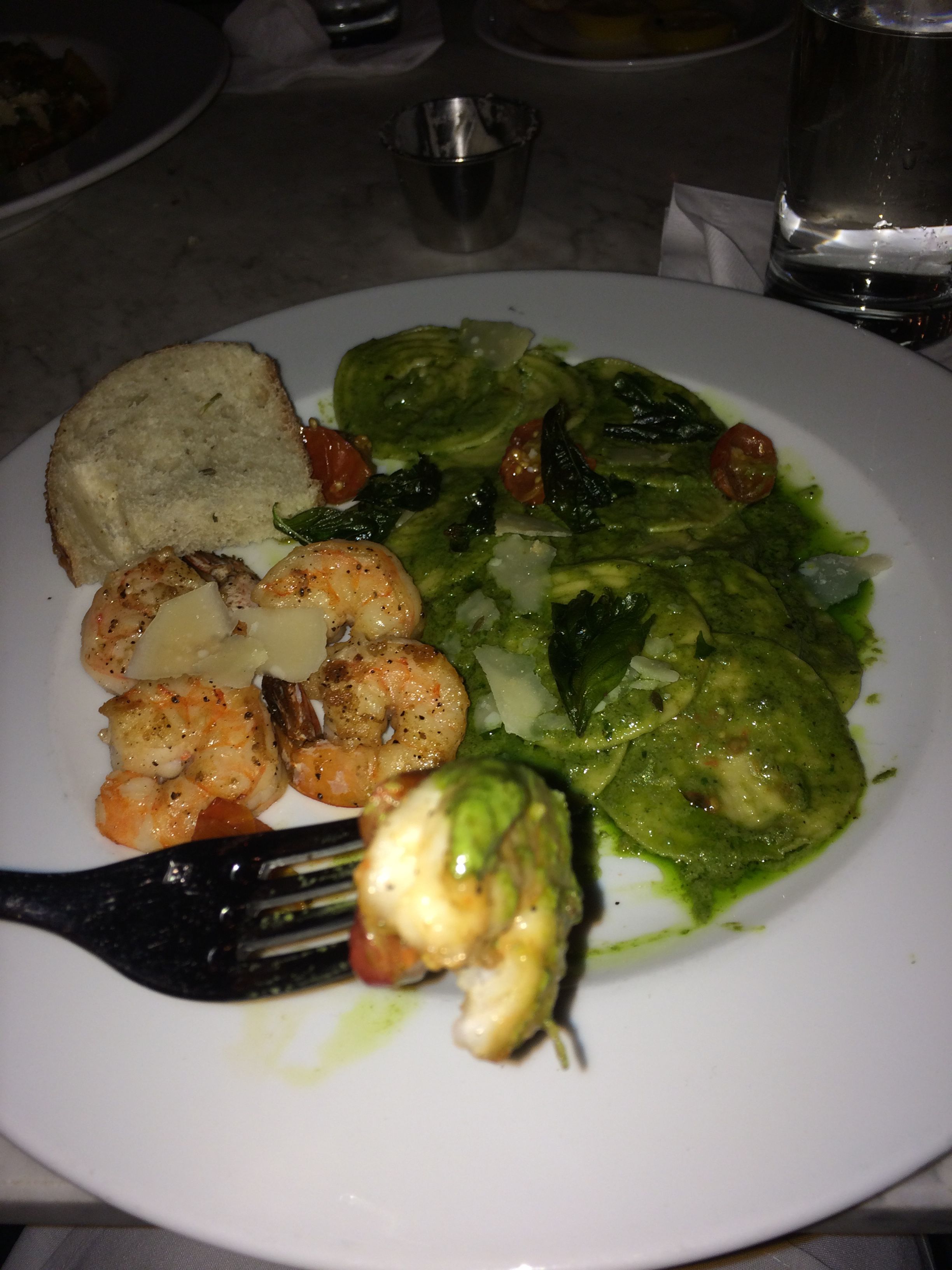 After we finished our entrees, we were pretty satisfied, but we had saved enough room for dessert. That was an easy decision to make: as soon as we saw the dessert menu, we all zeroed in on the tiramisu. The restaurant did not disappoint.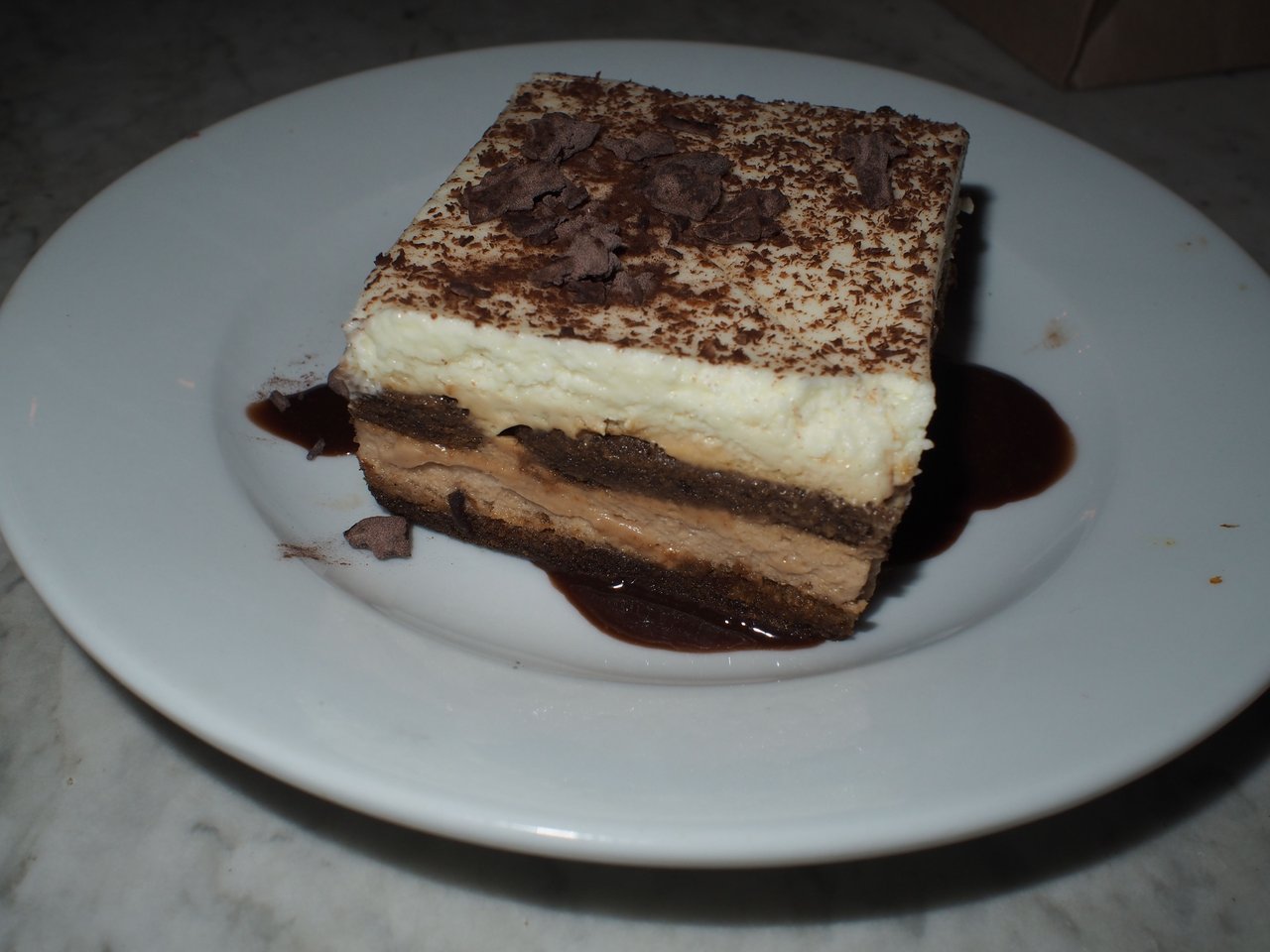 Tonight was celebrating both an ending and a new beginning. My time in Charlotte is coming to a close, but I'm about to move to a new city and a new university. I'm about to make Steemit's #teamcharlotte a little bit smaller, but Ashley and Megan are making it a little larger. If you're in the Charlotte area, reach out to us or to @kenny-crane and we'll have more Steemit celebrations!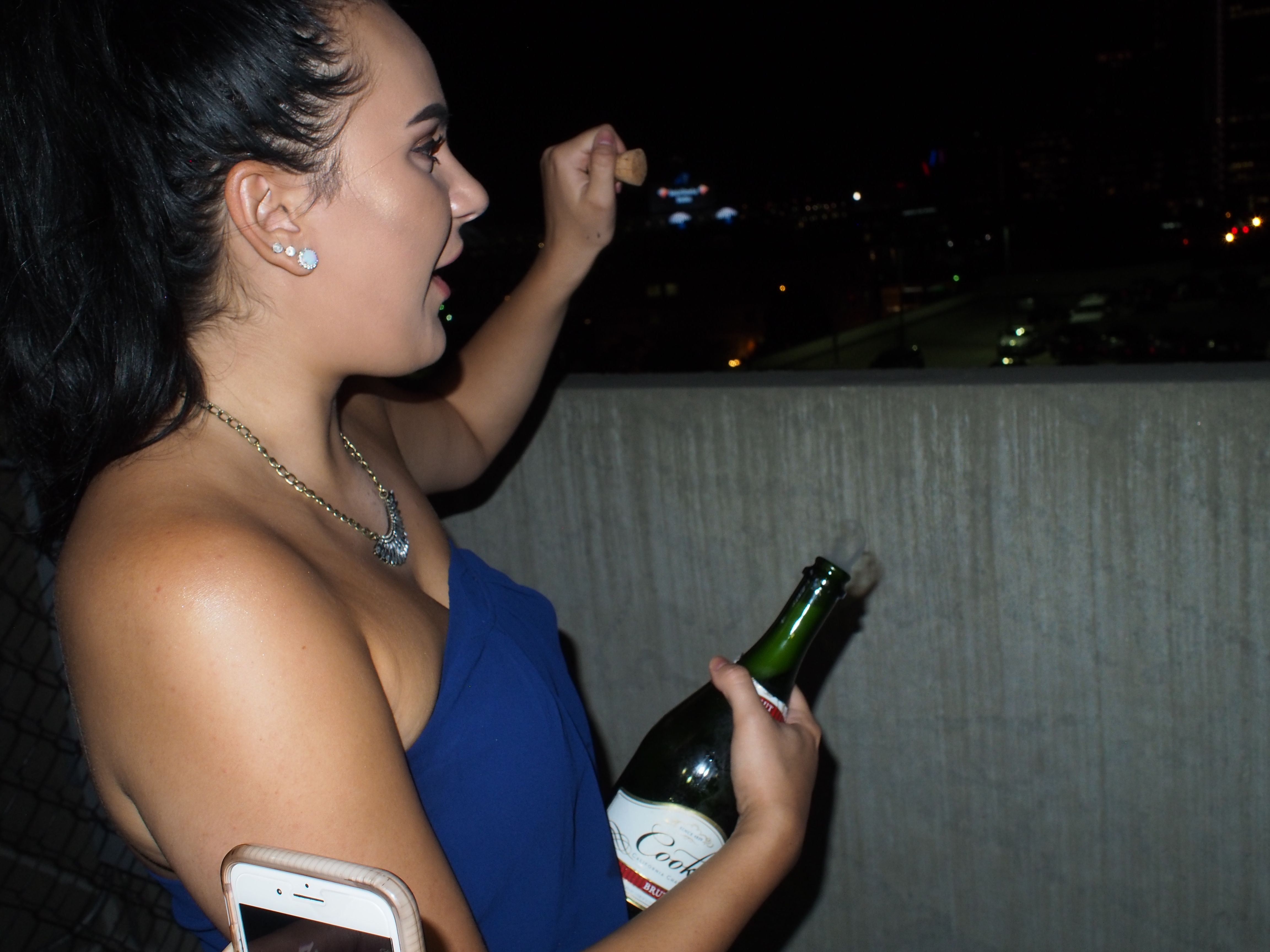 Dinner was fantastic, but our time together wasn't over yet. We went farther into uptown to meet some other people on a rooftop. We hiked on up there in our heels and nice dresses, to be treated with a tall parking deck and a view of the city.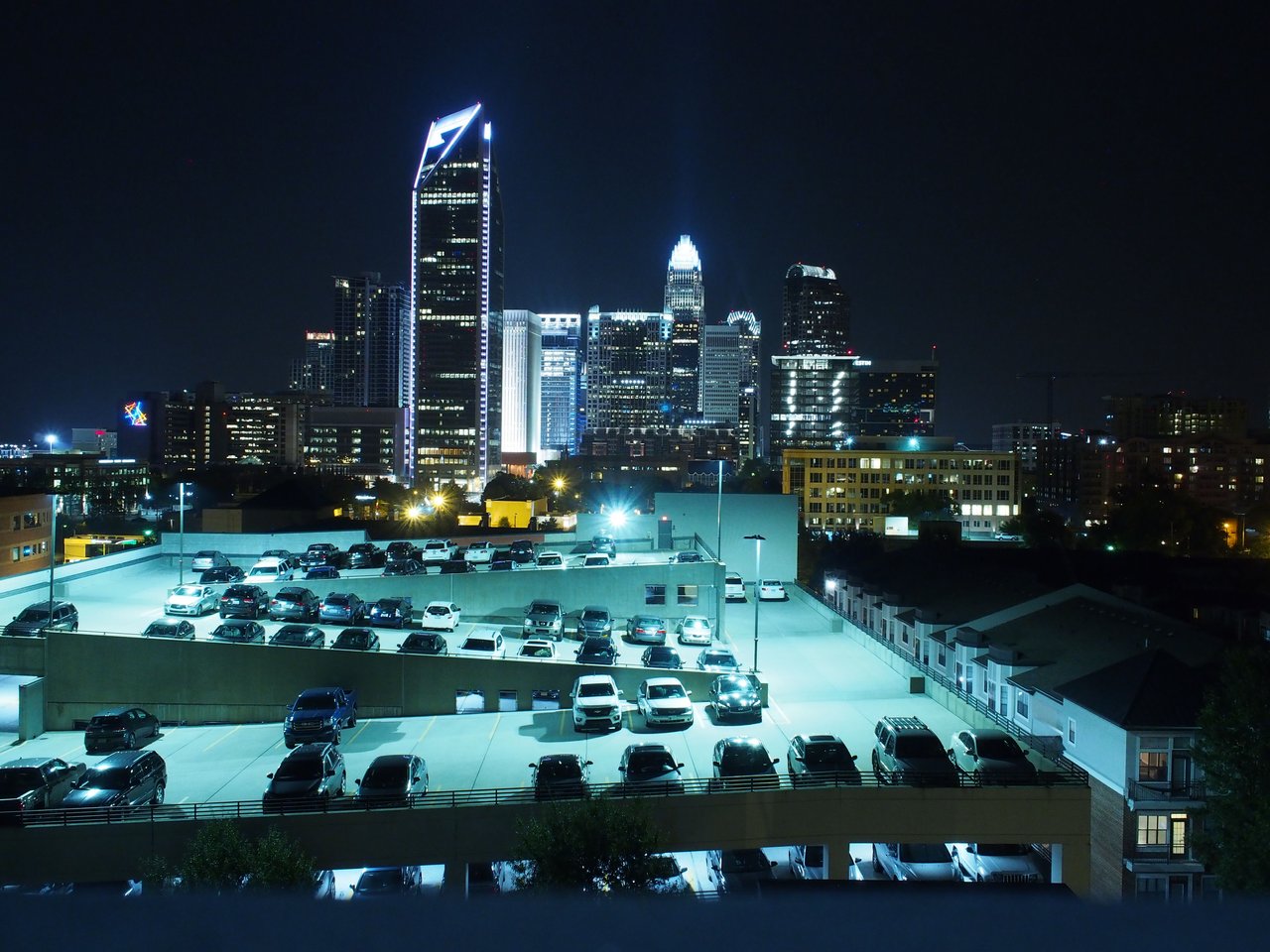 It's the most familiar view I know, and I'll miss it once I move. I'll miss the people and places of my hometown, but I know the Queen City will be there for me when I come back for her.
xo,
Cecilia