My Love for Coffee
When I was young, I loved the Sunday morning coffee hour after church. My brother and I would fill our Styrofoam cups with a little bit of coffee, a lot of creamer, and even more sugar. We couldn't even taste the coffee; it was just a vehicle for hot, sweet, fake milk!
In 11th grade, I transferred to a new high school that started at 7:15 a.m. Coffee, which had always been an occasional sweet treat, became the rich necessity of every morning. It's a habit I've never quit (never really wanted to), and I've become accustomed to drinking coffee in every form from black and strong to iced and sweet.
I've also learned a thing or two about it along the way.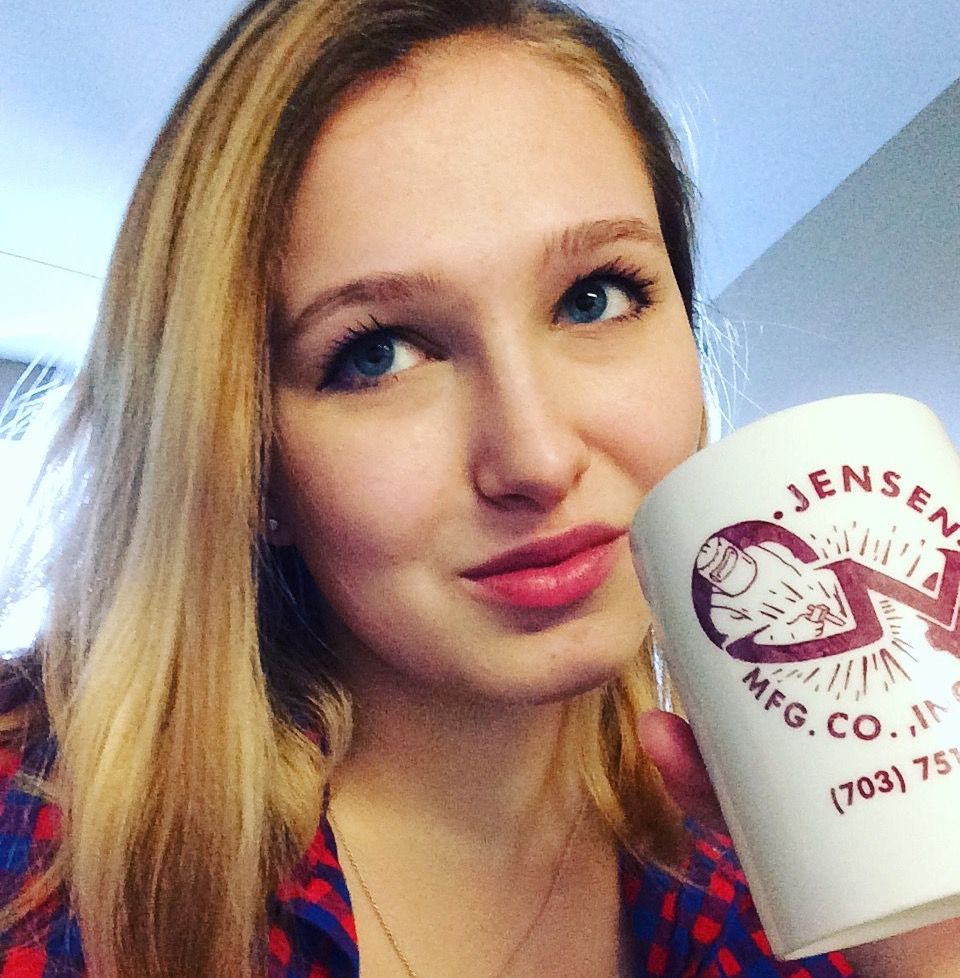 Caffeine: How to get the best effect
Like me, you probably started drinking coffee to make up for some sleep you missed, and it turned into a daily habit. It is what it is, you should get more sleep, blah blah blah, but caffeine still helps you get through the day.
Stay Hydrated. That's right, coffee is the drink that dries you out. Caffeine is a diuretic, which makes you expel water more quickly than you would have otherwise… and it can cause muscle contractions around the bladder, which makes that process feel more urgent. Drink at least as much water after your cup of coffee so you can stay hydrated.
One of the most common symptoms of dehydration is feeling tired or foggy, which makes it tempting to reach for another cup of coffee. If you're not drinking enough water and more coffee doesn't seem to make much of a difference, this could be why. Also, if your coffee is making you more jittery but not more alert, drinking more water can help. Make your caffeine more effective by staying hydrated.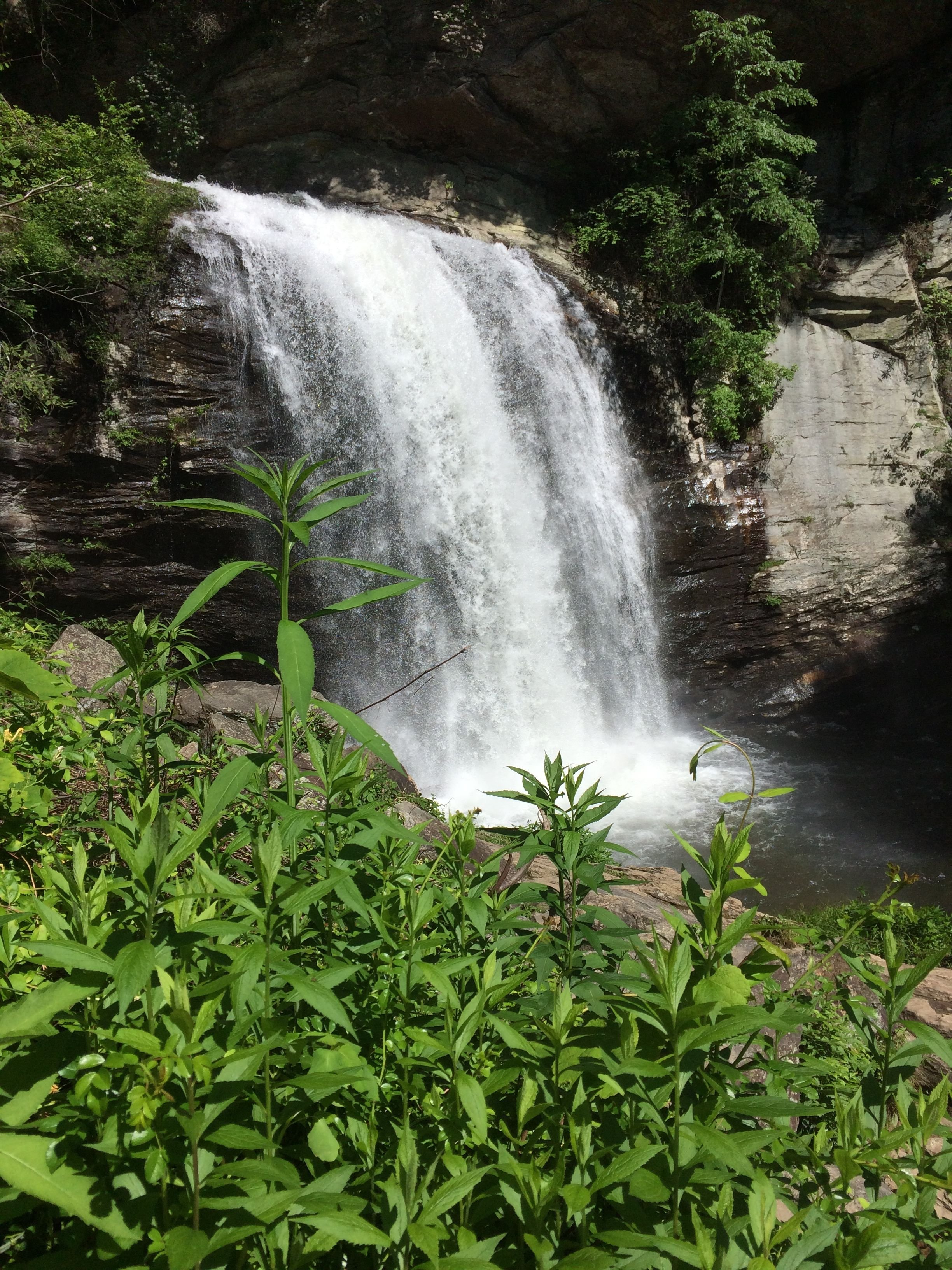 Maybe not this hydrated.
Time it Right. Do you know how long caffeine affects you? How long will it be before you get tired again? Caffeine, like radiation, disperses in half-lives. The half-life of caffeine is the amount of time it takes half of the caffeine to work its way through your system. For most people, this is an average of 5 hours. If you drank 100 mg of caffeine at 7:00 a.m., then 50 mg would still be in your system by 12:00 noon, and the next half-life would leave 25 mg in your system by 5:00 p.m. This is why coffee sometimes keeps you up at night even if it seems like you consumed it early in the day.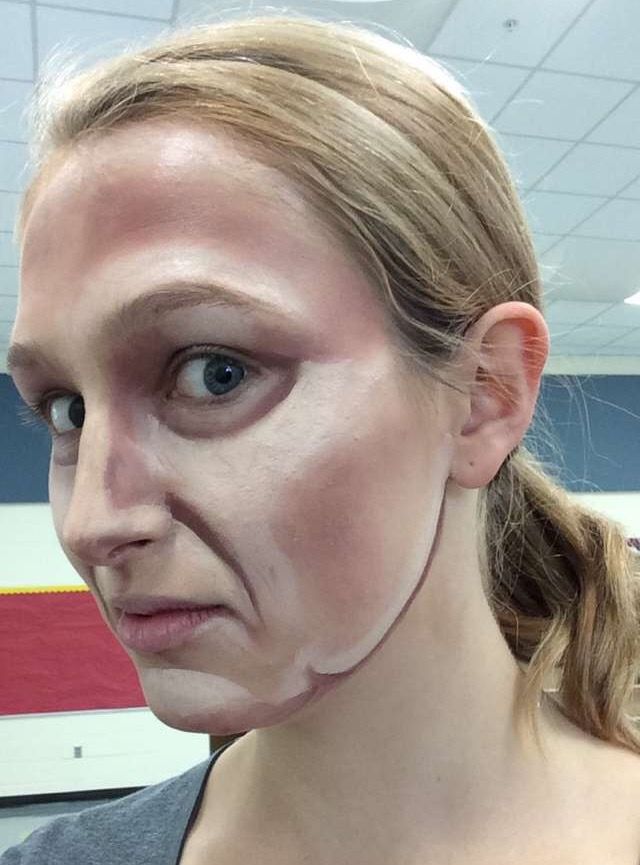 How I feel when I need another cup
Coffee: How to get the most bang for your buck
Now, there are plenty of links to "Starbucks Hacks" and secret menus that will probably enrage your barista, but there are some reasonable ways to make a coffee habit more affordable.
Make it at home! Brewing your own coffee is far less expensive, and it gives you total control over what goes into it. You can also try a variety of different flavors and roasts, depending on where you buy your beans. To make any regular coffee taste a little more gourmet, add a sprinkle of cinnamon and a dash of vanilla extract to the grounds before you brew. They'll add a subtle layer of extra flavor and aroma without being overpowering.
Also, K-cup individual pods don't have to be expensive. I have a Keurig 2.0, which scans the lids on my pods to make sure they're genuine (a.k.a. expensive) brands. I bought reusable pods so I can use whichever coffee I want, but put an old lid over the top so that the machine will still go.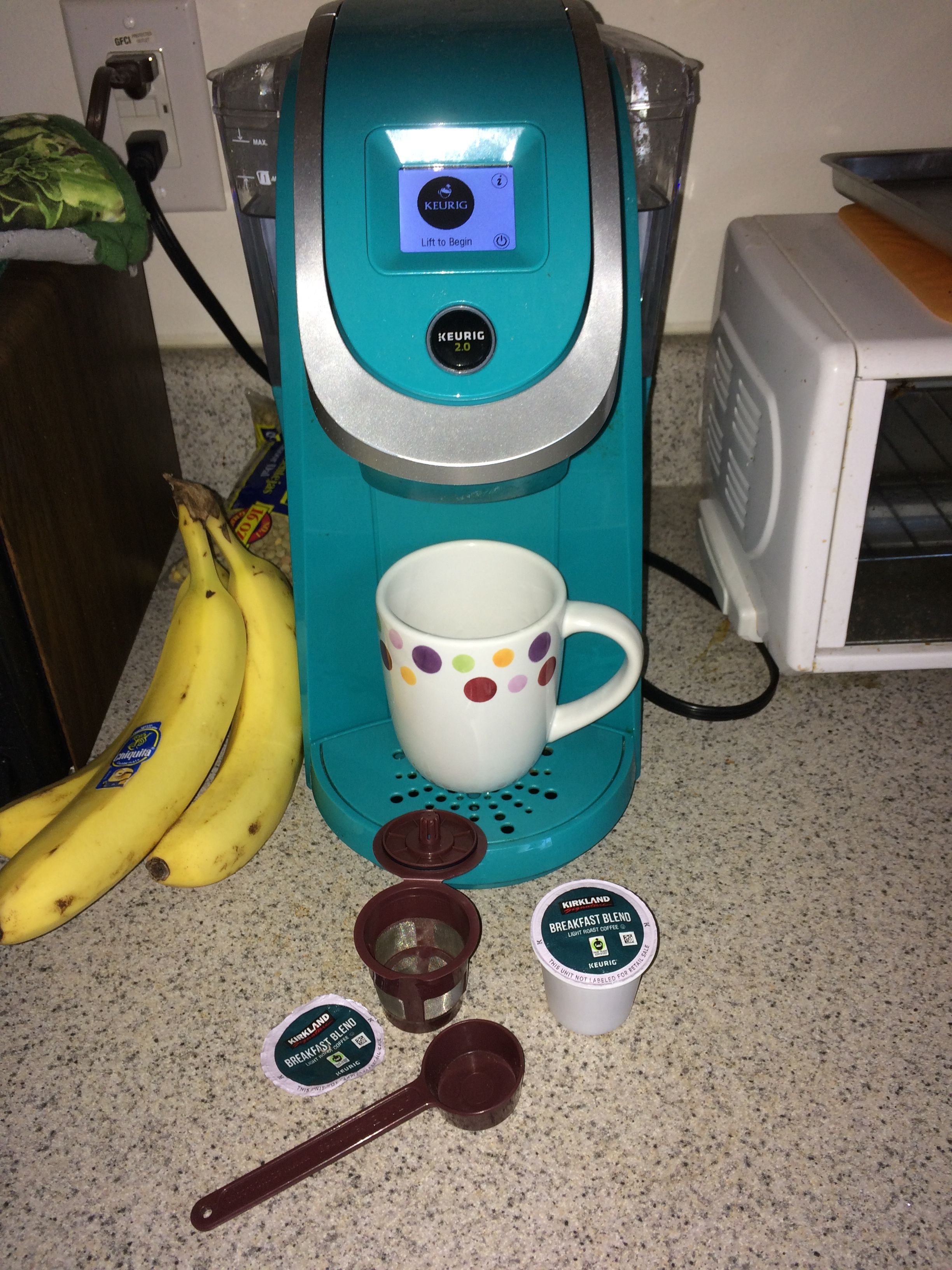 Know how to order. At coffee shops, there is a major price difference between coffee and espresso drinks. Espresso is like concentrated, extra strong, extra caffeinated coffee, but it costs way more. Especially in iced drinks, it's harder to tell the difference. For example, if you like iced lattes, try ordering iced coffee and adding the cream yourself. It's not very different, but your wallet will thank you.
If you like cream, milk, soymilk, etc. in your coffee, baristas will usually ask if you want "room" for it. This means they fill the cup with less coffee. Call me cheap, but I don't want to miss out on those couple of ounces of coffee that I'm paying for. Instead of getting a cup with room for cream, ask for the size you want in a cup the next size up, and fill it the rest of the way with your creamer of choice.
For example, at Starbucks, I'll order a tall (small, 12-oz.) coffee in a grande (medium, 16-oz.) cup and ask them to fill it the rest of the way with soymilk. That way, I still get all 12 ounces of coffee, plus all 4 ounces of soymilk for the same price as, say 10 ounces of coffee with only 2 ounces of soymilk. It may sound like I'm being high-maintenance, but after trying to explain the soymilk-to-coffee ratio I wanted to a barista one day, they suggested I order it in those terms.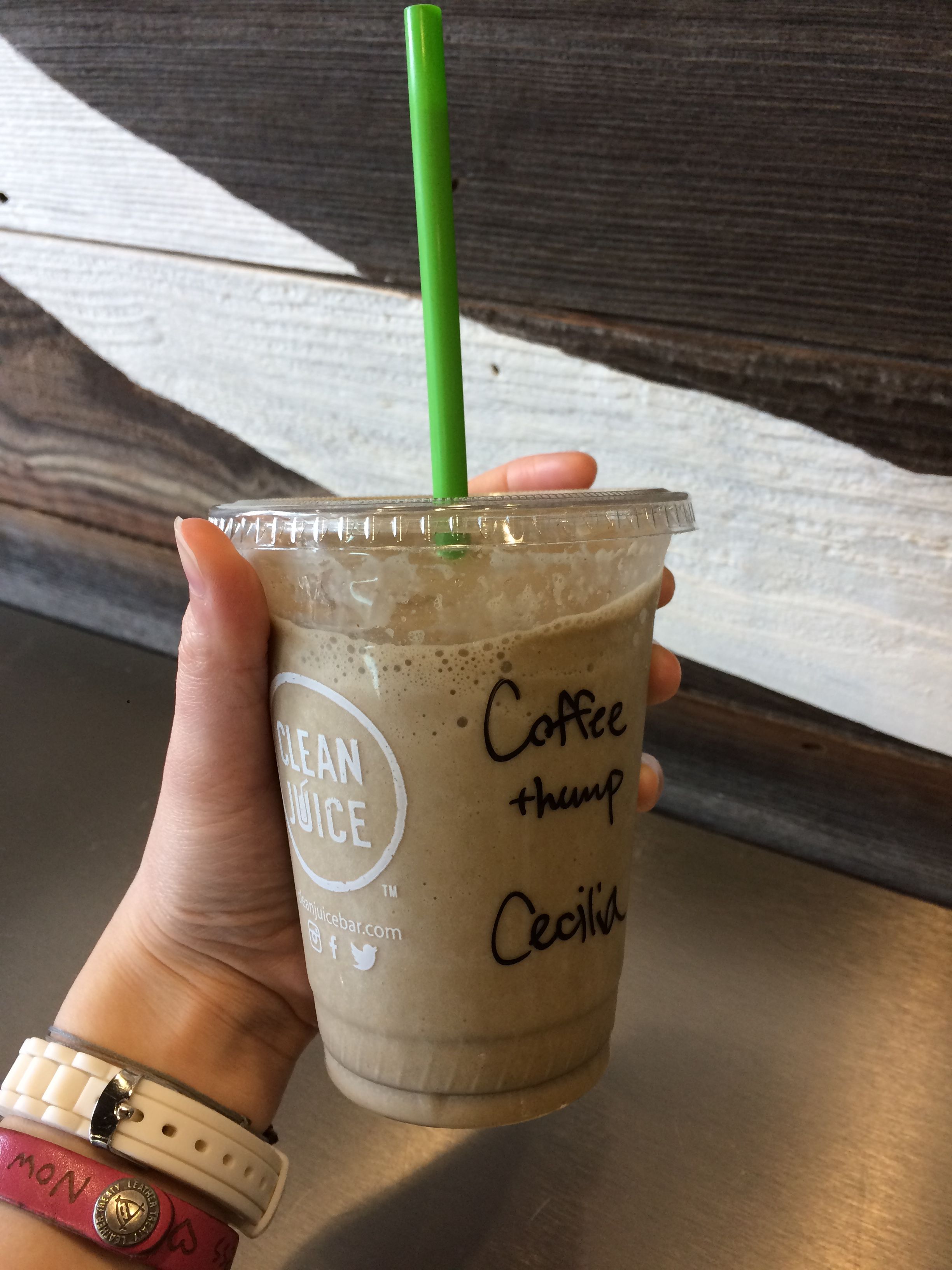 Or, avoid that whole ordeal by getting a coffee smoothie from a juice bar...
Beware of Bad Coffee
Where to find it: Bad coffee lurks in carafes or coffeepots that have been sitting on their heat source for a long time. If you or your family don't finish an entire pot of coffee in the morning, either throw it out, turn off the coffeemaker so it doesn't keep heating the coffee, or refrigerate it for iced coffee because it will not taste as good that night.
If coffee looks like tea it's probably weak, and they expect you to use it as a vehicle for cream and sugar. If you like coffee black, with a stronger flavor, or with only a touch of creamer, ABORT MISSION because it will taste terrible.
If coffee is sold at a gas station you're playing Coffee Roulette. Taste a sip from the different carafes they have available to see which one is the most to your liking before filling your cup with it. If it's in a vending machine at a gas station, it's probably mostly milk, sugar, and artificial flavors. Do with that what you will.
The worst coffee I ever tasted was at a hotel in Virginia. It was Maxwell House (an inexpensive brand) and poorly prepared. It smelled like a dead animal and I couldn't finish it, as much as I tried to drown out that terrible flavor. Here is an article that might explain why.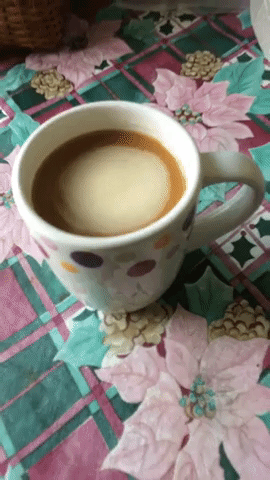 Try New Things!
I went camping and brought instant coffee. It wasn't the greatest, but I was glad I tried it because… it made me a happy camper!
I ask baristas and coffeehouse regulars what their favorite drinks are. Even if I hadn't thought to order them, they're somebody's favorite for a reason!
Different cultures have different coffee styles and habits. I tried Vietnamese coffee at a restaurant once that was thick, spicy, and buttery from the way they prepared it. It was nothing like I expected, but still so good!
I once modeled for a friend who entered an art contest at our university's local coffee shop. Now, I get to see the art that I'm a part of every time I go there for coffee (which I actually did today)!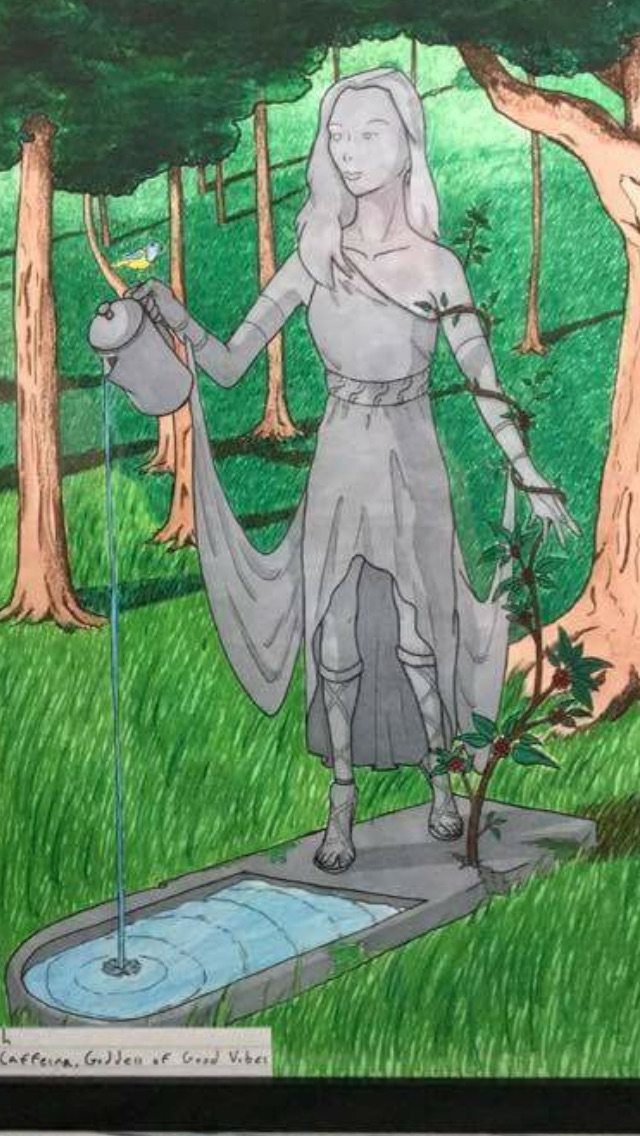 "Caffeina, Goddess of Good Vibes" by David Smith
Drink up, Steemians!
xo,
Cecilia