It feels supple and the texture is soft. While the outside is crisp crunchy. This type of dim sum is delicious to be eaten warm with a hint of chili sauce.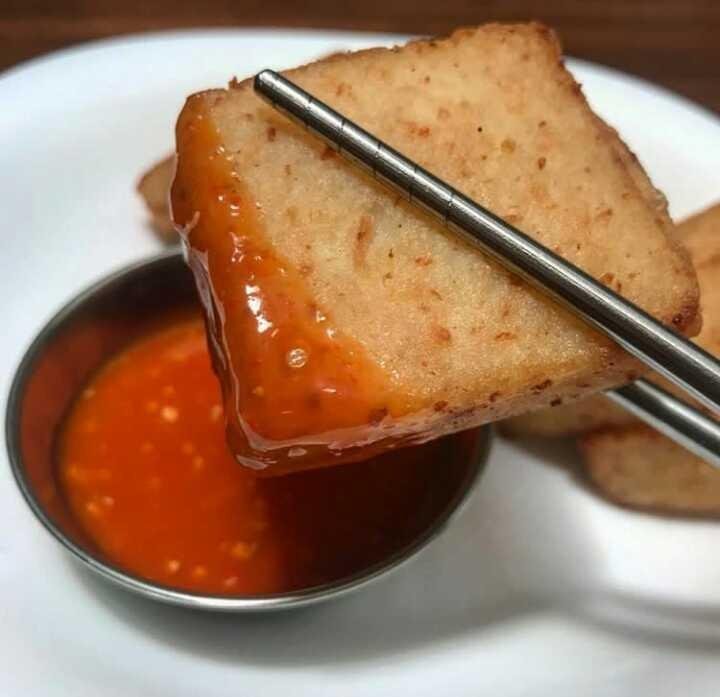 Material:
600 g turnips
100 teaspoons, heat
100 g of black herbal medicine
1 tsp pepper powder
2 tsp salt
1 tablespoon of sesame oil
2 tsp sugar
1 liter of water
70 g of tangmien flour
300 g of rice flour
50 g of sago flour
70 g of cornstarch
600 ml of water
How to make:
Peel the radish and then draw it smoothly. Boil the water with the spices, add the spices and turnips. Mix all the flour into one, dissolve it with water. Cook the mixture of radishes to a boil. Enter the flour mixture, stirring until thick. Pour into a baking dish and spread. Steamed for 40 minutes until cooked. Lift and cool. Cut into pieces. Panskan briefly in a skillet filled with oil. Serve.