Snacks are the most delicious to eat at any time. There are even people who just eat the main food, but want to enjoy snacks or other snacks. Snacks are often found in Jakarta and easily found one of them is toast. Often a place to eat which serves a toast menu is a hangout for young people today. This simple food can also be directly made in your home. Various toppings or additives can also be mixed in bread. Starting from simple things like sugar, chocolate or jam, to nutella or greentea which is now increasingly prevalent among the public. Of course the contents in this toast can be adjusted according to your family and your own taste. It only takes 15 minutes to prepare the toast menu. Toasted bread is also very suitable to eat when the weather is cold or cloudy. Not surprisingly, in the Puncak area, many residents opened up this bakery business. Here are the ingredients and how to make simple toast with chocolate and cheese toppings as one of the favorites.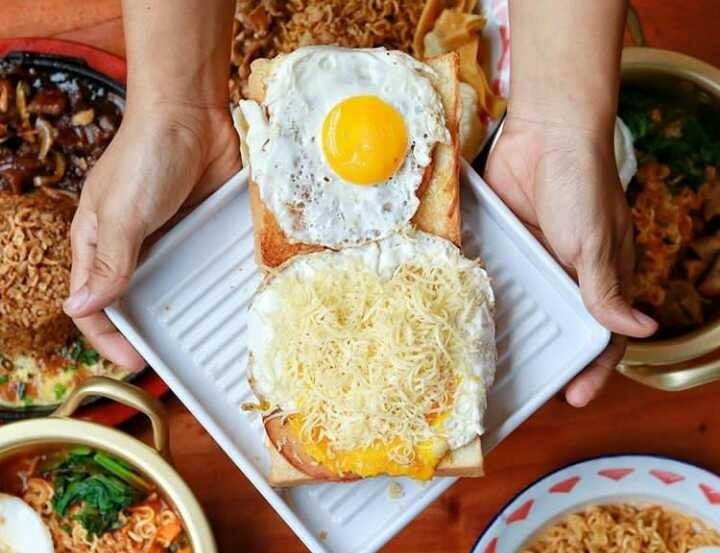 Ingredients
- 2 pieces of bread
2 tablespoons of butter
50 grams of grated cheese
Chocolate is enough
Sweetened condensed milk
Charcoal to burn
How to make
- Apply the side of the bread that is facing each other with butter according to the choice until evenly distributed, especially the corners of the bread.
- Apply the butter covered with chocolate to taste. Try to keep all sides covered with chocolate.
- Grate the cheese and sprinkle it over the chocolate.
*** Get both breads where the sides are filled with chocolate and cheese.***
- Prepare charcoal to burn bread.
*** Rub the outside of the bread with butter so it doesn't burn when it is burned.***
*** Place the bread on the grill. Let stand for a while but make sure the bread is not charred.***
- Turn the bread occasionally. Bake until the color changes.
-**** Lift. Pour sweetened condensed milk on toast.***
*** Serve.***