Banana processed innovation is a trend in social media, one of which is banana nuggets. Banana nuggets made from crushed bananas are then mixed with flour, eggs and covered with pan flour. This difference is what makes you curious, especially when bananas are only fried, steamed or burned. With additional pan flour, bananas become crunchy. Especially with the addition of toppings that are tailored to the taste of the audience. There is no need to go far to get this banana nugget that hits. You can make your own with ingredients and a fairly simple method.
So what is the secret of cooking and processing bananas to serve delicious and tempting snacks?
Here are various banana nugget recipes that you can try yourself at home. Basically the basic ingredients are the same, but there are several different and varied ways of processing and serving. Select which one? Well it's all up to you.
Recipe 1
Material:
5 pieces of kepok banana, then pulverize 110 grams of wheat flour1 egg3 tablespoons sweetened condensed milk100 cc of water 150 grams of grated cheeseSugar to tasteVanili sufficientlySalt is enough to tasteIngredients: Maizena to tasteTin flour to tasteBung bread to taste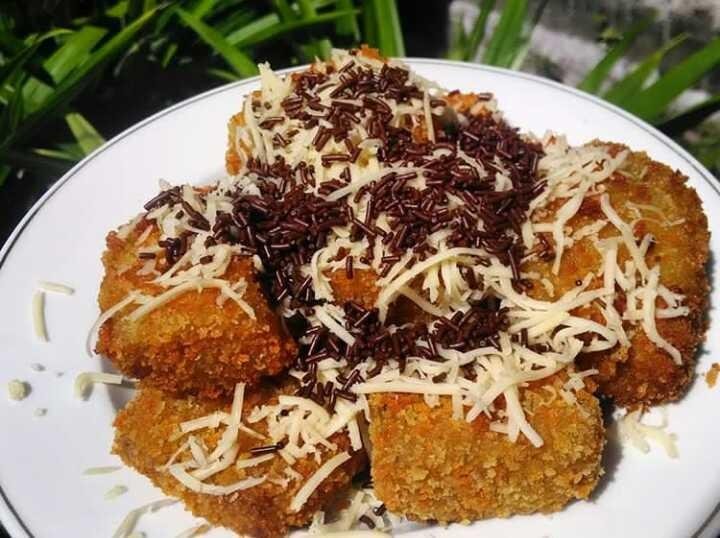 How to make:
Mix all the ingredients of the mixture, then steam until cooked. Approximately 20 minutes using medium fire. Then cut the square mixture. After that, coat it with cornstarch which has been dissolved with water. Then mix with bread flour. Last heat the oil, fry until brown. Serve your artificial banana nuggela or chocolate paste. according to taste.
So, this is a banana nugget recipe that you can try to do at home. The delicious banana nuggets that are now popular can be friends while relaxing and talking with your closest people. Curious to try? Come on, immediately prepare your ingredients and cooking utensils!