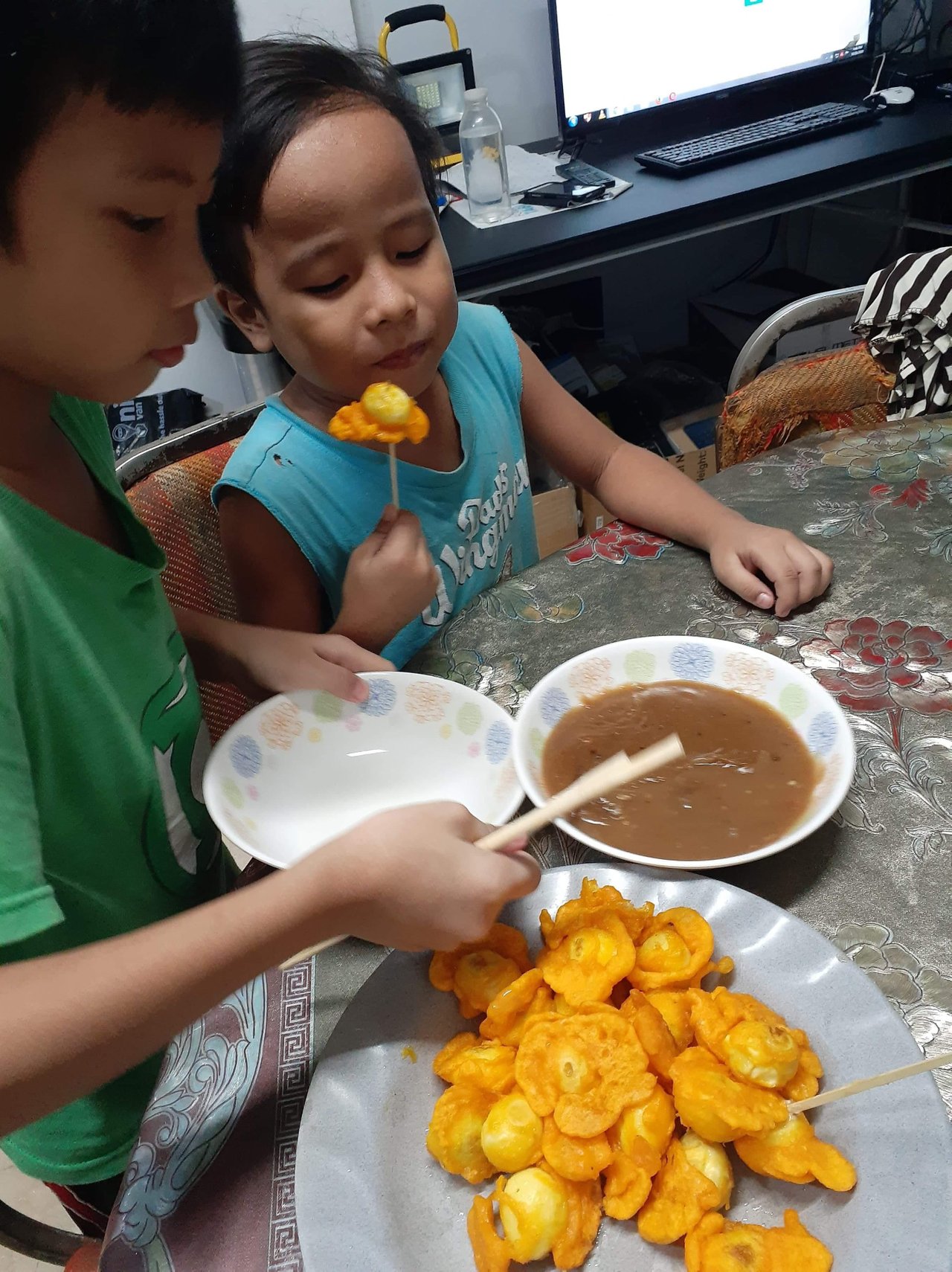 Hey my steemit friends,
Saturday is over for me as I write this post after putting the kids to sleep. It's passed 1:00 in the morning now. Earlier today my kids are craving for some local street food. Yes that's right but I would not really let them eat those found on the street corner.
I made these myself. They love fish balls and quail eggs or what we call kwek kwek. The fish balls I made using the left over dough from my baking experiments just flavored it with bits and pieces of tuna I bought from a friend. I had to grind the tuna until powdery consistency and mix that with the dough and form into small balls. For the kwek kwek I boiled the quail eggs and cover them with batter and everything I deep fried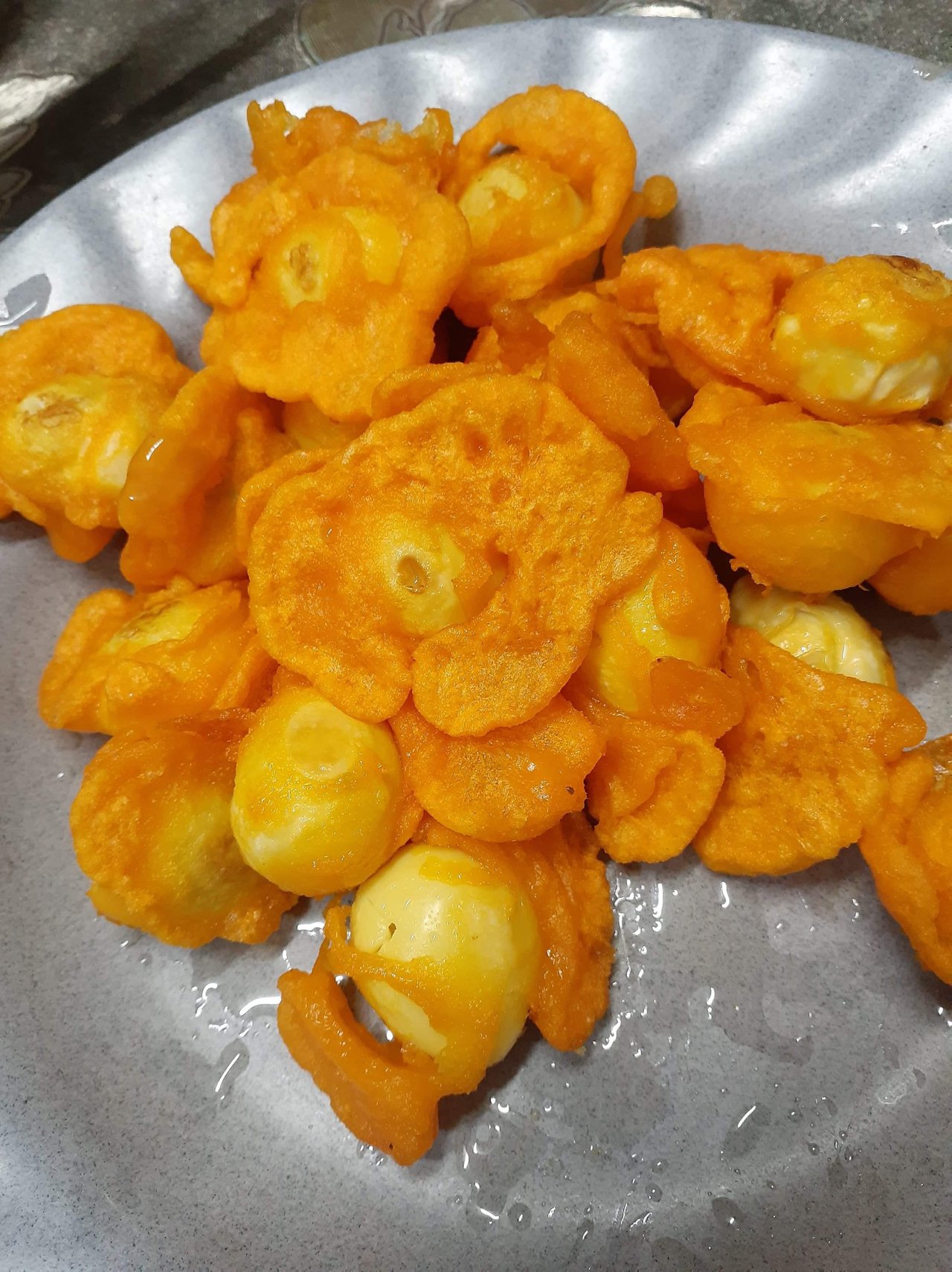 kwek kwek or quail eggs
I used bamboo skewers to have that street food vibe. The brown sauce was made by my mom as I still don't know what ingredients go into the said sauce. A vinegar dip is actually just right for me but my kids love this sweet brown sauce.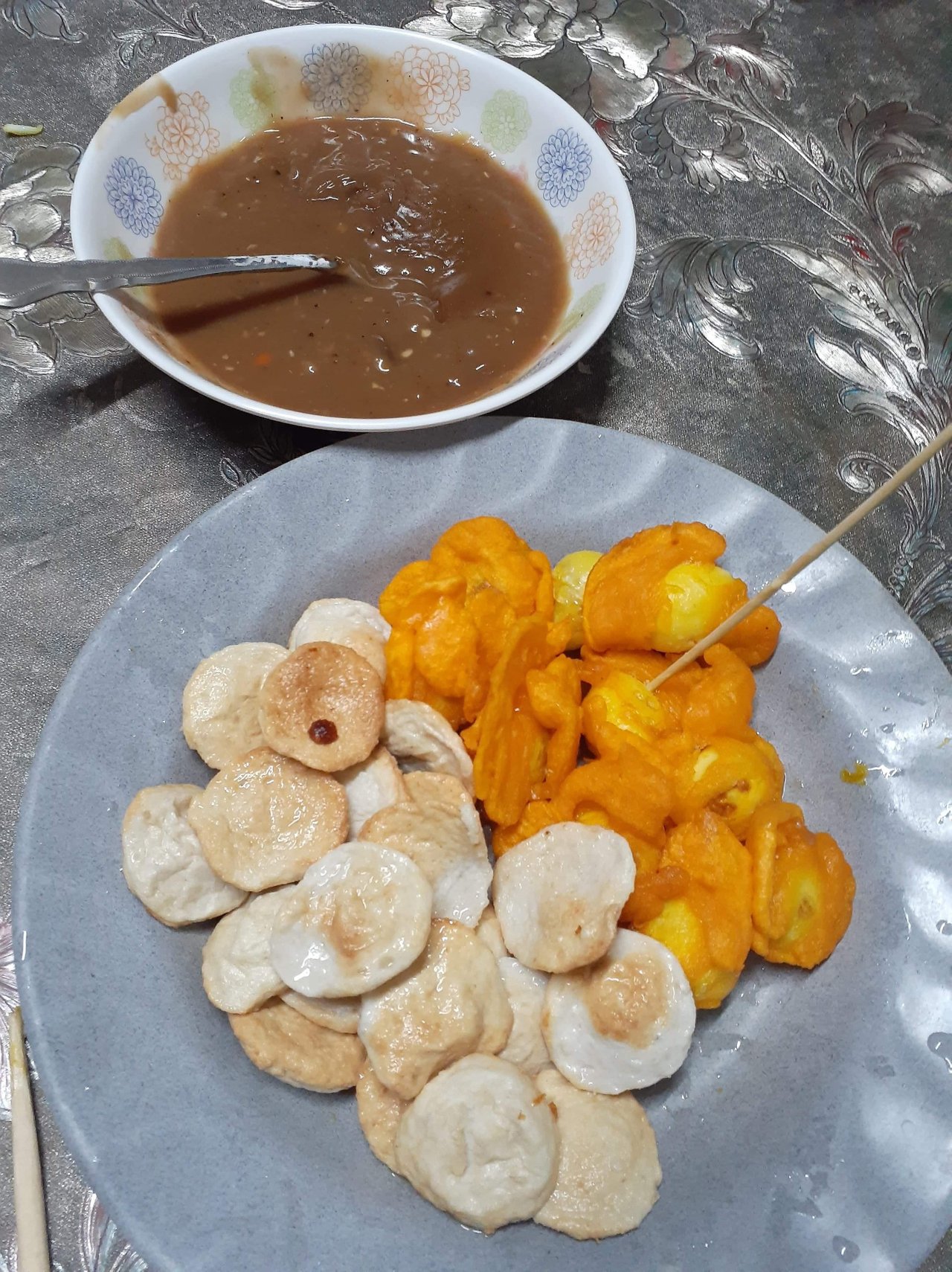 Hope you guys enjoyed reading my post. Have fun and enjoy your weekend