Hi folks!
It's starting to feel like Autumn here in Boston and what better to start that with some cooking?
Today we made a delicious tomato sauce but certainly not one that I've seen before. We are a member of a local CSA (community supported agriculture) and got a delicious crop of yellow tomatoes. If you've never heard of a CSA before or participated I recommend it highly! You pay a local farm in advance, usually before the summer picking season, and they give you a share of their crops. It's broken down into a full share, half share and in our case a quarter share. These offer families a great option according to their size and appetite. Some farms offer meat and egg inclusion but not in ours which is ok since we are mostly vegetarian. Here are some pictures from the various shares we've gotten this summer.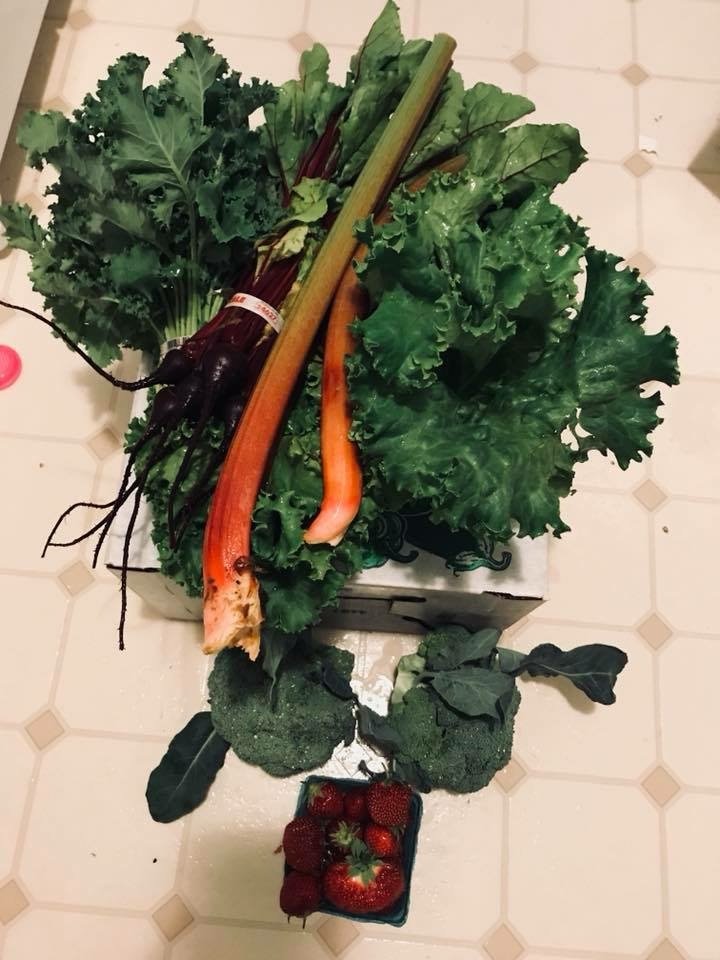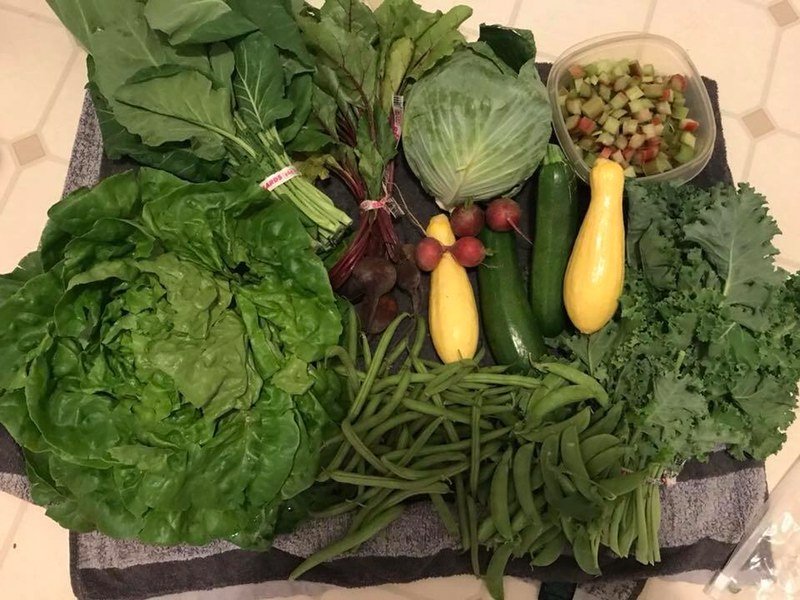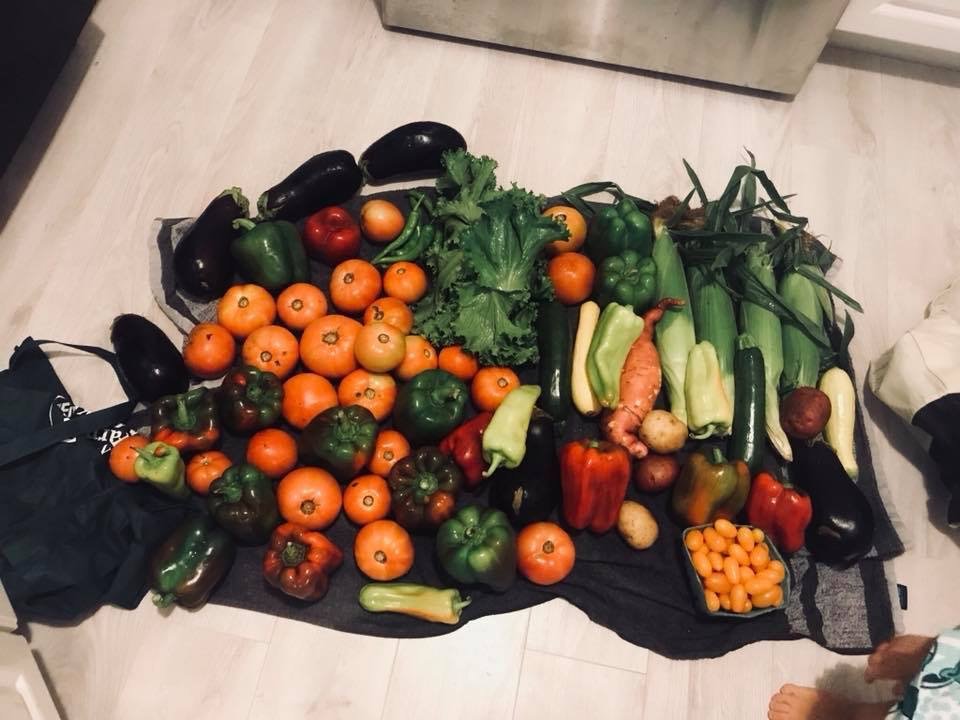 Here are the tomatoes we've gotten this week: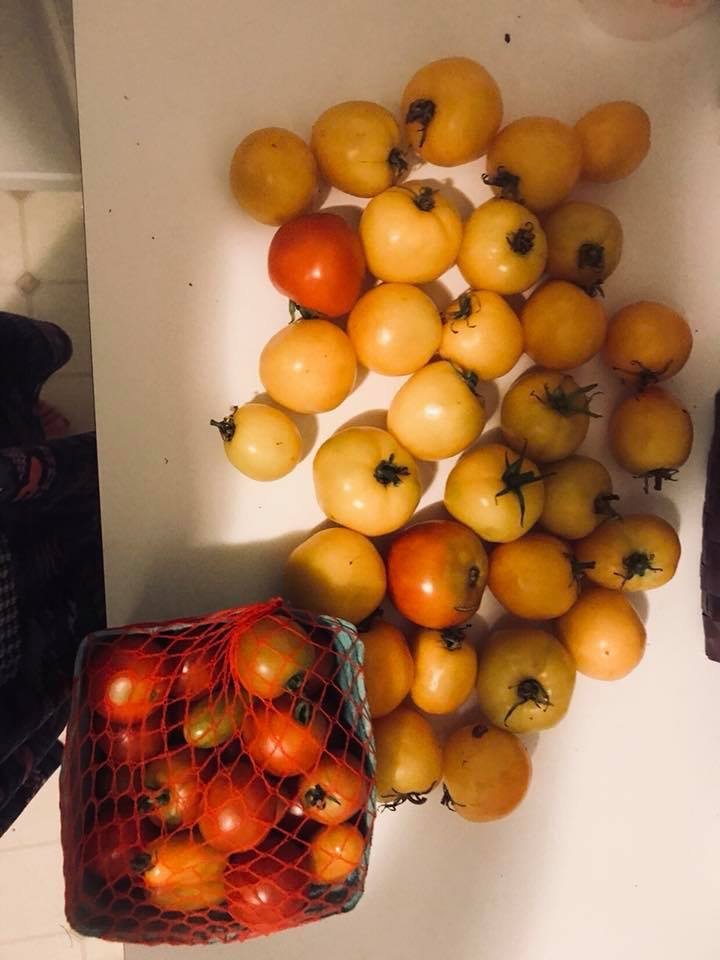 The farm gives great shares and has the opportunity to put back items you don't want. We've put back some but they leave a box out if extras or things people don't usually want in their shares such as hot peppers. You put the ones you don't want in it and take what you want so it's a great way to allow people to exchange!
Onto our tomato sauce!
We took the yellow tomatoes and figured why not make a sauce out of them?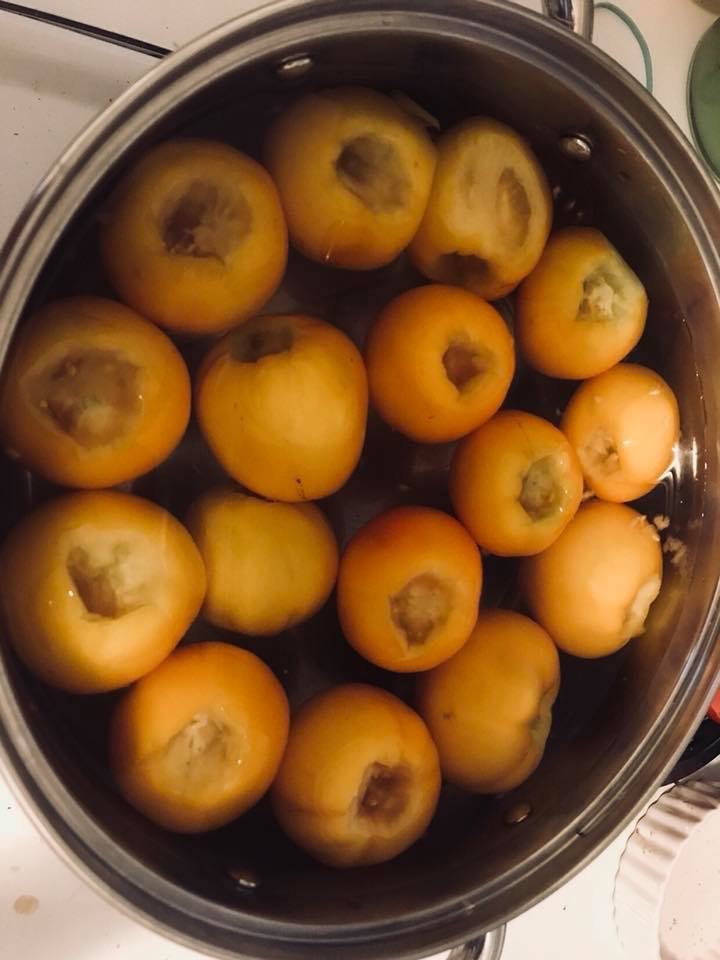 We let them boil for a while and then peeled the skins off. Some people don't peel them but we haven't made a from tomato scratch sauce before, we usually use already peeled tomatoes from a box (not a can thankfully!) We then added some fresh basil, freshly cracked pepper and freshly ground pink salt. Instead of adding sugar like a lot of people do we go the more natural route and add a carrot! Carrots add a great sweetness to it and keep the sauce a lot healthier than by adding sugar. Plus a bonus I enjoy eating the carrot when it's all done!
It's certainly a non traditional sauce but it's delicious!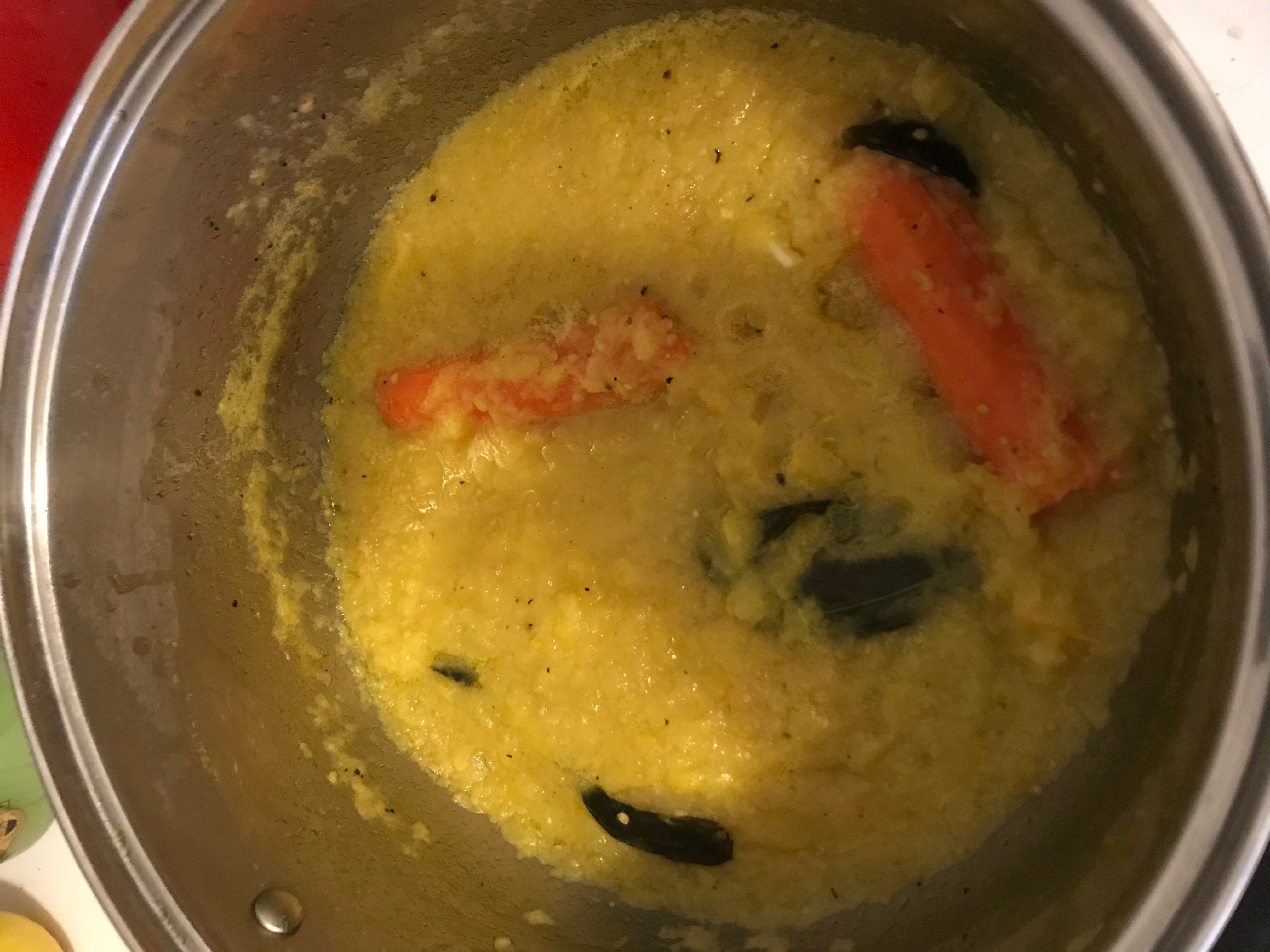 Have you made something non traditional with food?