Crispy Pan Fried Minced-Meat Cutlets - Recipe
@Cooknbake: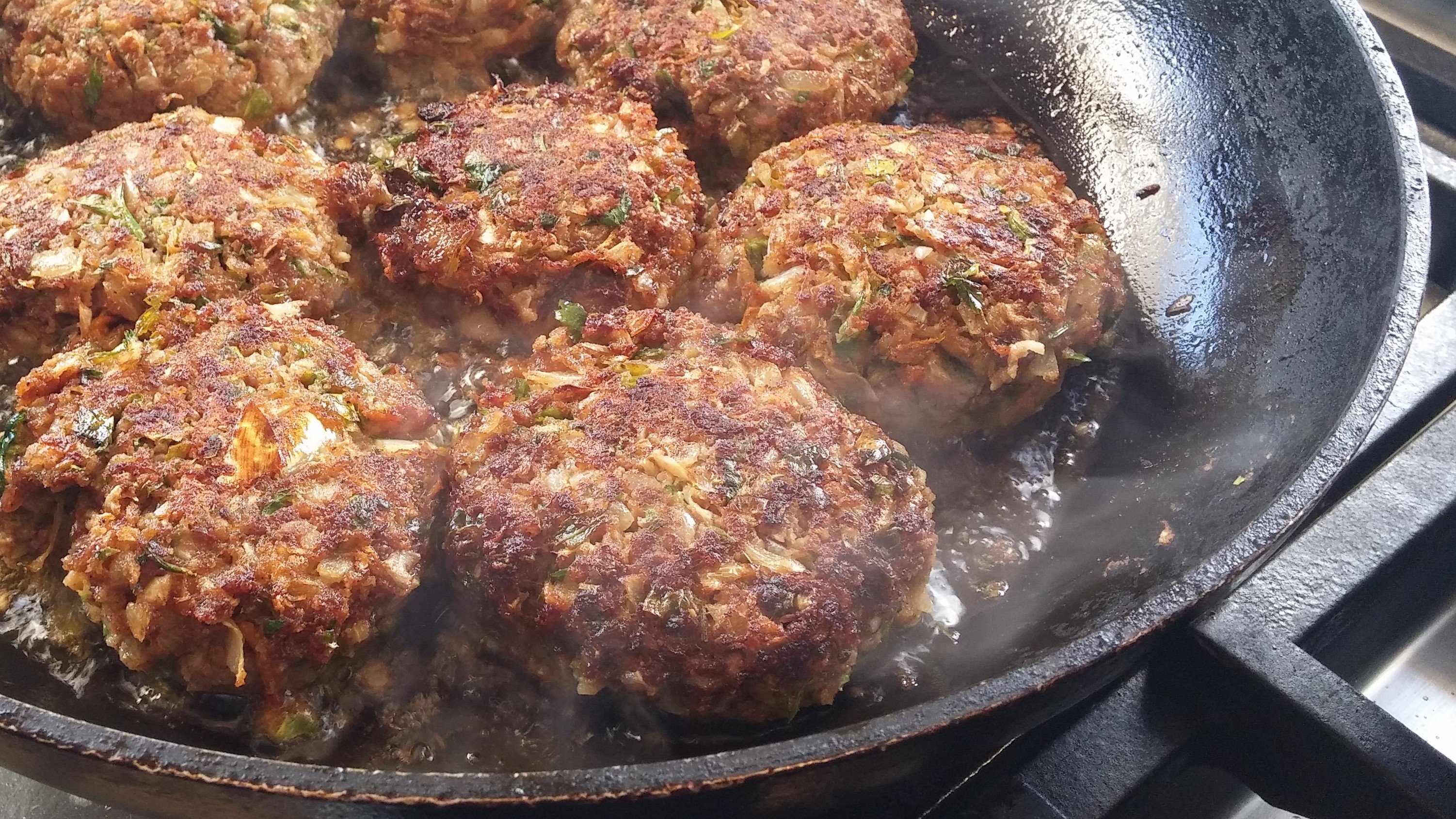 Now here's one of my favorite meat 'snacks' recipes I make. These are great for lunch or dinner with a nice fresh salad. They're irresistible! You can even just leave them on the counter and they'll get grabbed and eaten away!
Its crispy on the outside and on the inside.... a burst of juicy flavors of grated vegetables and soft spiced minced meat.
YUMMMMM....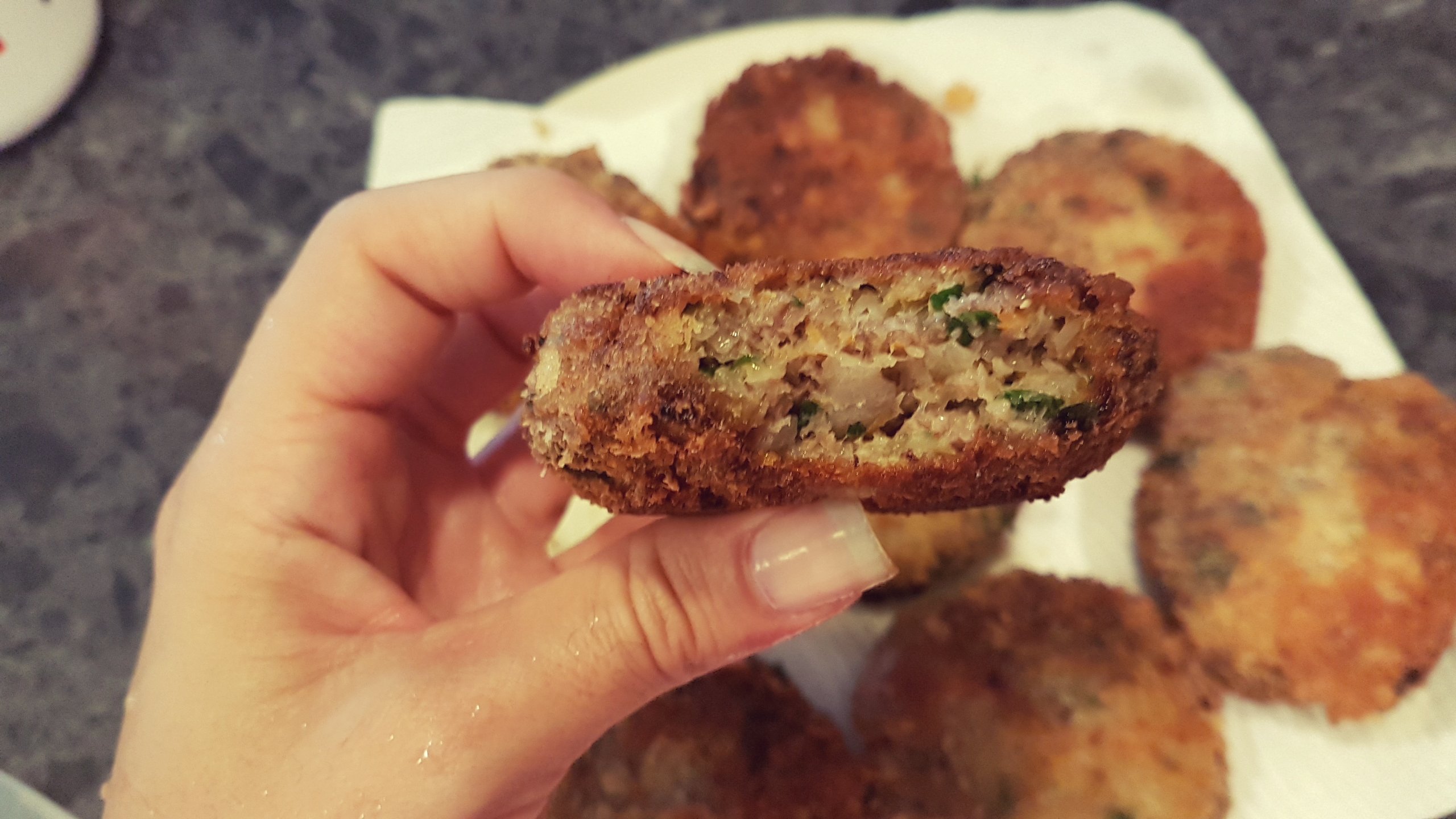 That's what my mom used to do when she would want us to eat our veggies and meat.
Shed just transform the vegetables and meat into 1 crispy little cutlet that we LOVED!
All in one bite!
(now I'm passing on the tradition :) I love sneaking food into my kids meals!)

It might seem complicated to make but it is actually very simple! After grating the veggies -you mix all ingredients, roll into flat pattys, dip into bread crumbs and pan-fry.
Simple right?!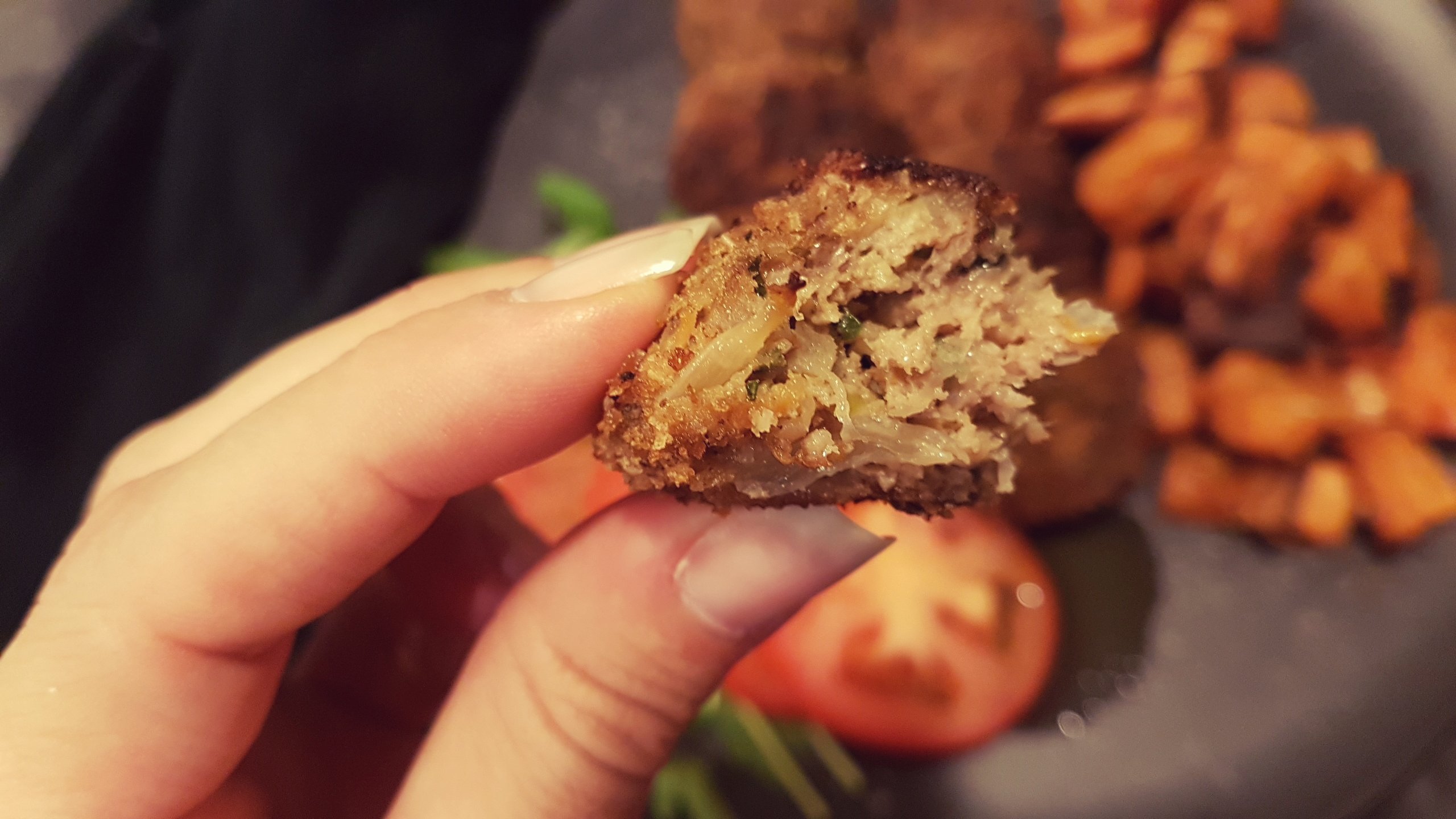 SO LETS START COOKING!!

Crispy Pan Fried Minced-Meat Cutlets - Recipe
@Cooknbake:
Ingredients:

For the Cutlets:
500gr minced meat
2 large onions, finely chopped
2-3 garlic cloves, minced
A bunch of parsley, finely chopped
1/3 cup bread crumbs
1 potato, grated
1 carrot, grated
1 zucchini, grated
1 tablespoon paprika
salt and pepper to taste

For the Coating: (optional)
1 egg, beaten
breadcrumbs (panko, for a crispier bite)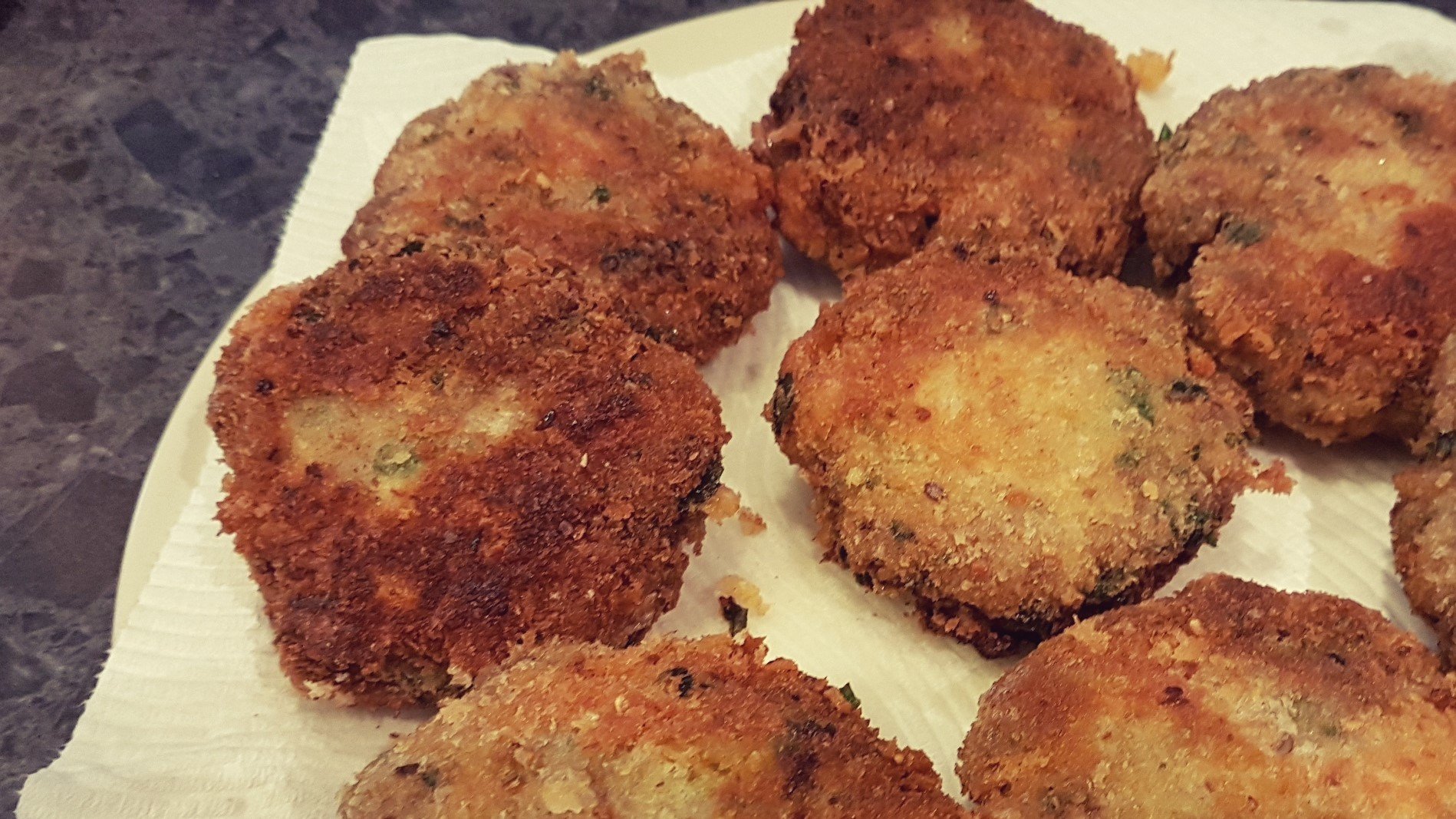 Method:
1.Finely chop onion, garlic and parsley: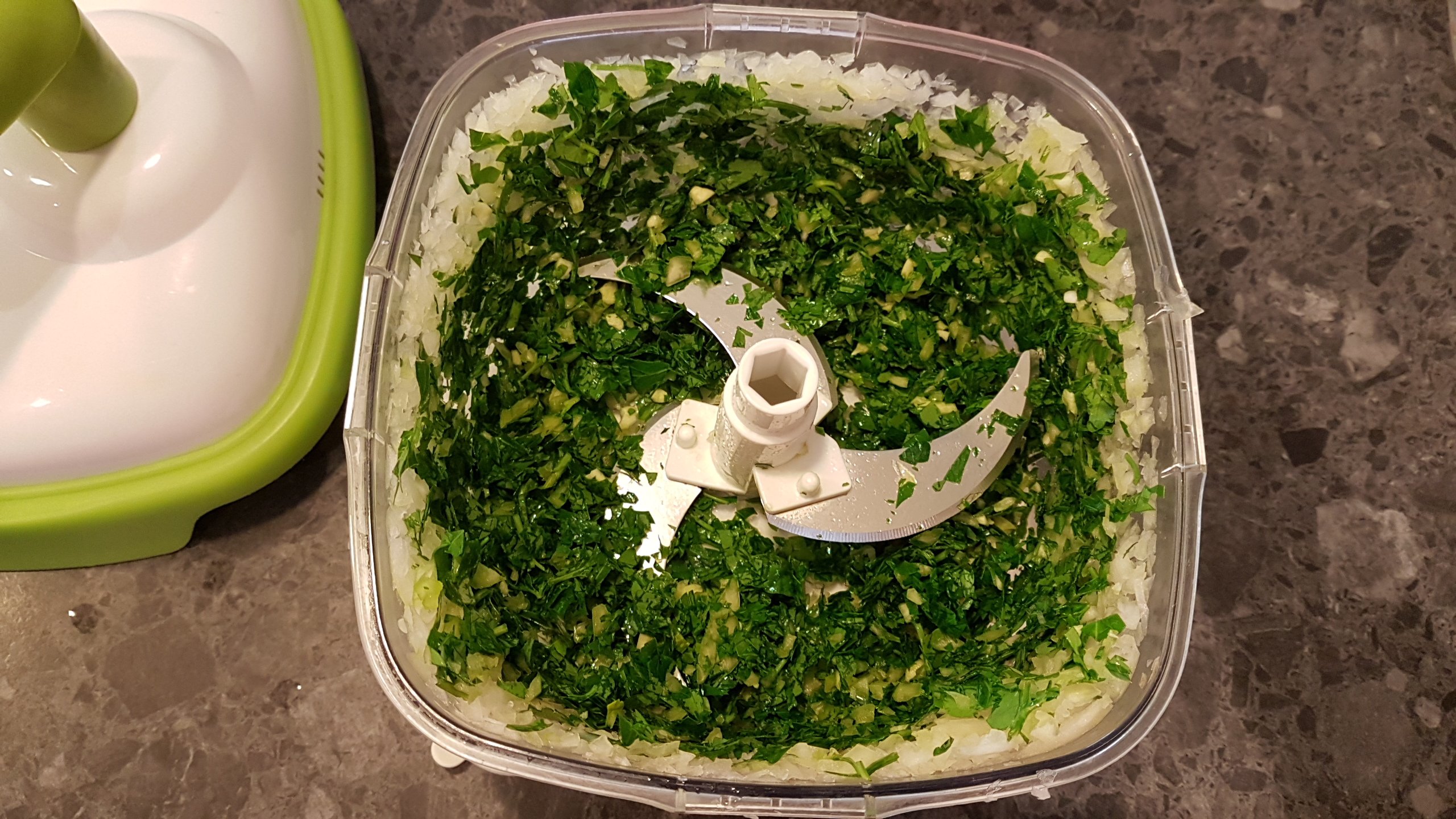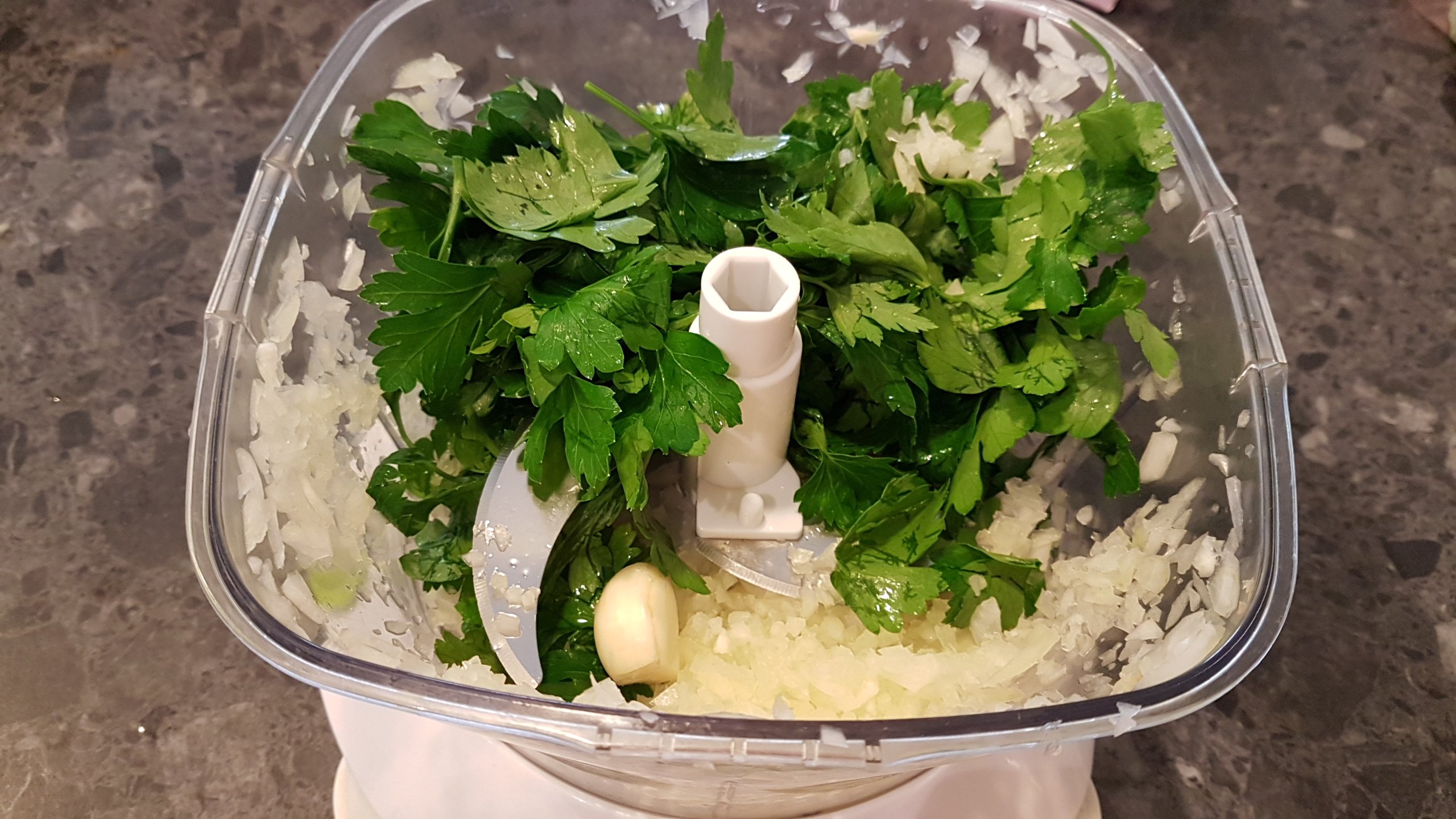 ---
2.Grate potato, carrot and zucchini, and squeeze out as much water as possible.
3.Place all ingredients into a bowl and using your hands mix all ingredients together until they are well blended: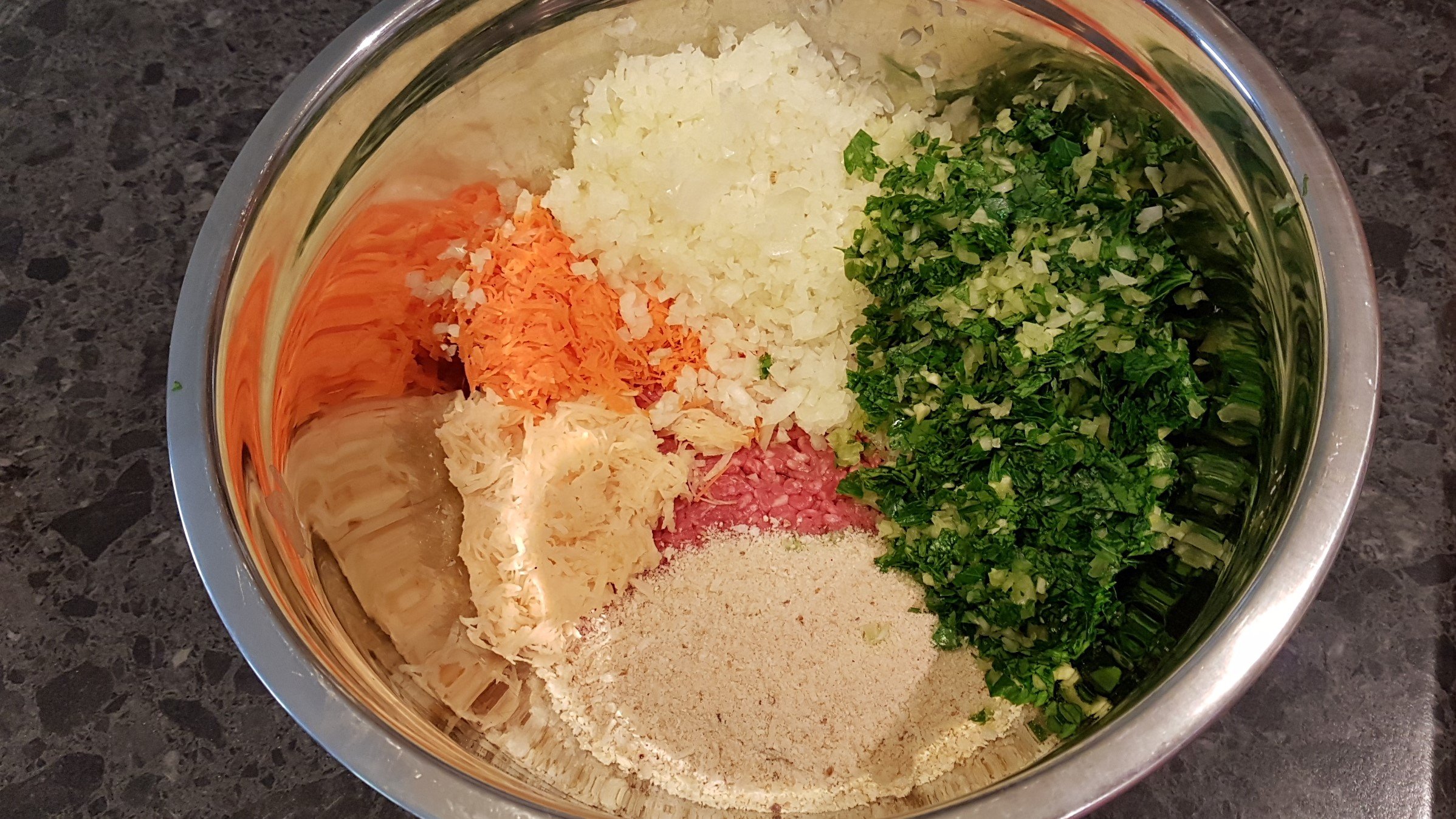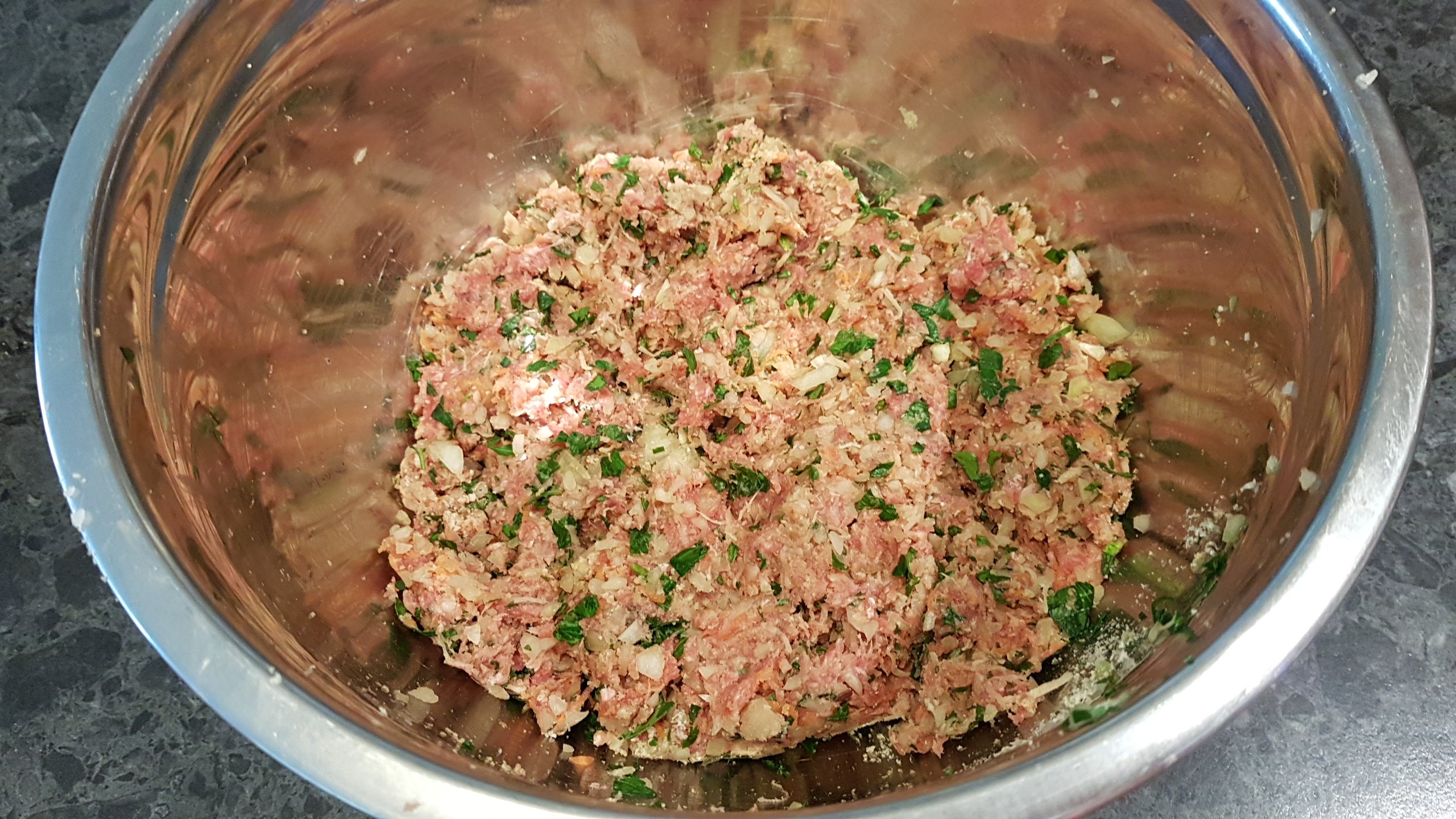 ---
4.Roll the meat into balls while pressing each ball slightly on the palm of your hand to flatten it
*(Optional: Place the beaten egg and breadcrumbs in 2 separate bowls. Dip each cutlet in the egg and then roll in bread crumbs)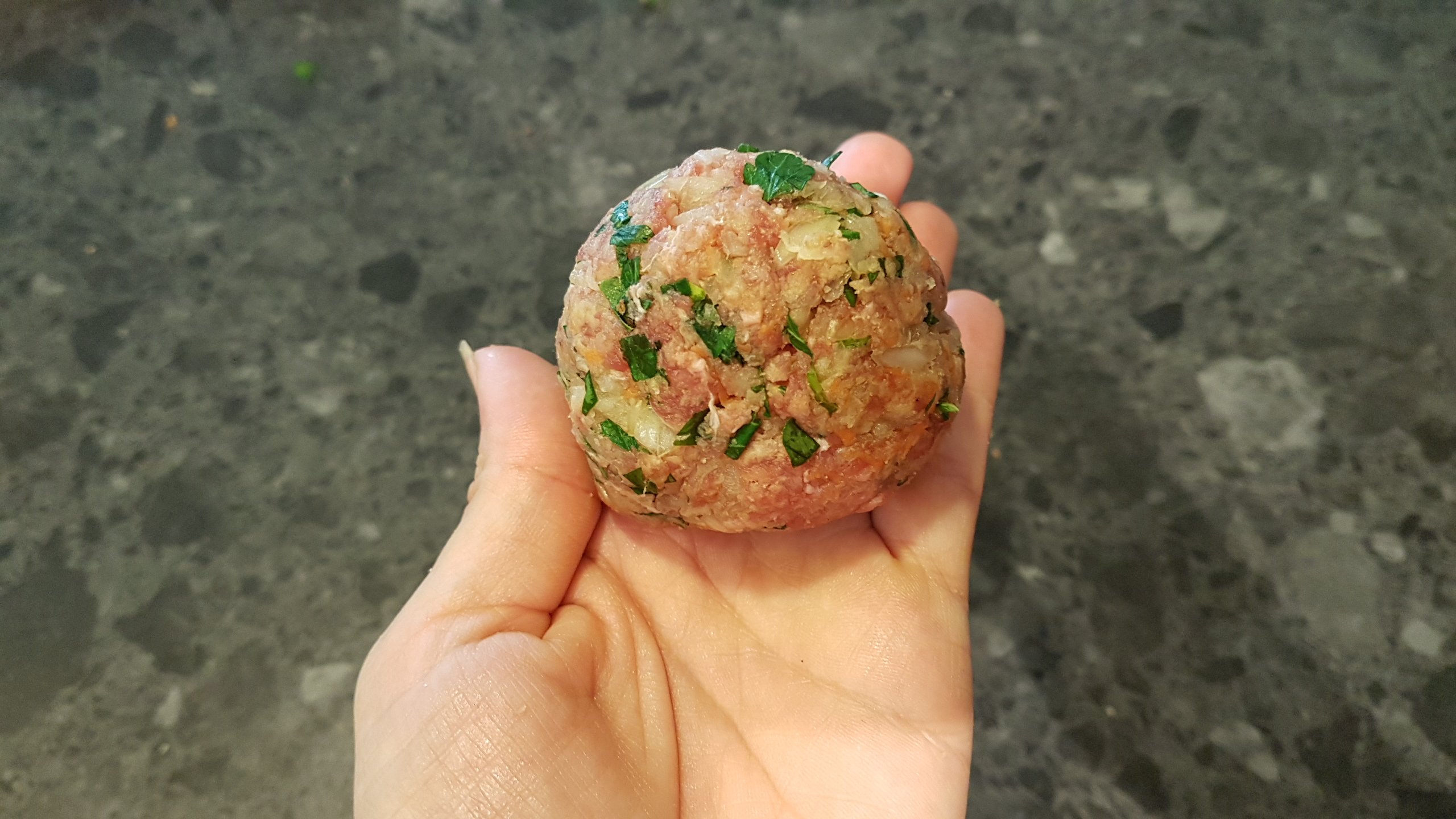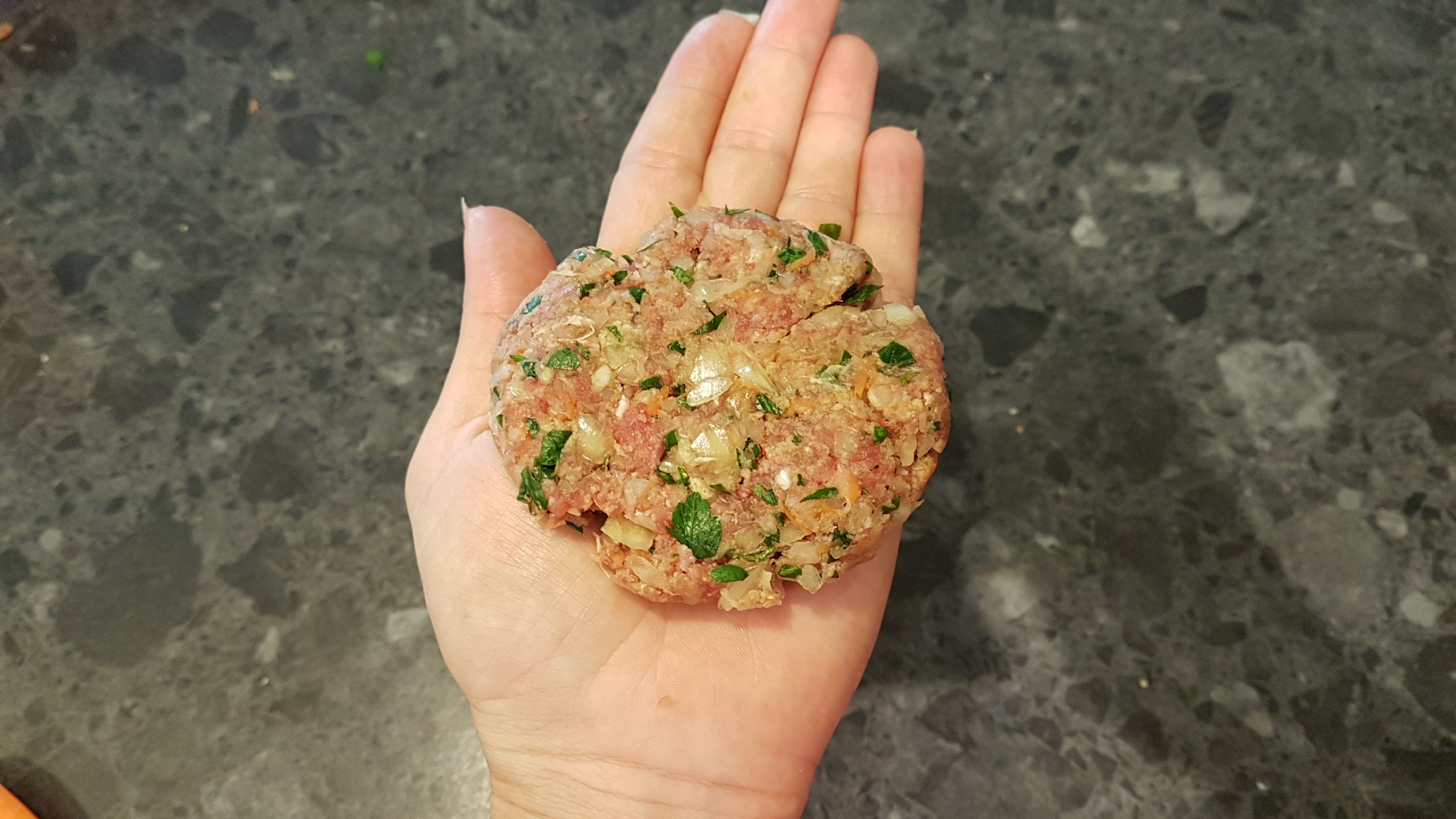 ---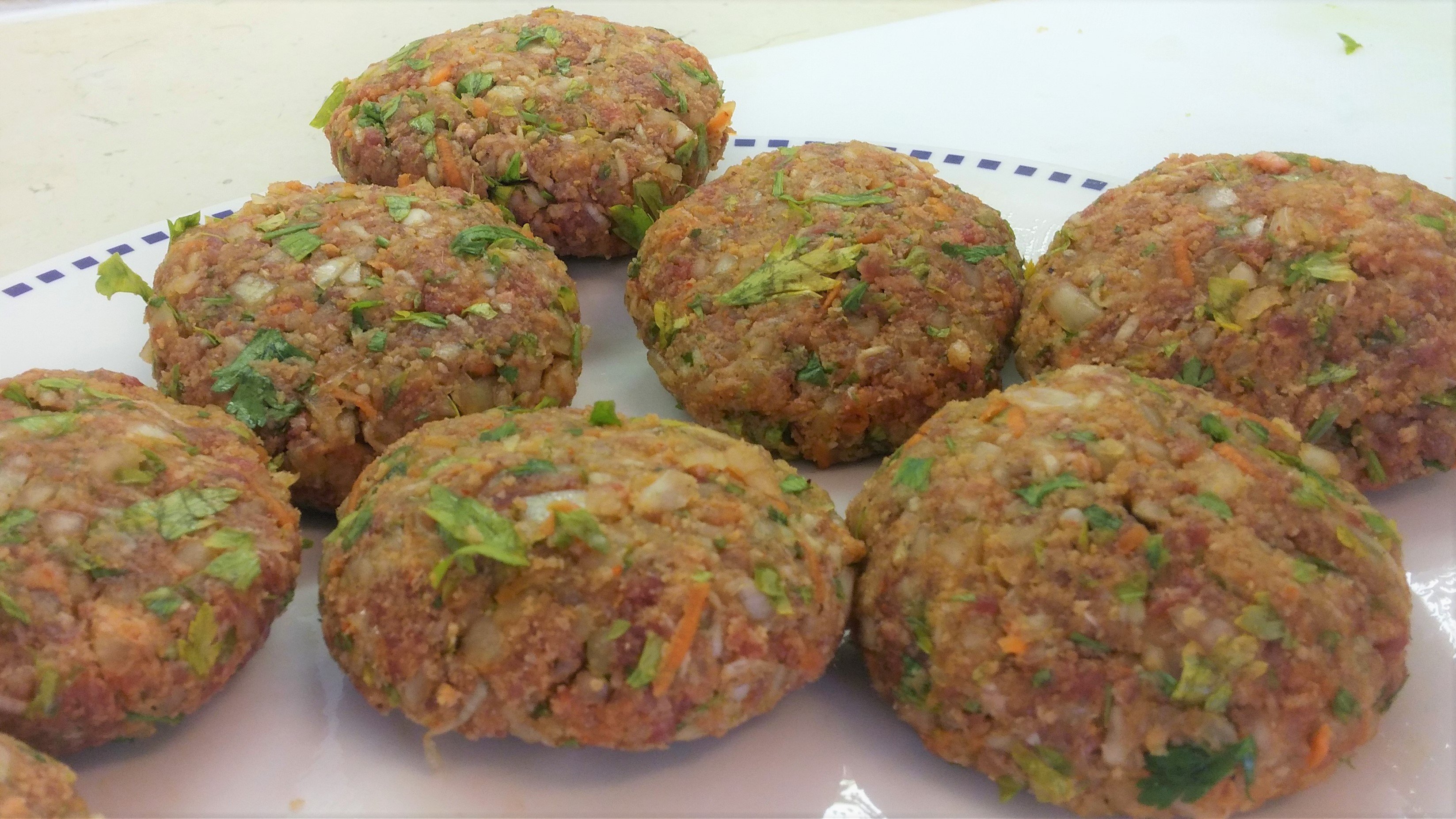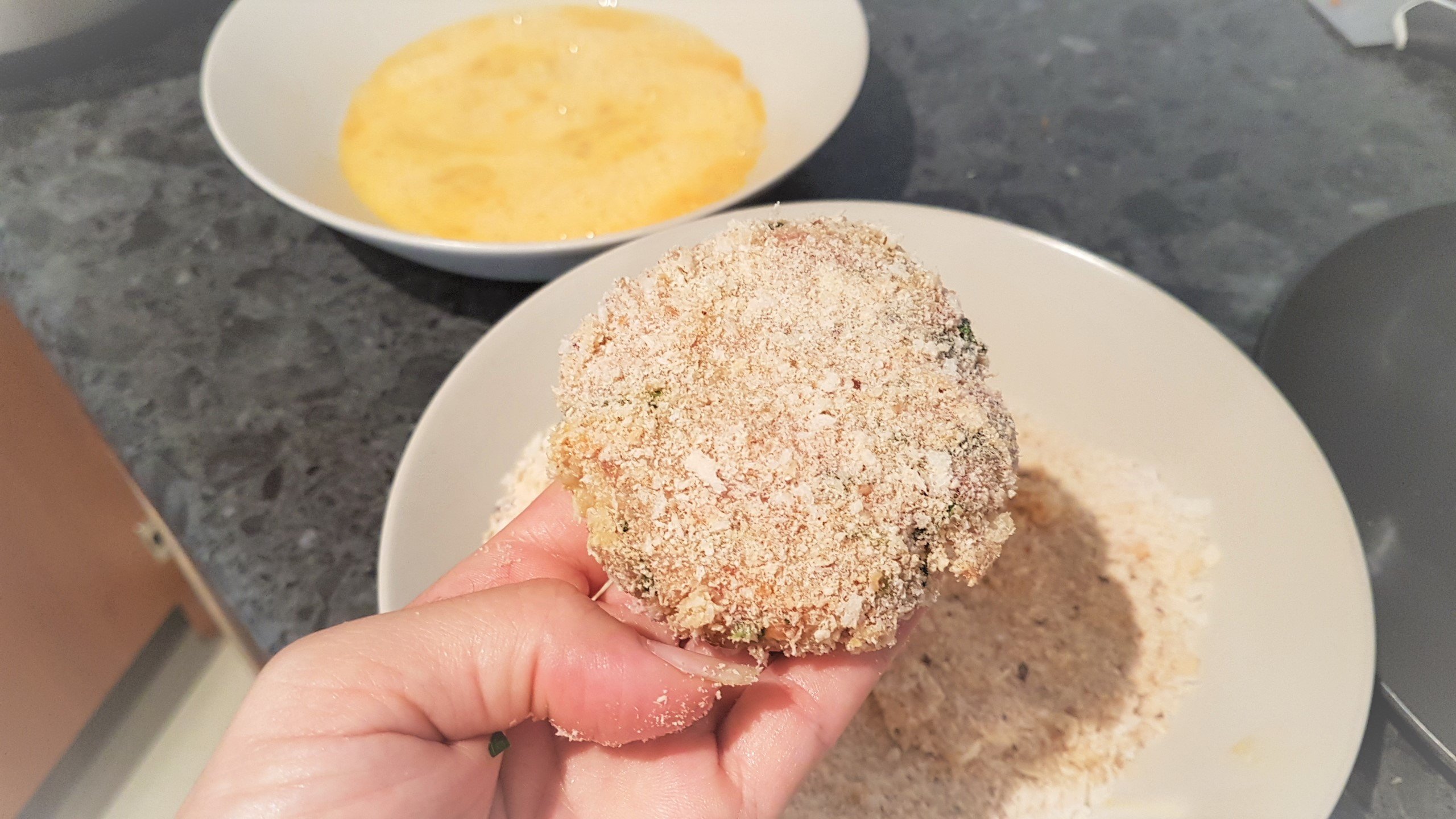 ---
5.Heat oil in a frying pan, reduce to medium heat and fry the cutlets on both sides until golden brown.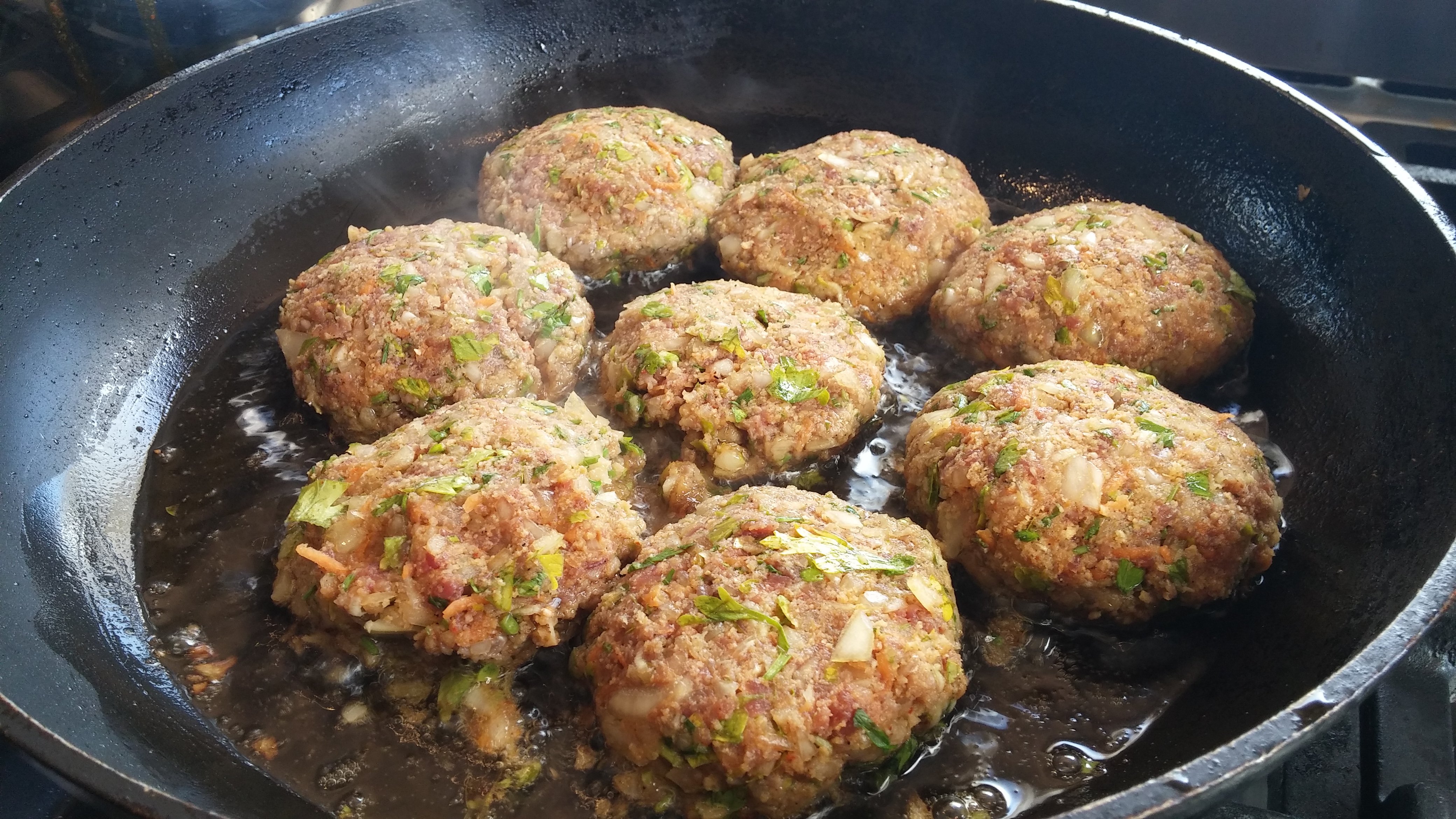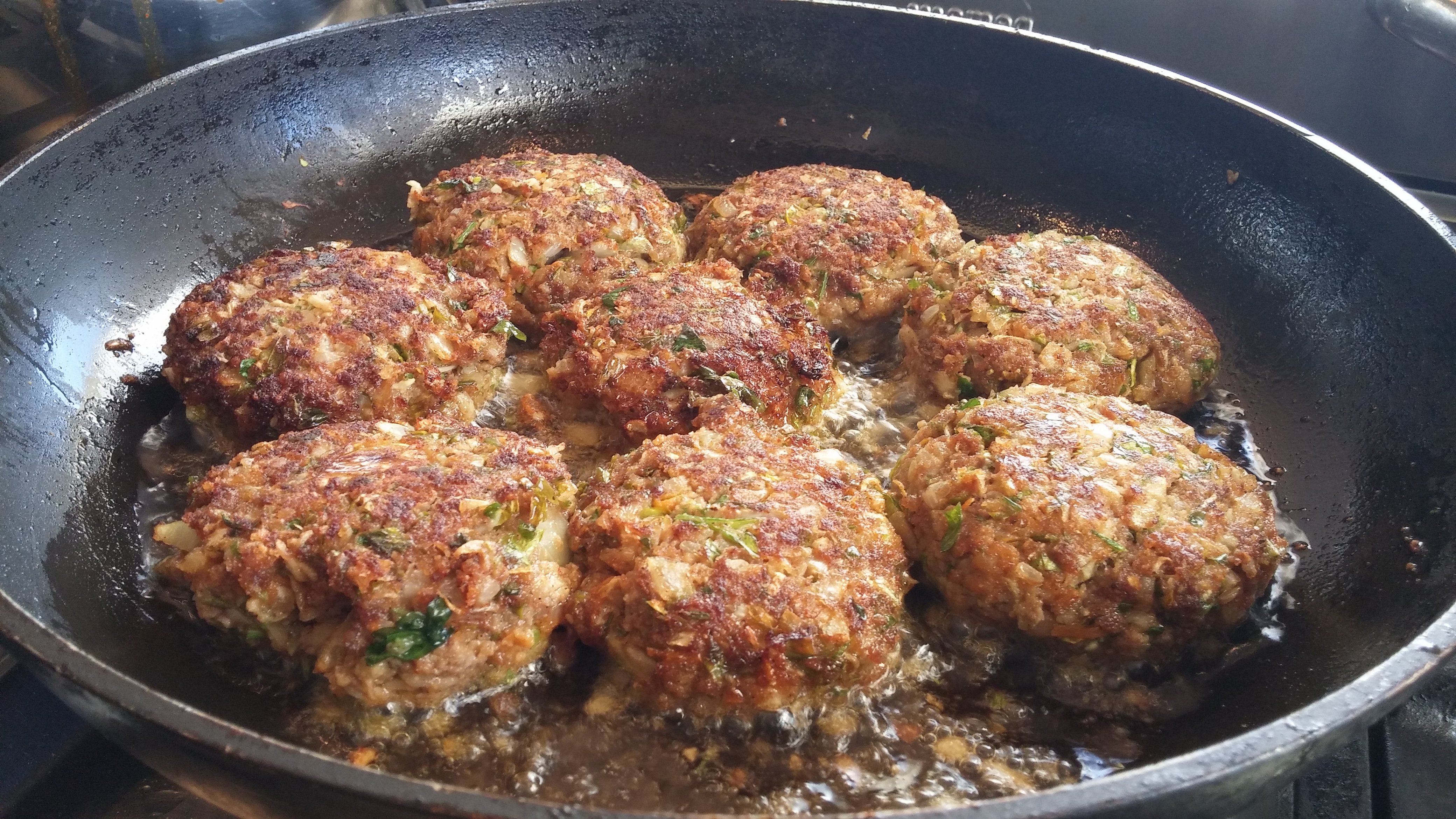 Serve hot with any side dish and salad!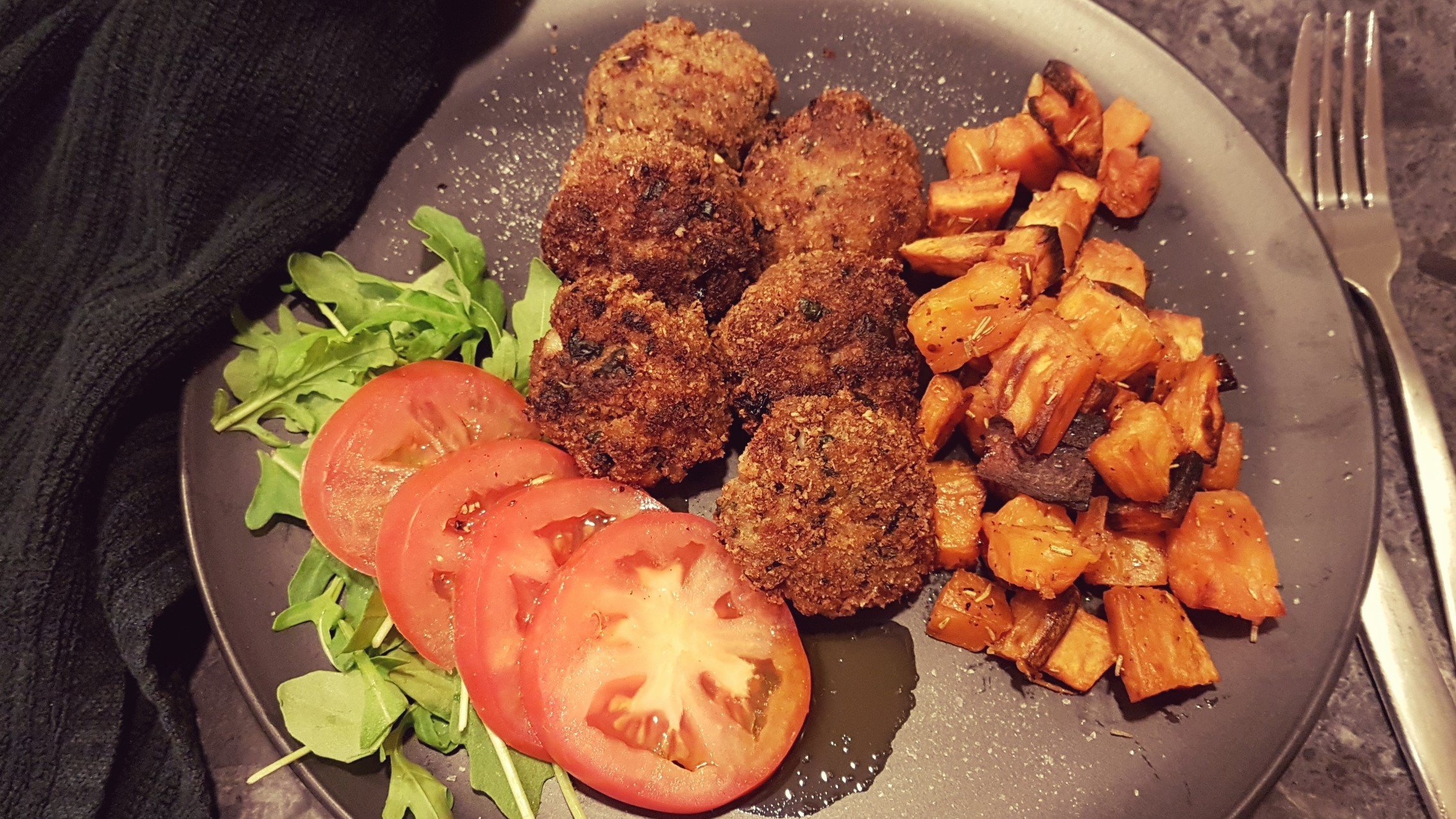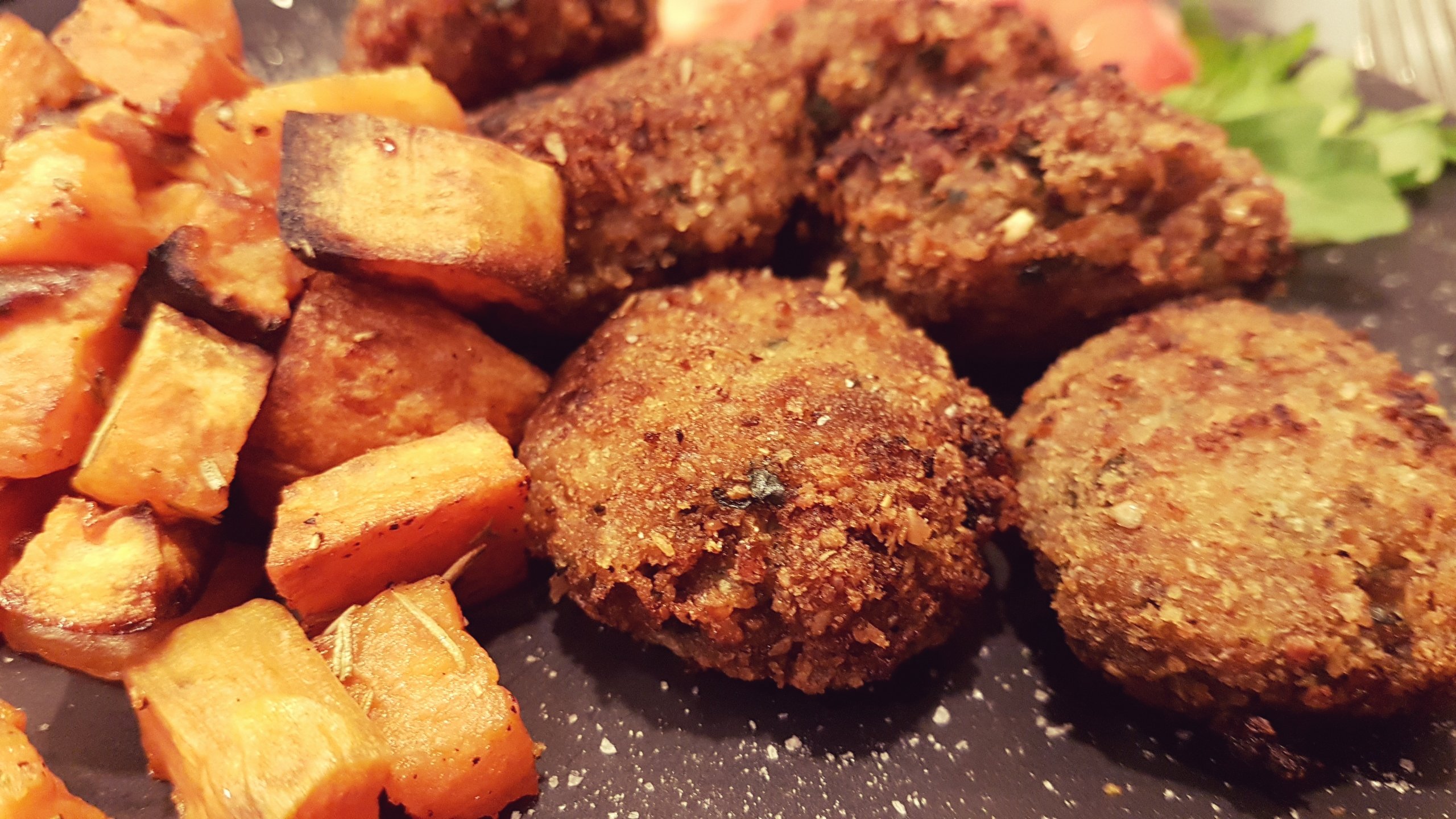 Or even on its own!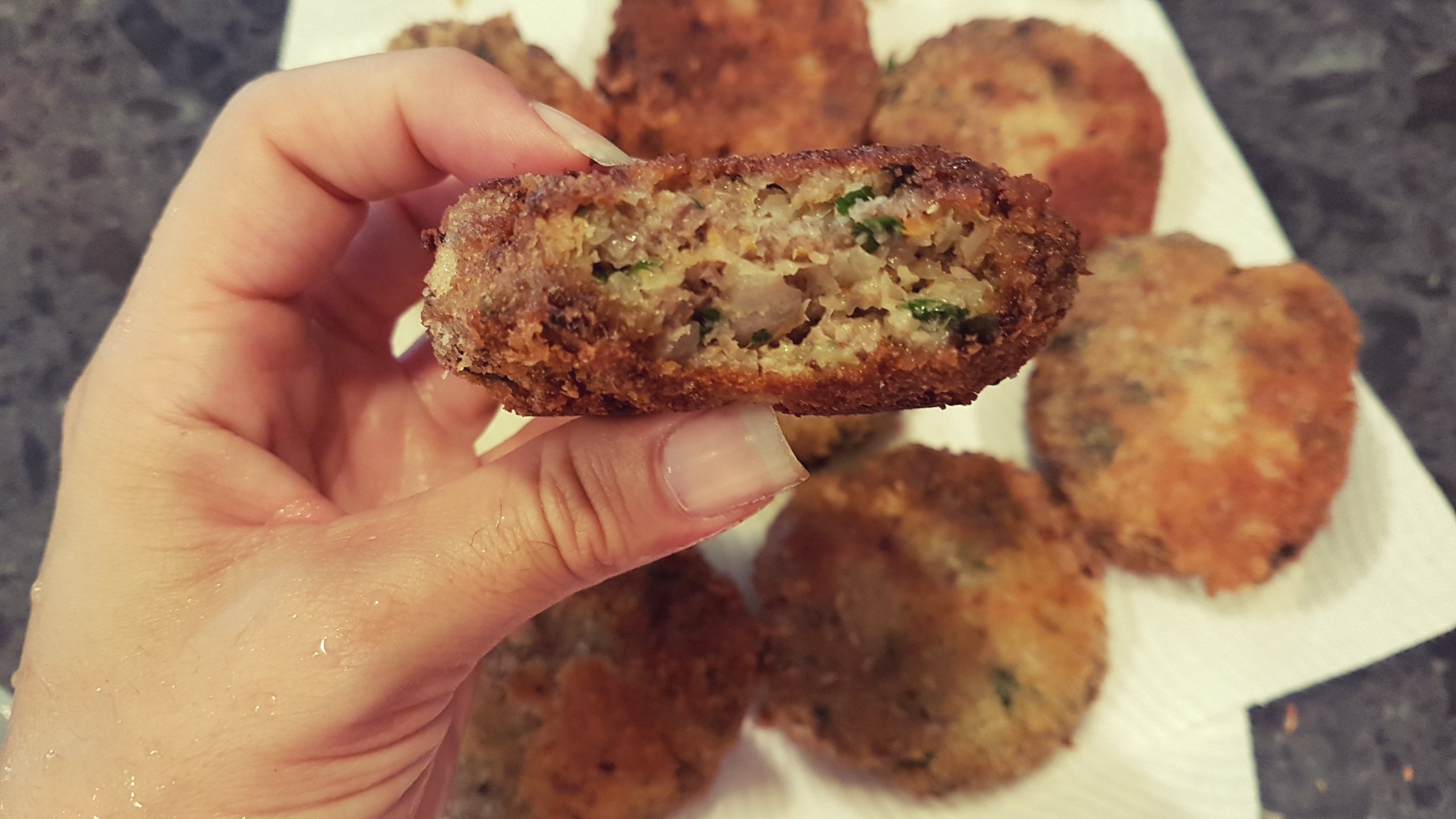 Hope you liked!
ENJOY EACH BITE!
Simple Recipes @Cooknbake :)

A little friendly tip:
Having these in the freezer the a perfect saviour!
You can make these meat cutlets in advance for those days when you don't have much time to prepare a meal, for parties or any occasion!
After shaping them, refrigerate until you wish to cook and serve fresh or for the long run- keep in the freezer in a zip lock bag/airtight container. Once you wish to cook them: bring to room temperature, fry and serve hot!

Check out a few more
Recipe Ideas to go with Your Meal! :
---
-Pasta with Tomato Sauce
-Fluffy White Rice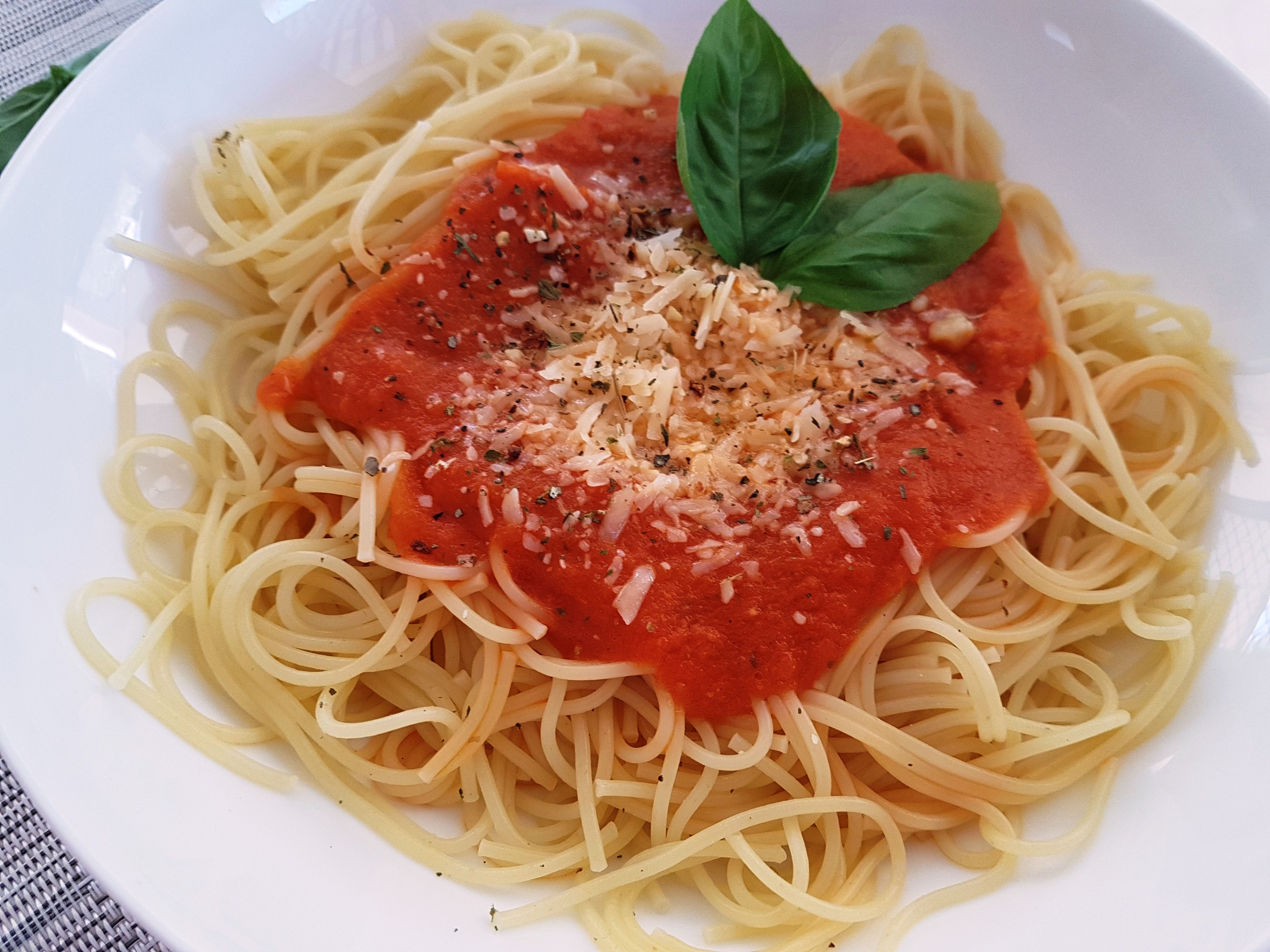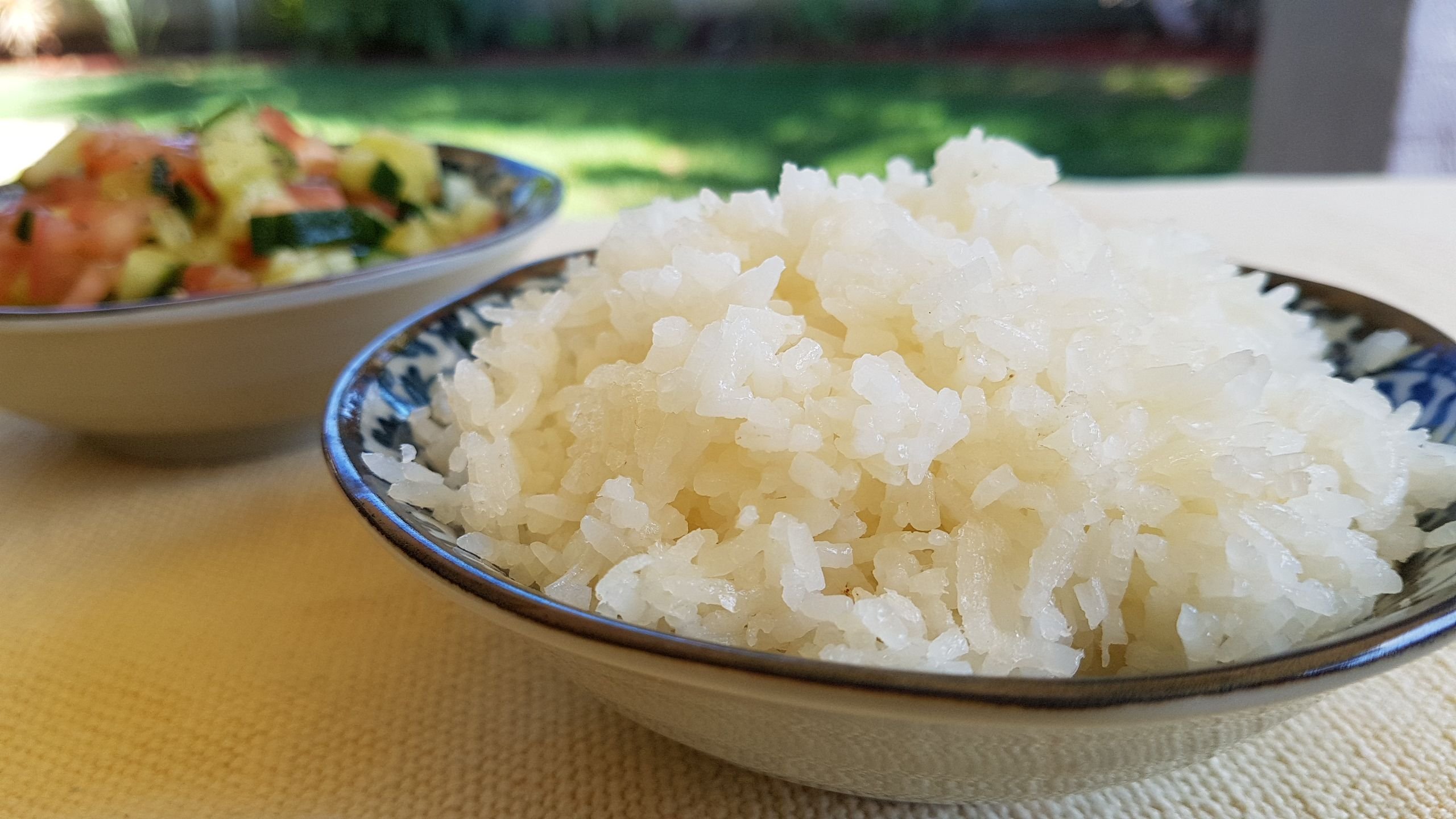 ---
-Red Rice with Sauteed Onions
-Sweet Peas in Tomato Sauce with fluffy white rice on the side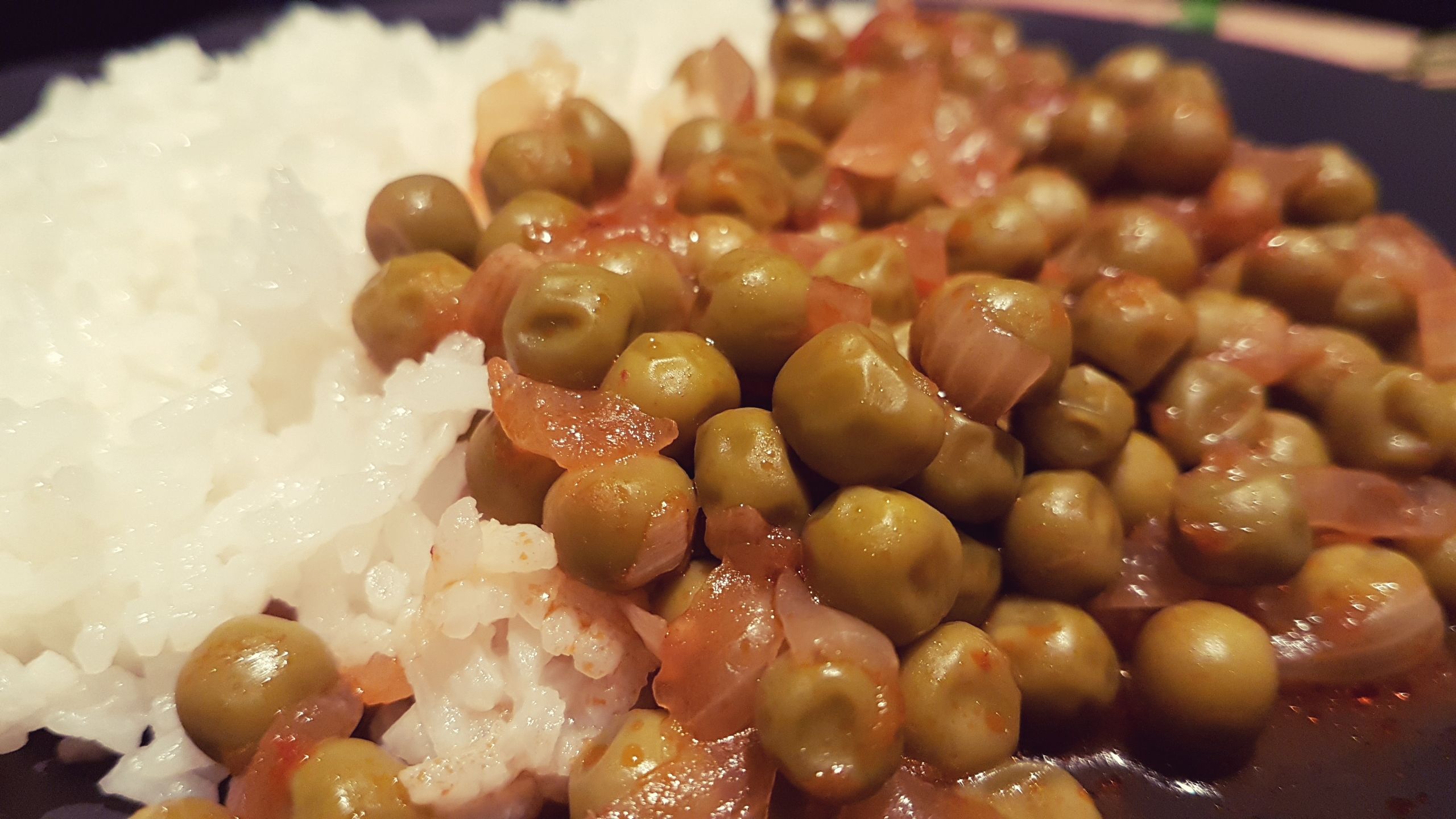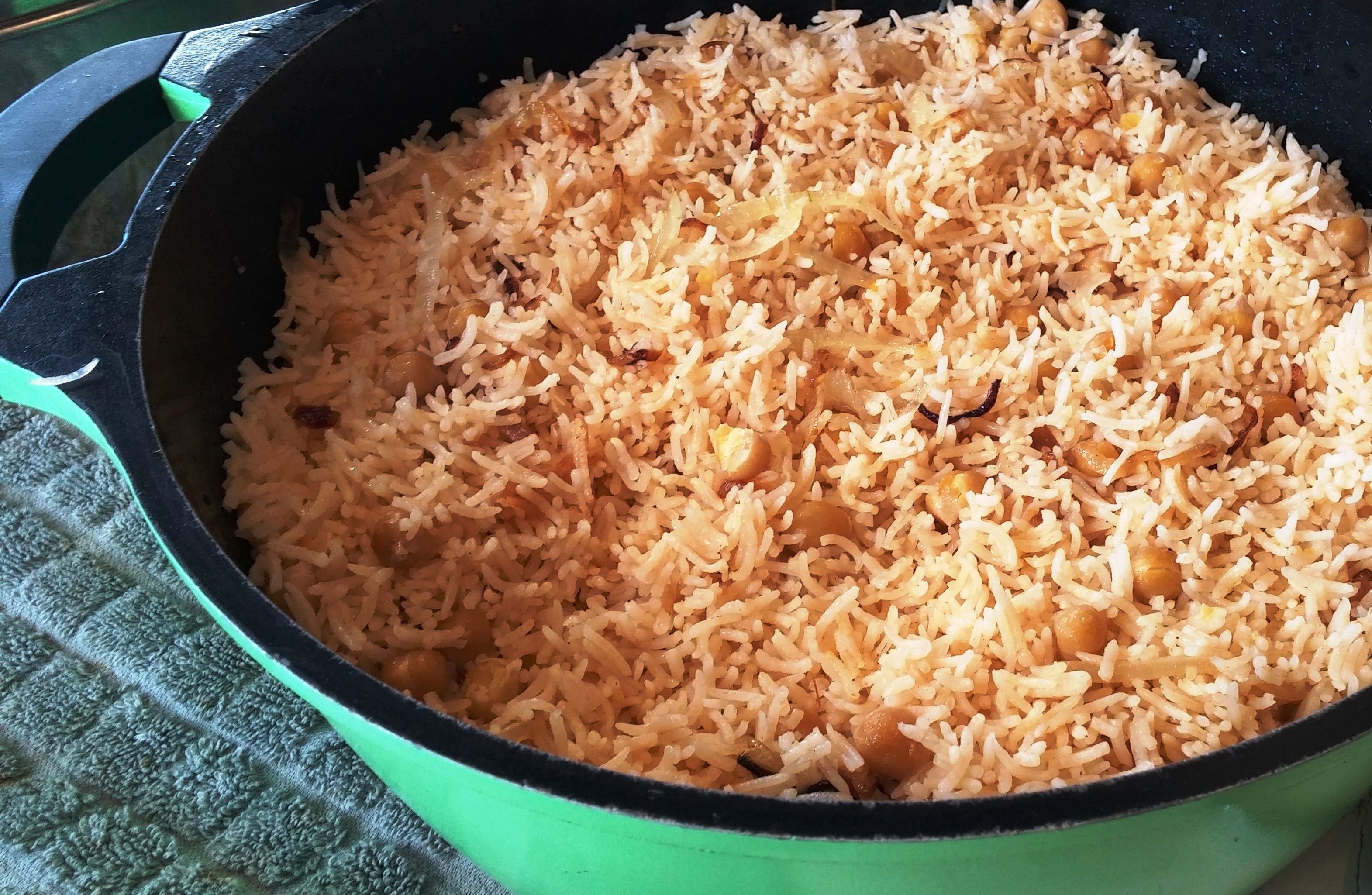 ---
-Roasted Cauliflour Bites
-5 Simple Salad Options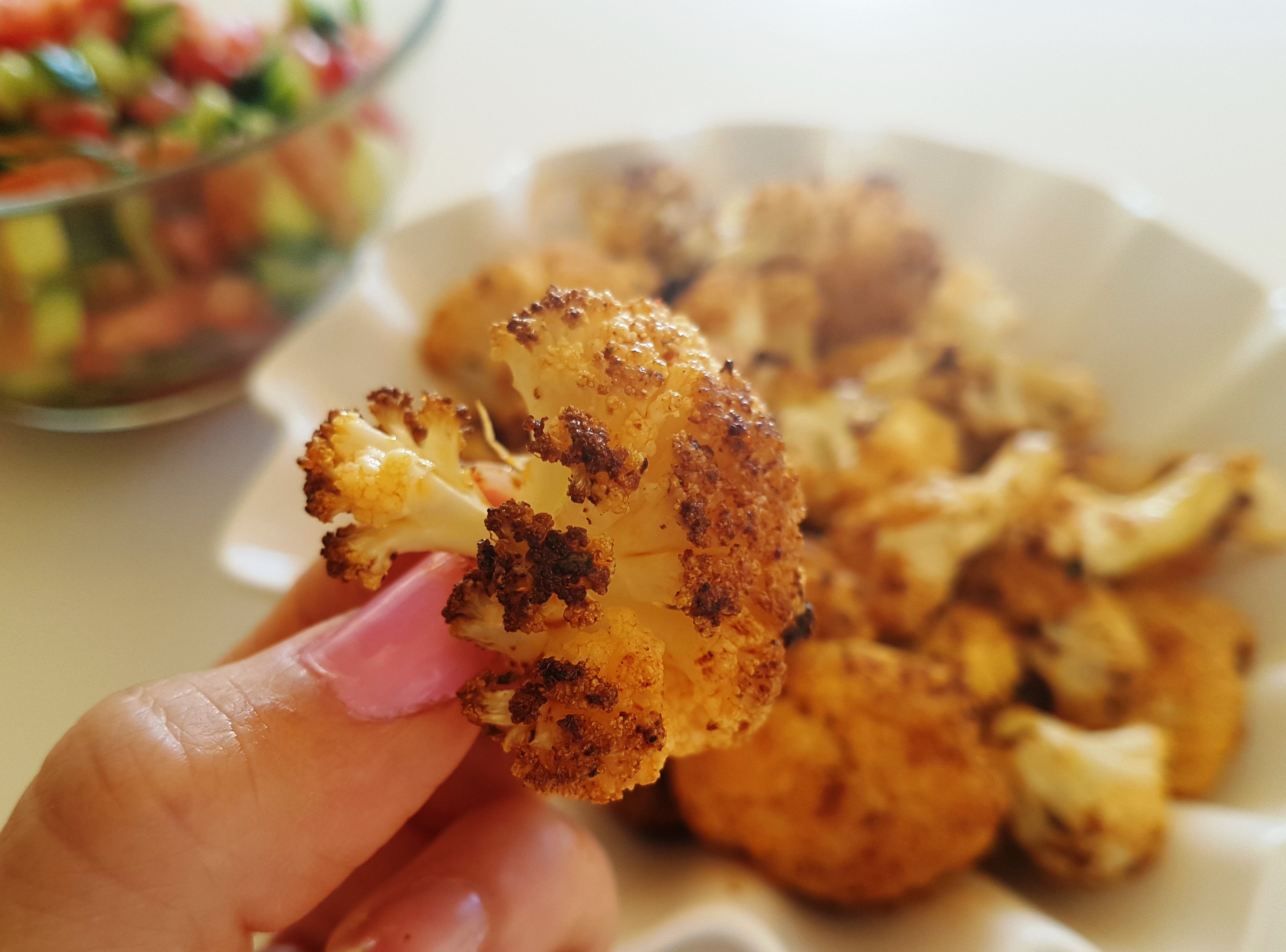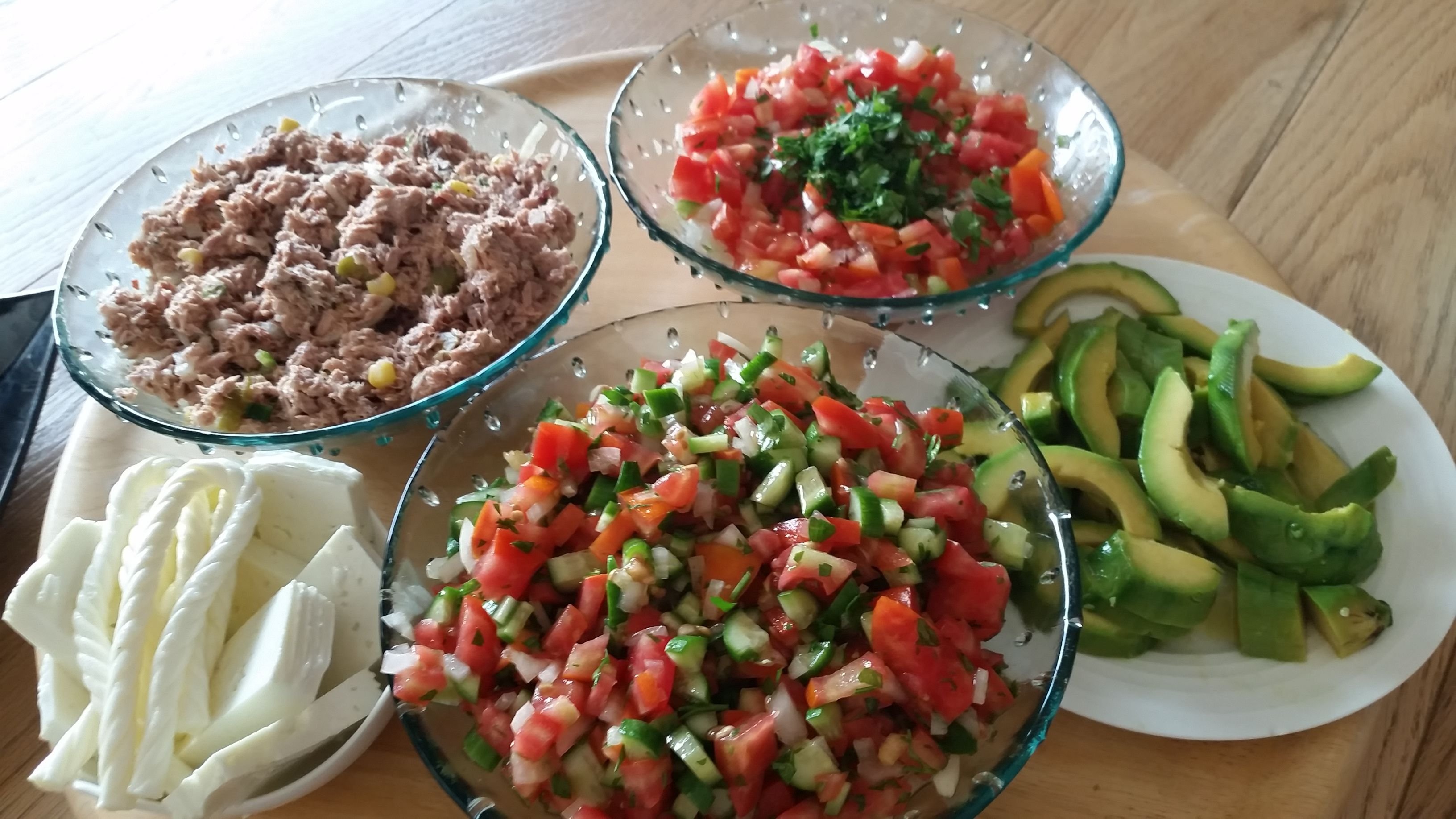 For more of my previous meal planners:
Meal Planner#1: Sweet-peas-in-tomato-sauce-with-white-rice-on-the-side
Meal Planner#2: Healthy Mediterranean Style Breakfast!
Meal Planner#3: Golden Crispy Chicken Schnitzel

More simple recipes to come! So stay tuned :)

-All pictures are mine and original, taken on my Galaxy S7 phone-


I love reading your thoughts and comments! Any feedback is always welcome ! So please keep 'em coming! :)





See you soon!

Have a great week!

Much Love ❤️