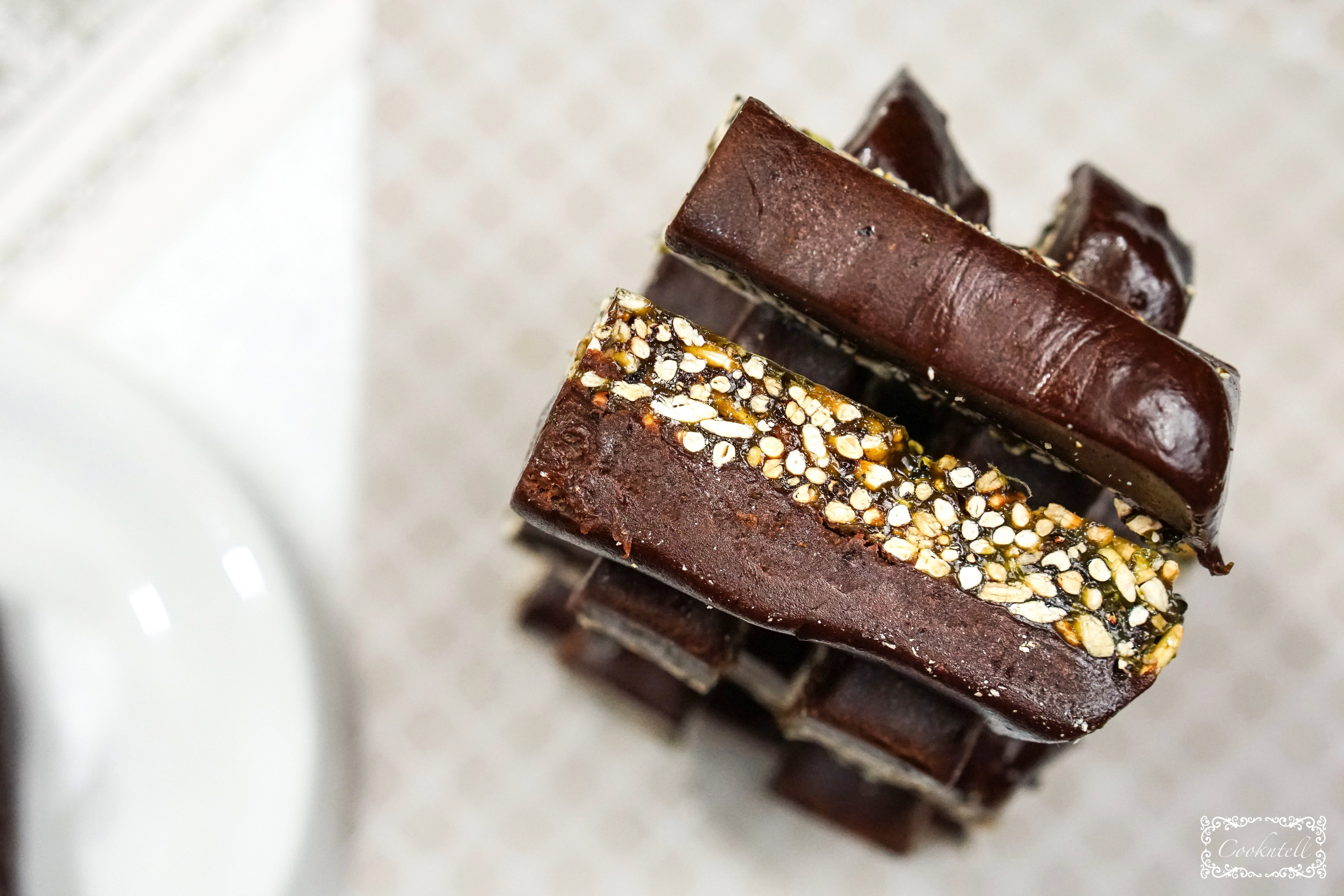 "Le goût sucré des bonbons calme mon âme."
Hello my Steemian friends! It's been a while since my last post and I hope you guys are all doin fine despite the market correction. Just waiting it out and looking forward to the next bull market.
Watch this VIDEO for a full recipe adventure!
Today I am making this sweet candy made of rice krispies with chococolate chips and marshmallow nougat. I'm not a big fan of sweet candies but I thought this might brighten someone else's day.
I haven't stumbled upon a kind of recipe like this and for this time I created something different and was kind of in my experimental state of mind.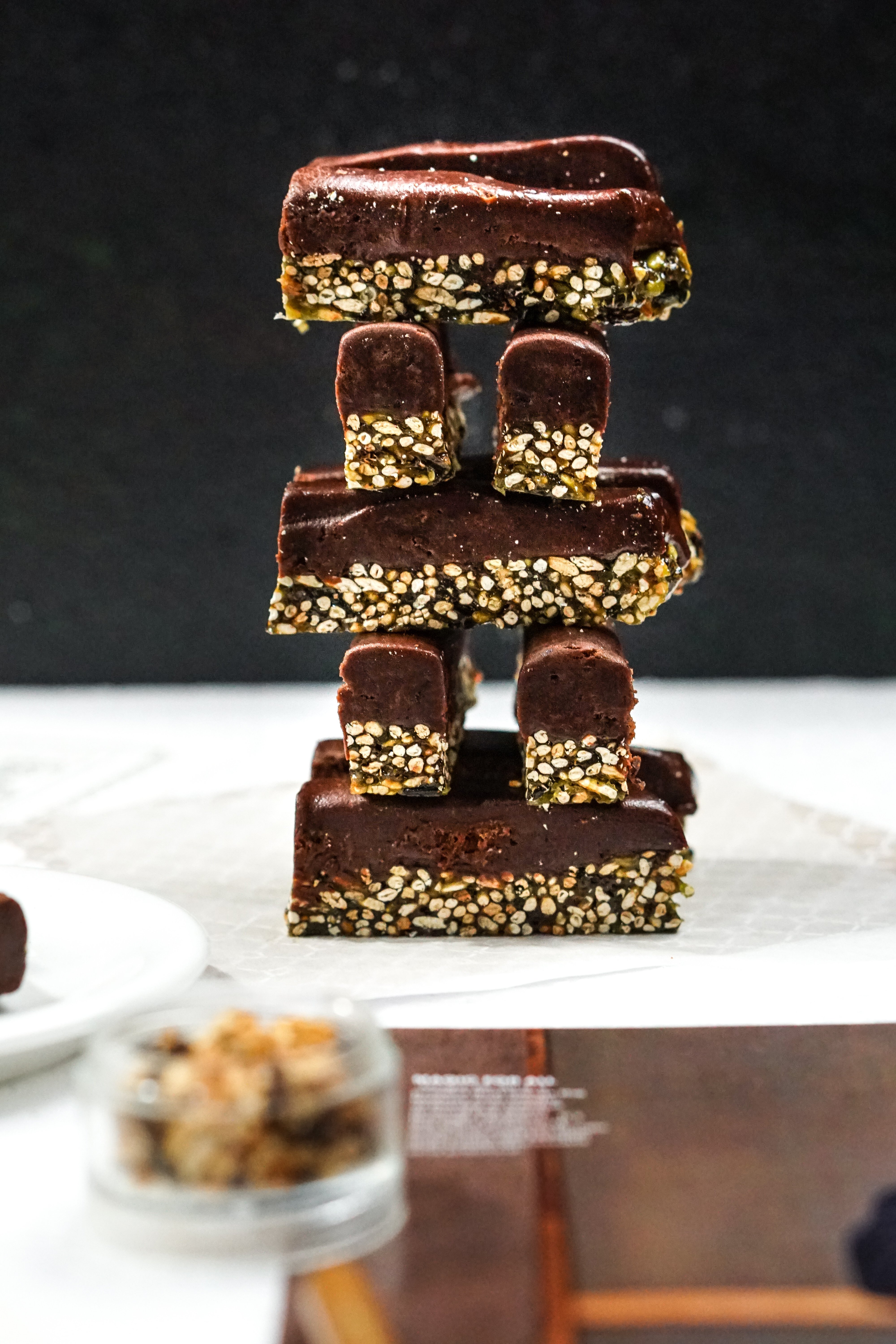 I have been bored these past few days. It was all about spending time watching movies at home and eating chips while hearing the market is changing its pace.
I thought I was all alone in this lazy mood in regards to market but seeing my groupmates all in the same state too was kind of comforting. Haha. I honestly felt bad I wasn't able to post something for straight 6 days. Oh my! What have I done? That was one of my worst moments on my steemit journey. Lol.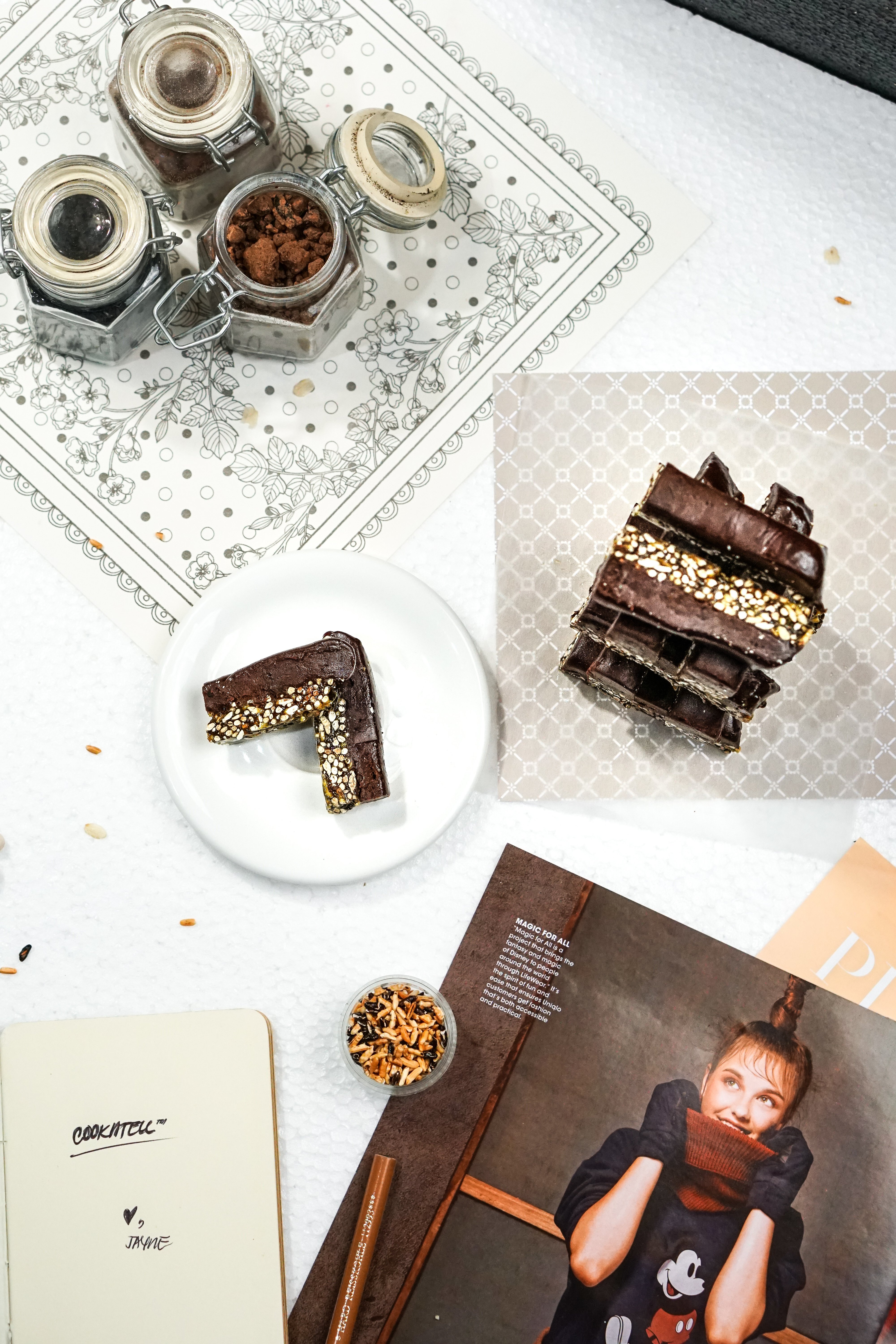 Anyways, I would like to share to you guys that this is my first time making this sweet treat. And I am pretty convinced that this is basically the result of me being down about the bearish market conditions now but I hope you guys like it.
So here we go.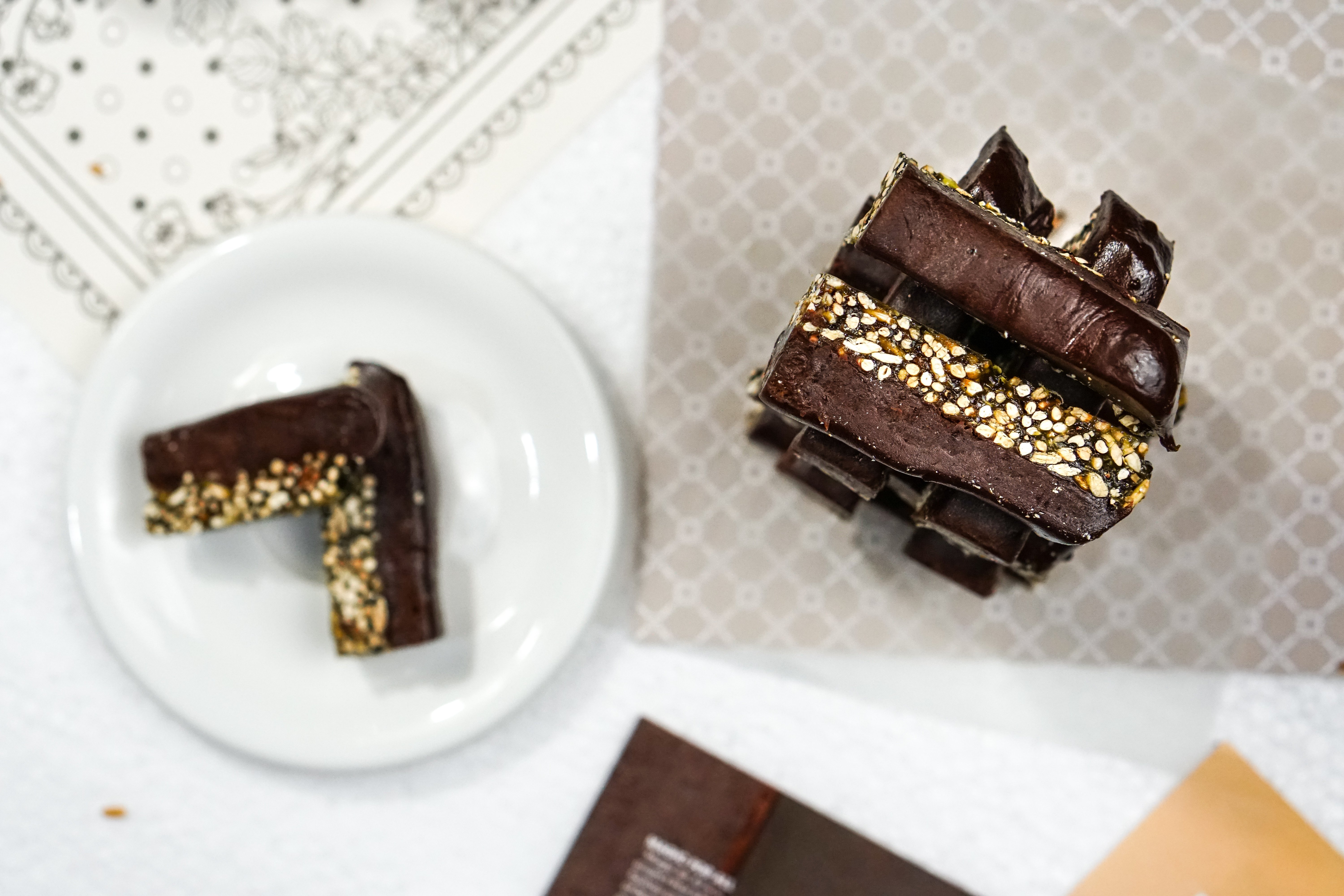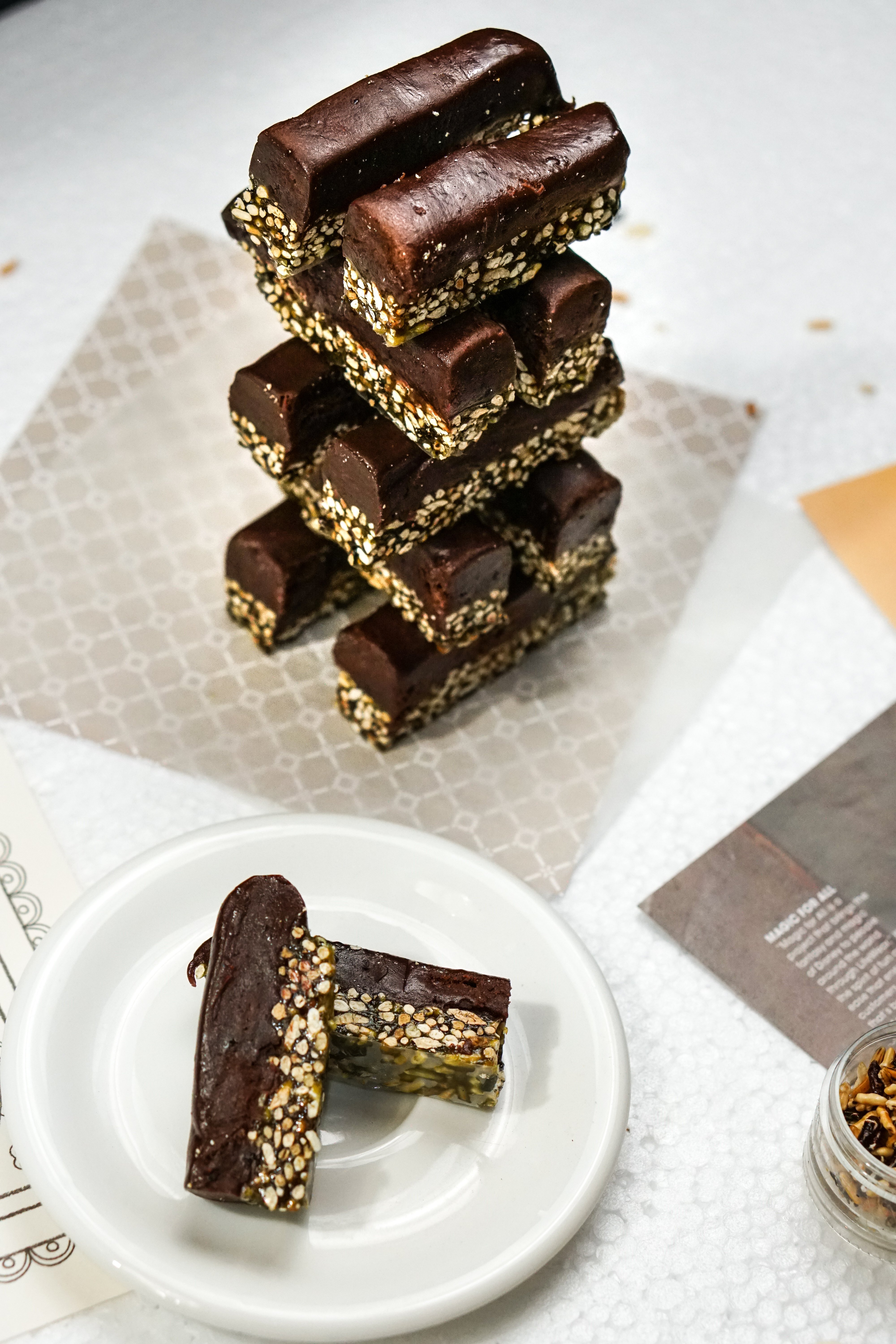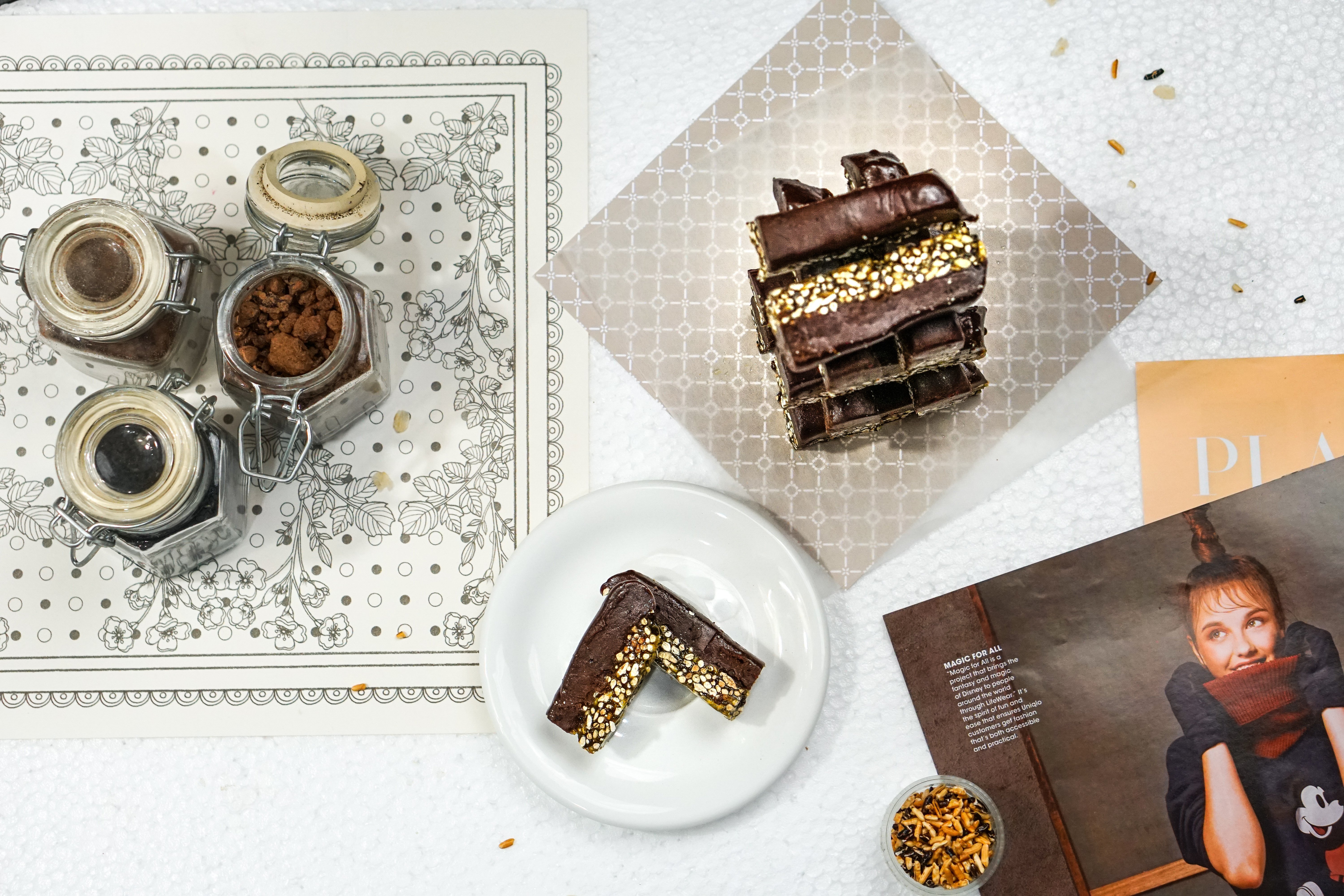 INGREDIENTS
1 cup white rice
1/2 cup brown rice
1 1/2 cup marshmallows
1 cup vegetable oil
1/2 cup unsalted butter
1 tsp vanilla extract
1 cup chocolate chips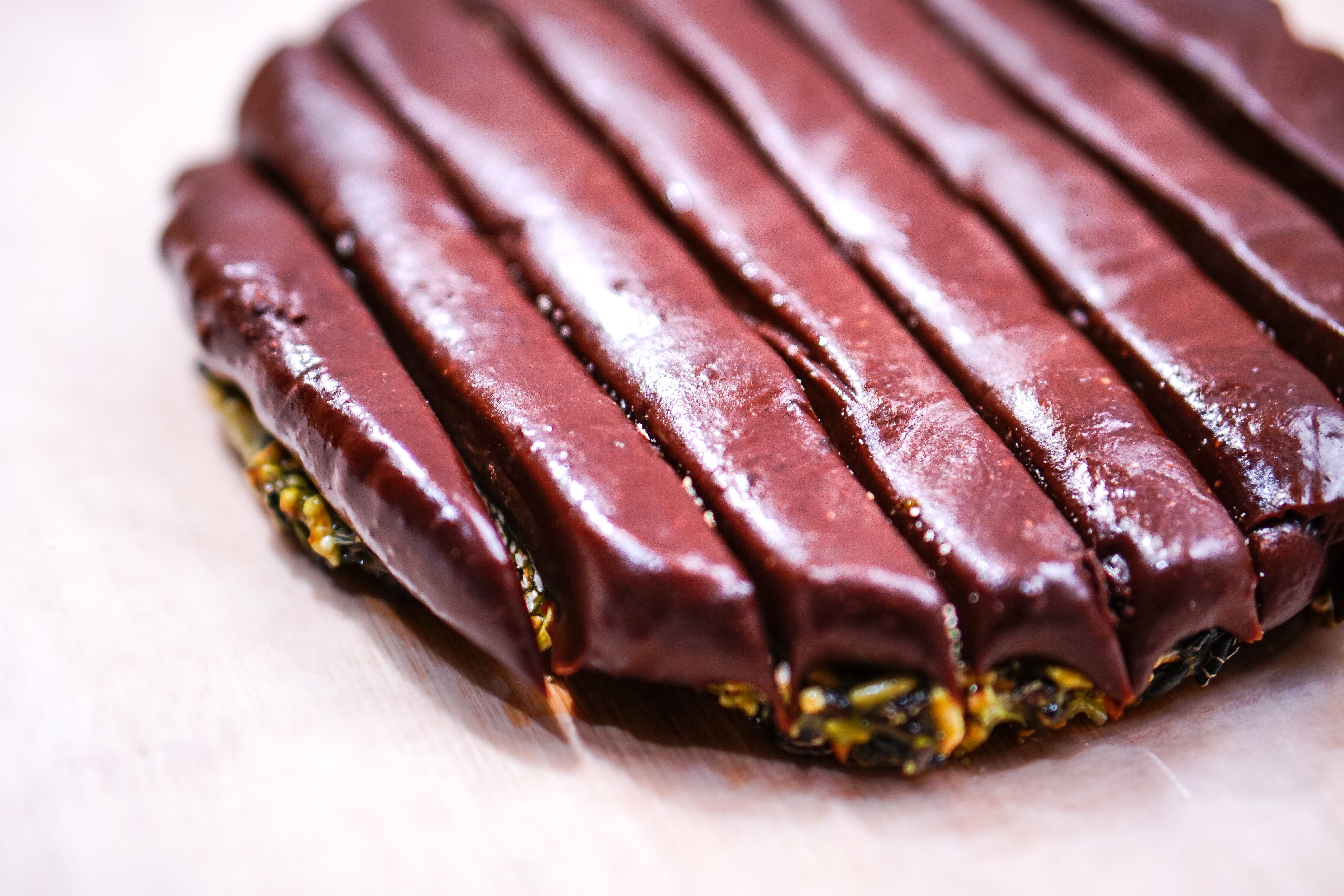 DIRECTIONS
In a medium heat, fry white rice and brown rice in a pan with vegetable oil making sure the oil is hot enough to make rice krispies.
Drain using a strainer and set aside.
In the same pan, add unsalted butter and let it melt. Add 1 cup of marshmallows. Once melted enough, add the rice krispies and mix using a spatula.
Remove from pan and flatten it out in a flat surface using a rolling pin. Set aside.
Using the same pan in a medium heat, add chocolate chips and vanilla extract. Let it melt and add remaining marshmallows. Mix altogether until it forms a goey and sticky texture.
Add on top of the flattened rice krispies and using a spoon, press down to flatten it out.
Cut into pieces and let it cool.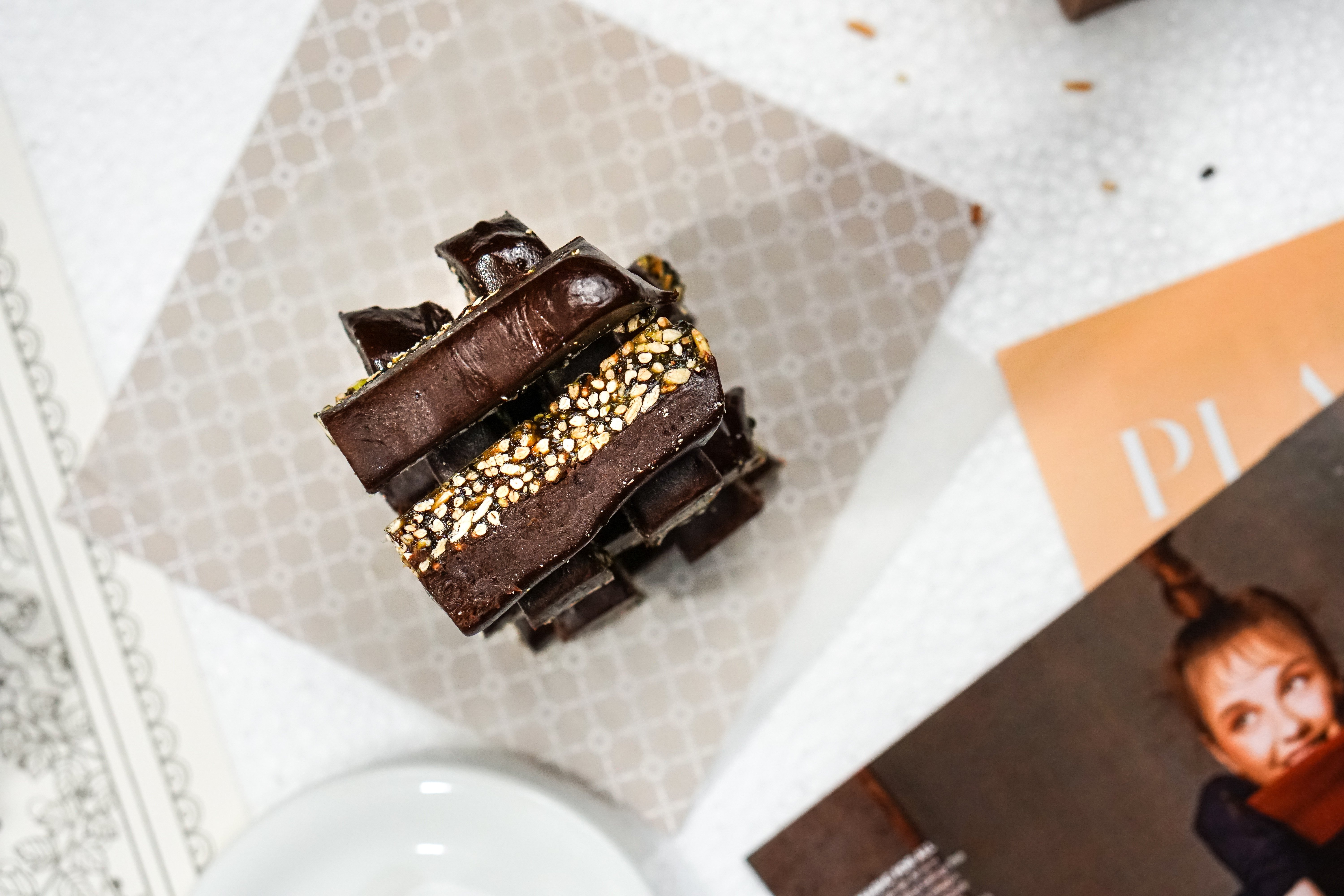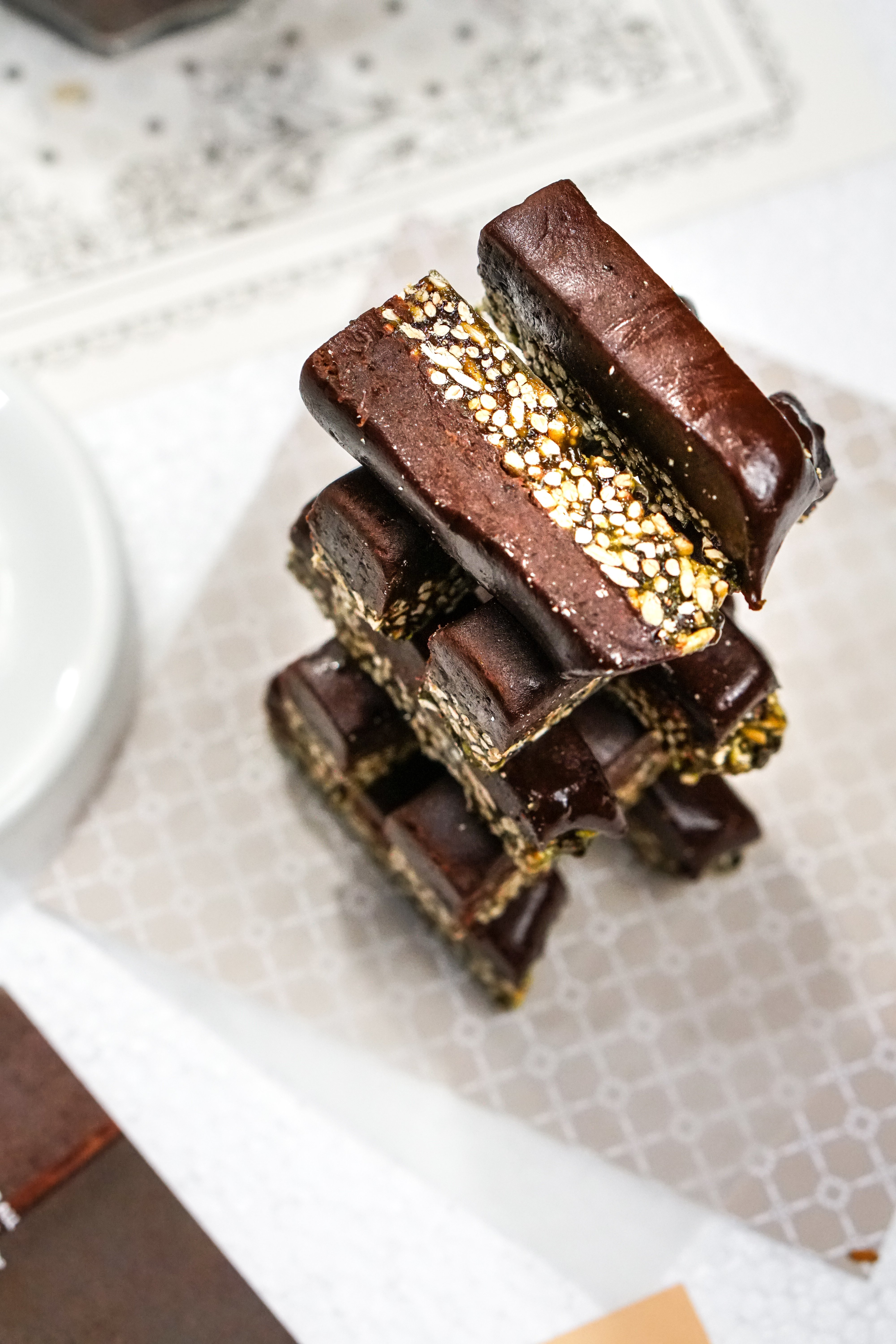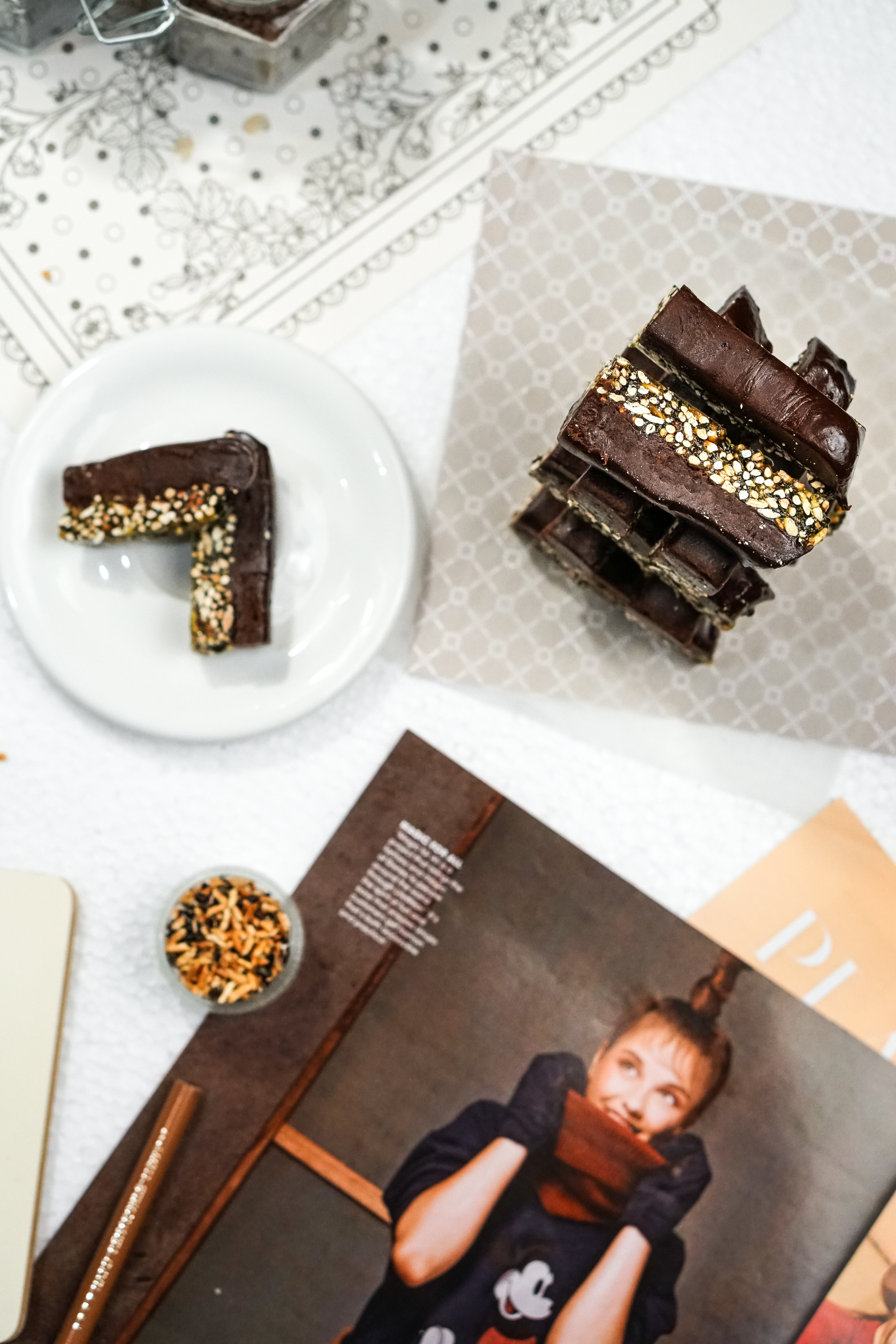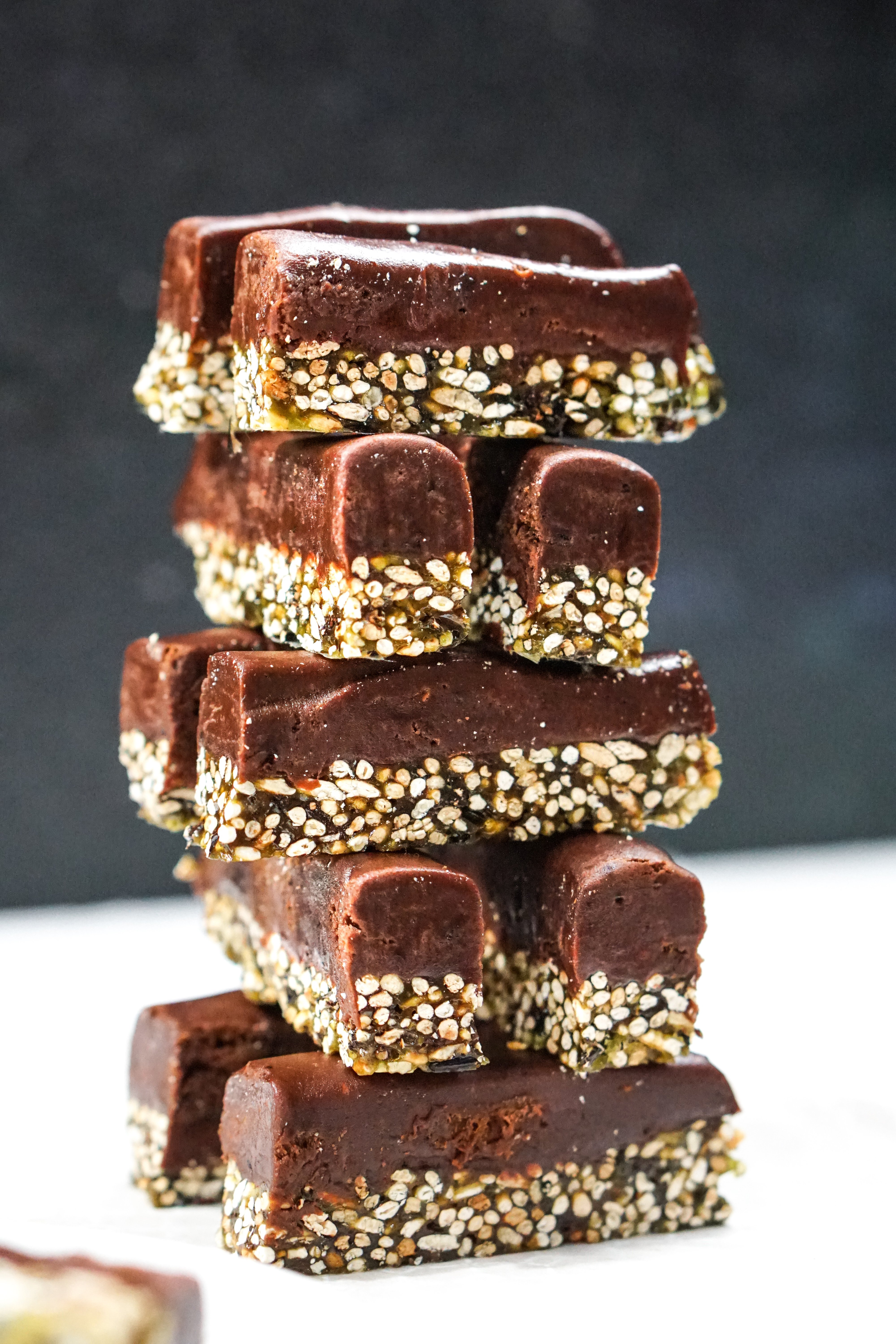 Thanks again for visiting my blog! If you've enjoyed and found this post valuable and if you would like to see more of my cookntell posts daily, then your upvote would be much appreciated!
:-)

See you on the next cookntell.

Love,
Jayne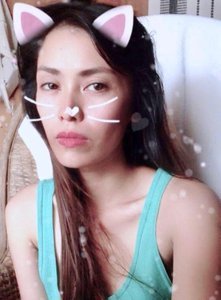 Mood when the market is bearish
LOL
For my daily Cookntell food photography follow at my social sites:
Steemit
Instagram
Pinterest
Facebook
Twitter
Youtube
My Featured Steemit Posts
You can view some of my Featured Contents here:
Curie AUTHOR SHOWCASE/Mozzarella Burst Garden Special Buckwheat Pizza
BUILDAWHALE CURATION DIGEST/Cookies & Cream Mousse
OCD NOMINATION OF THE DAY/"Be Awesome Dragonfruit Smoothie
THE DAILY SNEAK/The Ultimate Chocolate Avocado Tart
DAILY HIT PARADE FOR NEWCOMERS/The Famous Filipino-Style Chicken Adobo
DAILY TRUFFLE PICKS: THE TOP 10 TRUFFLES/Chocolate Chunk Cacao Wafers ICE CREAM with Almonds and Walnuts VIDEO
THE BEST FOOD POST/Dark Chocolate Vanilla Cookies
THE BEST FOOD POST BY "RED FISH"/Pomegranate Choco Millet Cookies/VIDEO
DAILY PAYOUT STATS REPORT/Vegan Chocolate Cake
Watch More of My Recipe VIDEOS!
I have to be honest with you guys. I don't really call it vain but I love watching my food videos. It feels like a meditation for me. It is basically the sound and art in the kitchen. The sound of the fork, the spoon, the knife, the cutting board, the water, the mixing, the squeezing, the blending and everything in it sounds like in a grand symphony: a kitchen live music. For me, it is just sooo soothing. It's the reason why I put audio on my videos so you guys can experience a different way to watch too. So I wanna share with you some of videos here:
Mango Coconut Bites "Quick & Easy"
Mango Icebox Cake "Mango Float"
"Mango Float" Creamy Icebox Cake
Vegan Almonds Avolato
Sakura Sweet Rolls
Baked Chicken Parmigiana
Dark Chocolate Vanilla Cookies
Pomegranate Choco Millet Cookies
Mozzarella Burst Garden Special Buckwheat Pizza
The Ultimate Chocolate Avocado Tart "Quick & Easy"
Vegan Chocolate Cake "Guilt Free"
The Famous Filipino Style Chicken Adobo
Chocolate Chunk Cacao Wafers Ice Cream with Almonds & Walnuts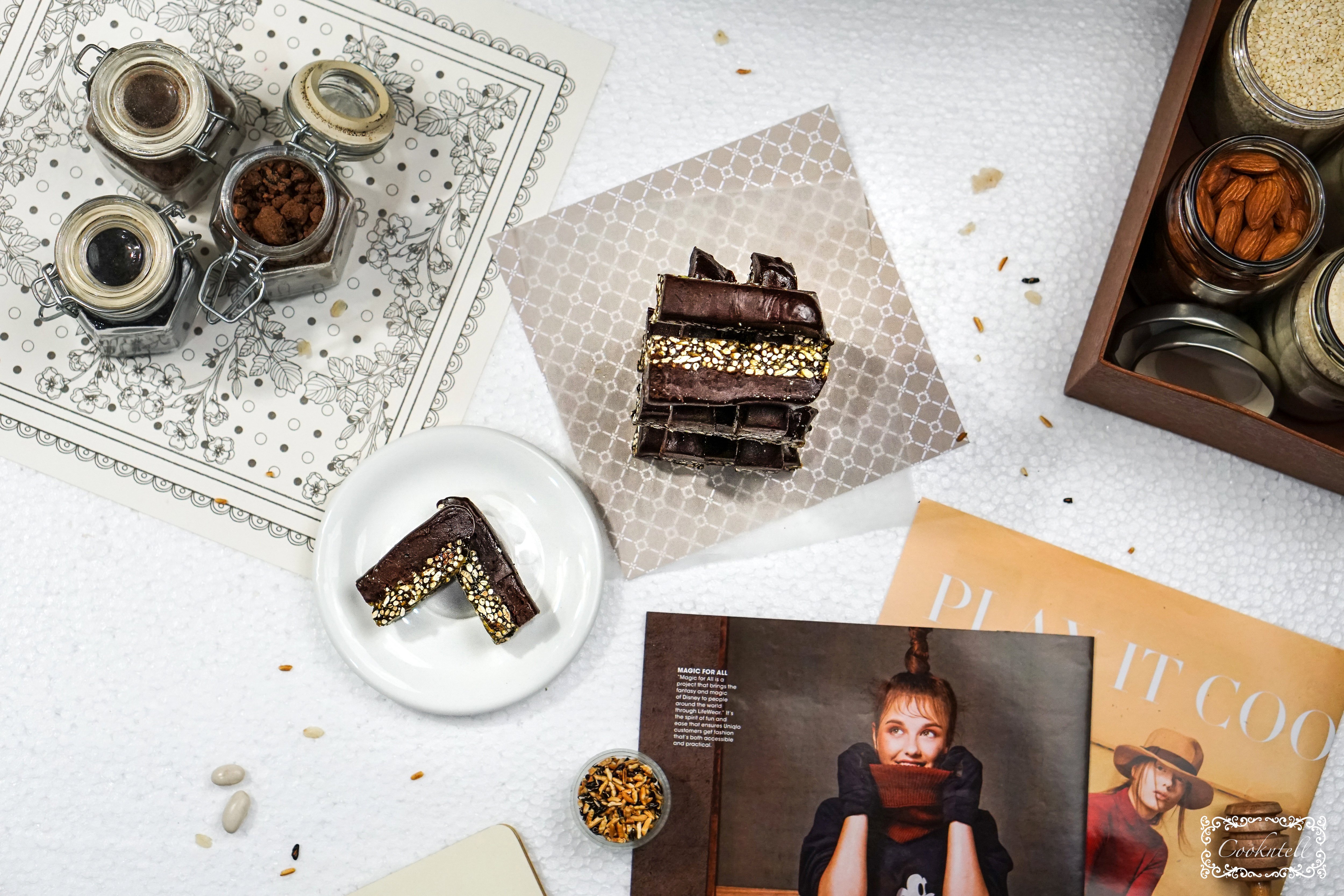 ©Cookntell Photography
All photo contents of cookntell are original photos created by ©Cookntell and cannot be copied or used without the permission of Jayne Alexander. @cookntell


Join us now @steemitbloggers