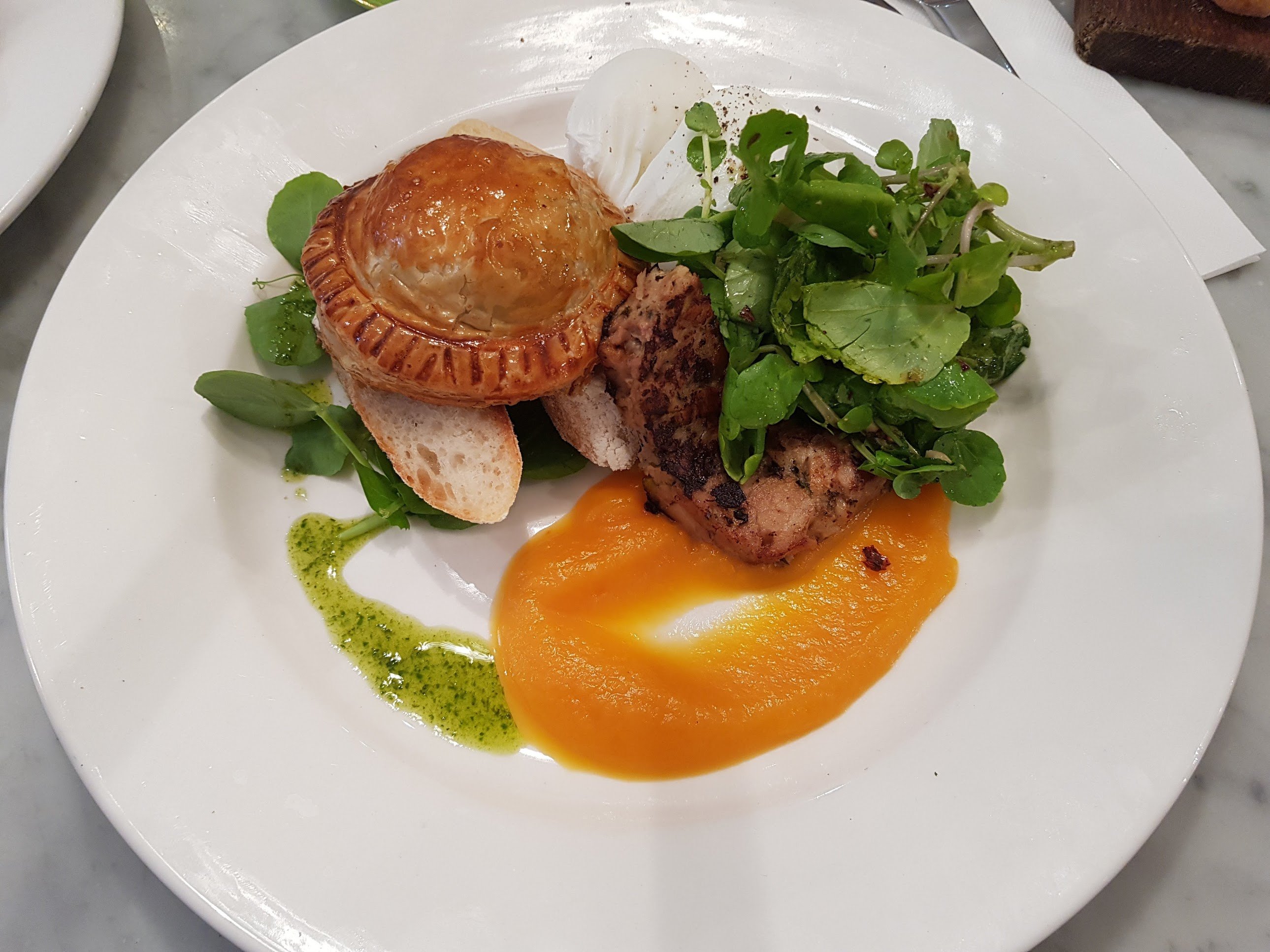 So somehow I ended up in Melbourne Australia amidst one of the most dreadful weeks throughout the continued downfall of the cryptocurrency market. I feel sort of fortunate that while everyone else with skin in the game was being tortured throughout the entire week, I managed to stay completely oblivious to what was going on and was able to let go of everything, relax, and enjoy the awesome food, weather, and people in Australia. For more than a year I have been obsessed with cryptocurrency, and it seemed like there wasn't a single day that passed by without me checking up on tradingview, and some of my favorite crypto channels in youtube. Seems like some time away from all the madness is just what I needed!
Like any other trip, my main objective is to enjoy quality food. This time I'm on a business trip with a pretty hectic schedule, so I'm a little more restricted in a sense that I have to plan my food around work. But seems as though there is good food everywhere in Melbourne, so I'm not as concerned.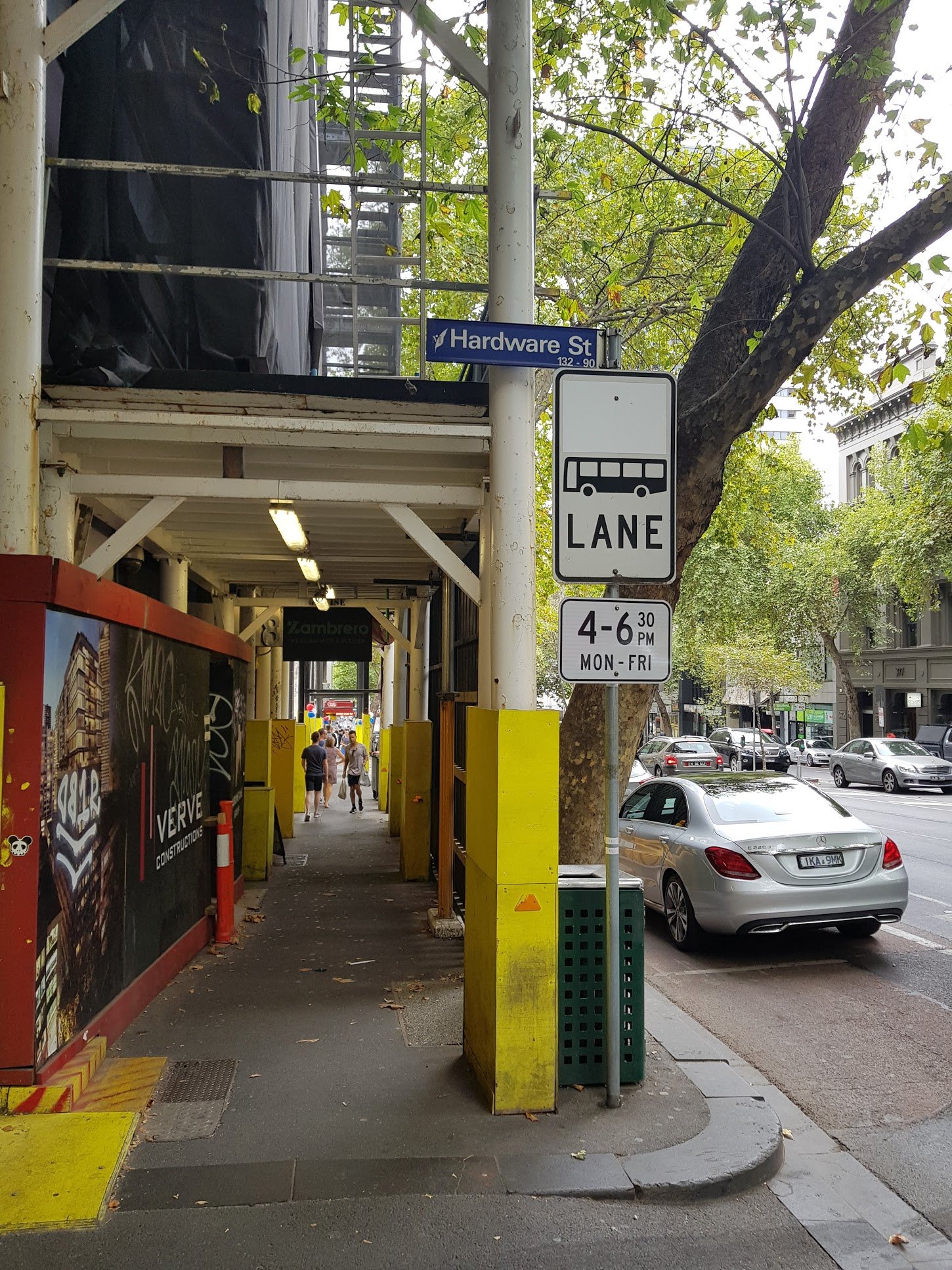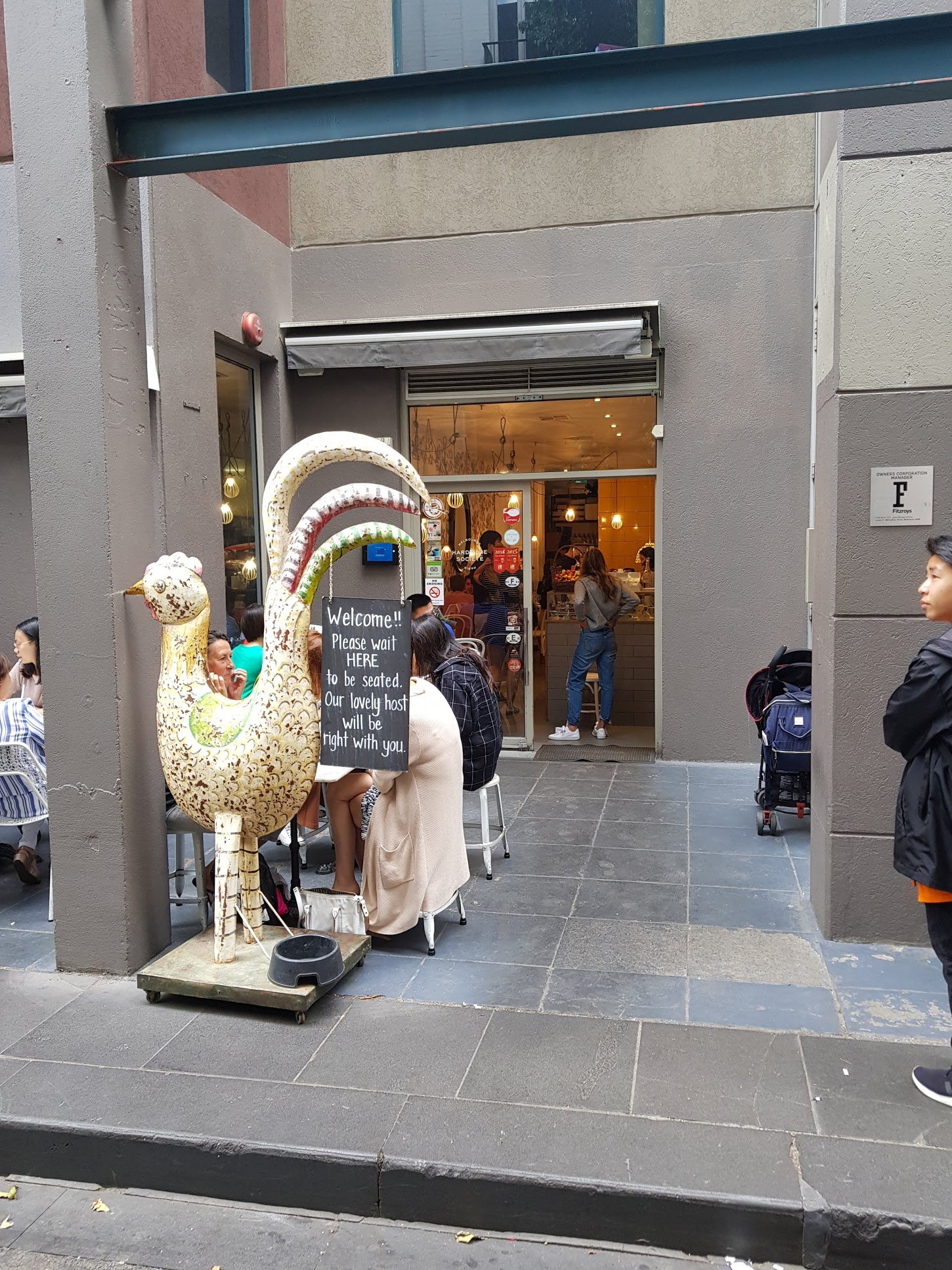 I landed in Melbourne saturday morning, and I immediately looked for a place to get brunch. After a quick search, I found a cool place called Hardware Societe, a small brunch place tucked away in a backalley filled with tourists waiting in line for a table. The place seemed to be pretty well known and have already established as one of the hot places in Melbourne. As expected, when we arrived there was a huge line. But oh well, I had already waited for 13 hrs(I don't eat in flights) so another 30 mins wait was no problem.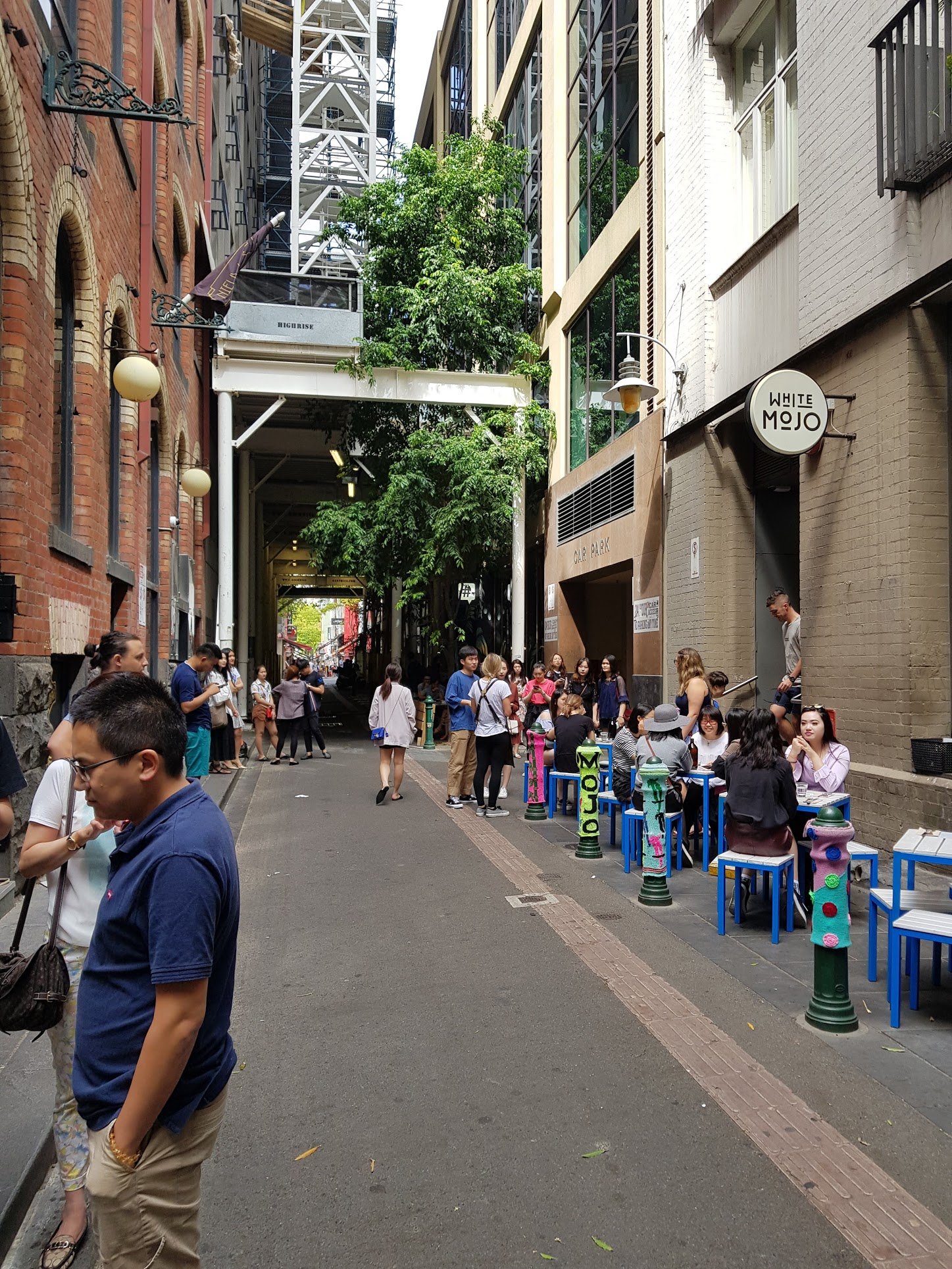 There were also couple other brunch places in the street.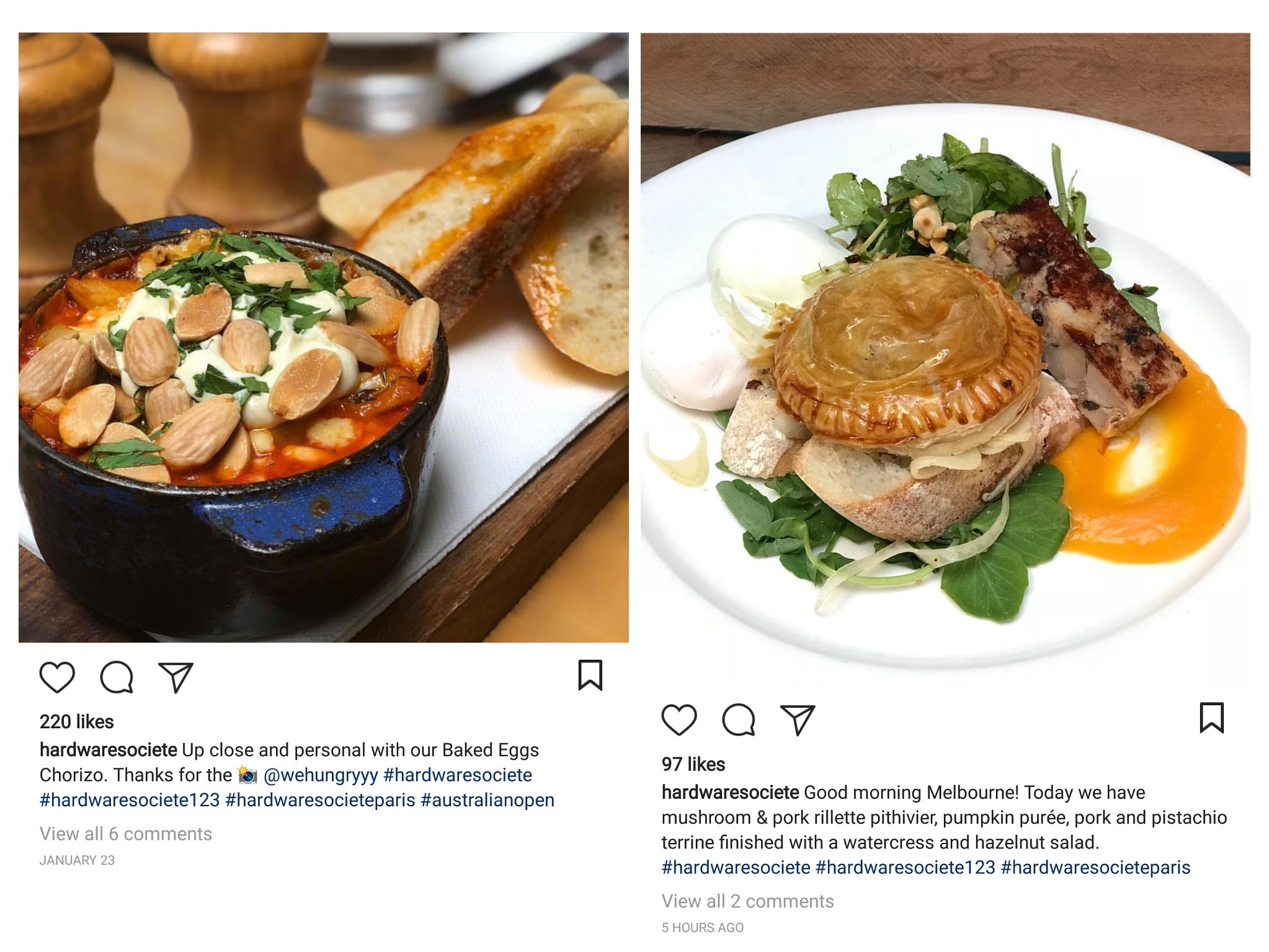 We finally got seated after a 25 min wait. While I was struggling at first with the menu to figure out their best offerings, the waitress quietly approached and suggested their special for the day. When I asked what it was, she told me to check up online. They apparently post the daily specials online with photos. I found this such a better way, because often times it's really hard to picture a dish you are being explained to when it is as sophisticated as below.
Mushroom & pork rillette pithivier, pumpkin puree, pork and pistachio terrine finished with a watercress and hazelnut salad.
Hahaha. A simple photo of the dish will do the job much faster! Anyways I liked what I saw, and immediately ordered it. My colleagues ordered the Baked Eggs Chorizo, and Pork Belly & Fried Eggs respectively.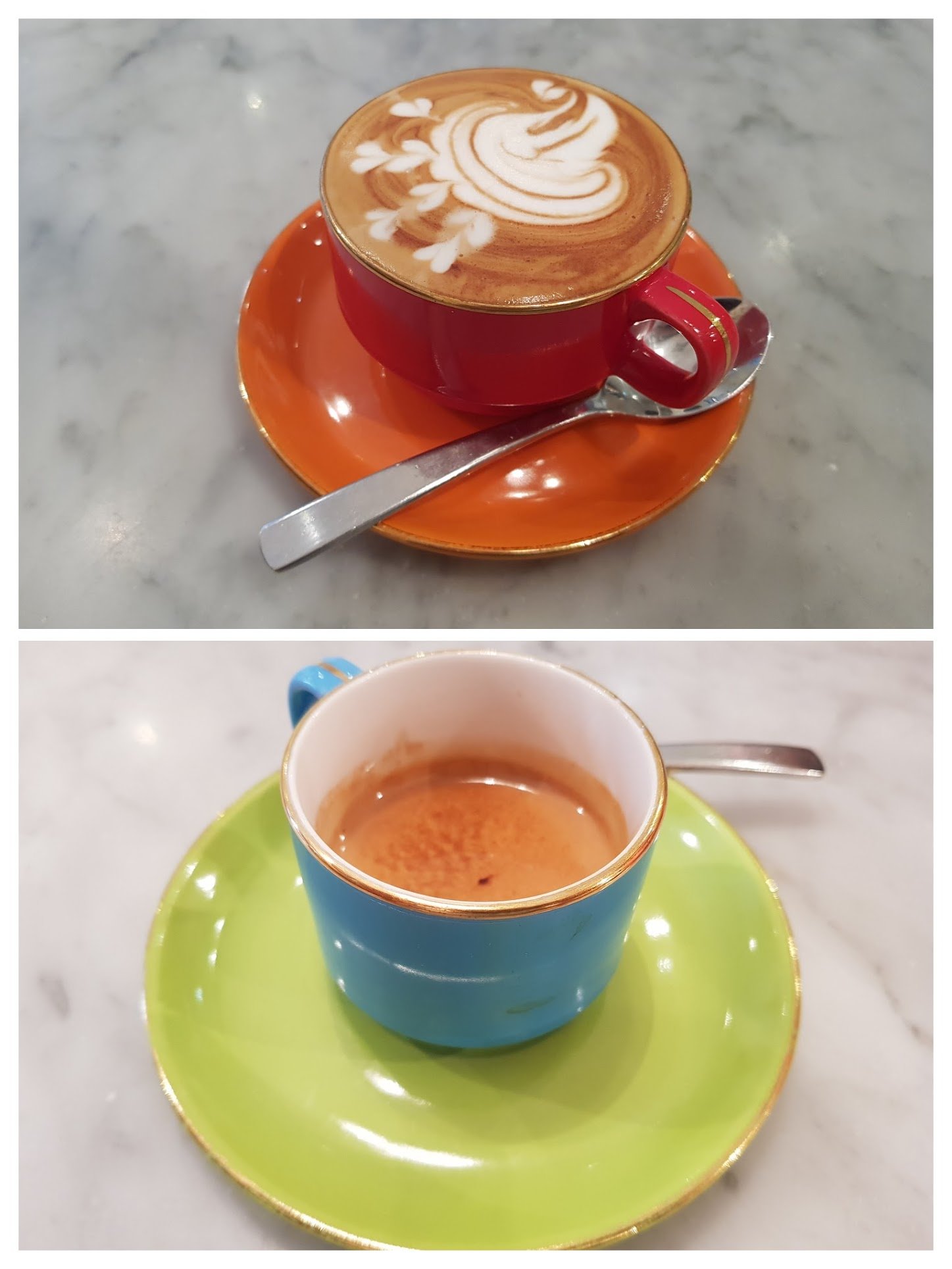 Also can't miss coffee right? Supposedly Melbourne has really great coffee!
Dish of the Day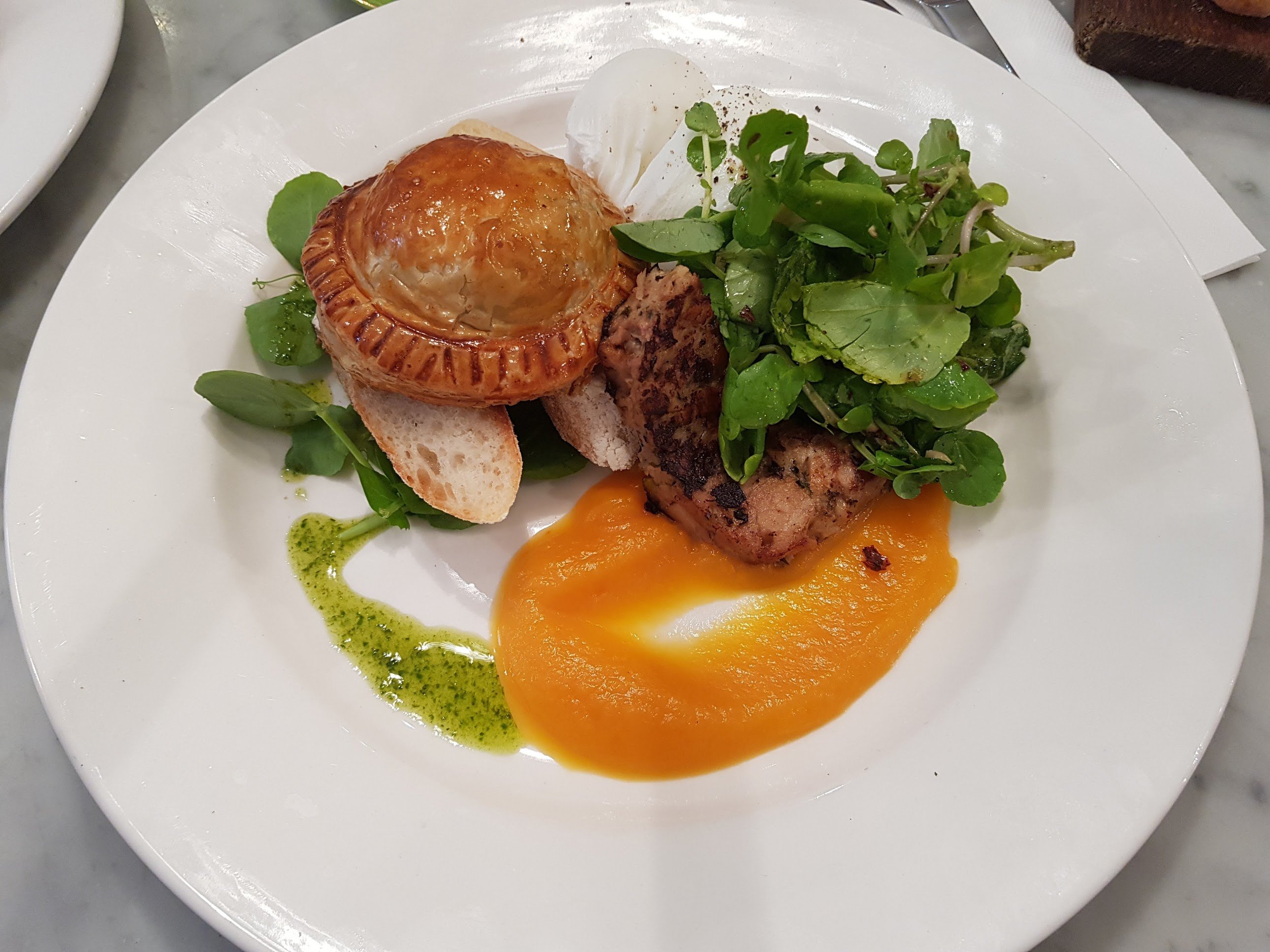 The highlight was definitely the pithivier and pork & pistachio terrine. They were moderately seasoned and not too salty. Both the terrine and pithivier were well balanced with other ingredients so the meatiness wasn't too overpowering. I felt like the pumpkin puree was sort of just there for color, and didn't really go well with the terrine. However the eggs were poached perfectly and the salad was delightful. Overall YUM!!!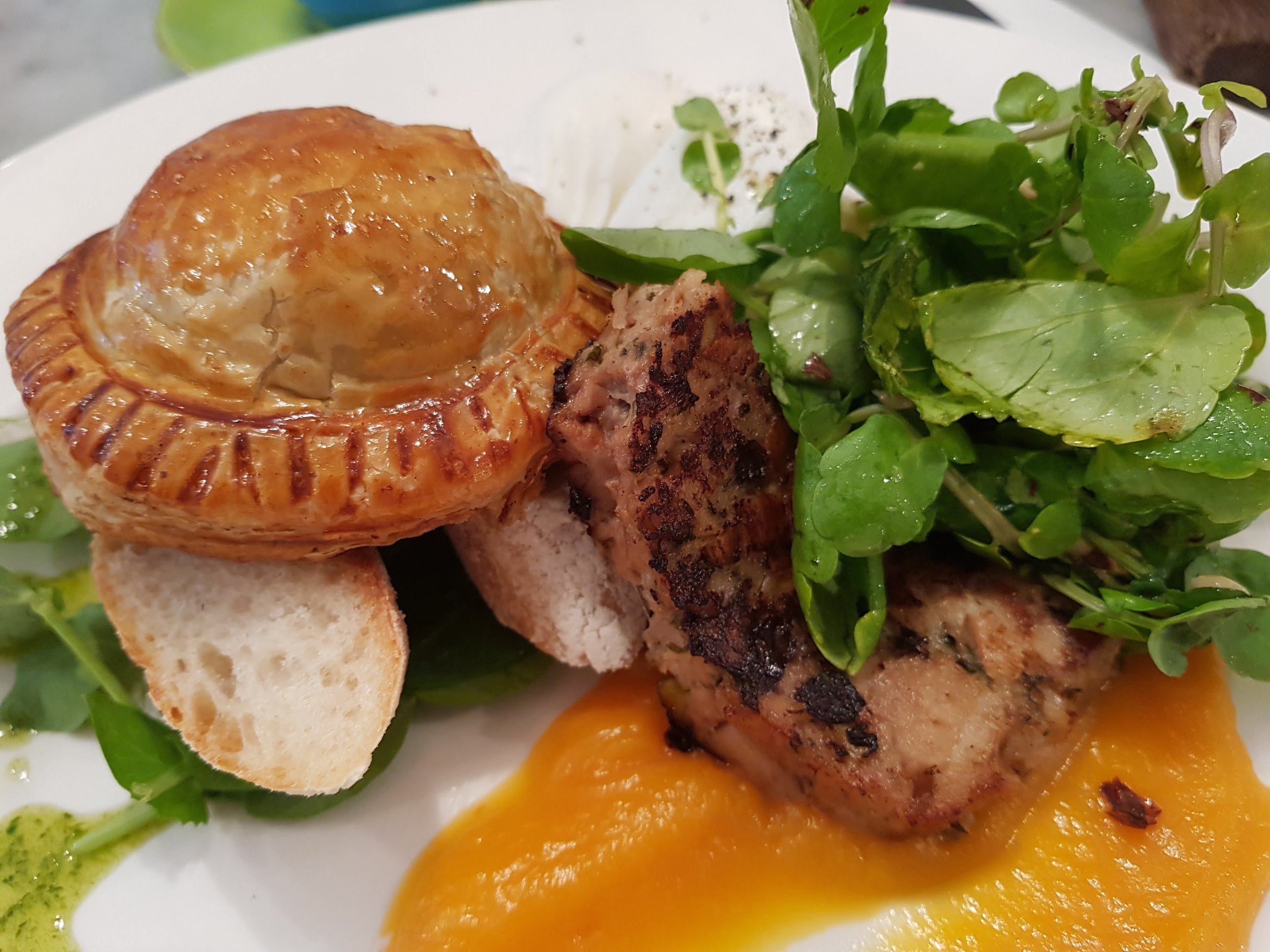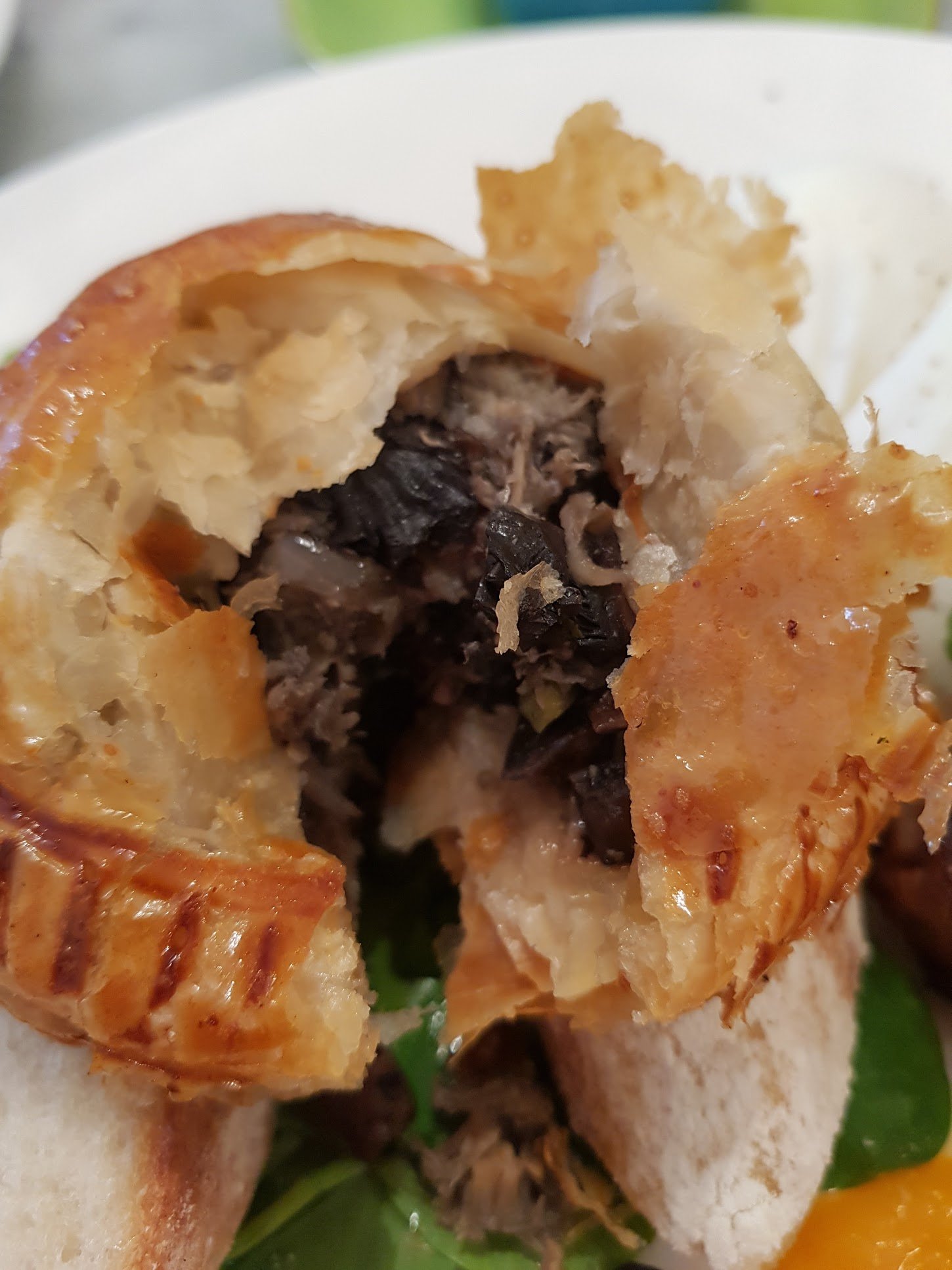 Pork Belly & Fried Eggs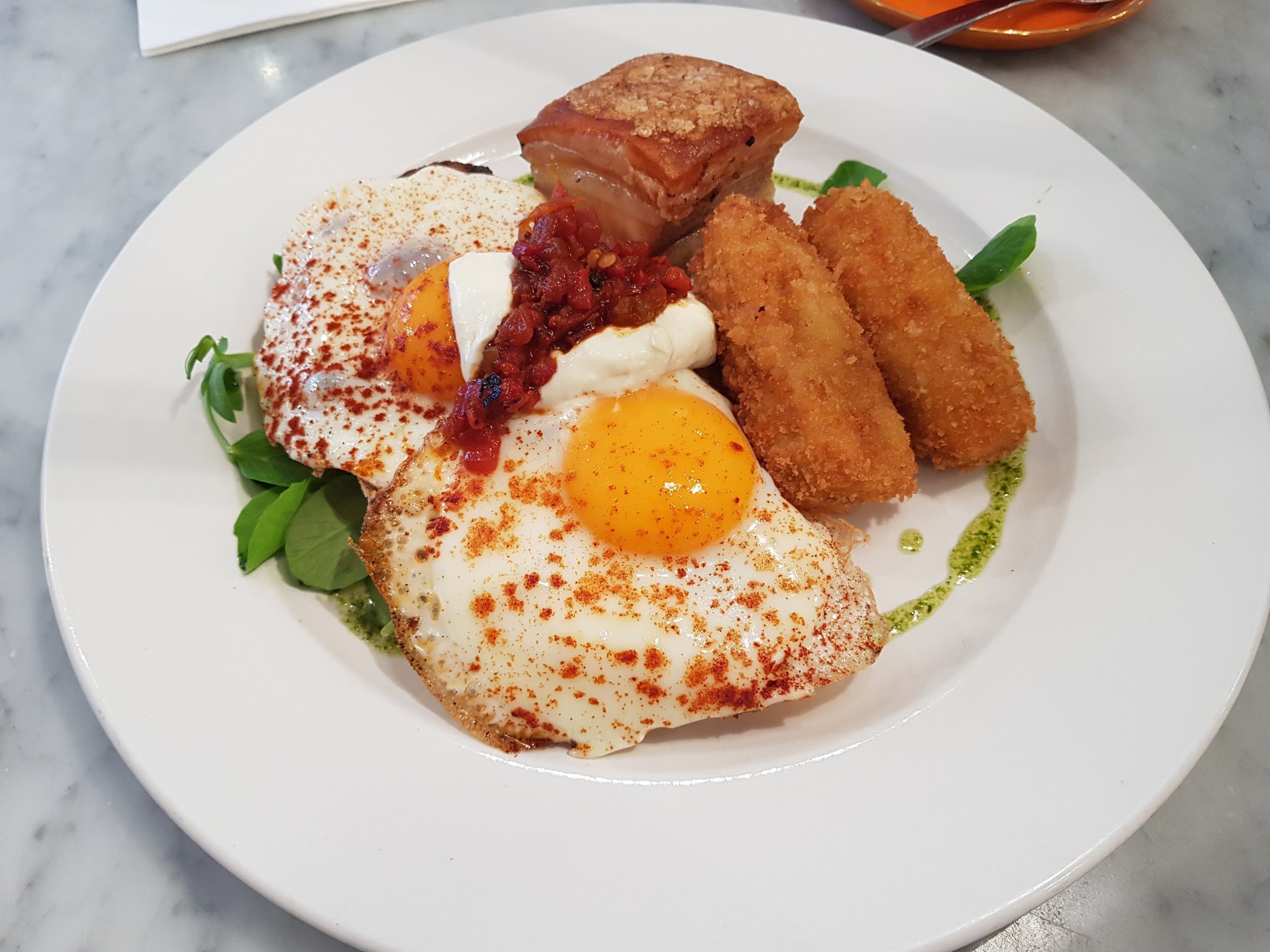 Baked Eggs Chorizo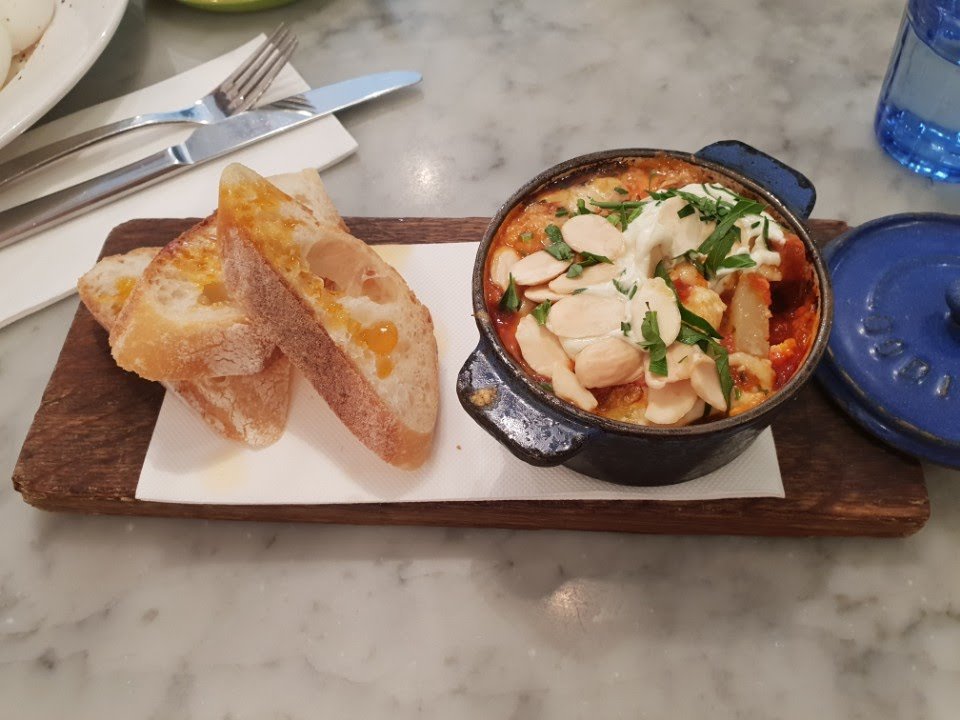 I also got a little taste for the other two dishes my colleagues were eating and they were both very delicious! Off to a good start I would say. Although little more touristy than I thought, it was still a good place with a nice Melbourne vibe to fill our stomache with delicious food!!! Having high hopes for the remainder of the trip!