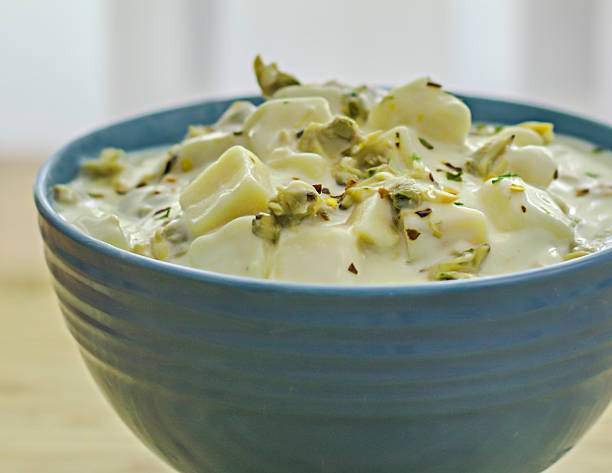 About Clam chowder.
The new England clam chowder is way easier than anyone can imagine.
Is the ultimate comfort food with tender clams, creamy potatoes,smoky and salty bacon.
This clam chowder recipe has rich flavor for the perfect bowl of comfort.
Ingredients
-36.5oz. cans of chopped clams in clam juice.
-18oz. Bottle of clam juice.
-6 thick center-cut bacon strips (chopped).
-1 tsp of butter.
-2 stalks celery (timely chopped).
-1 large onion.
-11/4 pounds 31/2 cup russet potatoes peeled and diced into 1/4-1/2 cubes.
-3-5 garlic cloves (minced).
-1/4 tsp red pepper flakes.
-1/3 cup of flavor.
-2 cups low sodium chicken broth.
-2 tsp chicken bouillon.
-2 bay leaves.
-1/2 tsp. each dried parsley (dried oregano, salt).
-1/4 tsp. dried thyme (pepper).
-1 cup heavy cream.
Garnishes (optional)
-Oyster crackers.
-Fresh parsley.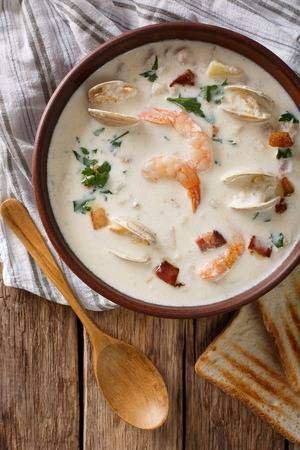 Method of preparing clam chowder.
Drain clam juice from cans into a measuring cup.
Add enough bottled clam juice to equal 21/2 cups.
You must not need additional salt depending on how salty your clams and bacon are.
For a thinner or less chunky soup, stir in additional heavy cream or chicken broth.
It can be served with reserved bacon and oyster crackers and fresh parsley if desired.
There goes your delicious American clams chowder, as simple as A, B, C.
Enjoy...
don't forget to upvote please.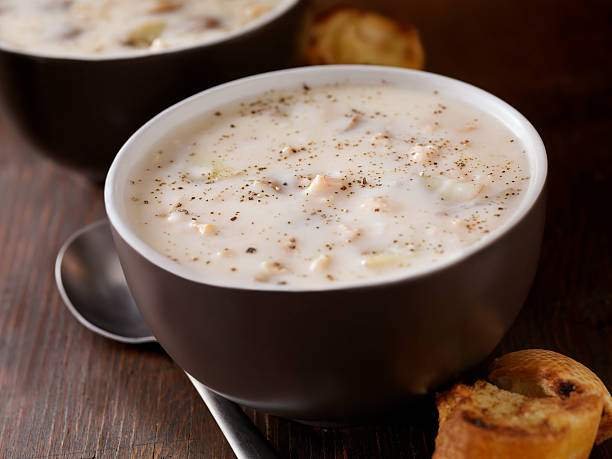 Posted using Partiko Android