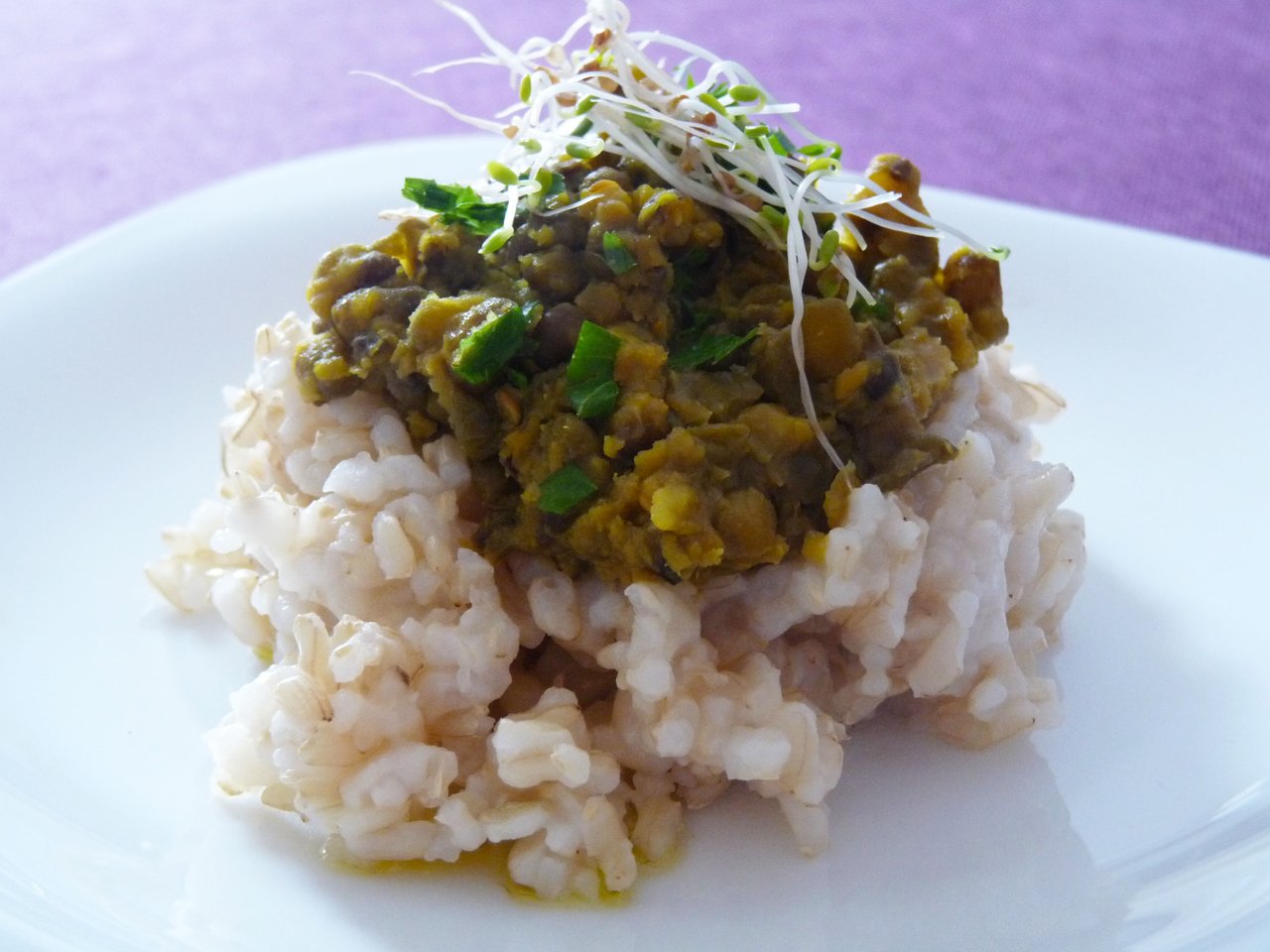 Over the years I somehow managed to turn myself from a huge fan of fast food and crappy food and eating mainly out to relatively healthy eating person, preferring homemade and simple mainly vegan food. I even had a period when I was addicted to mcdonalds and nothing else seemed tasty to me. That was more than 10 years ago though and now my taste receptors apparently work very differently, my health condition is very different too and I prefer to eat food prepared by me, which means I cook a lot and I love to do it. I decided to share one of my last meals with you - a great dish for lunch/dinner if you're a fan of Indian food - Mung Daal. It is a very popular and if you googled it there are plenty of recipes with small differences but overall it is very simple, healthy and requires minimal effort to prepare, still it takes some time. It is a dish from boiled mung beans with spices like ginger, turmeric, cumin, paprika and coriander served with boiled rice. My favorite way to consume it is with salad and vegan "parmesan", prepared from chopped cashew nuts, nutritional yeast, salt and a little turmeric. I make it often and add it to many dishes like pasta or salads, it goes pretty much with everything and it makes mung daal a lot more delicious.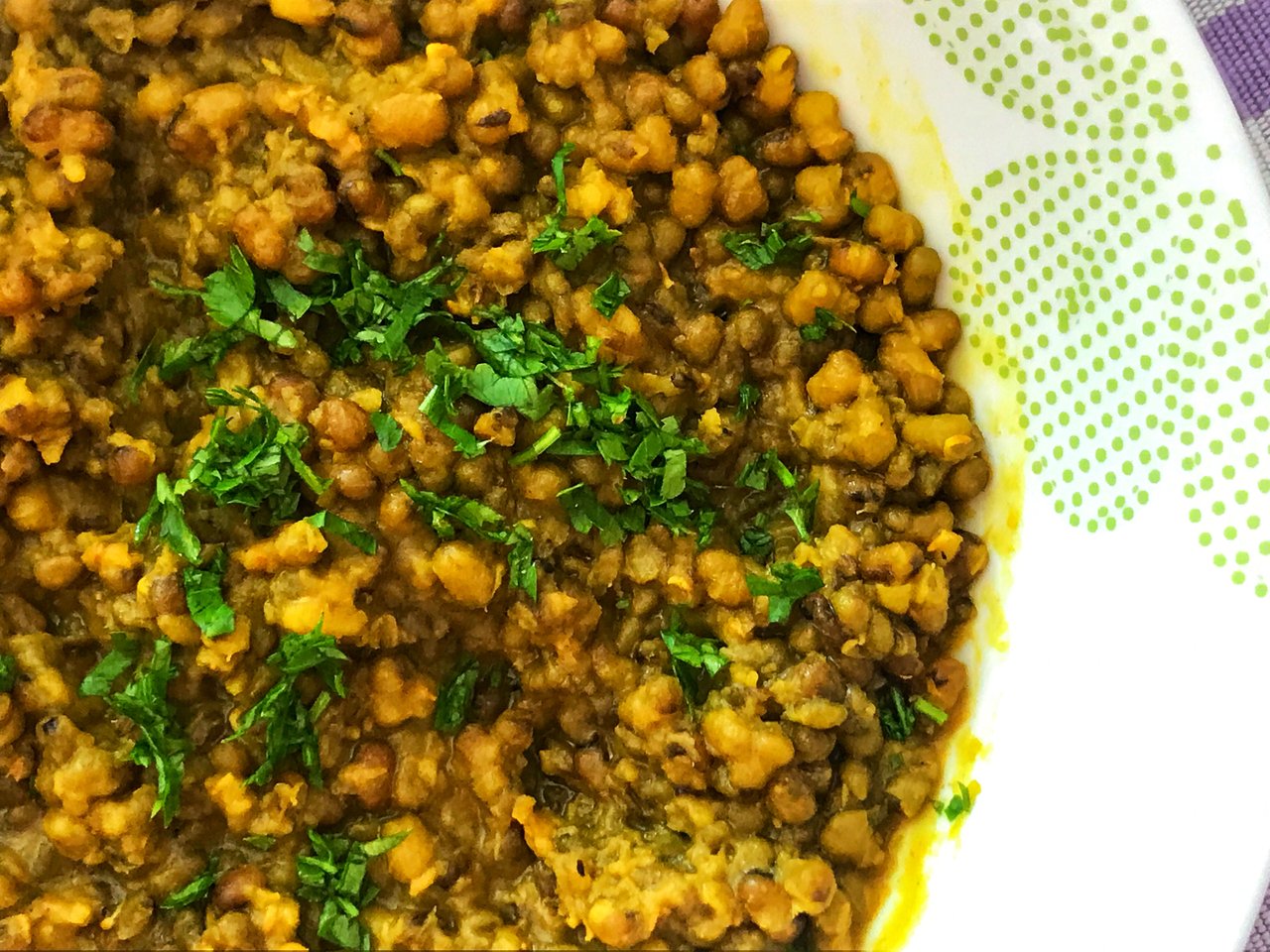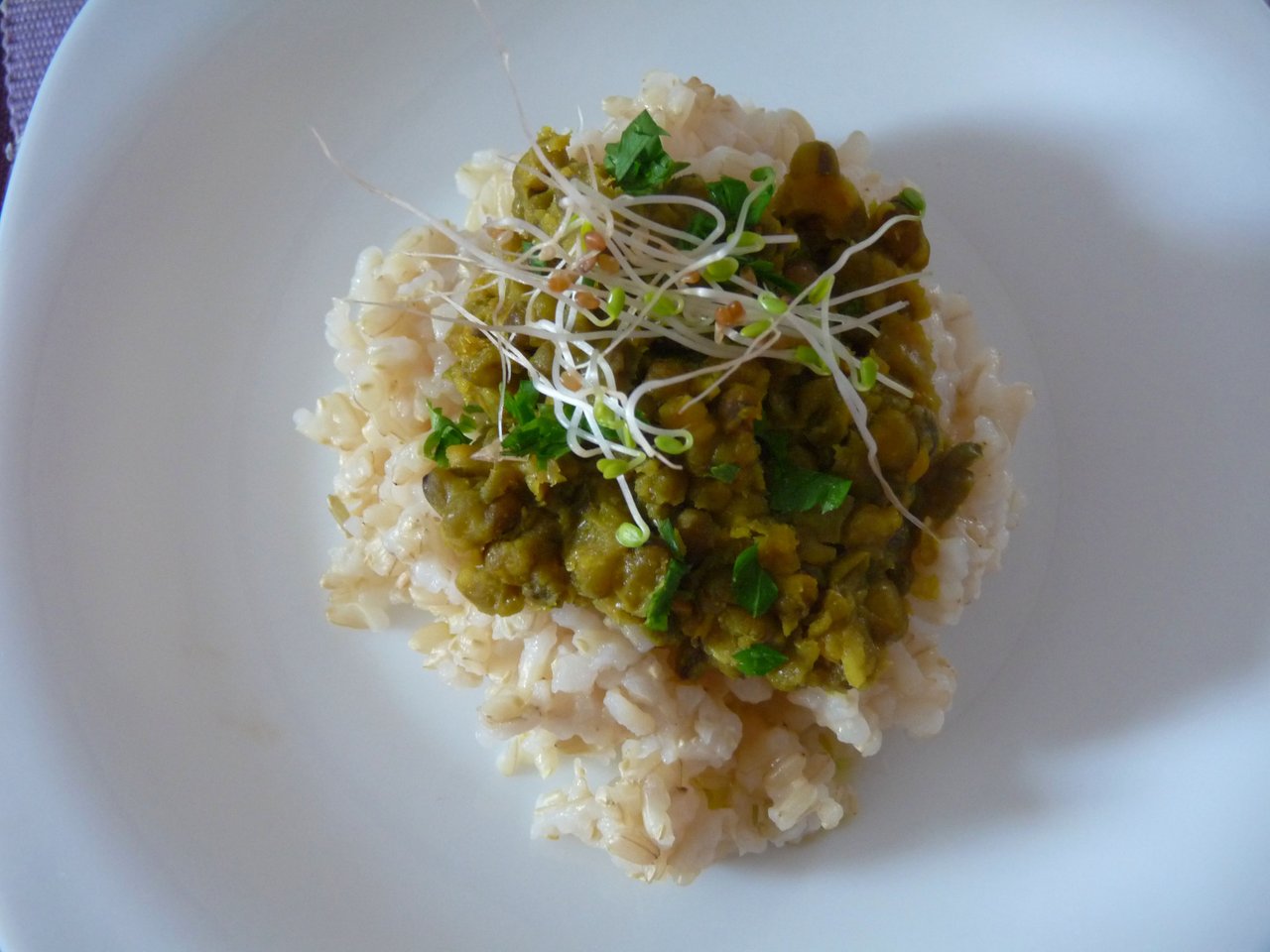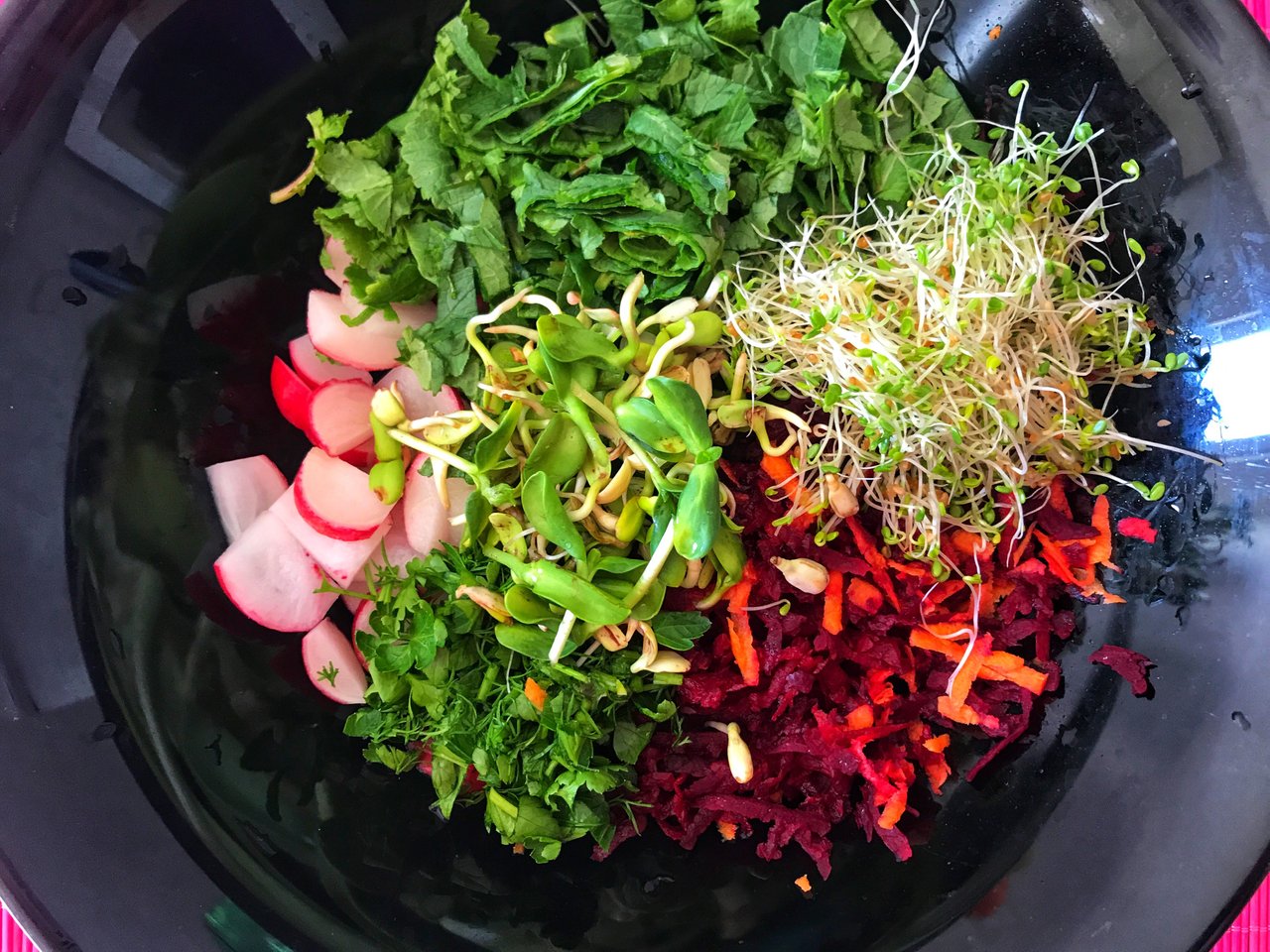 The dessert was candies made from cashew nuts, cacao powder, honey, hazelnut tahini, shredded coconut and coconut butter.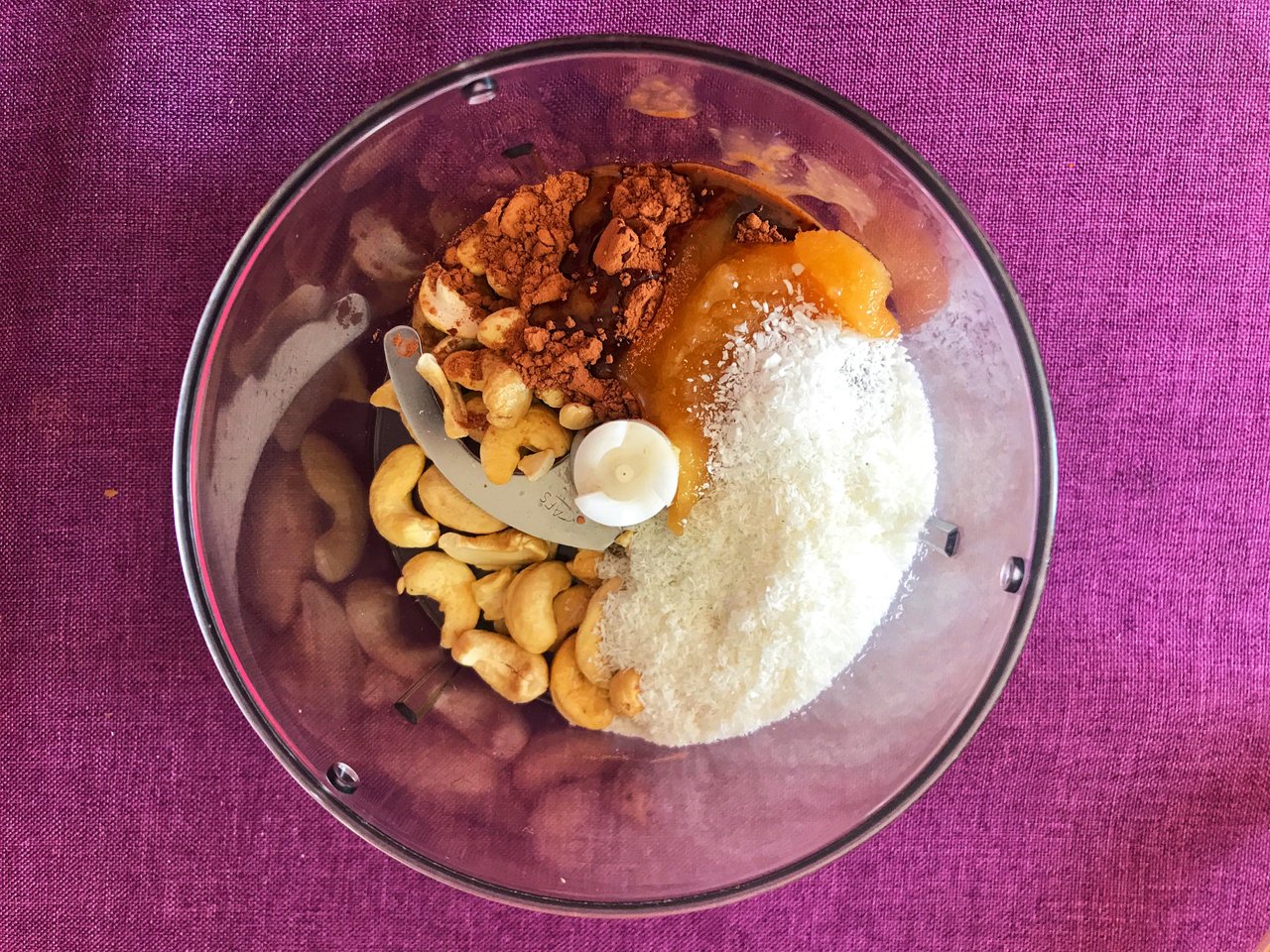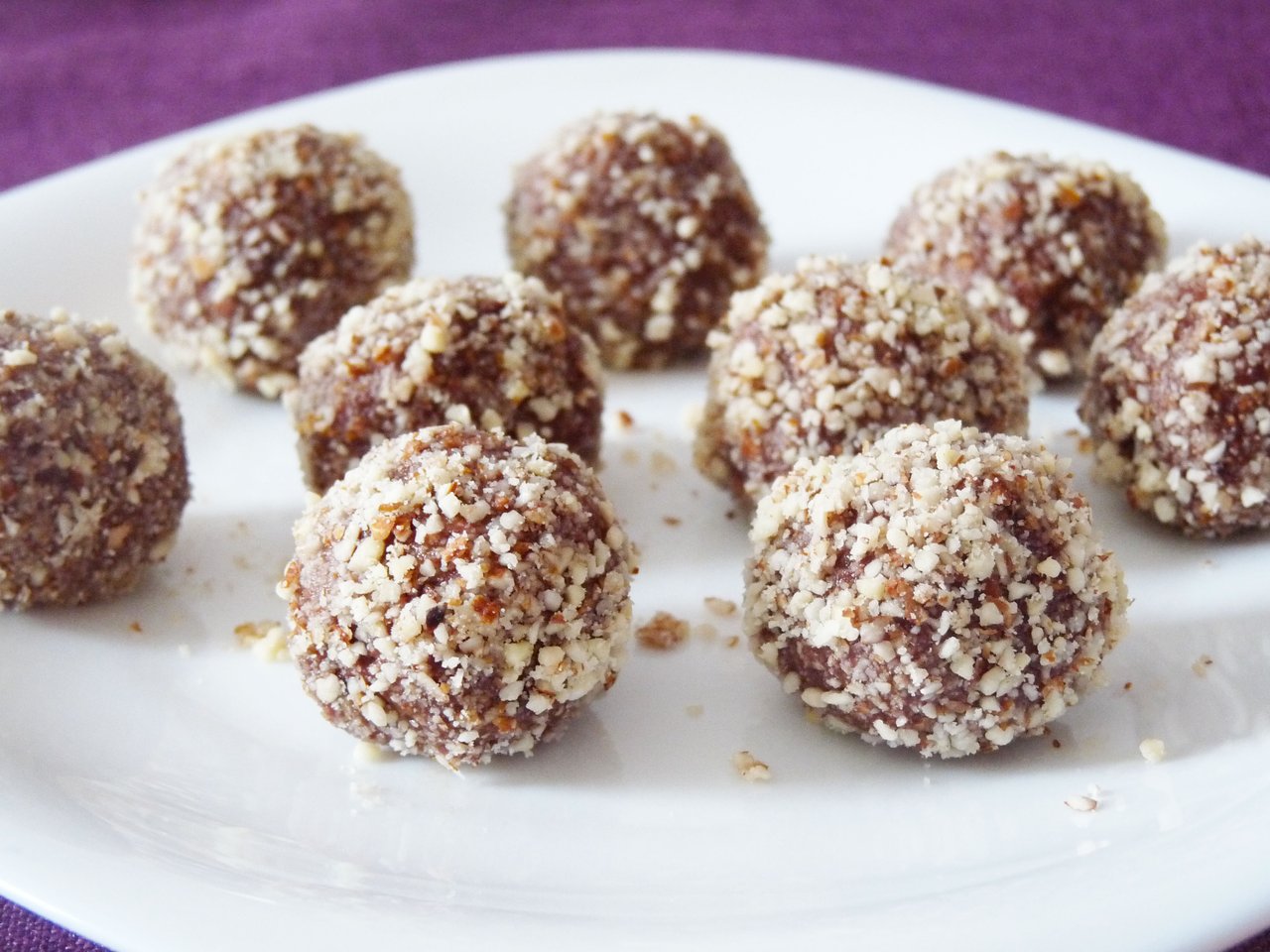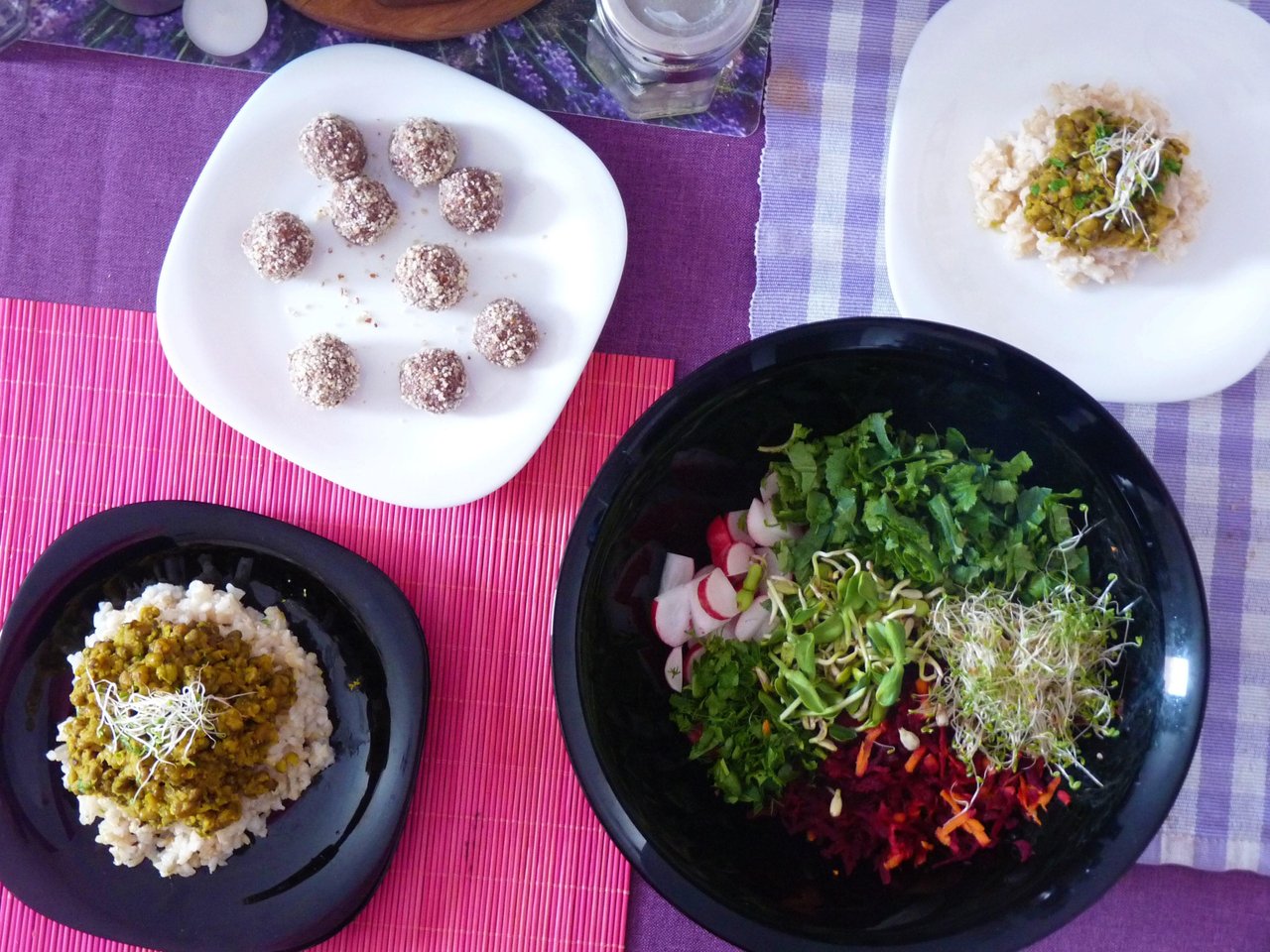 It would really like also to start growing my own food someday in the next years and I hope it will happen. Do you know that the plants contain different nutrients depending on the person that take care of them and the needs of his body? Also if a garden change its owner for a couple of years the plants that grow there also change depending on his body needs. Sounds strange but it is true :)
Thank you for reading!