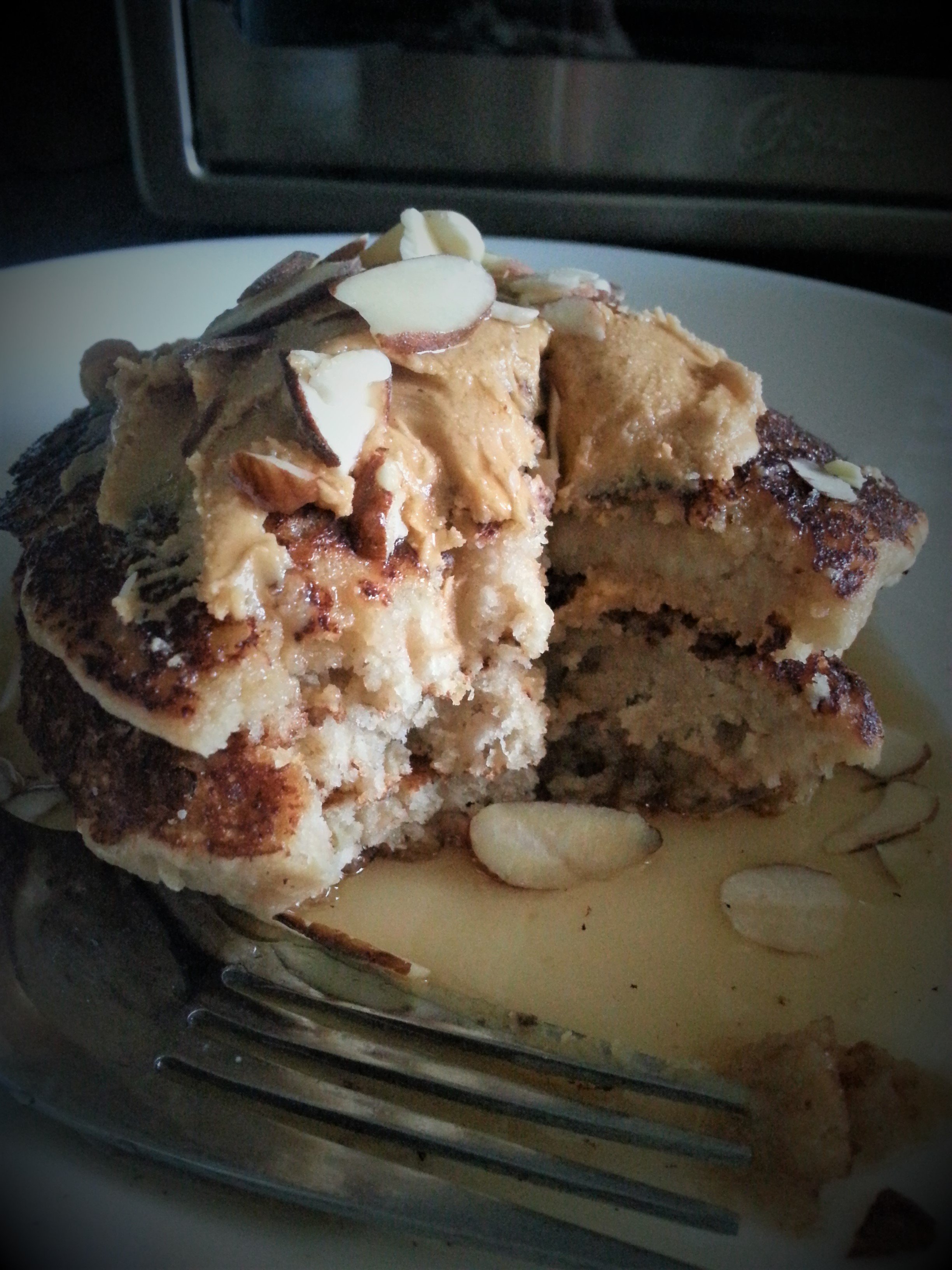 OK seriously, this is a great pancake recipe. Gluten free or not I think it's the best pancake around! Moist, fluffy, and thick! Just the right amount of sweetness and full of flavor! You must try this recipe out for your next breakfast! No refined sugar, no dairy, and no eggs!
Gluten Free Pancakes
Ingredients
2 medium size ripe bananas, mashed
1 cup oat flour
1 tsp baking powder
1 pinch sea salt
2 tbsp pure maple syrup
1/2 tsp vanilla extract
2 tbsp non dairy milk
Directions:
In a bowl, whisk together all the dry ingredients until fully combined.

Add the wet ingredients in with the dry and whisk until fully combined. It doesn't have to be completely smooth (because of the mashed bananas)

On medium heat, lightly grease a skillet, spoon a generous amount of batter on the pan and gently spread it out in a circular motion. Let it cook for a couple minutes until the edges start to look dry. Then flip on the other side. Continue to cook the pancake until its golden brown.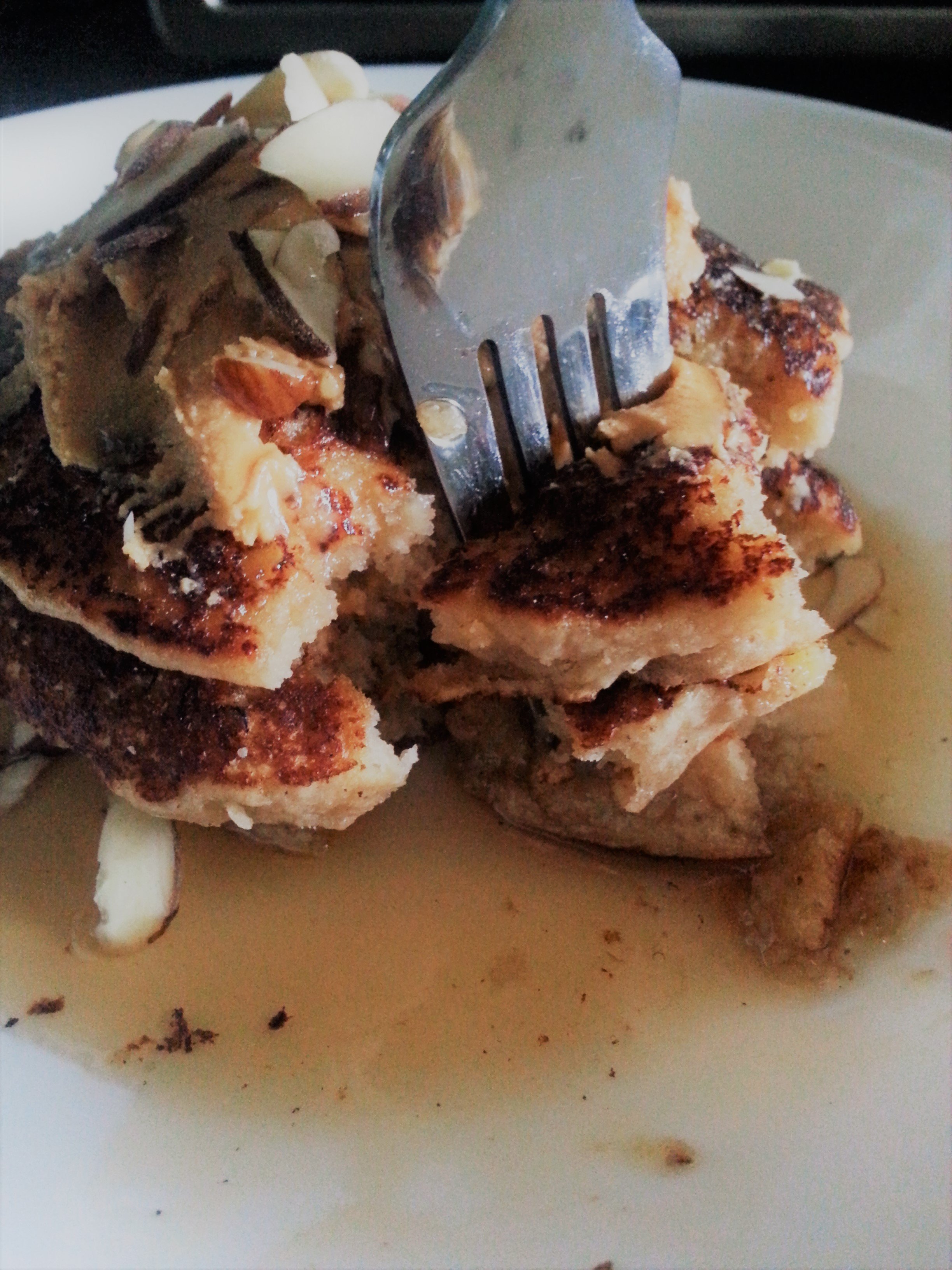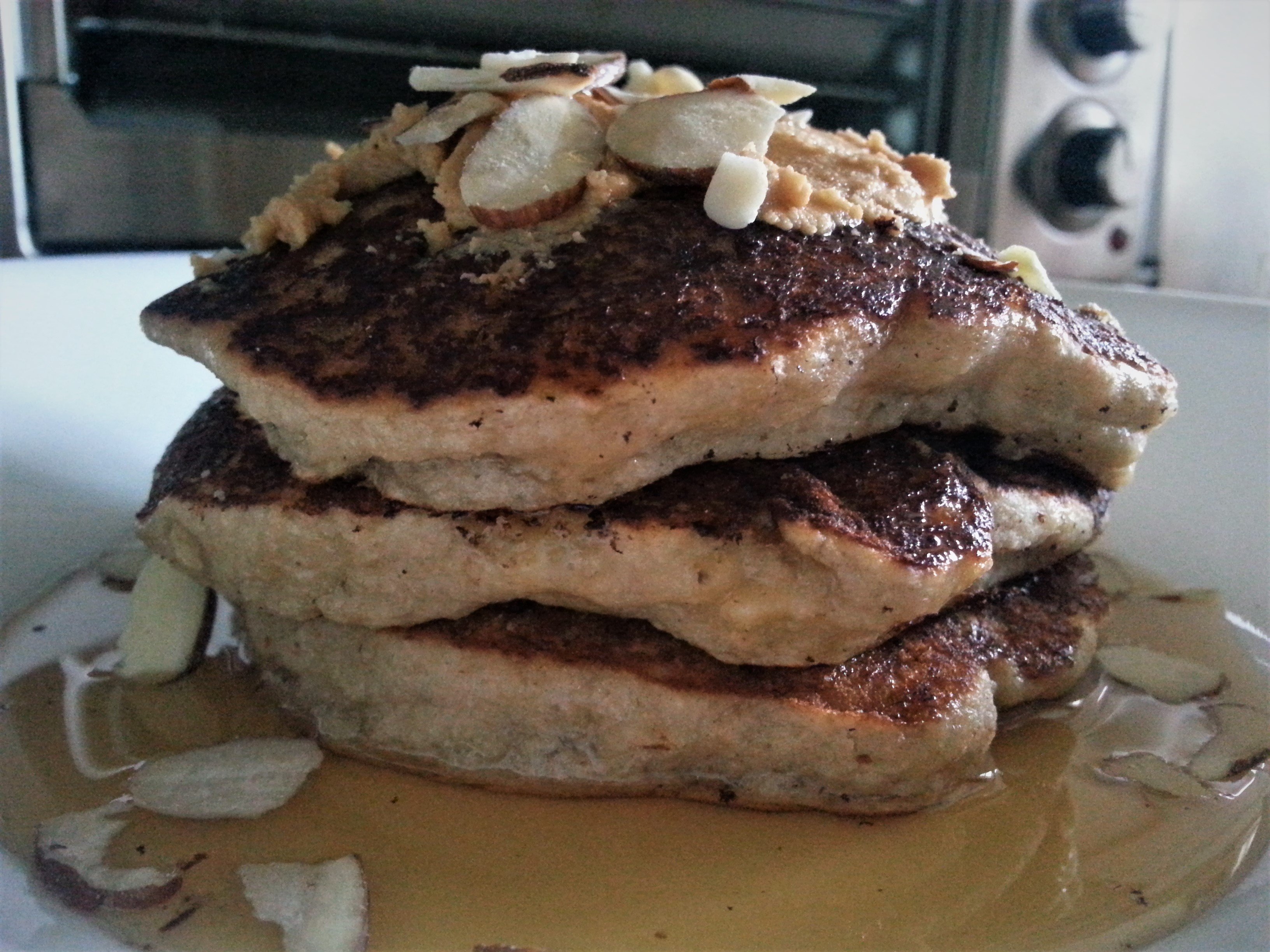 The Vegan Pastry Chef - Thank you for stopping by!!