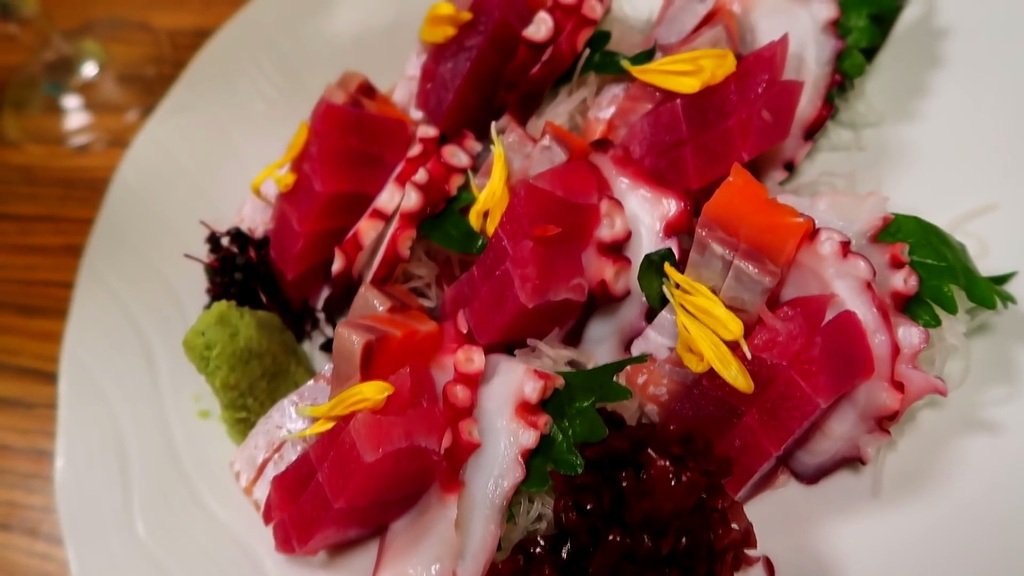 I've grown tired of counting my lucky stars. There's just too many of them to count. Every time and I do mean every time, if I make the trek into Tokyo my life is irrevocably changed for the more, shall we say, delicious. Feast your eyes on the above image and you'll know exactly what I'm talking about. Impeccably prepared fresh sushi is a delight in Japan and this particular presentation bathed every sense in a pure indulgent overload of awesome. But first an intro as to where exactly I found this reverent dish.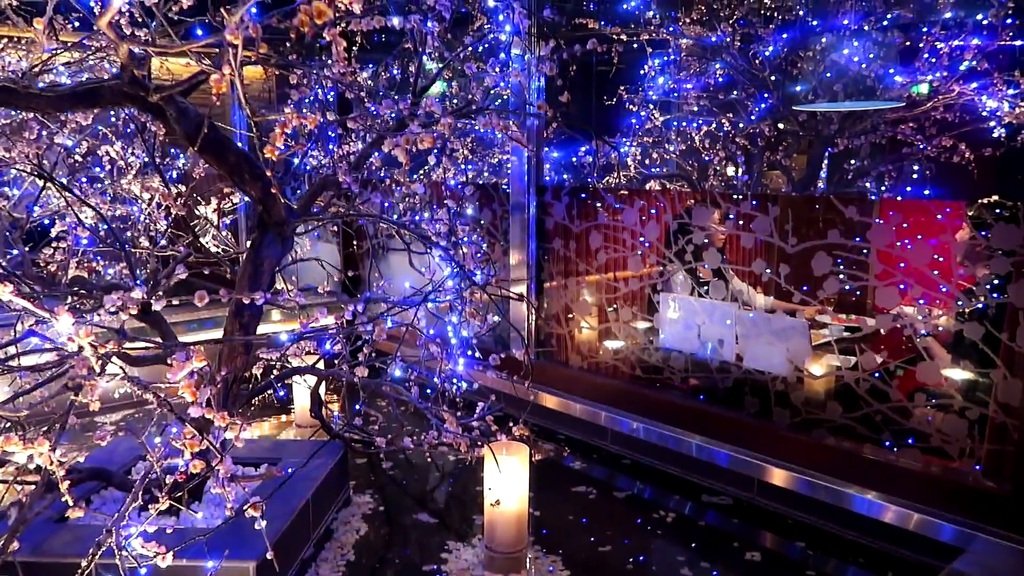 It was on the eighth floor of a building in the downtown Shibuya area of Tokyo. Add that to another list of things I love about eating in this metropolis. Because space comes at such a premium restaurants go up and not out to accommodate their guests. Enjoying their interiors in nothing short of stepping through the looking glass. Take for example the entrance you see in the picture above. This beautifully adorned tree served as gatekeeper for the entrance. You can even see through the glass guests are able to sit directly adjacent to it and can enjoy its softly pulsating light as the night goes on.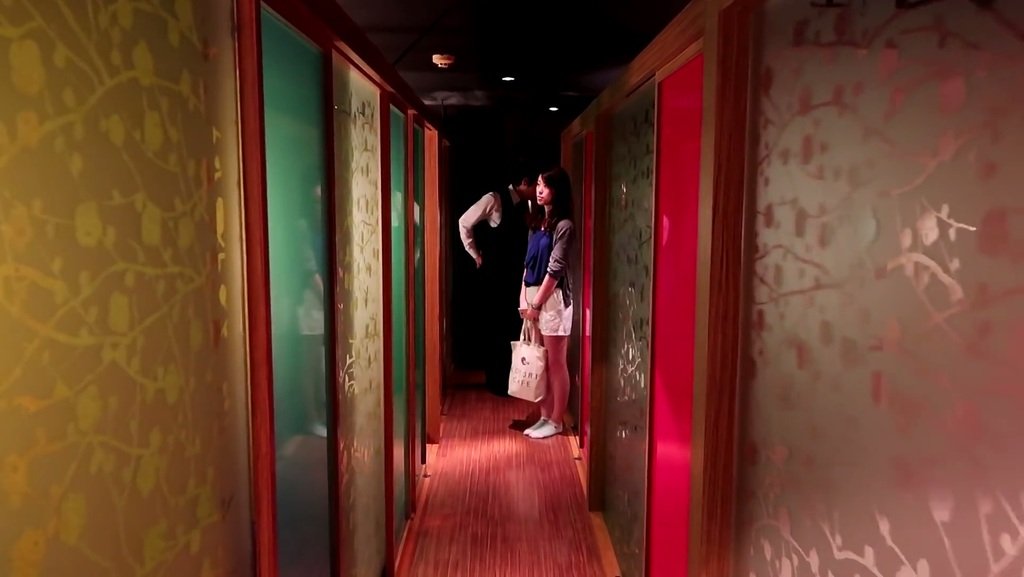 Moving past the tree you walk down a hallway that I believe owes its colour scheme to 'Only God Forgives' a movie I love which is highly underrated. Each room is a private one and after swiftly being seated by our host we were joined my good childhood friend who'd managed to get some time away from his business.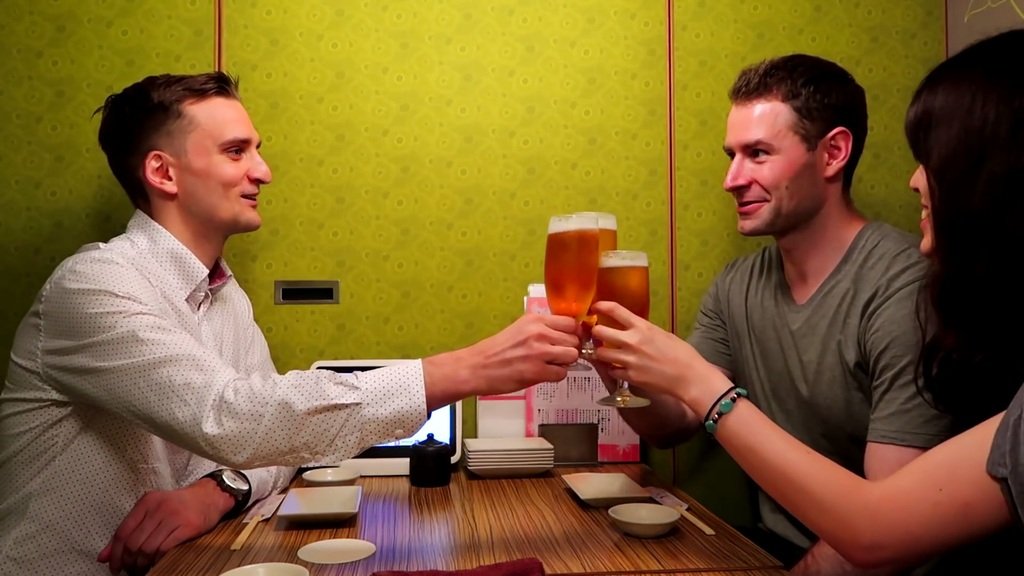 No evening may begin properly without first a solid cheers, or in the case of Japan 'kanpai' かんぱい。 We pre-paid for the evening and included in that price was all you could drink for 2 hours with the possibility to extend it for another hour for a minimal fee. Oh how I live this option. I know of no such offer in Canada. I fear it's because the government does not trust its population to act maturely enough given the option. But luckily, I'm in Japan, so that's not a problem ;)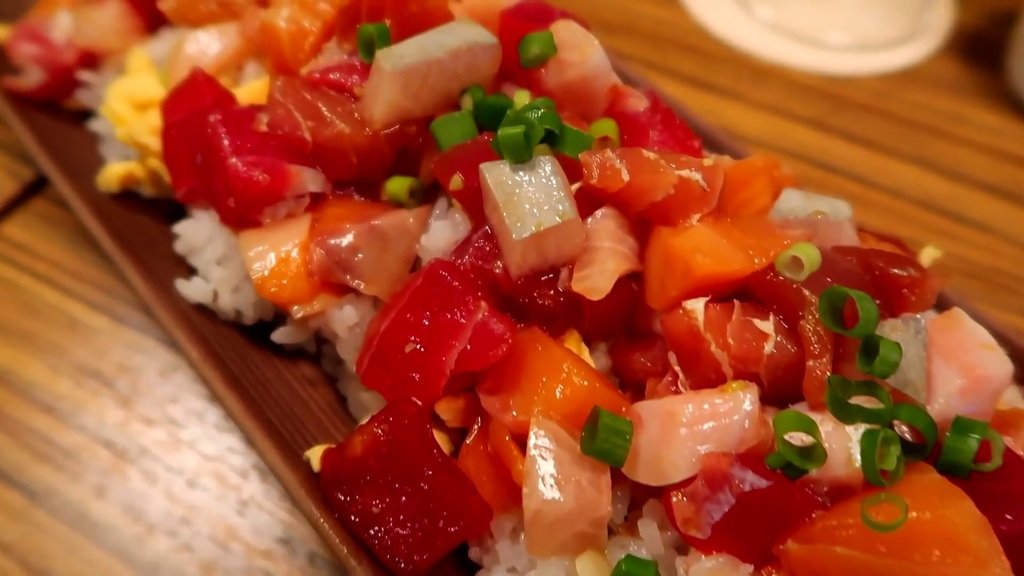 The food that followed was amazing. It ranged from roast beef, to more sushi, to well... some stuff I have no idea what to call it other than delicious. I knew I was in over my head when someone described something as "a savoury flan" I had no idea what that was. I think I'll go look up what a flan is on google right now.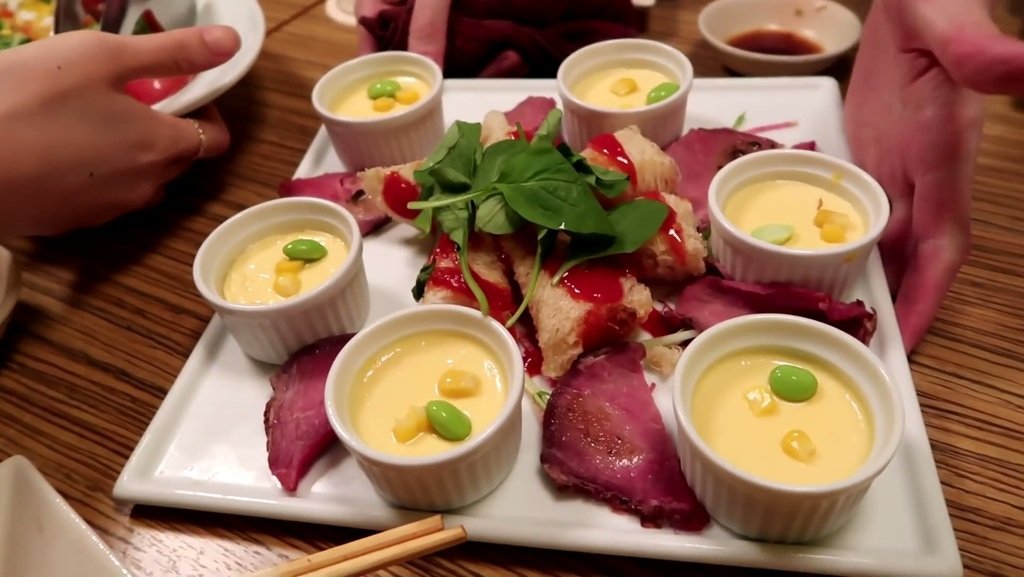 Flan is an open pastry or cupcake containing a sweet or savoury filling. A typical flan of this sort is round, with shortcrust pastry, usually coated with sweet syrup. It is similar to a custard tart or a South African melktert.
Well there you have it. A little research and the mystery of flan is dispelled forever more. Now as you can well imagine more food led to more drinks and more drinks, naturally, led to more food. I truly believe this is the essence of existence: food, friends, and laughter. Not necessarily in that order. What an amazing time. I count the seconds Until I will once again visit you Tokyo. You beautiful beast you.
Thanks so much for checking out my blog. I truly appreciate it.
Cheers
@Davetrippin

MY SOCIAL MEDIA CONTACTS
My E-Book - https://www.amazon.com/dp/B01M1HSDCV (Stone Heart) Horror Drama
Snapchat: DaveTrippin
Instagram: cdjameson
Twitter: http://twitter.com//Davetrippinon
Facebook: https://www.facebook.com/charlesdjameson
Contact: davetrippinon@gmail.com
https://www.youtube.com/user/DaveTrippin
Contact: davetrippinon@gmail.com