New week - new challenge. This time I'll show you how to make salmon for a romantic dinner.
Ingridients:
salmon steak
soy sauce
juice of 1/2 lemon
mustard 1 teaspoon
apricot or peach jam 4 teaspoons
hot peppers, ground pepper
almond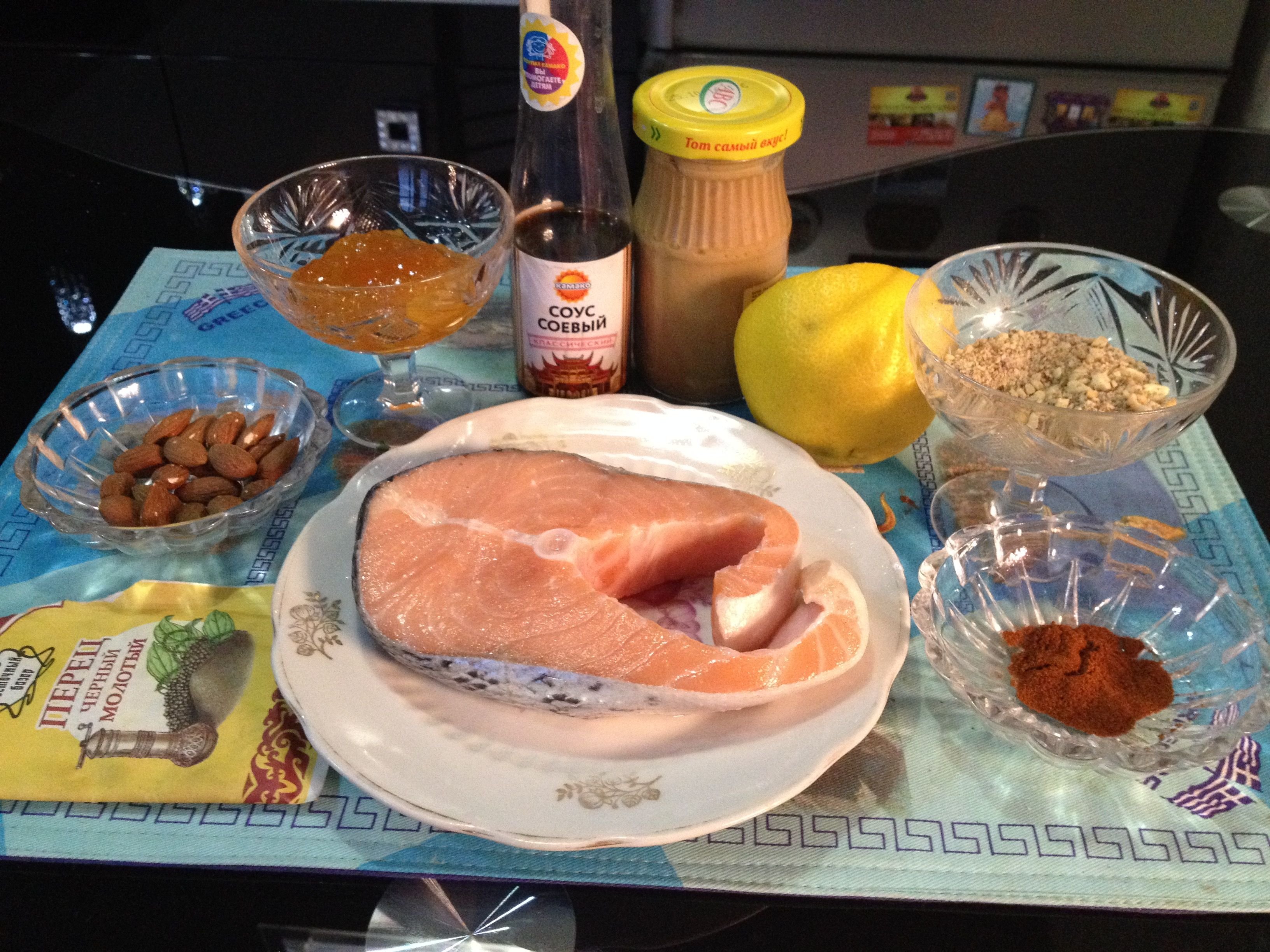 First prepare the marinade. Mix the mustard and soy sauce, jam, lemon juice and peppers.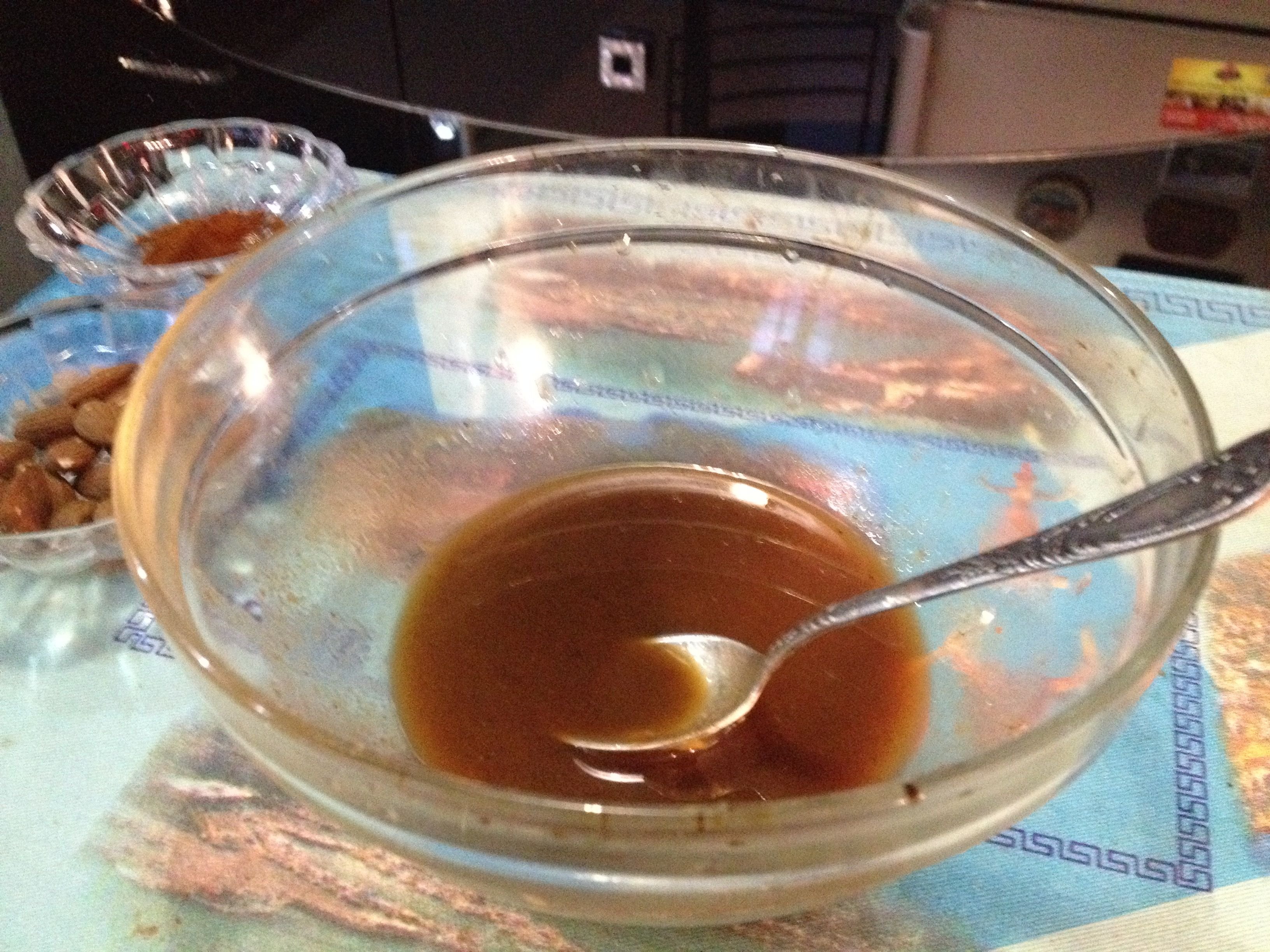 Salmon pour with prepared marinade for 30-40 minutes. Salmon put on a greased form, pour the remaining marinade and sprinkle with almonds.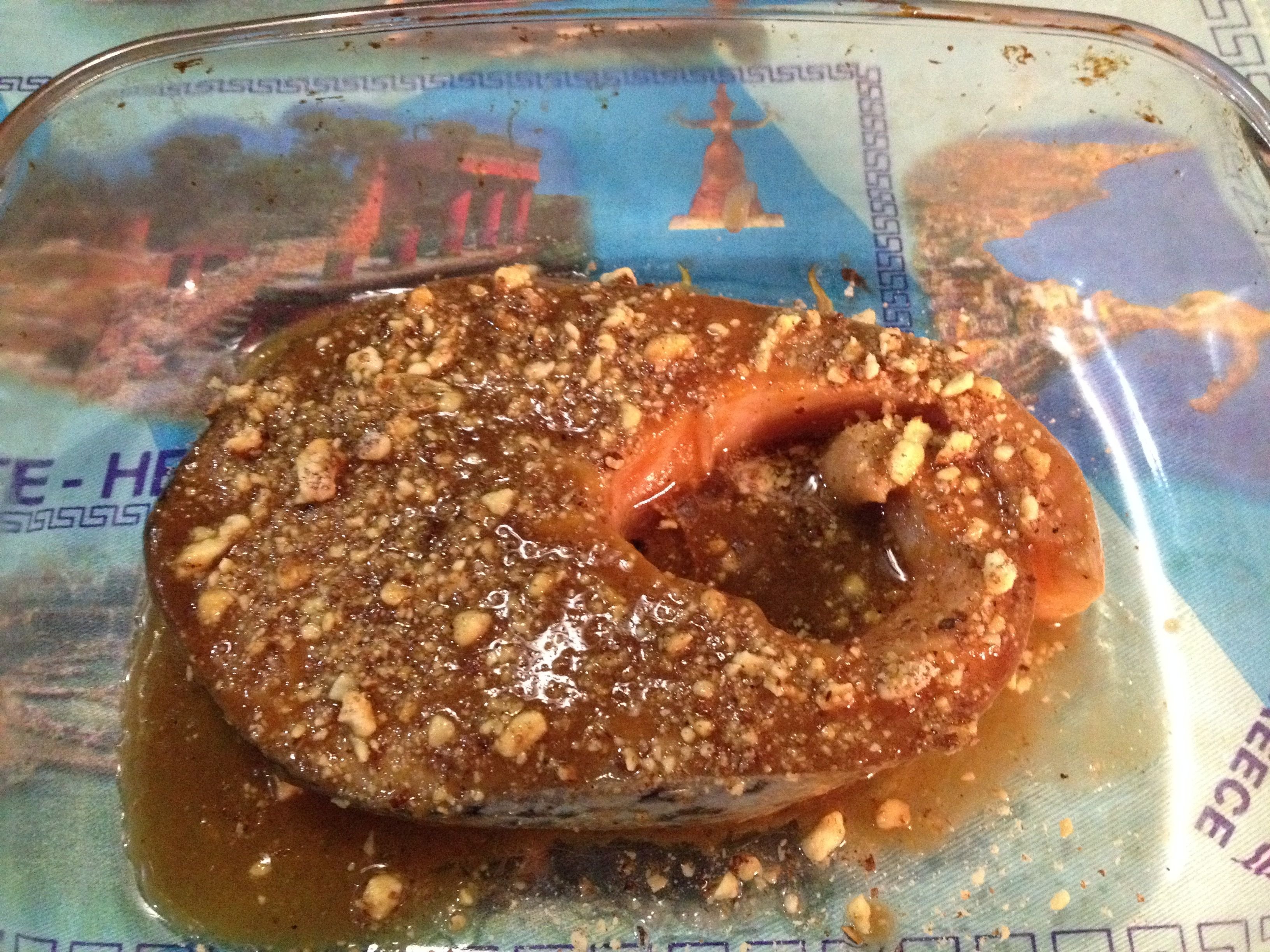 Bake the steak for 20-25 minutes at 200 degrees. Prepared salmon serve with boiled rice.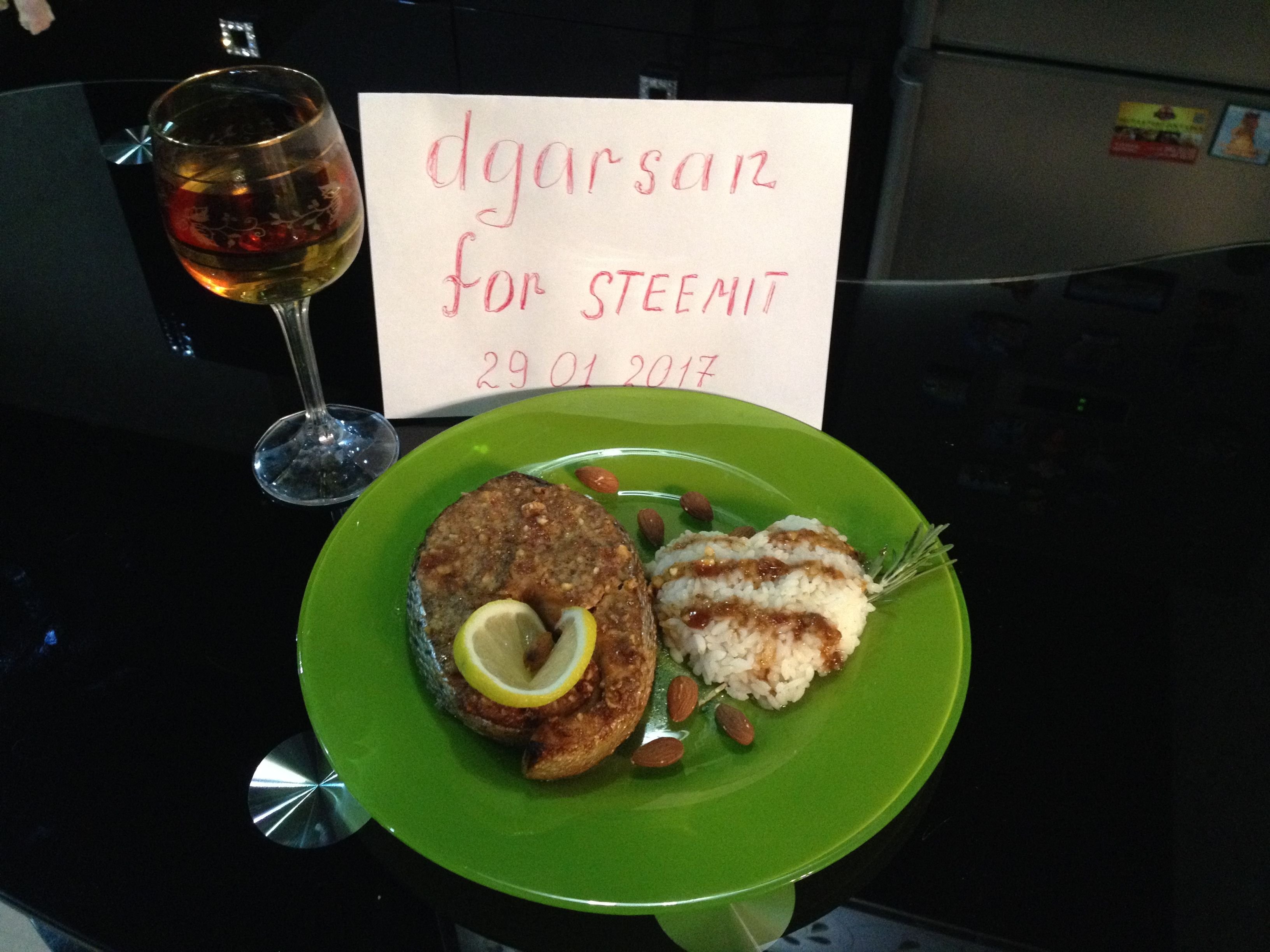 Enjoy!