Who wants to preheat an oven—never mind make the house even hotter—when you can throw to
Who wants to preheat an oven—never mind make the house even hotter—when you can throw together these no-fuss meals with in-season fruits and veggies?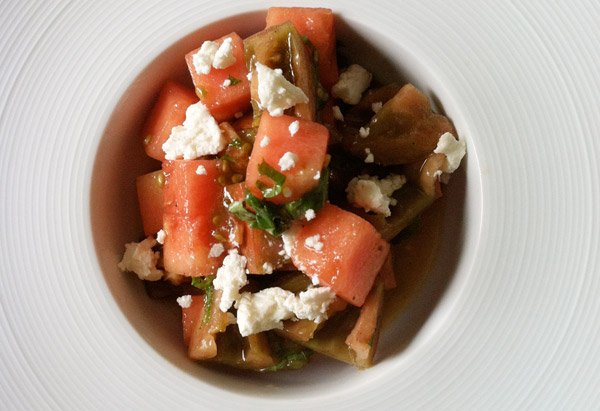 A Fruity, Juicy Quencher with a Deliciously Salty Kick
Since watermelon's season coincides with heirloom tomatoes', Shauna Ahern, a.k.a. Gluten-Free Girl, combines the two in a salad with feta, tarragon, fruit-olive oil and champagne vinegar. The finished dish is equal parts sweet, salty and creamy.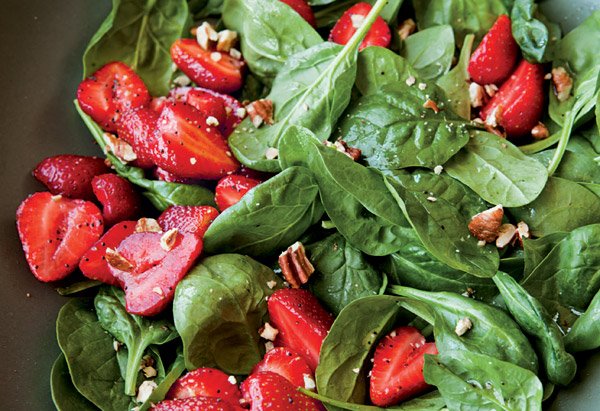 A Red and Green Bowl That's Really Good for You, Too
Strawberries and spinach, which form the base of this bright salad, are a dynamic dietary duo (their nutrients pack a much greater punch in tandem rather than solo). Poppy seeds and chopped pecans add texture, and you can toss in ricotta salata if you're in an Italian mood; feta cheese if you're also eating pita; or, any other cheese you'd like.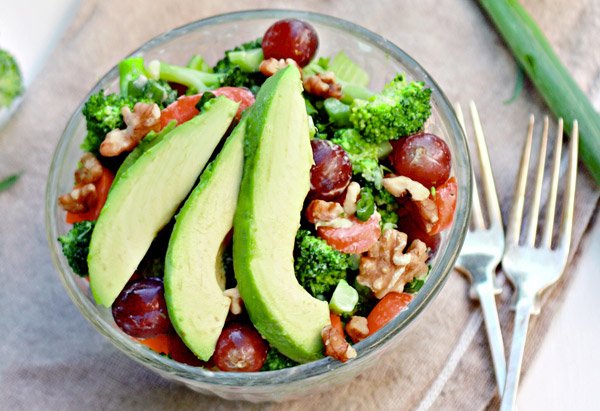 A Lighter Take on a Classic Summer Potluck Dish
Marina Delio, author of The Yummy Mummy Kitchen, figured out how to make a delicious broccoli salad that isn't loaded with the usual bacon and cheddar. After steaming the florets for two minutes, she combines them with sweet, red grapes and creamy, honey-mustard dressing.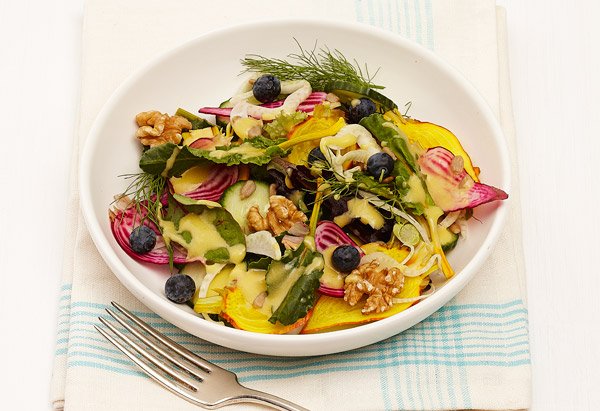 Fennel and Beets—Without a 350-Degree Oven
We often see beets and fennel roasted, but they're wonderful raw, too—just shave them thinly with a mandoline or very sharp knife. This salad from homeopathic doctor Toni Bark also includes greens, berries, avocado and cucumber, so you get a vibrant mix of sweet, smooth and crunchy.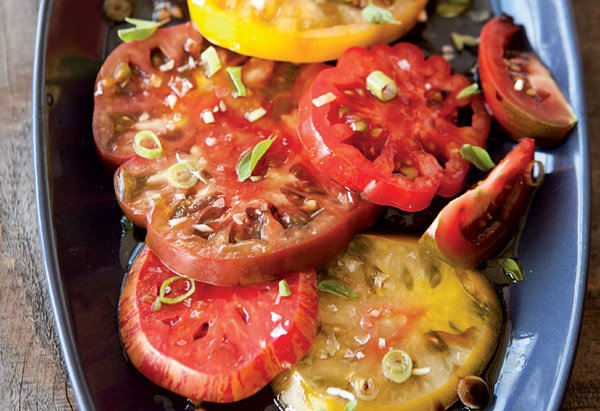 The Tomato Salad That Could Double as Artwork
Even if you use just one or two varieties of heirloom tomatoes—which come in a dazzling array of colors and have names like Big Rainbow, Green Zebra, Chocolate Cherry and Aunt Ruby's German Green—this salad will look stunning. Serve it with crusty bread to sop up the sweet and tangy juices.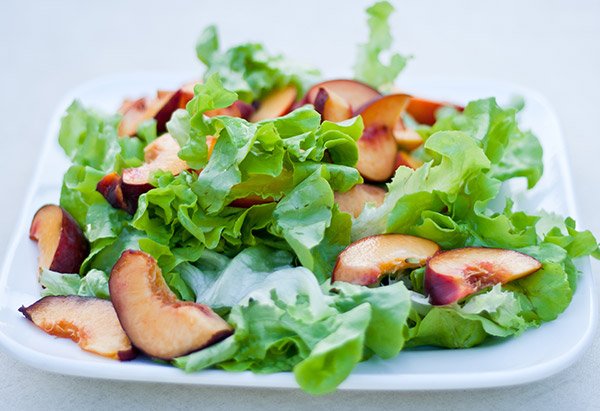 The New Way to Eat All Those Peaches
Stone fruit and sharp Italian cheese may not seem like an obvious match, but they play off each other wonderfully. In this salad, shaved pecorino Romano adds the perfect salty contrast to sweet summer peaches.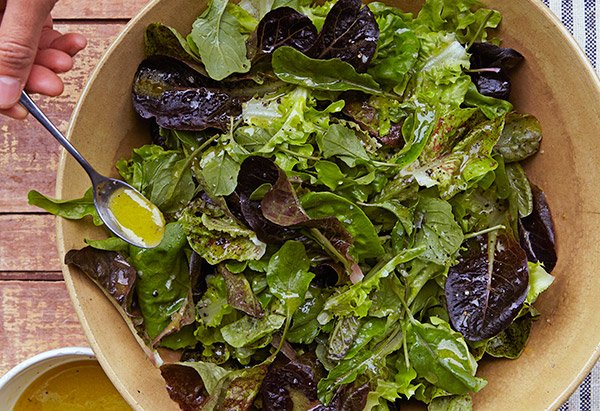 The Quickest Way to Make a Head of Romaine Taste Really Special
Making an outrageously good salad dressing doesn't have to be complicated, as Ina Garten shows us in this ultimate back-pocket recipe. Just whisk together champagne vinegar or white wine vinegar, Dijon mustard, minced garlic, salt and pepper—and then slowly add quality olive oil while you continue whisking. It's a brilliant combination that goes with pretty much any green you have on hand.