Final Result: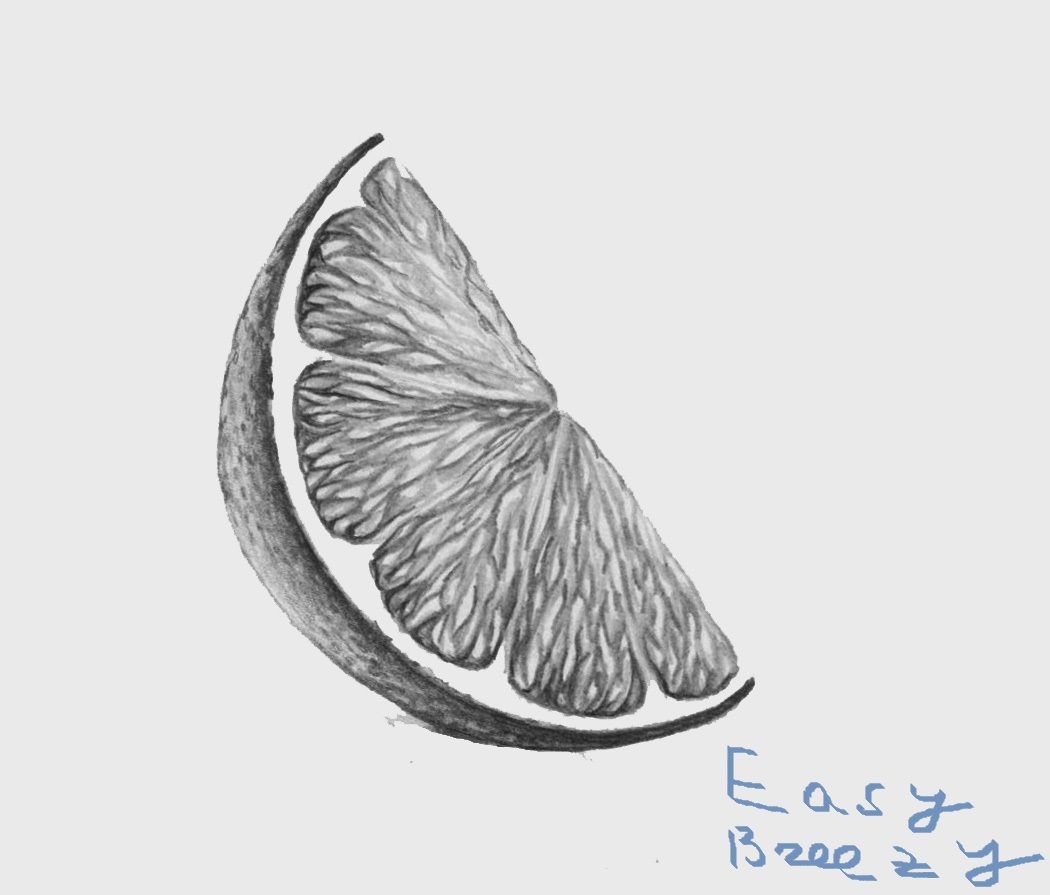 Step 1
Draw a contour of lime segments with a hard pencil.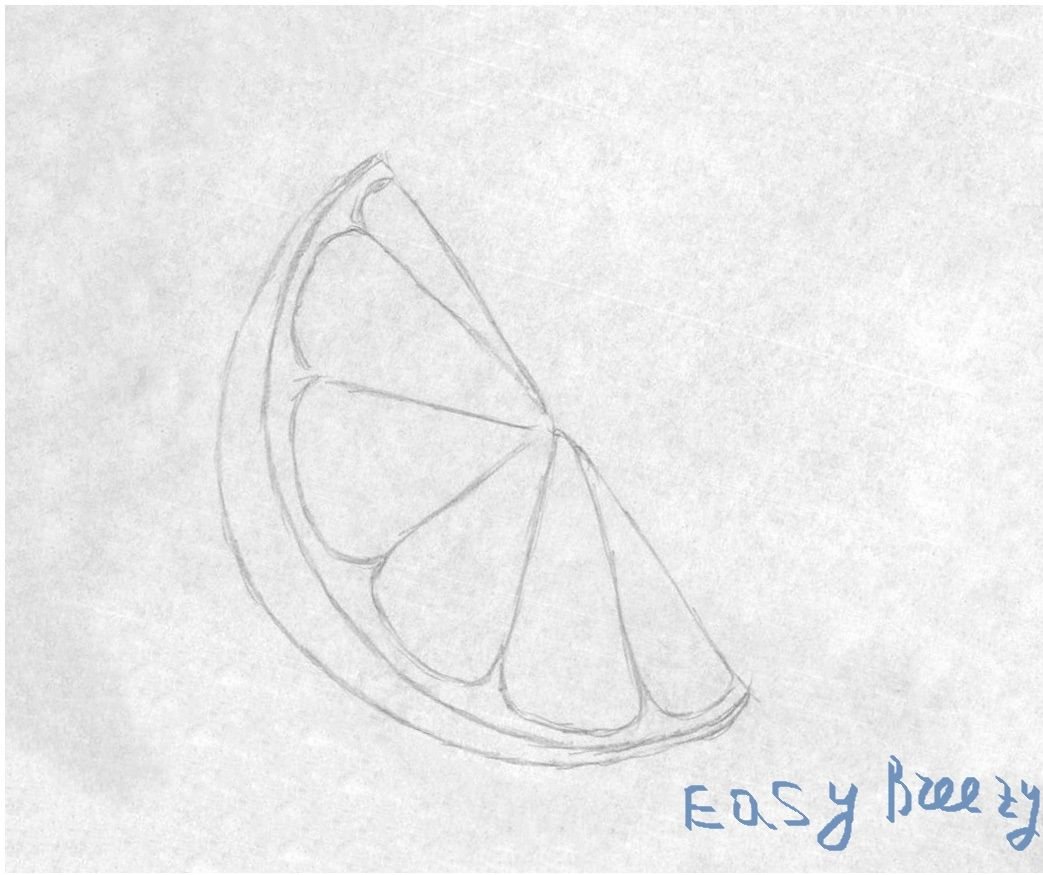 Step 2
With HB Pencil draw the flesh, as shown in the picture. Note that the segments of the pulp are almond-shaped or diamond-shaped.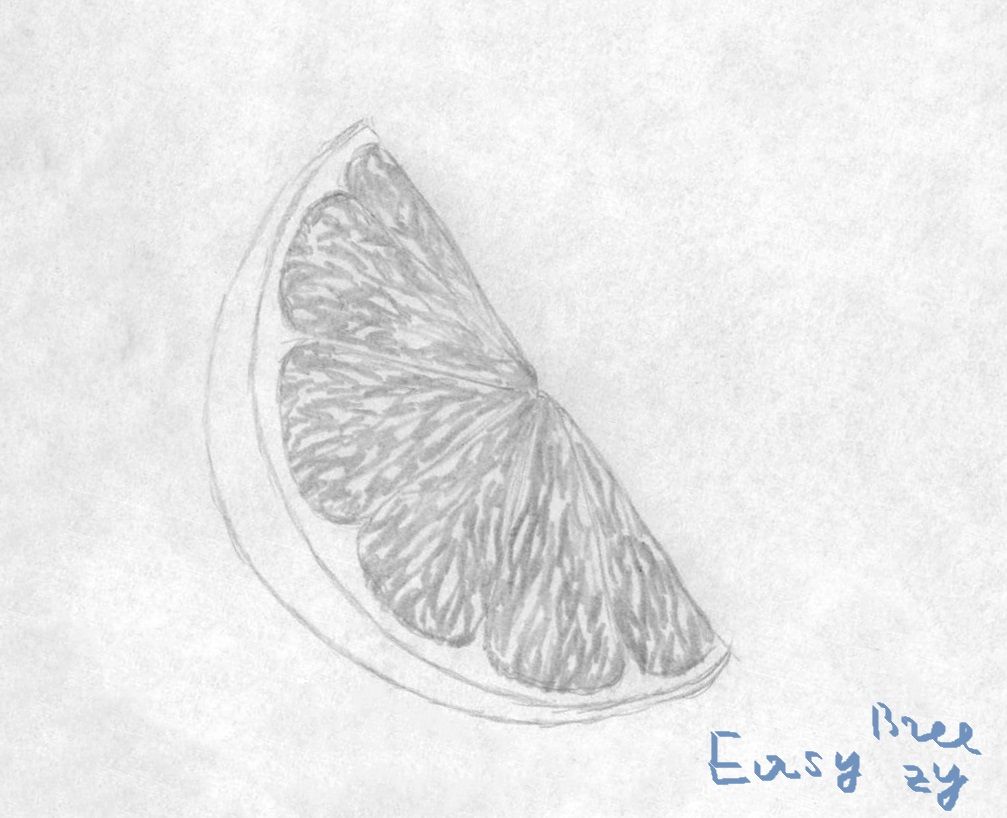 Step 3
Darken the flesh and the next skin so that it becomes lighter near the center of the lobule. Lodging similarly should be lighter than the basic tone of the pulp.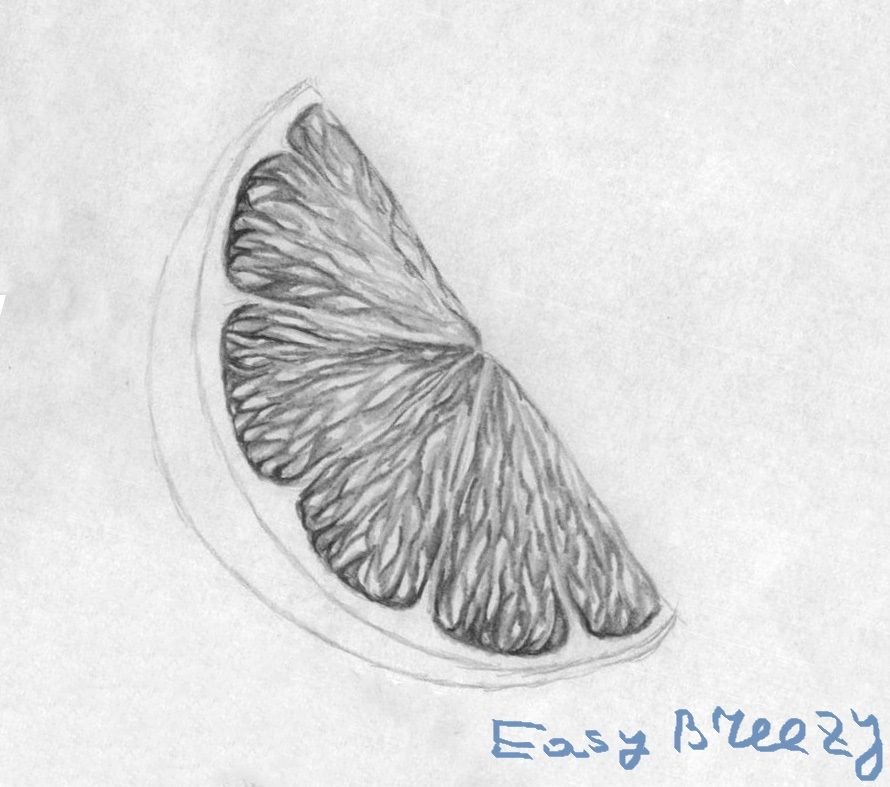 Step 4
With HB pencil draw the zest. Closer to the albedo (white interlayer between the pulp and zest), the peel should be darker than the contour.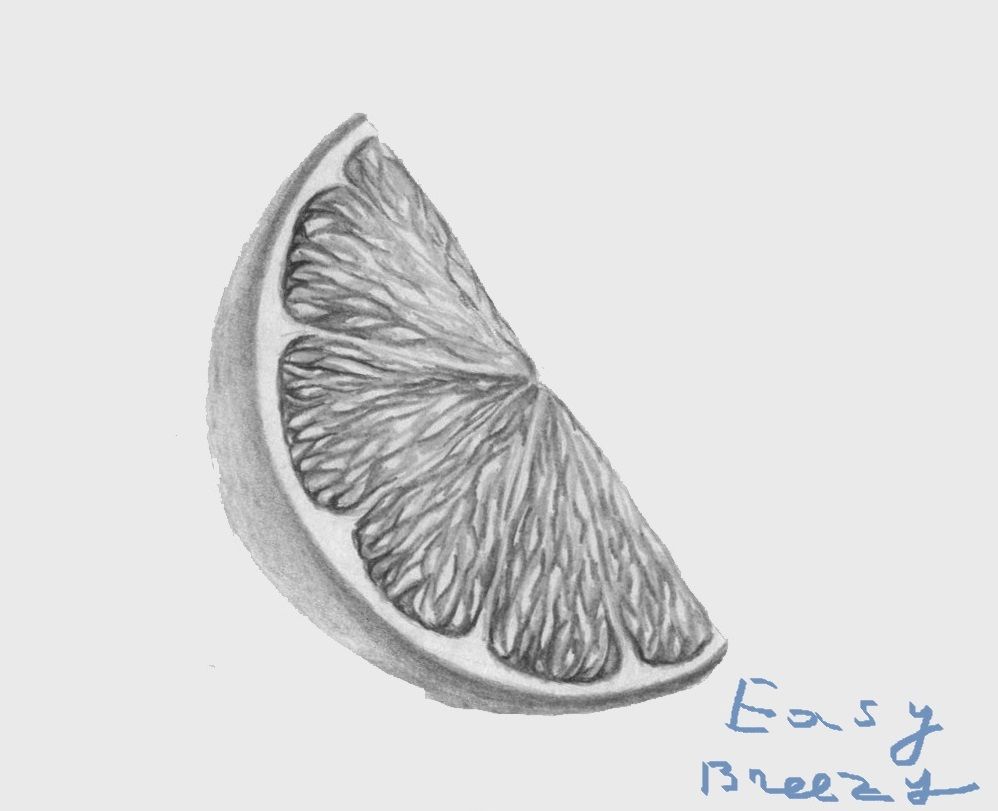 Step 5
Darken the peel, draw the texture of the peel. The hilly surface next to the albedo is best drawn with short (almost dotted) strokes, gradually reducing the detailing closer to the contour. Draw a lime shadow and shade it.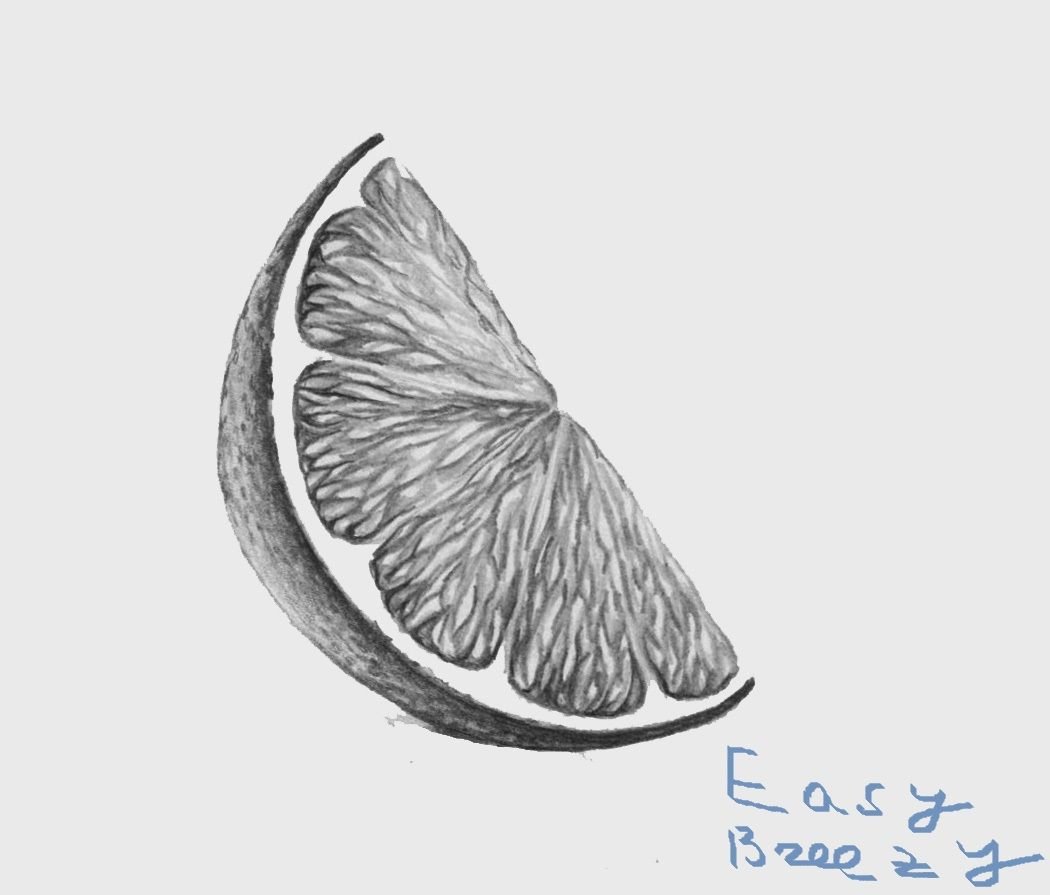 That's it we draw our lime.