Halloween is almost here and carved pumpkins are the main symbol of this period. However since I live in Greece and Halloween is not a part of our tradition, I keep the pumpkins but I don't carve them... Instead I use them to make the easiest and most delicious pumpkin soup!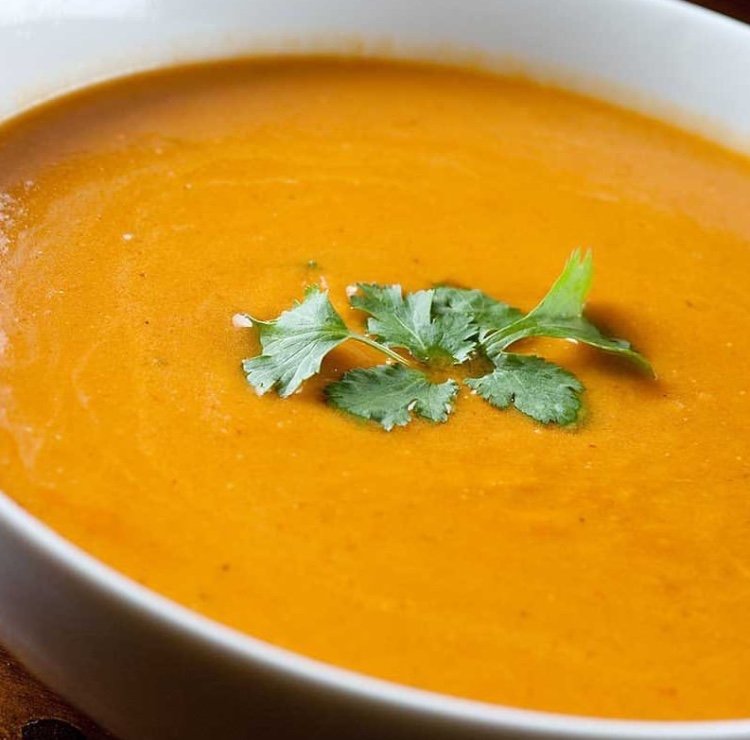 I love the sweet taste of pumpkins and if you love it too then you should try this recipe!
You will need
500gr of pumpkin peeled and chopped into large chunks
1 onion
1 leek
3 scallions
1 small sweet potato
a thumb of ginger (grated)
2 tbsp butter
salt
pepper
Method
Heat 2 tbsp butter in a large pot. Place the onion, leek, scallions and grated ginger and start stirring occasionally till they start to soften. Then add the pumpkin and continue stirring for another 3-5 minutes.
Add boiled water, the sweet potato chopped into chunks, salt and pepper. Boil for 10-15 minutes and then simmer for another 15-20 minutes till squash is very soft.
Adjust salt and pepper to taste and use a stick blender or transfer to blender to blitz smooth.
You can also add some yoghurt in your soup for more creaminess.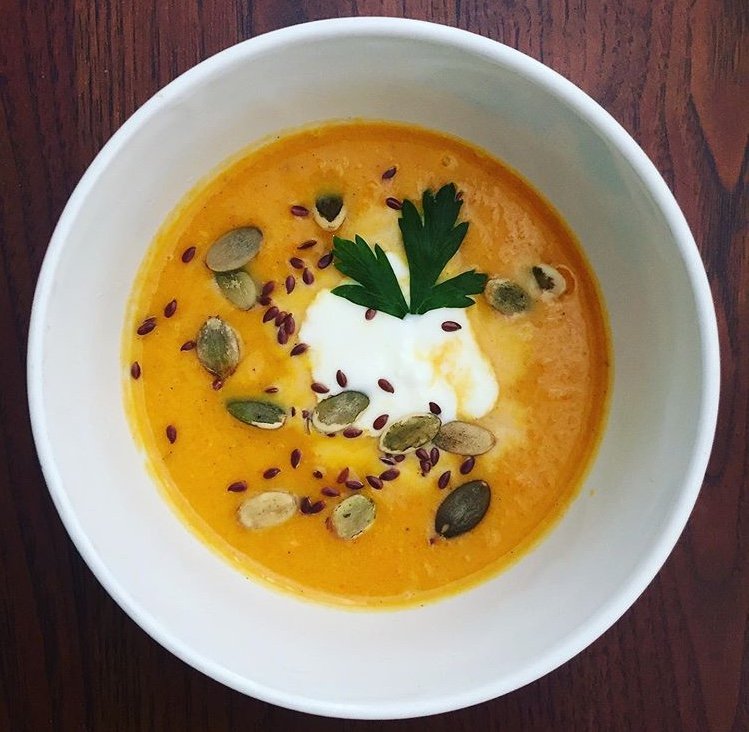 Enjoy! :)