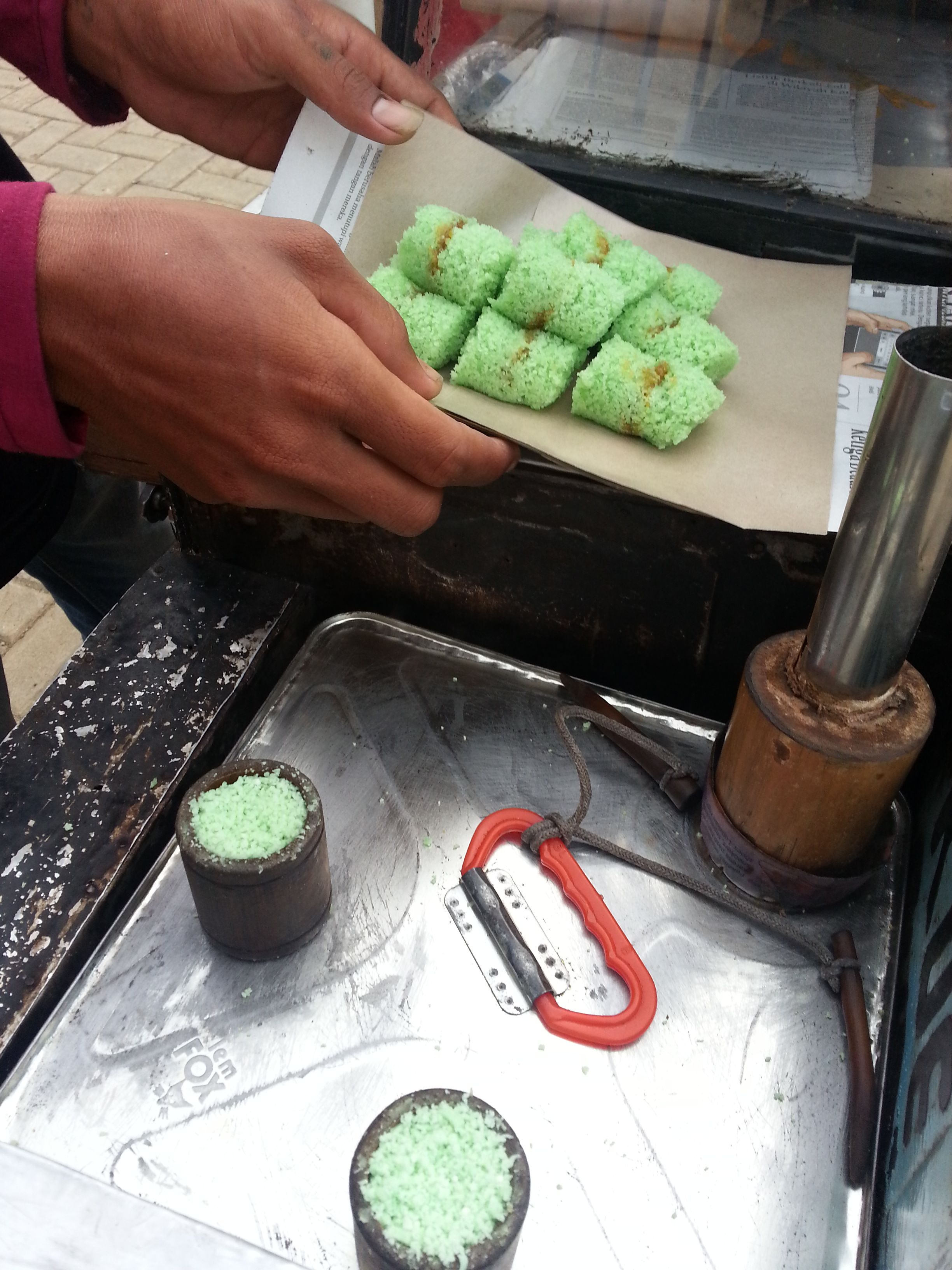 PUTU Cake is a very familiar food in Indonesia. One of the traditional snacks of ancient times when Indonesia was overwhelmed by colonialists from the Netherlands. The origin of the name of this recipe, probably based on the era when the country of Indonesia is still colonized by the Dutch.
As we know that Putu Cake made with basic ingredients of rice flour which in fact can be made by the people of Indonesia. Well, at that time the ingredients such as chicken eggs, wheat flour, vla, and meat more destined by the nobles from the Netherlands. For this reason, why this cake is said Putu Dutch because of its exclusive materials at that time.
Another bit of historical gap from this putu cakes can be found at the Chinese Silk Museum, along with the Longjin tea presentation, which has a distinctive scent and has existed since 1200 years ago. This tea triumphed in the Ming Dynasty and was dedicated to the four emperors.
The tea is served with xian roe xiao long, which is a cake of rice flour containing very soft green beans and steamed in bamboo mold like a putu cake in Indonesia. It's just putu cake stuffing is brown sugar.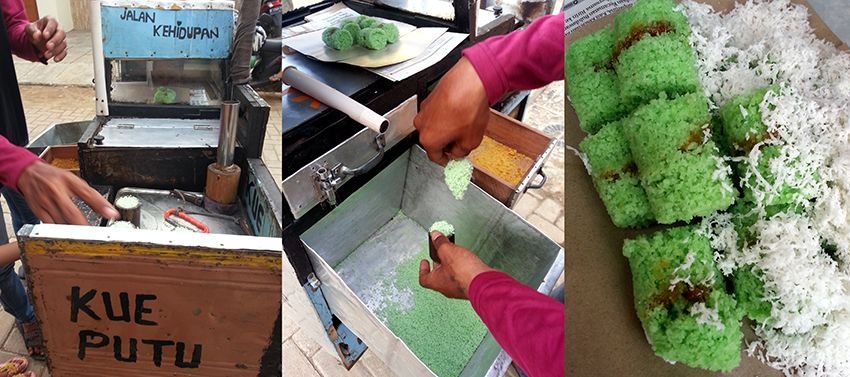 Traditional Indonesian Soft Cakes
Soft texture, sweet-tasty, and green. That is what characterizes Indonesian traditional wet cakes, namely Kue Putu.
Rice green rice flour is the basic ingredients of this cake. What makes this cake sweet is that there is a brown sugar stuffing between the green rice flour.
To be printed, then the two materials had been inserted into the bamboo hole diameter of 2 centimeters and 3 centimeters long. Filled bamboo is then steamed over steam that has been heated.
Within 1-2 minutes, the steamed putu cake had been cooked, and served with grated coconut on a cake.
Traditional Indonesian traditional snacks are healthy because most of the ingredients are carbohydrates. As a food interlude, this cake is actually enough to provide a source of nutrition, especially as a source of energy is enough to support some of our activities. So although the food interlude, but the main benefit we get.