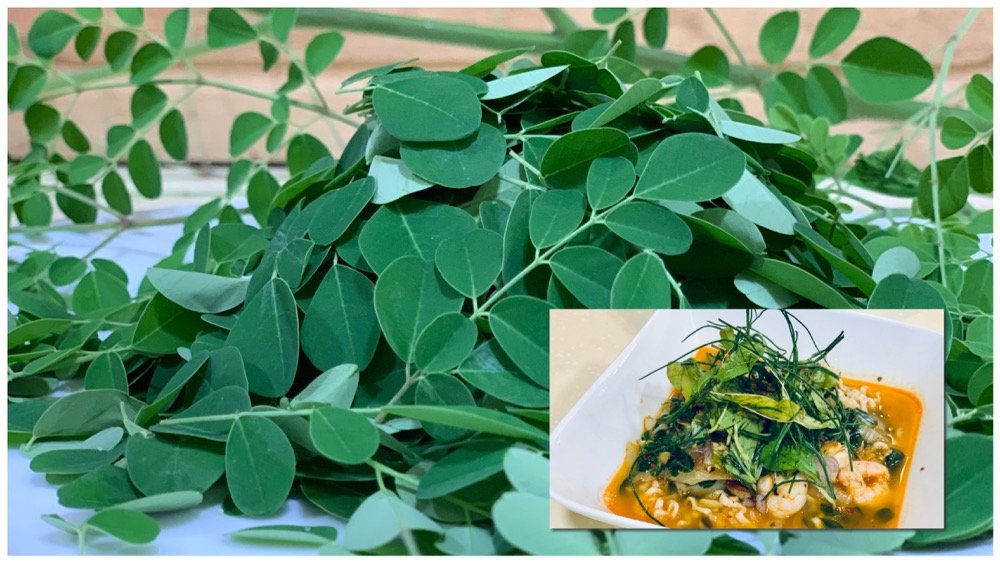 Malungay is what we called of Moringa back in the Philippines.

Though it has many benefits to our health, moringa can may contradicts to your health:

It is said that Malaungay also interfere with antiretroviral drugs for treating HIV. 
Because it can lower sugar level as well as lower blood pressure. 

Lucky for us who has to lower our blood pressure levels from high. We shall eat more Moringa. We shall not depend on medecation.
DO YOU KNOW?
Back in my country, The Philippines, we add moringa or malungay to our meals such as making noodle soup, chicken soup and even we dry this Malungay to make it into powder then capsule it. Though capsulising Malungay is not my thing, I prefer it to add to my soups..
# OTHER BENEFITS OF MORINGA or MALUNGAY
It has said that moringa may help in general health as anti inflamatory, high in anti oxidants
It is very beneficial for Asthmatic person..

It streghthen the lungs and open up breathing naturally. May not be for all types of astha but in general it is good for asthmatic people.

It is also 3 x high in potassium compare with Banana. - It is why I add it to be part of my daily meal. As potasium helps many women to keep away mood swing. ( if you can relate).

# HOW TO PLANT MORINGA

Moringa is very easy to plant. In the pot or directly to the soil. But Moringa or malungay loves sun..

# IS MORINGA GOOD EVEN YOU COOK IT?

According to the expert, it does mot matter if we cool the moringa leaves. It has still benefits as long as we drink the water. It is the water that contains all the nutrients.
However, I do believe in its potency if we juice the fresh leaves and not cooking them. The problem I face is that the pure juice is very bitter.

# COOKING WITH MORINGA
Add it to your chicken soup or noodle soup just like how you add your leafy vegetables. Try to just add the leaves for a minute right before you are done with all the cooking.
If not.. as I mention above.. juice it and drink the fresh juice every morning before your meals.


#moringa

#malungay

#howtocook

#recipe
Posted using Partiko iOS