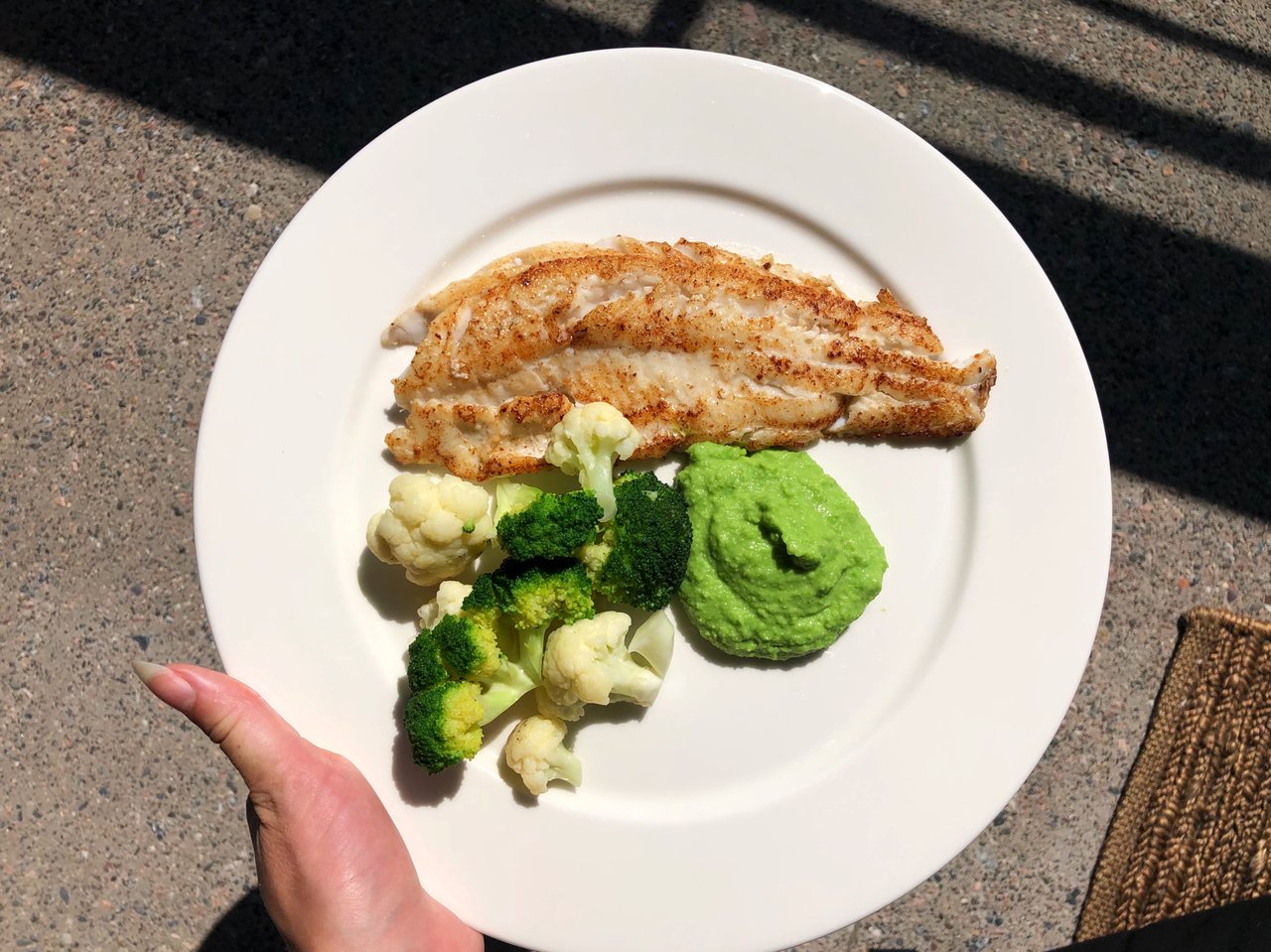 After walking for 10 kilometres and sweating in a delightful summer heat, it was time for a proper good lunch. I pan fried pike-perch, steemed cauliflower and broccoli and made a really fresh pea pyree with lots of lime juice.
This was a really great lunch for a hot day, heathy, tasty and not too heavy. I always loose appetite when it's very hot, all I wanna eat is fruits. I hardly ever eat fish, which is obviously bad, and I actually just bought omega-3 supplements because of that.
I don't particularly like everyones go-to fish salmon, but pike-perch is delicious, and very expensive, usually around 40€/kg. I think I need to start eating it more often anyway, but not on a weekly basis. I need a fisherman to sell it to me cheaper.