Good evening misfits
As we continue to lock down, shut down, slow down etc. A fella has to pause, and think, yup, thats why I have gold, silver, and long term storable food. Now speaking of food, I figured on making some wings for tonight.
So I did... and zuccini.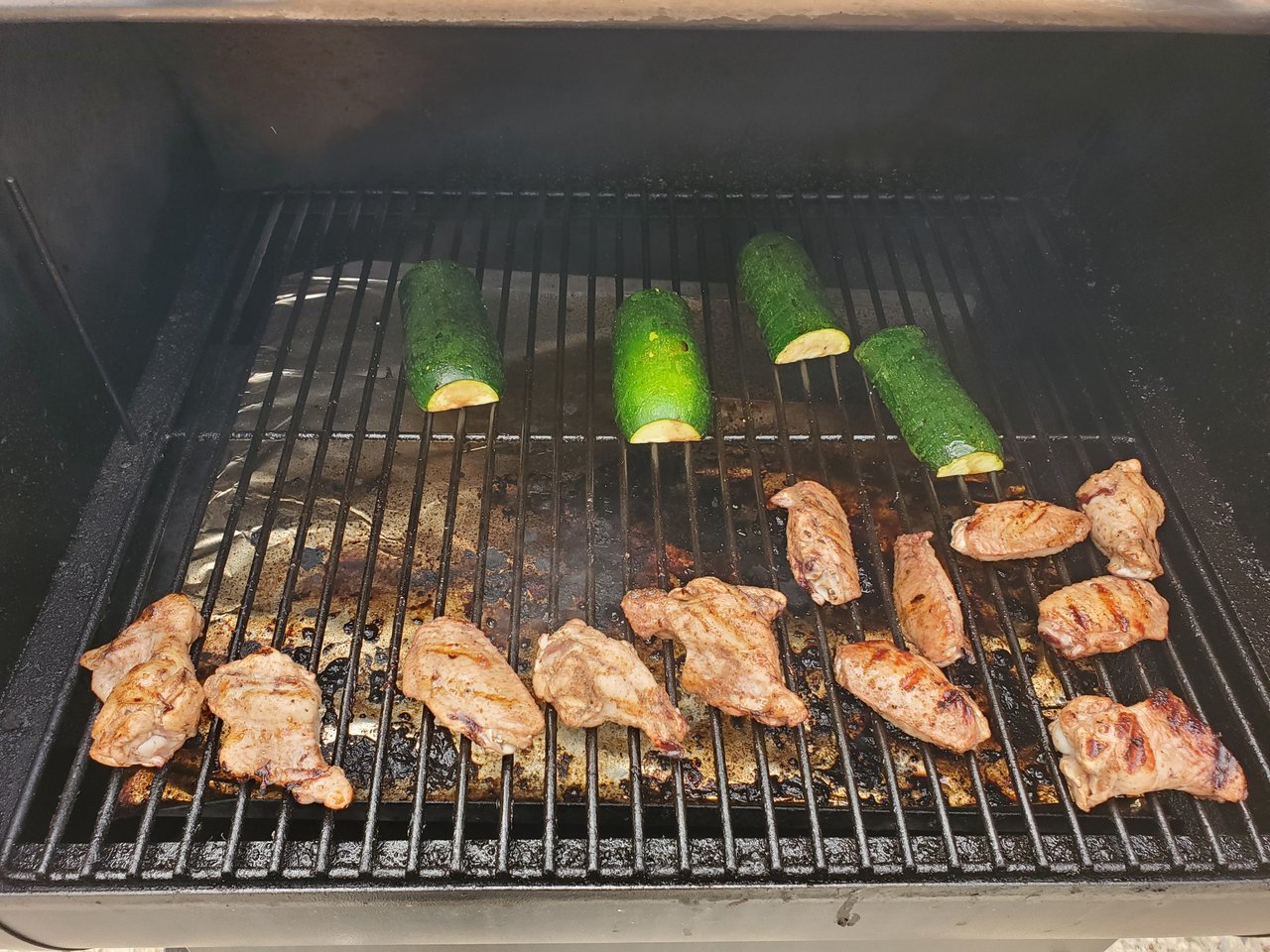 All cooked on the Treager pellet smoker.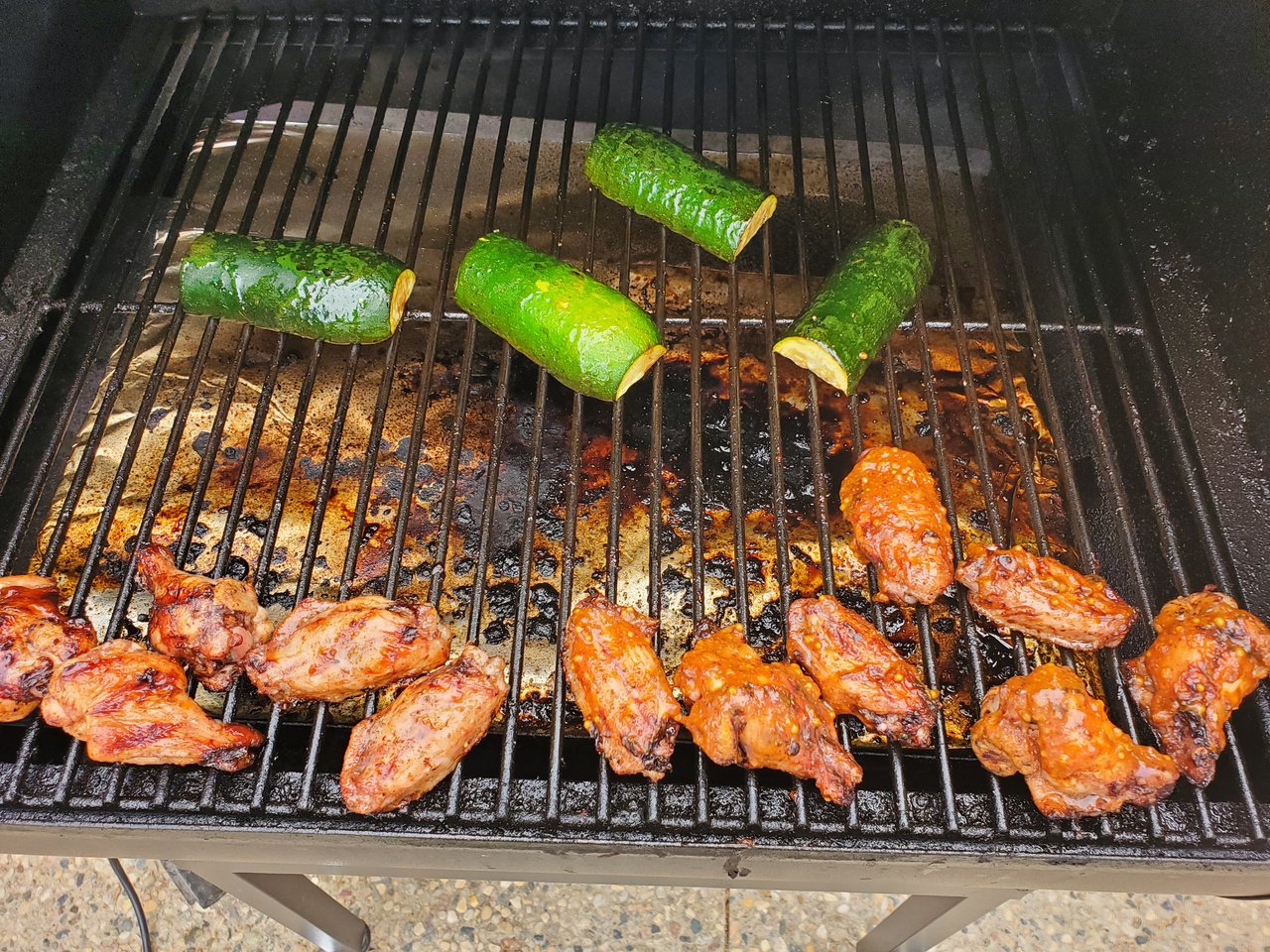 These pellet smoker grills are amazing, I hardly ever use my propane grill anymore. I mean look at this.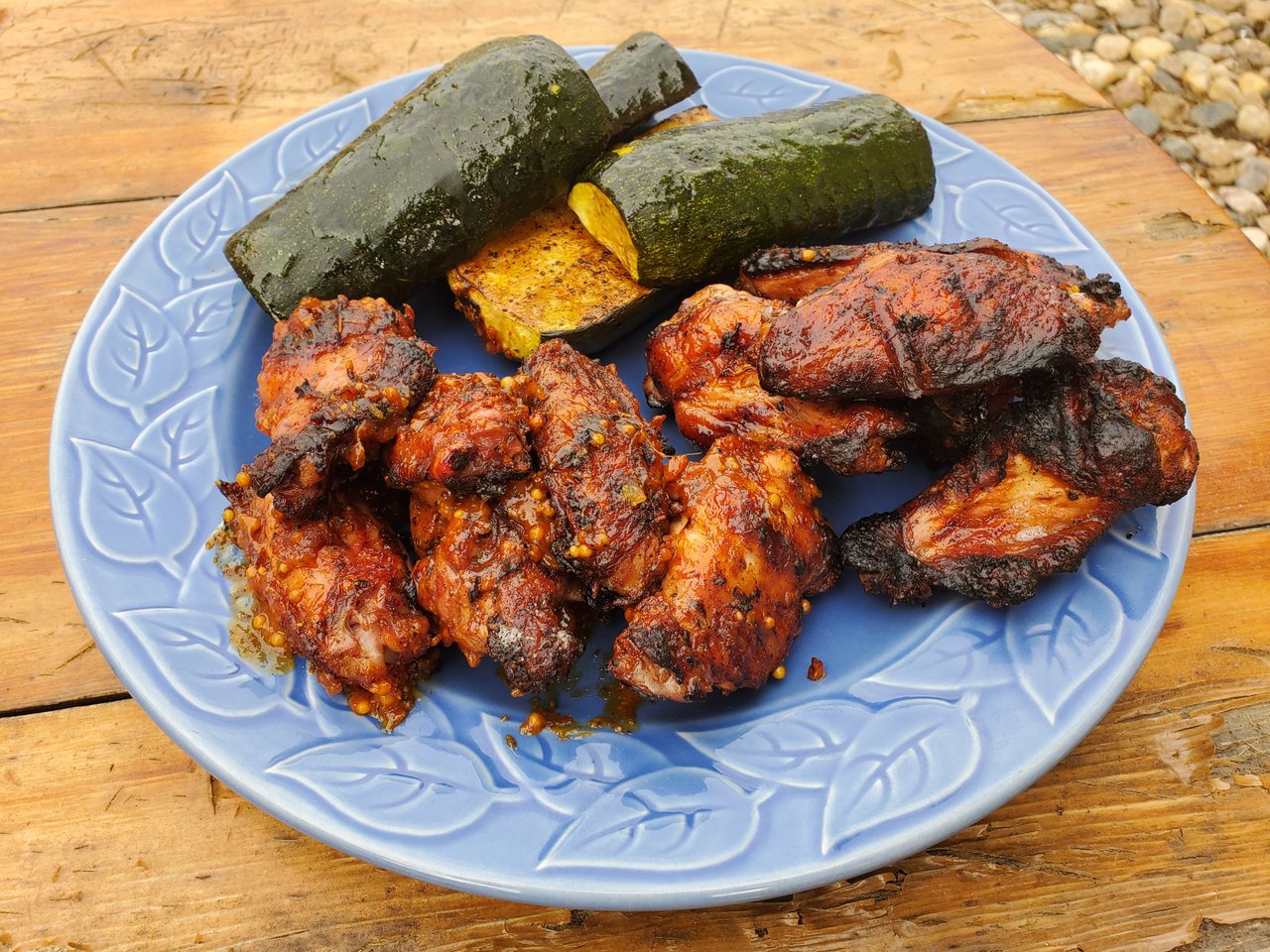 I mean, thats a game day supper right there. Time to tune in the hockey ga... oh yeah, shit, I guess Ill watch Golden Girls reruns......
Still, "Let's go Blanche, Let's go 👏👏"