Gnocchi with chicken and champions
---
On the weekend my girlfriend and me mostly go to a local market to get vegetables, meat and cheese for the upcoming week. We really like the freshness of the ingredients you can buy there and this time we found a nice piece of rosemary chicken (already prepared; if you can get this somewhere: try it out. Otherwise you can add some rosemary to the chicken yourself). So on the weekend we cooked this great meal and I like to share it with you.
Ingredients (2 portions)
0.7 pound chicken breast (about 300g)
4 cups gnocchi (about 400g)
1/2 zucchini
1/2 bar of leek
2 cups champions (about 250g)
1 tablespoon cream cheese
1/5 cup water
1/2 teaspoon flour
1/2 lime
Salt + pepper
some butter lard (or just butter) for the pan
rosemary (optional)
Instructions
Add butter lard to a pan and heat it to a medium temperature. Then add the gnocchi so they get slowly a little bit crispy.
Cut zucchini, leek and champions into small pieces. Add them to a pot and sear it. Then add the water + flour (mixed), lime (juice only) and salt + pepper to your taste.
Cook chicken (optional add rosemary) on the preheated grill until no longer pink in the center and the juices run clear, 5 to 10 minutes per side.
---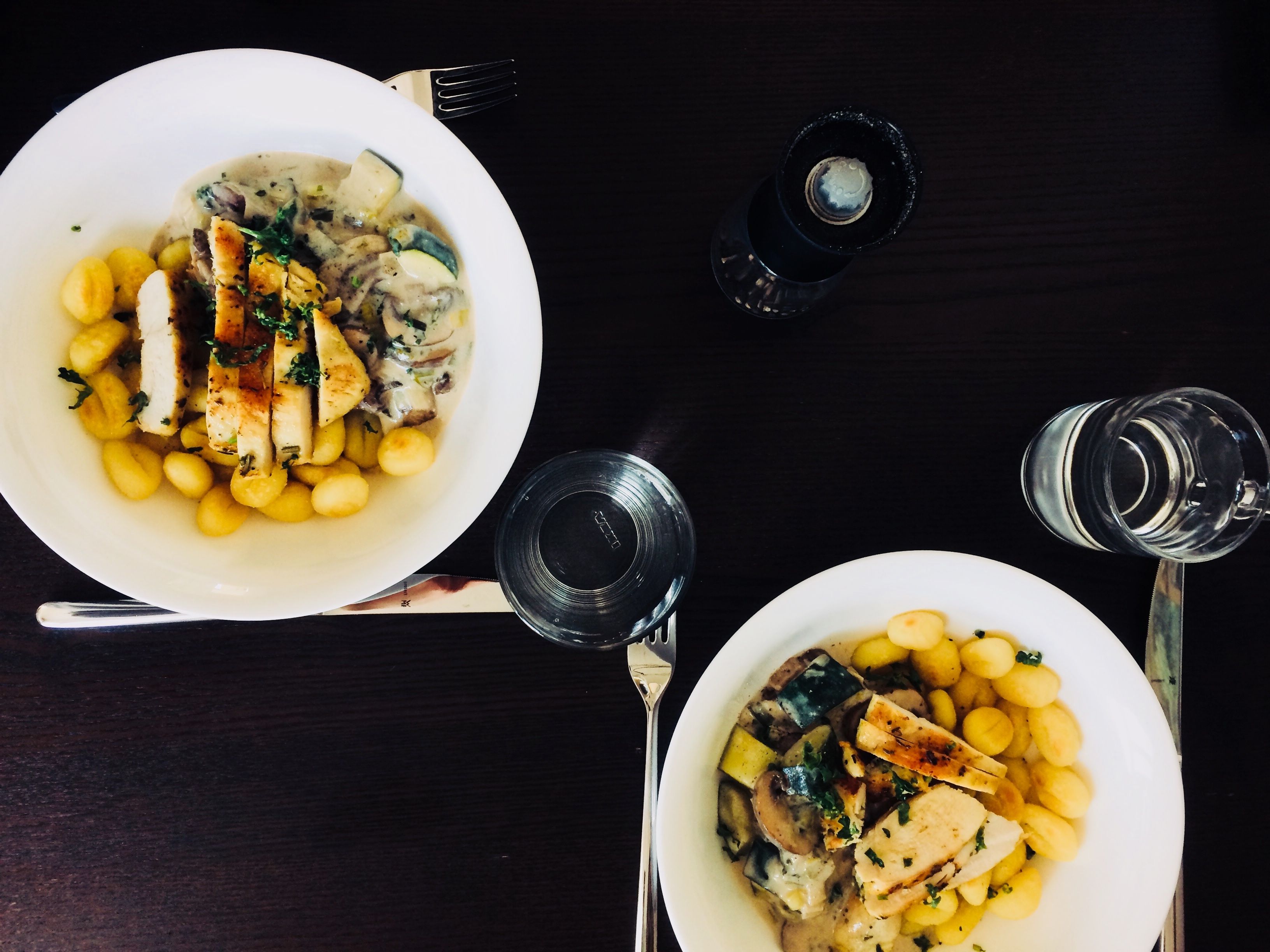 Enjoy your meal!
If you liked the recipe and/or tried it yourself I'd like to hear your feedback if you liked it. :)