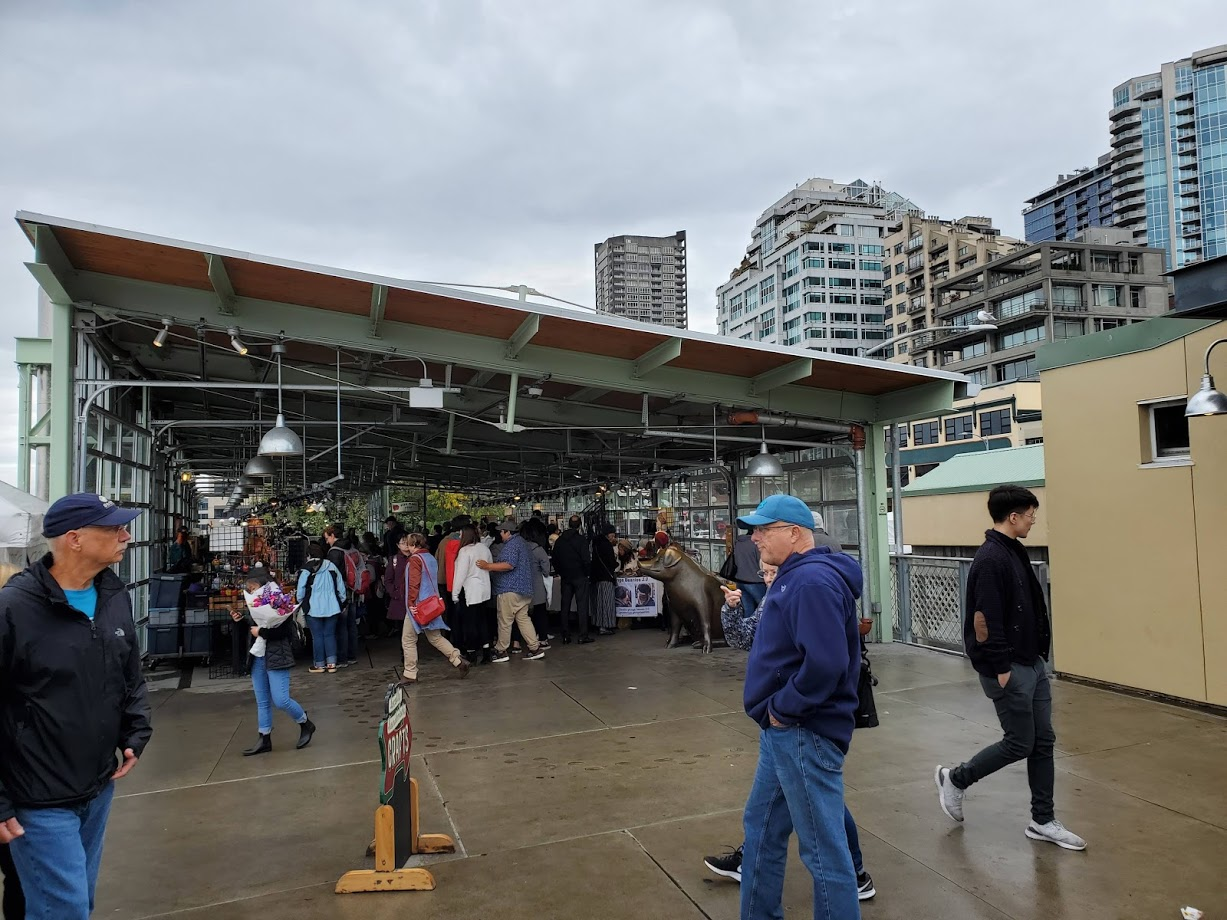 Gloomy day's have taken over Seattle but that's not stopping the locals from visiting the age old Pike Place Market which has been a mainstay of the city for over 100 years. Most of the stalls are run by local producers who will sell flowers, fish, and other consumables for really fantastic prices. It's amazing that even on a cold day like this, the atmosphere remains alive and buzzing.
I wasn't interested in purchasing anything for use at home since I'm only visiting the city for a short time but I was really interested in trying out some of the local food stalls. I hear that the soups - or chowders - are very good here and I quickly find myself a stall outside selling this for a really decent price of just a couple of dollars a pop.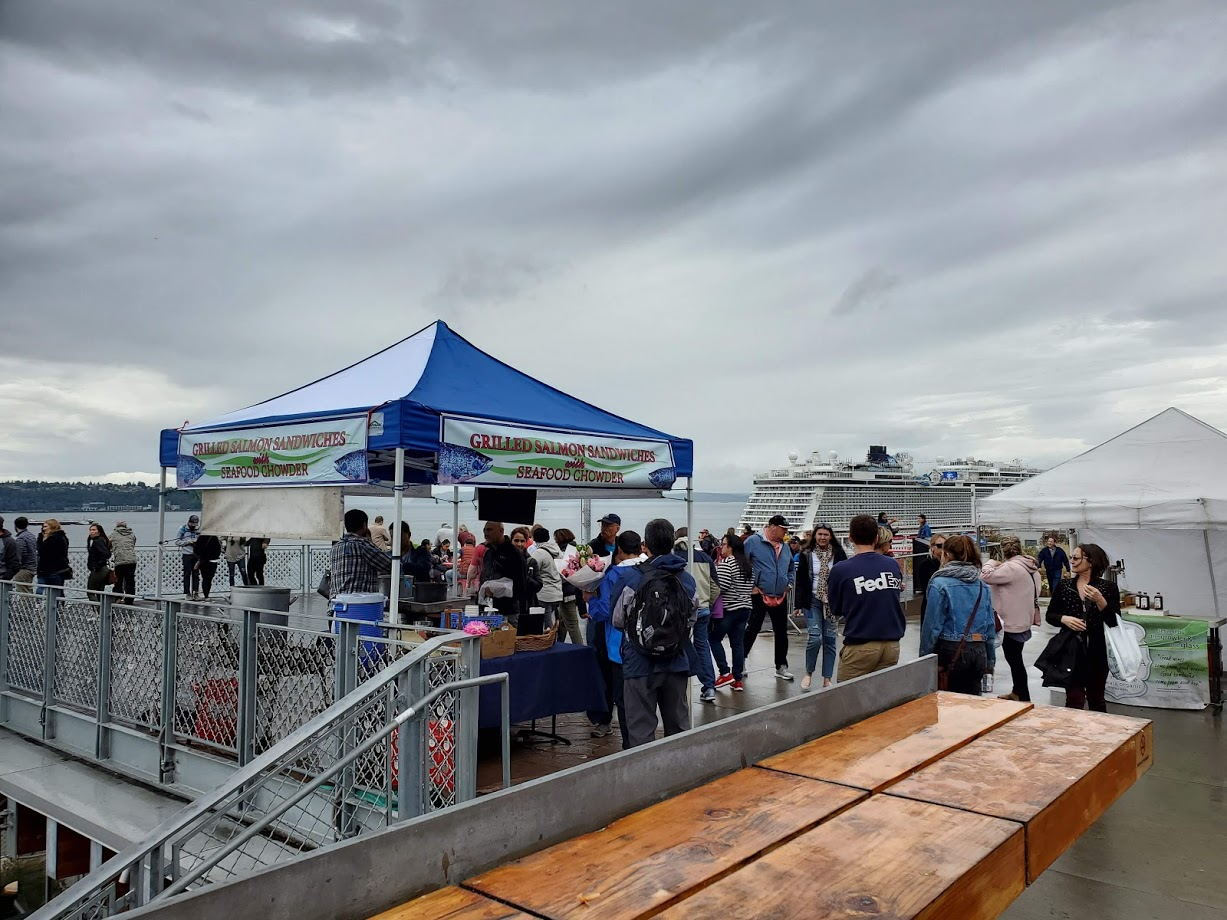 As opposed to "Clam Chowder" the chowder variant here is a cocktail of seafood, most notably locally farmed salmon, which they also sell in their sandwiches.
It was getting rather cold so I was mostly interested in the hot seafood chowder. It has a sort of runny consistency that I assumed would be less tasty than the thick kind you'd find further south but it works. You get a bit of bread to eat with it and the soup itself has a lot less creamy taste masking the natural seafood tastes of the sea.
People here obviously prefer less cream and would rather enjoy the original taste of the seafood.