The perfect dish for a hearty lunch, which perfectly combine the potatoes, bacon and cheese.
Прекрасное блюдо для сытного обеда, в котором идеально сочетаются картофель,бекон и сыр.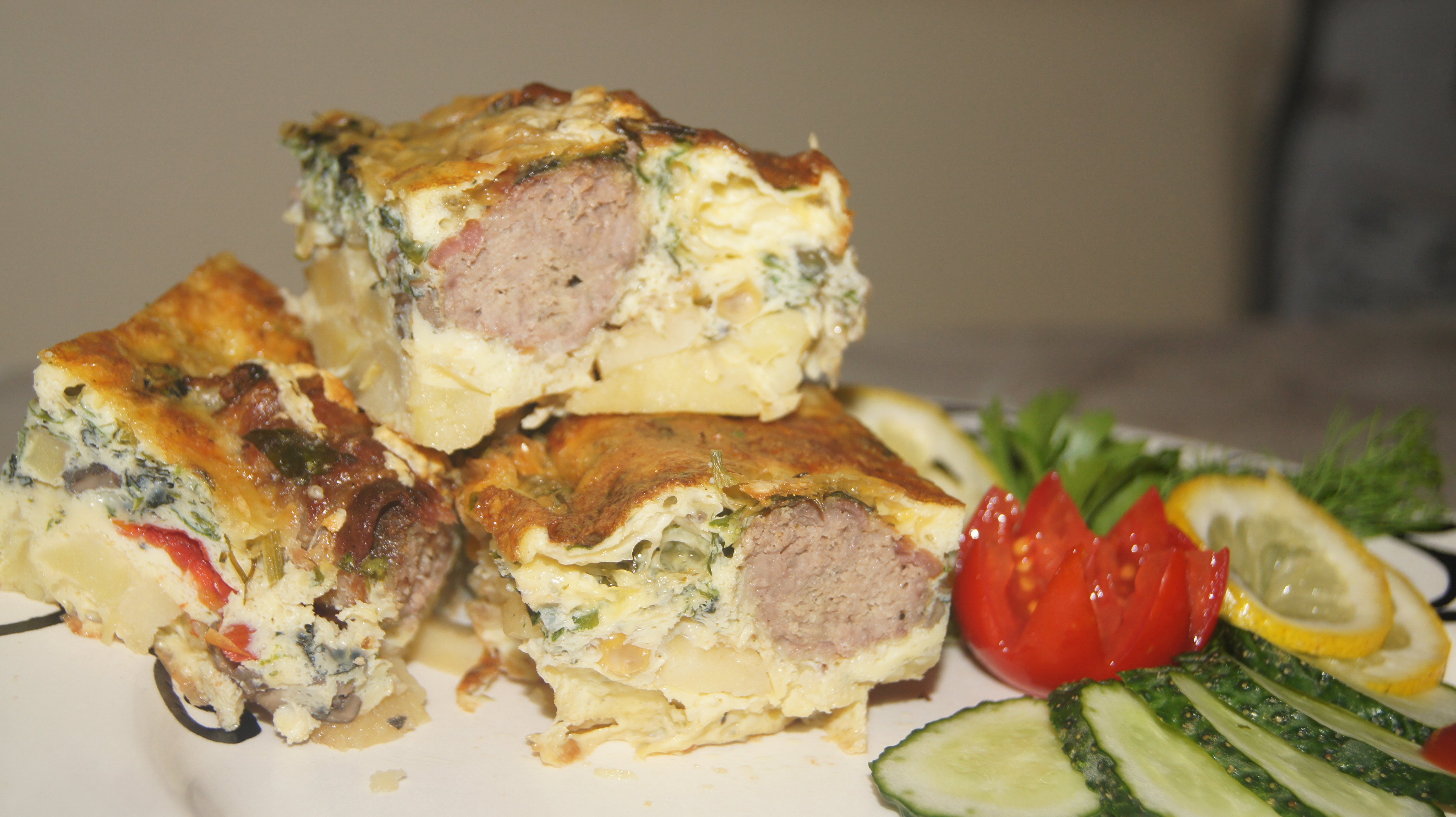 To make this dish you need the following products:
potatoes, eggs-10 pieces, mushrooms, onions, herbs, mincemeat- 300g, bacon, tomato, corn, cheese, basil.
Для приготовления этого блюда необходимы следующие продукты:
картофель, яйца-10 шт, грибы, лук, зелень, мясной фарш-300 гр, бекон,помидоры, кукуруза, сыр,базилик.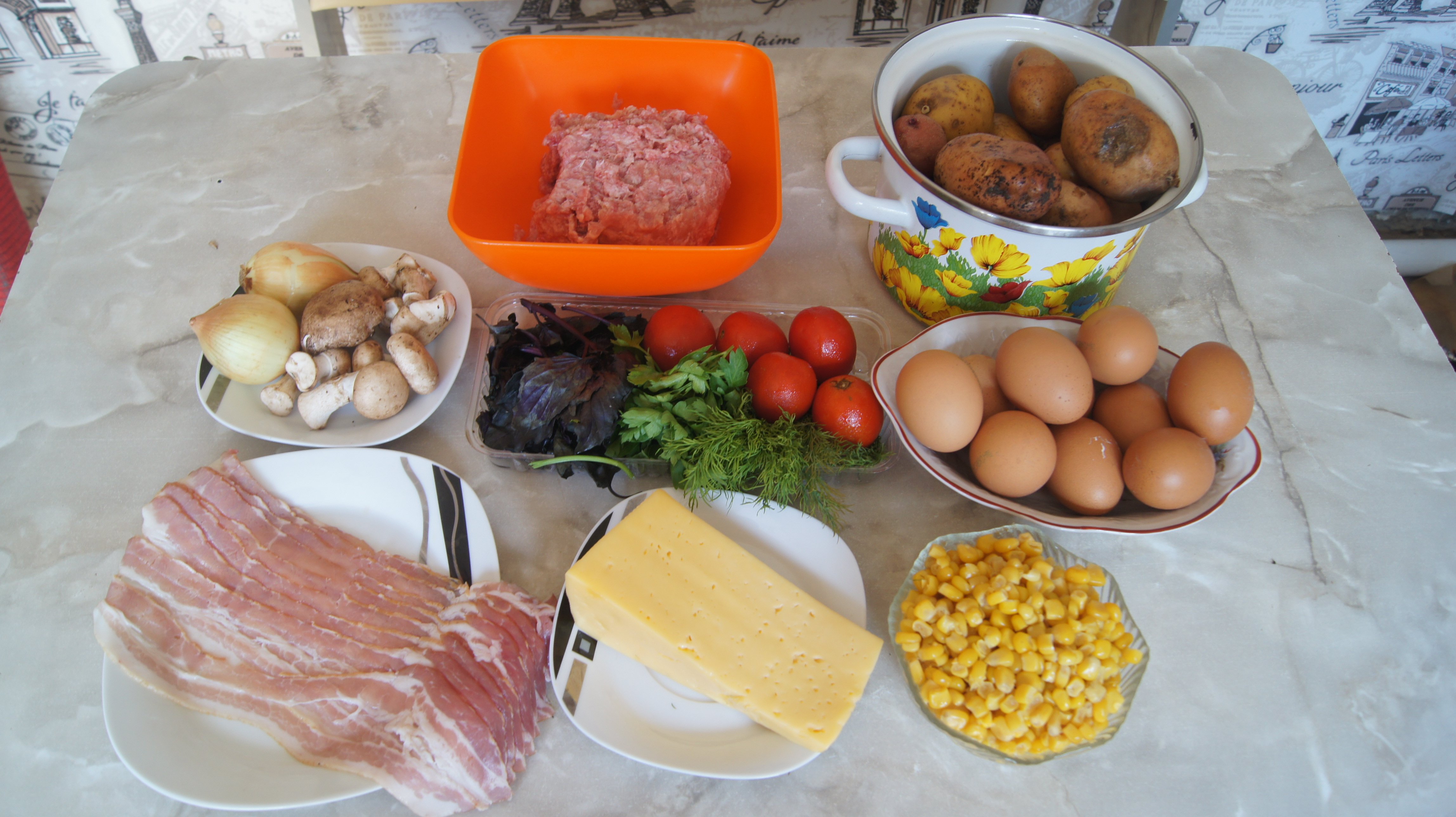 sliced potatoes and  lightly fried in a pan.
нарезаем картофель присолить и слегка обжариваем на сковородке.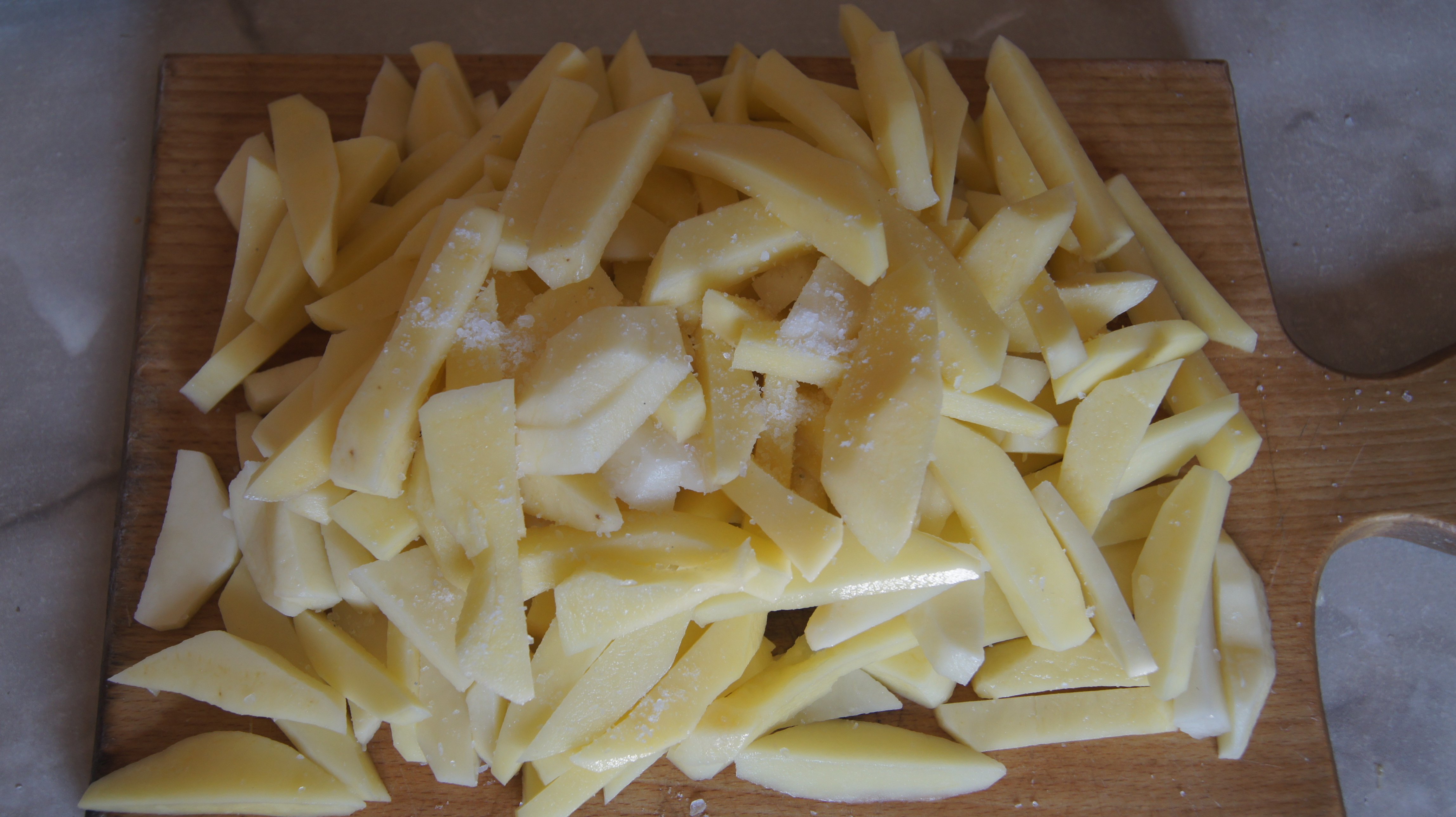 Fried potatoes, put in a pan.
Жареный картофель, выложить в противень.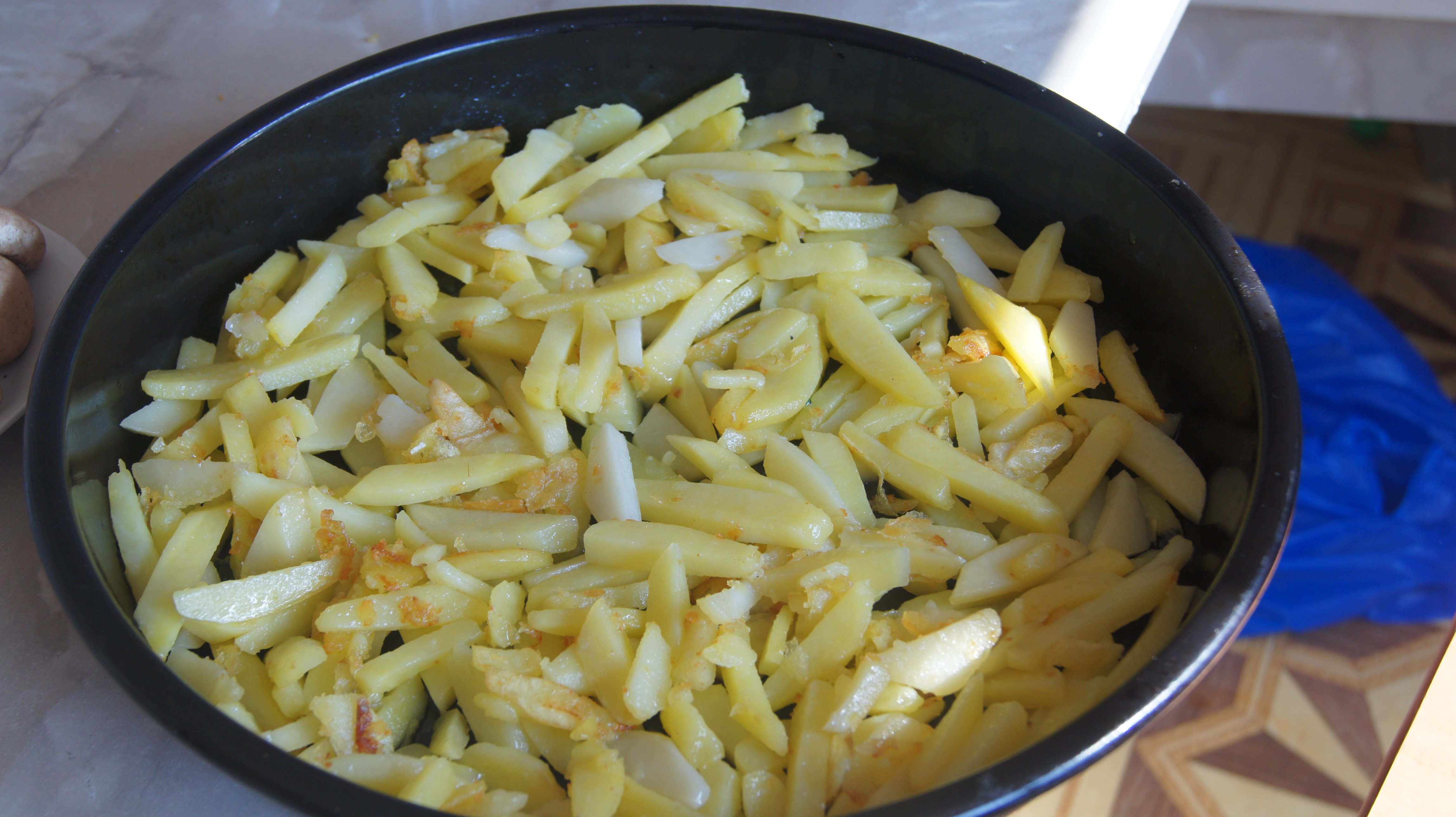 add the mushrooms and corn
добавить грибы и кукурузу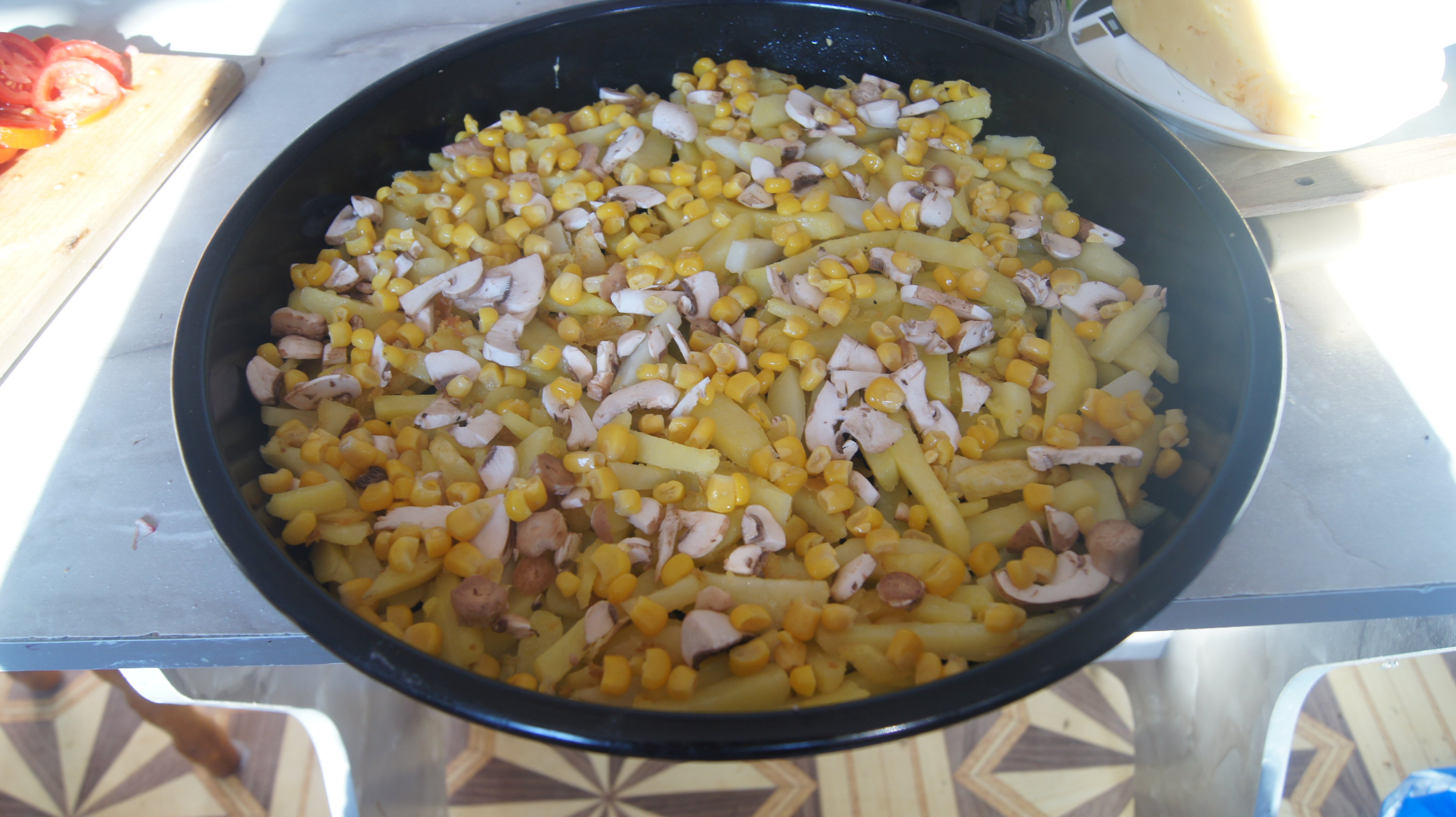 continue doing patty of minced meat, wrap in bacon strips and fry in a pan.
далее делаем котлету из фарша, оборачиваем в полоски бекона и жарим на сковороде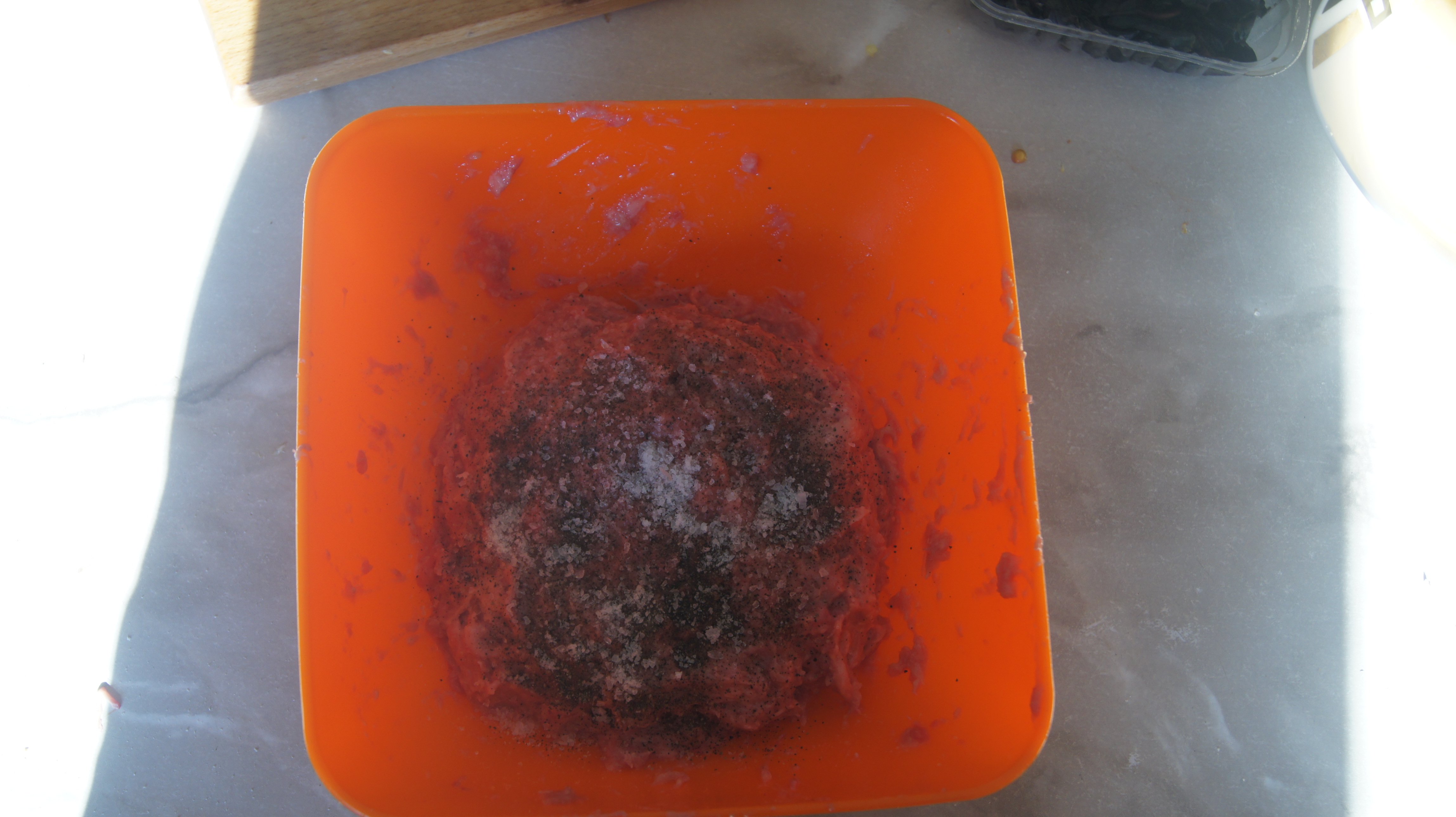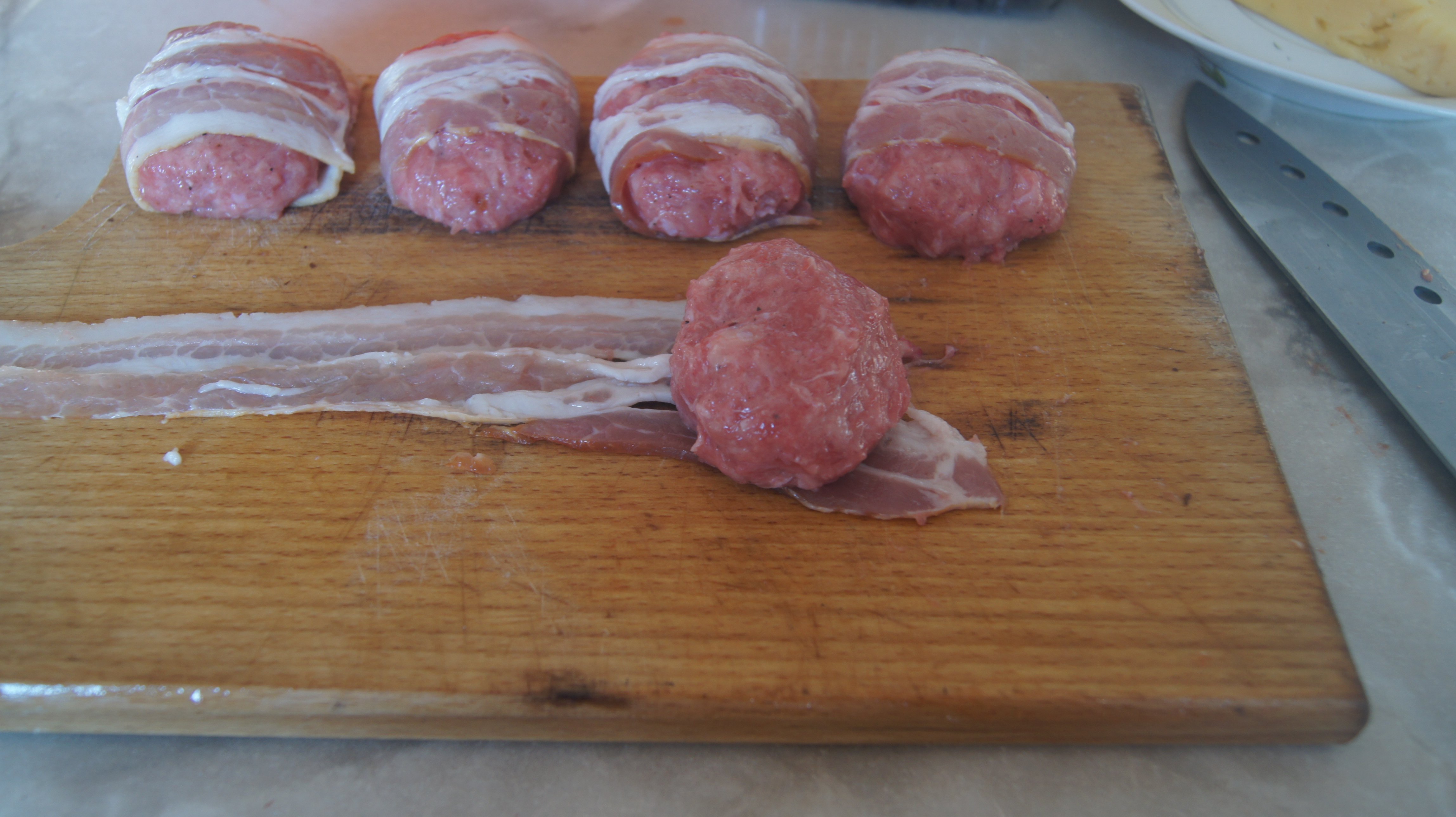 Put in the oven 170C for 15 minutes
Поставьте в духовку 170С минут на 15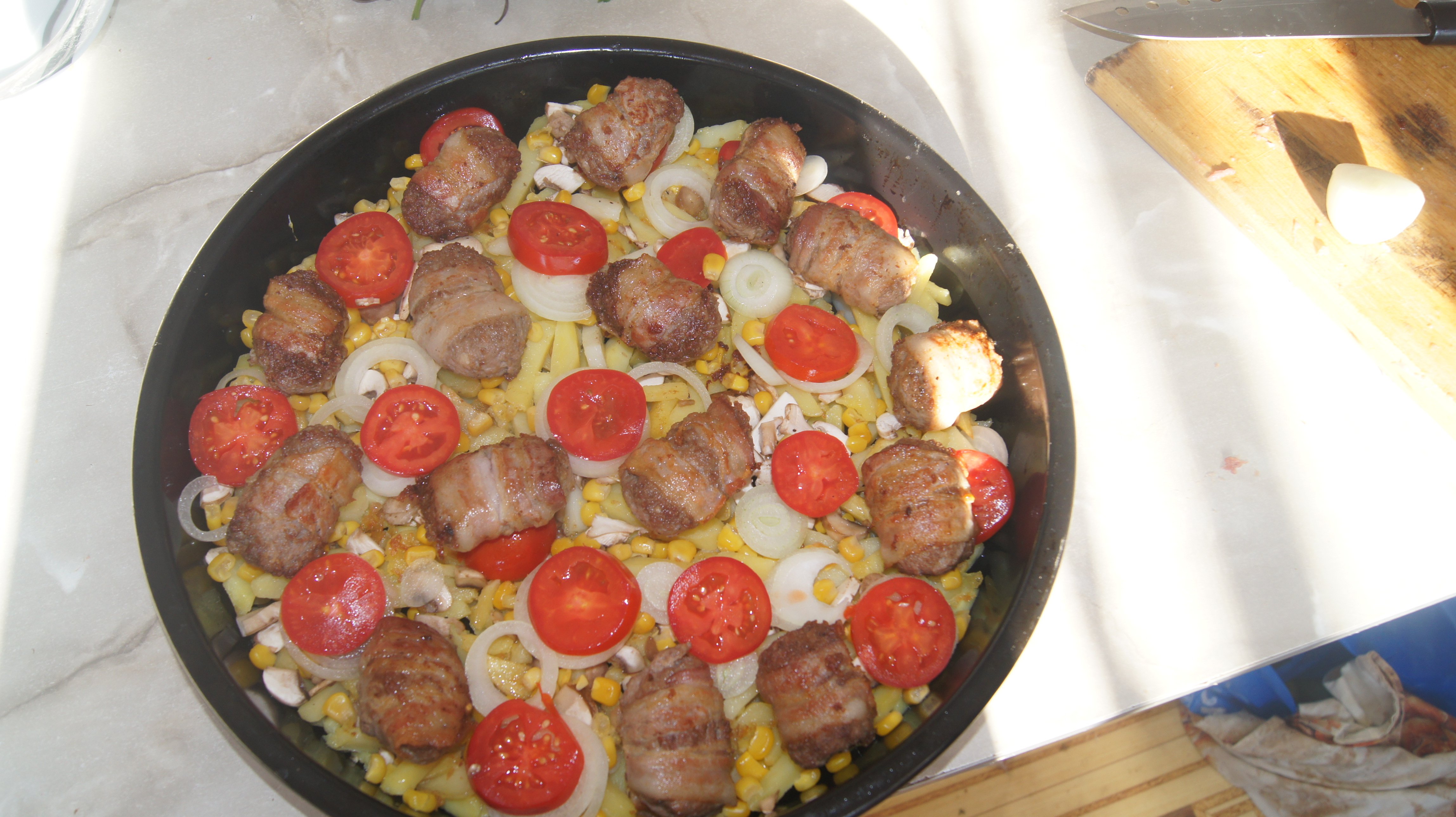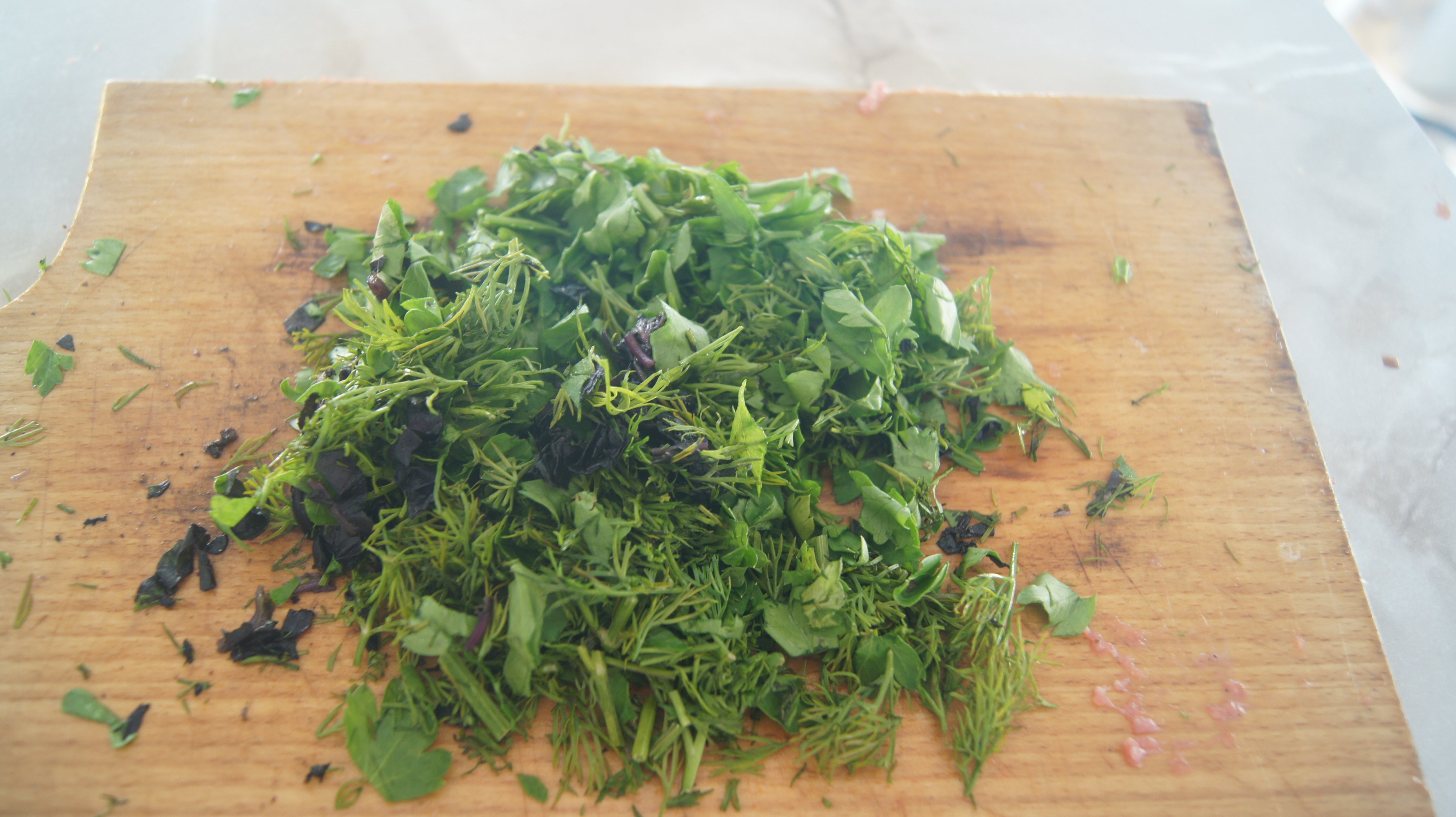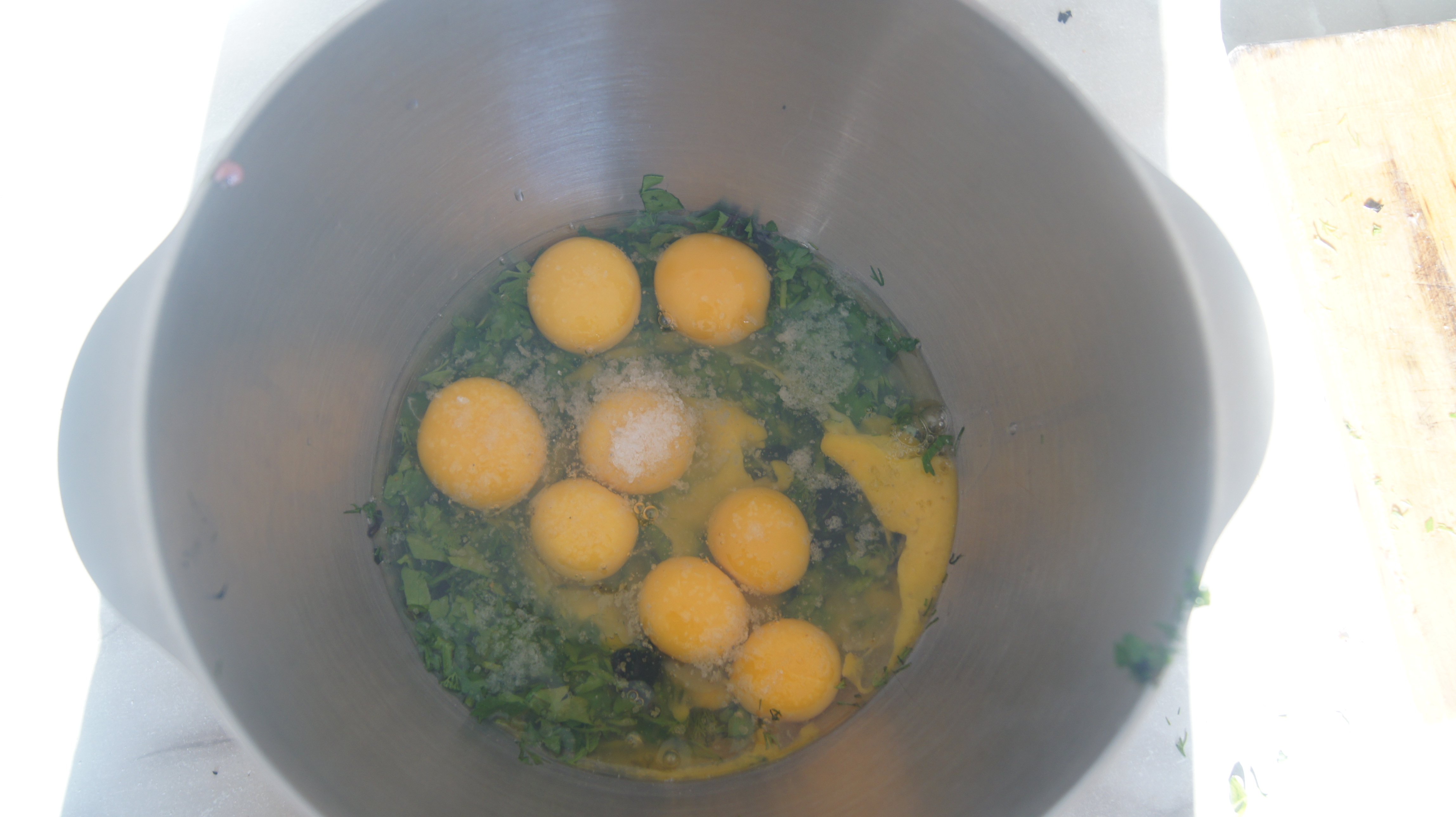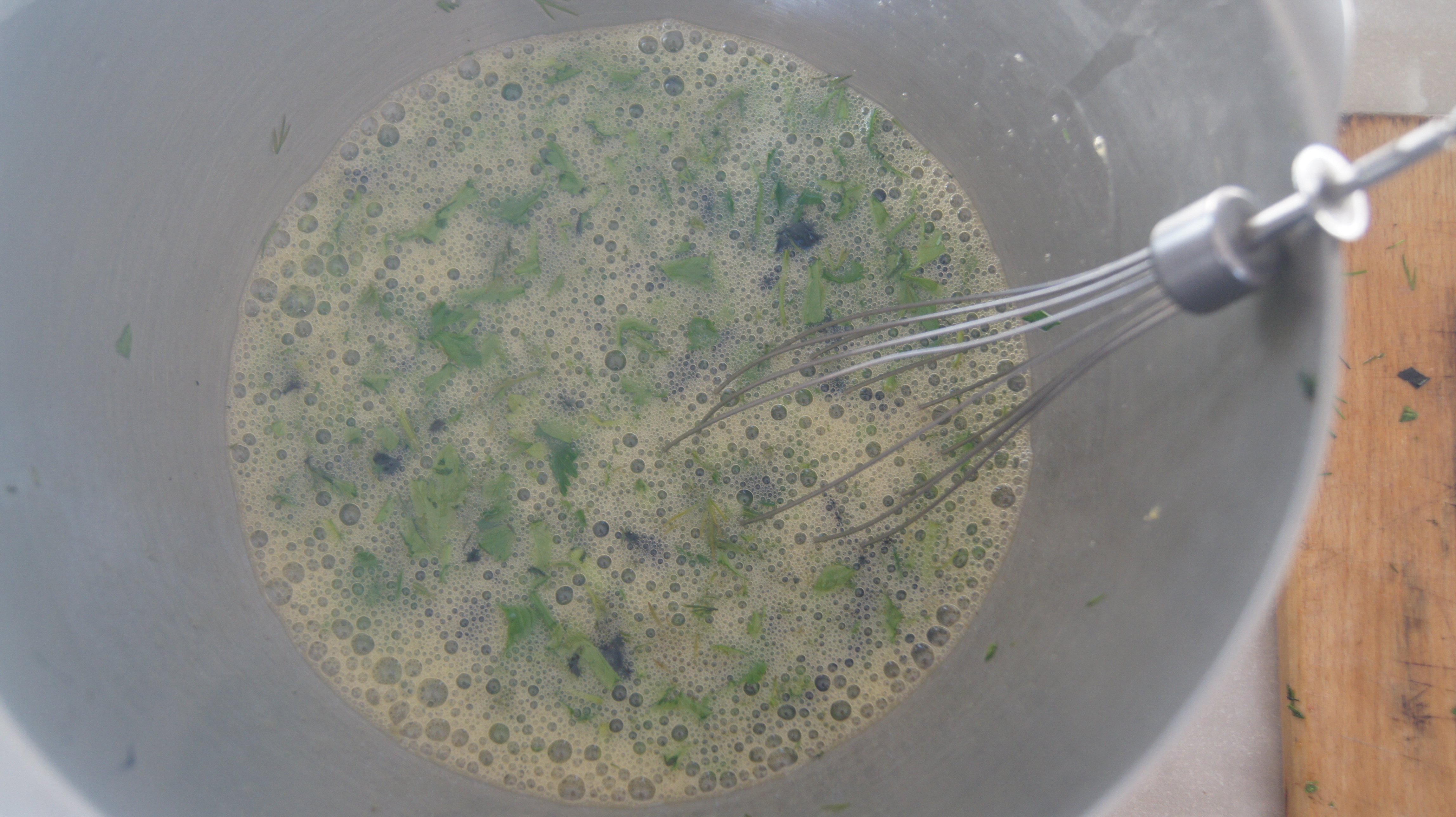 After 15 minutes, remove the pan. Add the beaten eggs with herbs and sprinkle with cheese. Send your dish back in the oven for 7-8 minutes.
Через 15 минут вытащите противень.  Добавить взбитые яйца с зеленью и посыпать сыром . Отправьте блюдо снова в духовку на 7-8 минут.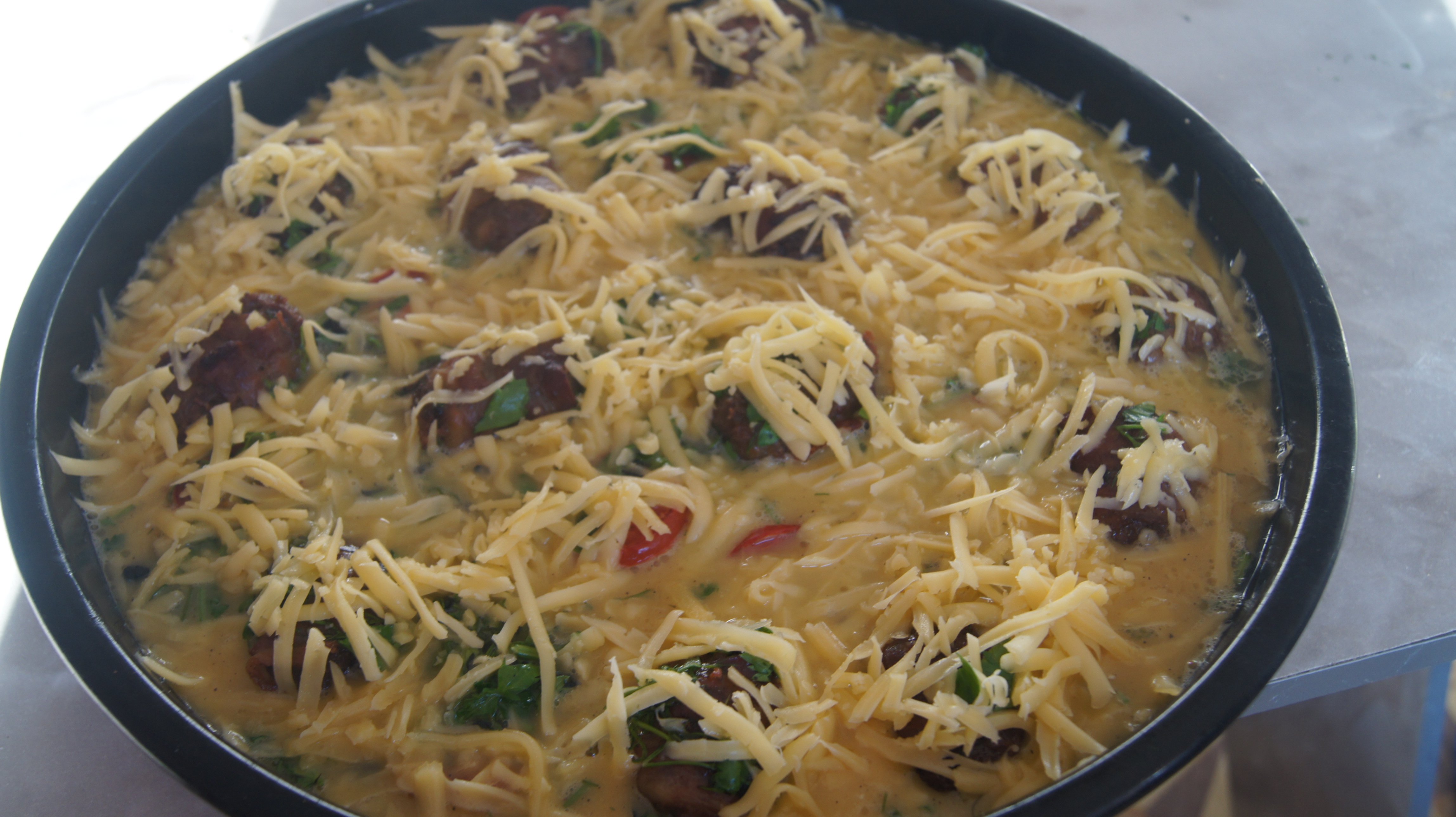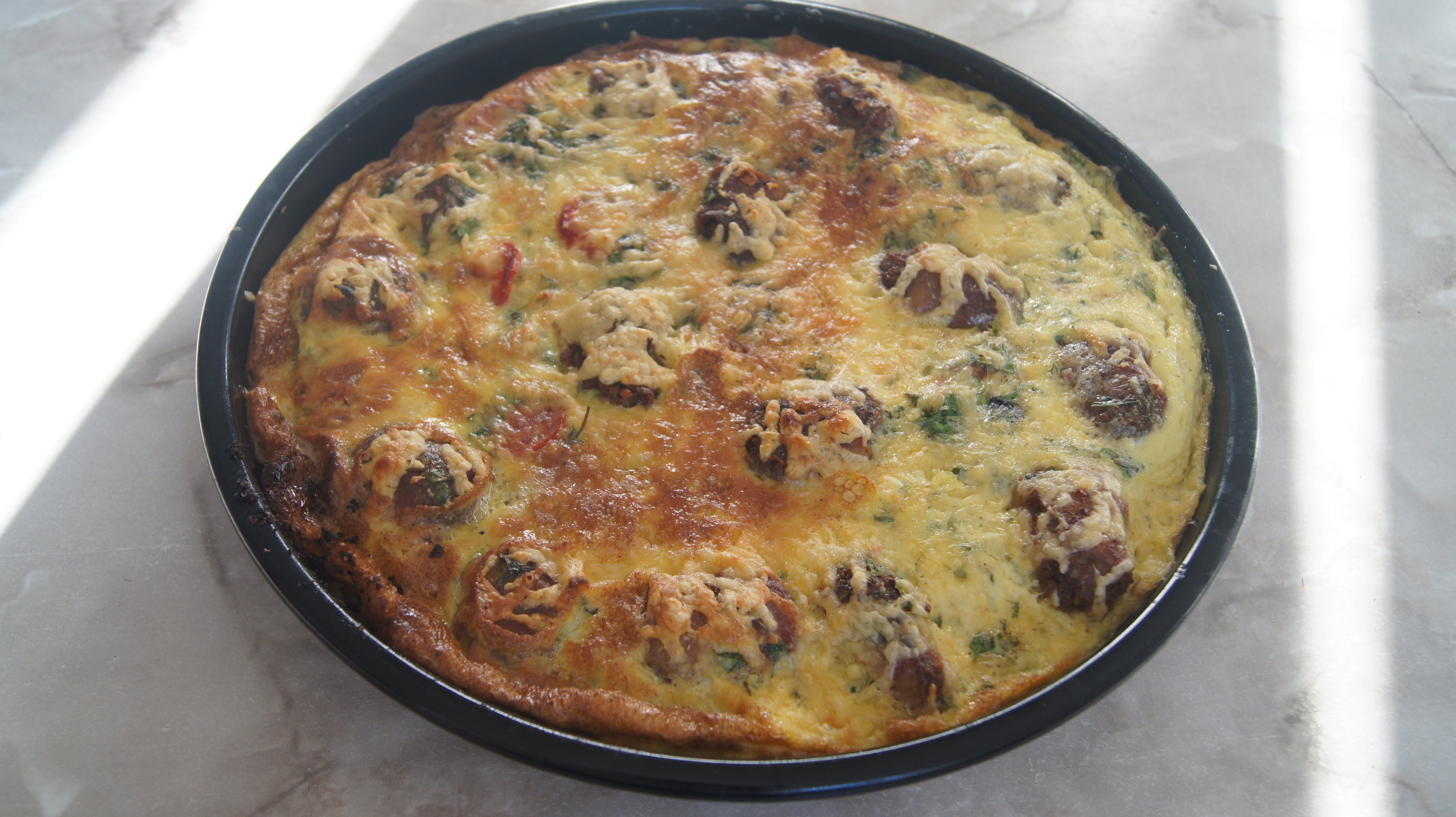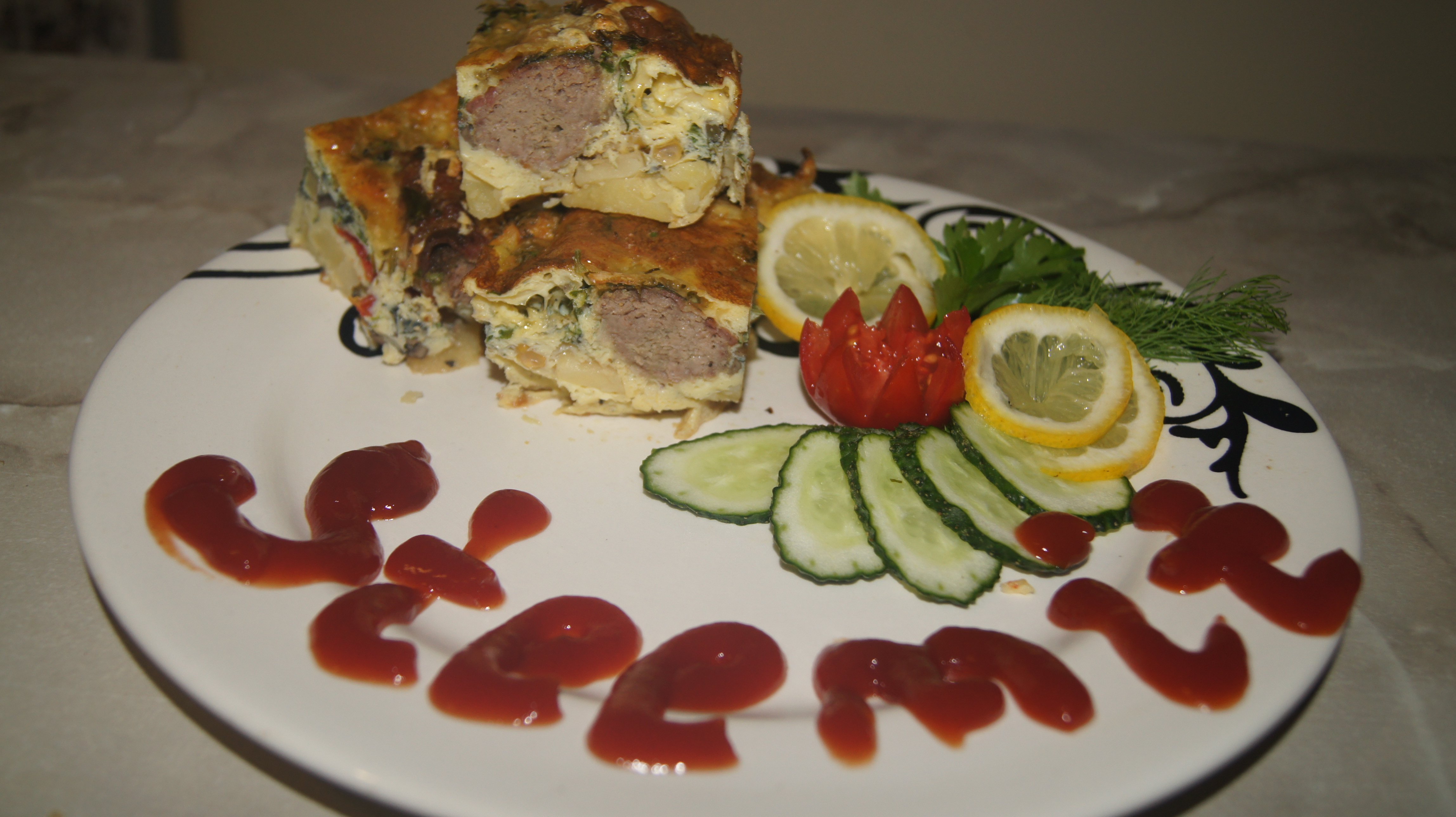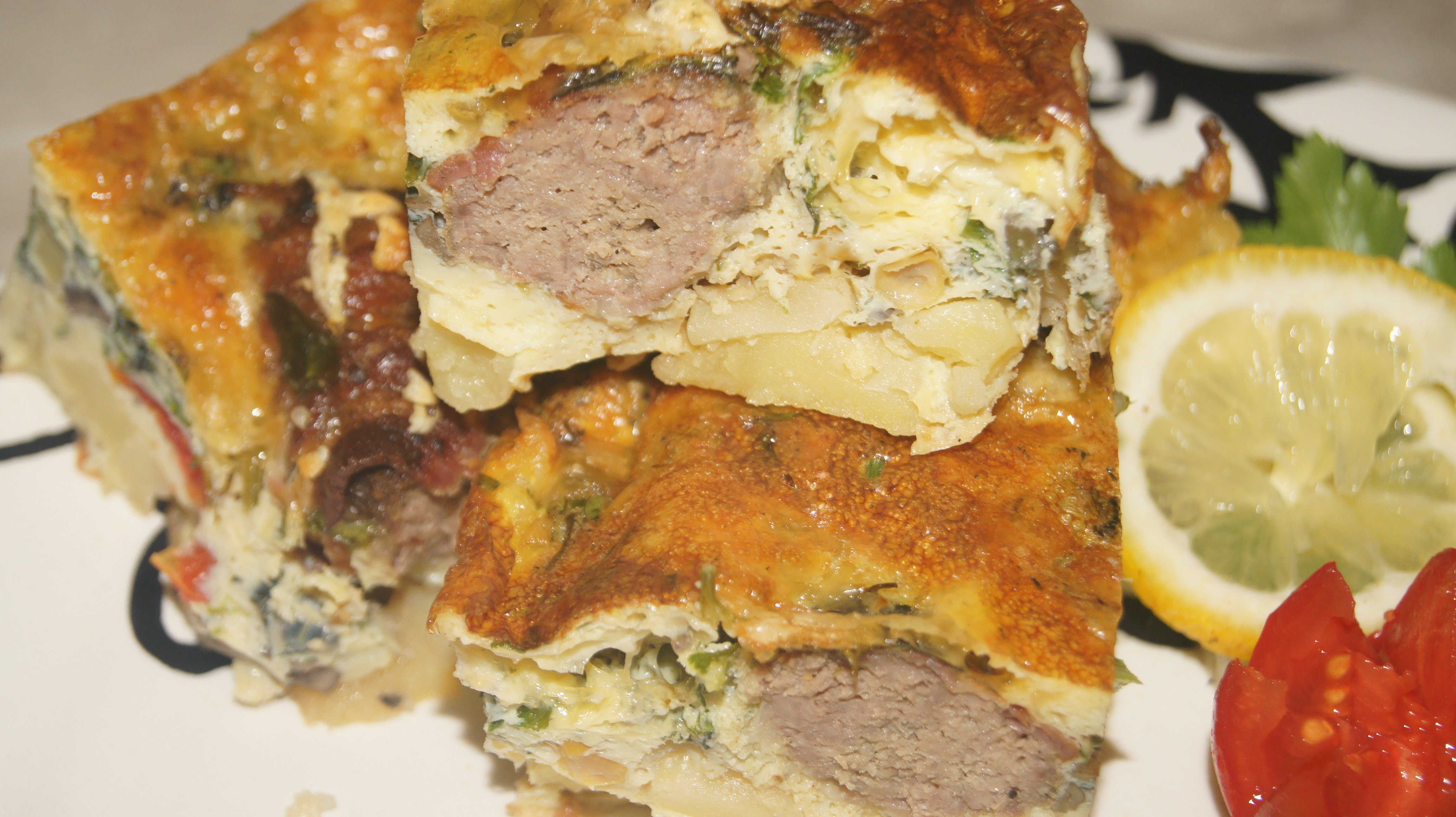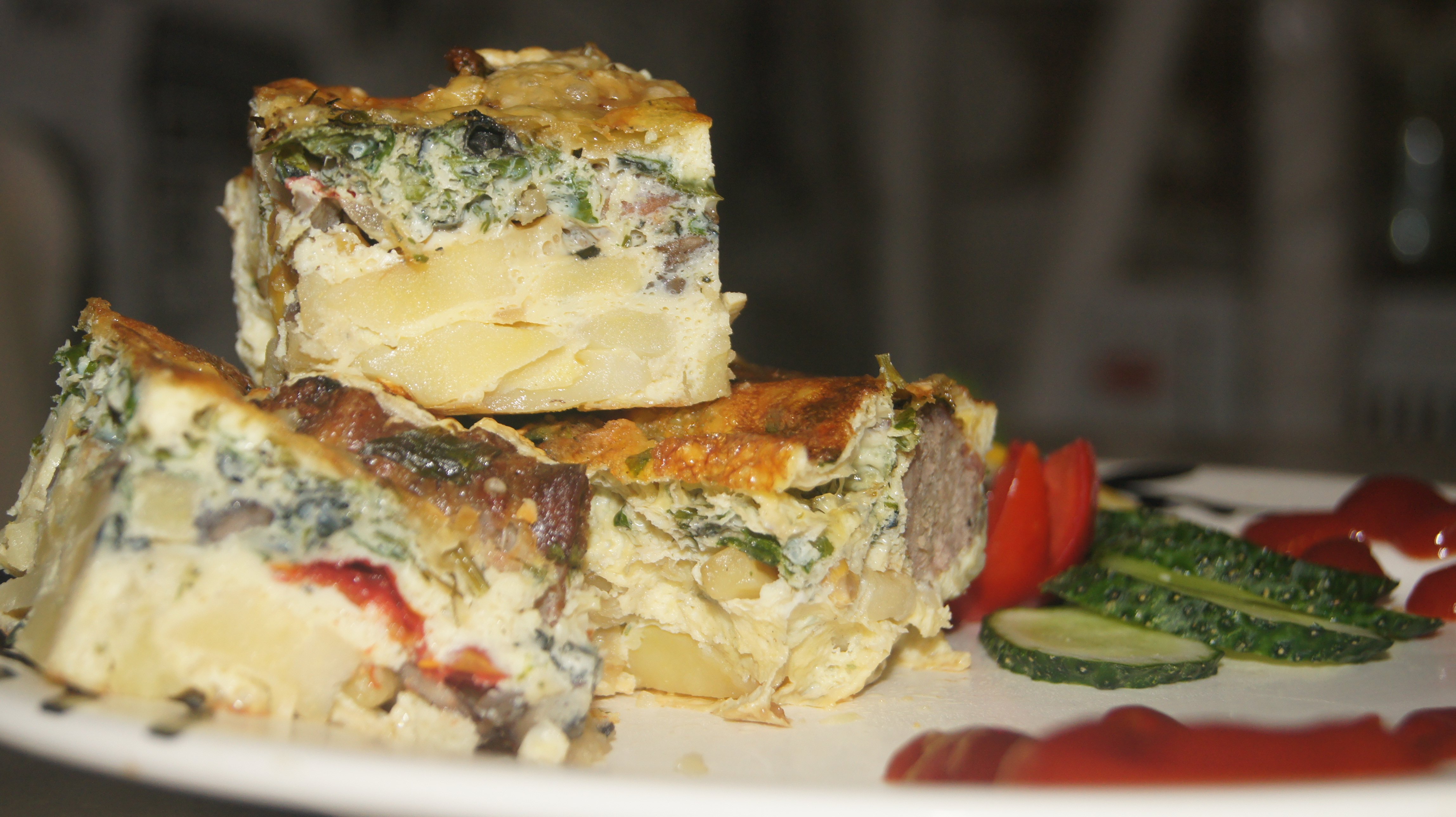 Bon Appetit everyone :-)