Today I want to offer you a delicious and easy recipe wings in soy sauce and honey.
Сегодня я хочу вам предложить очень вкусный и быстрый рецепт крылышек в соевом соусе с медом.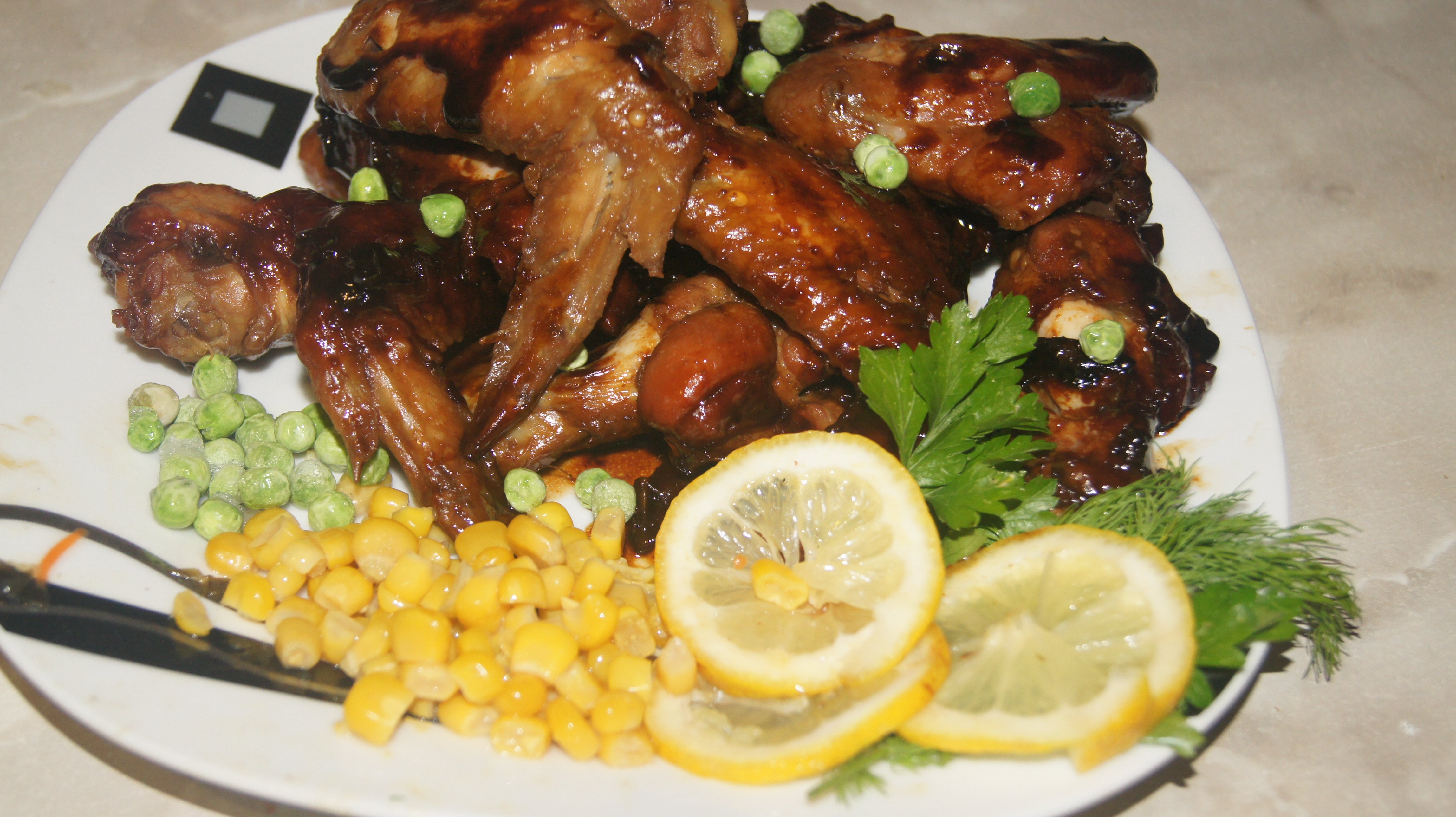 To prepare the food we need:
Chicken wings - 1kg, soy sauce - 250 mg, a tablespoon of honey.
Для приготовления блюда нам нужно:
Куриные крылья - 1кг , соевый соус - 250мг, столовая ложка меда.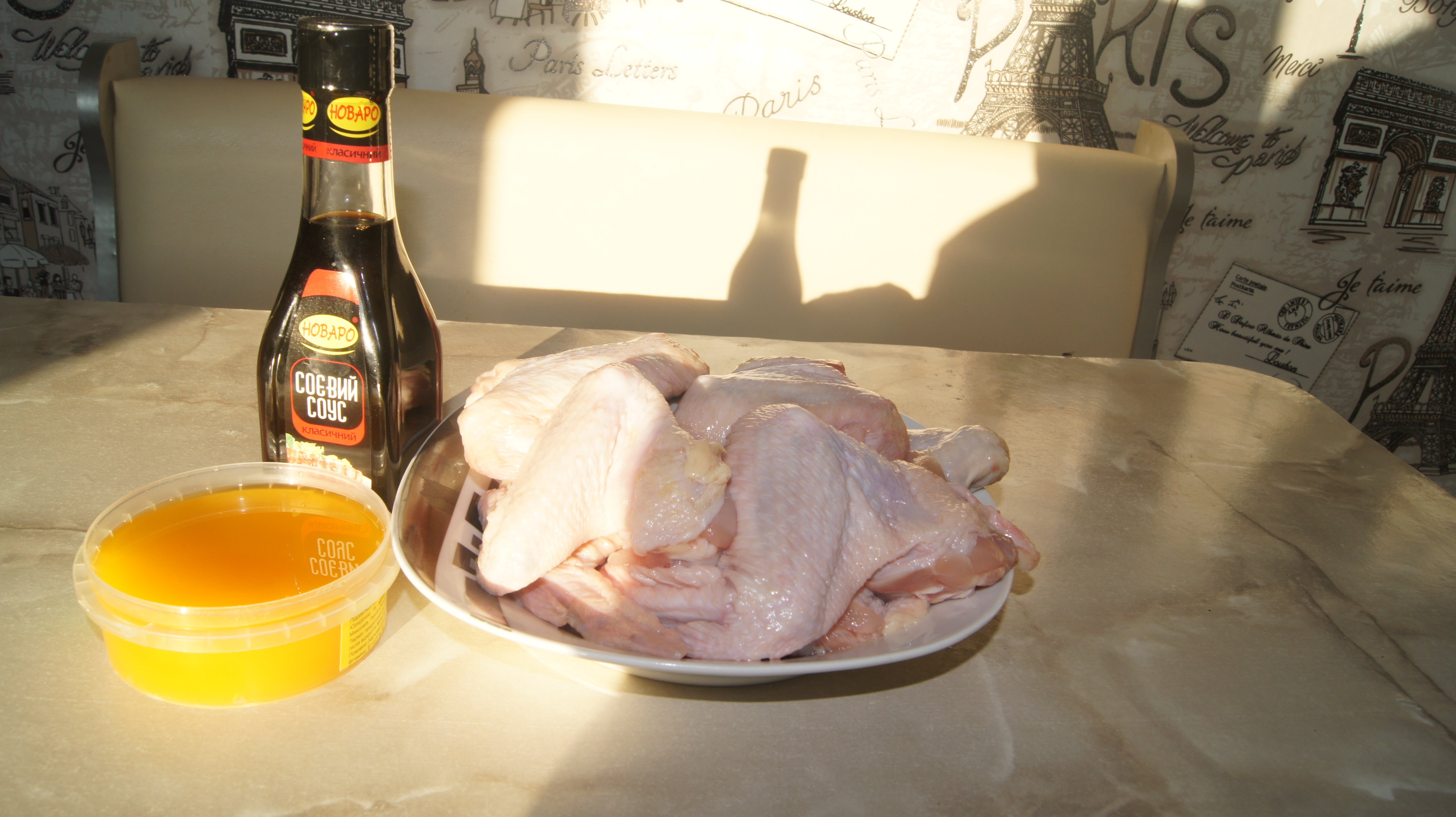 Fold the wings in a cast-iron pan, pour the soy sauce, add a tablespoon of honey. We put on a plate, cover with a lid, bring to a boil and then reduce, wait until the soy sauce thickens.
Складываем крылышки в чугунную кастрюлю , заливаем соевым соусом добавляем столовую ложку меда. Ставим на плиту, накрываем крышкой, доводим до кипения и потом уменьшаем, ждать пока  соевый соус загустеет.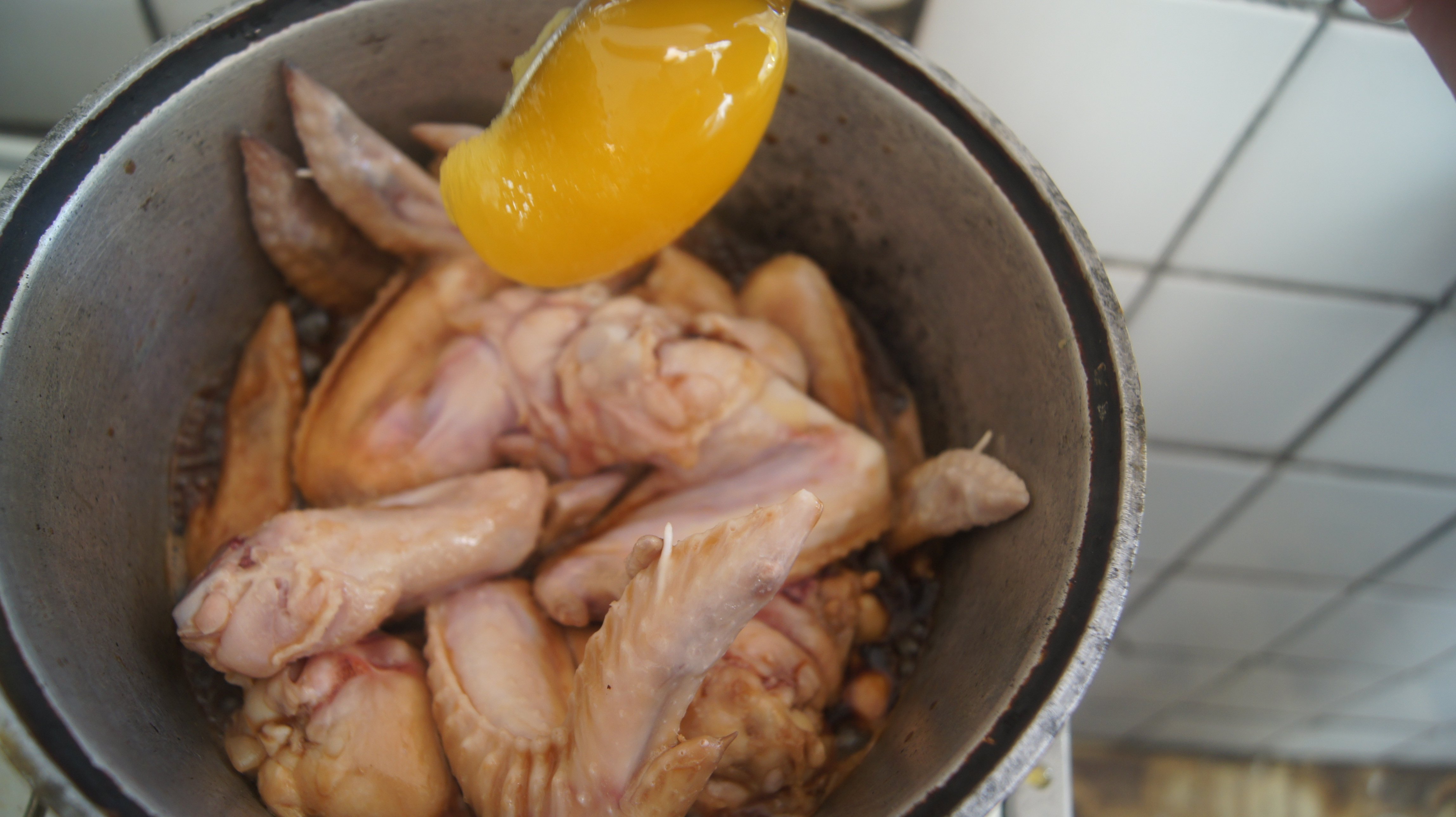 Our wings ready!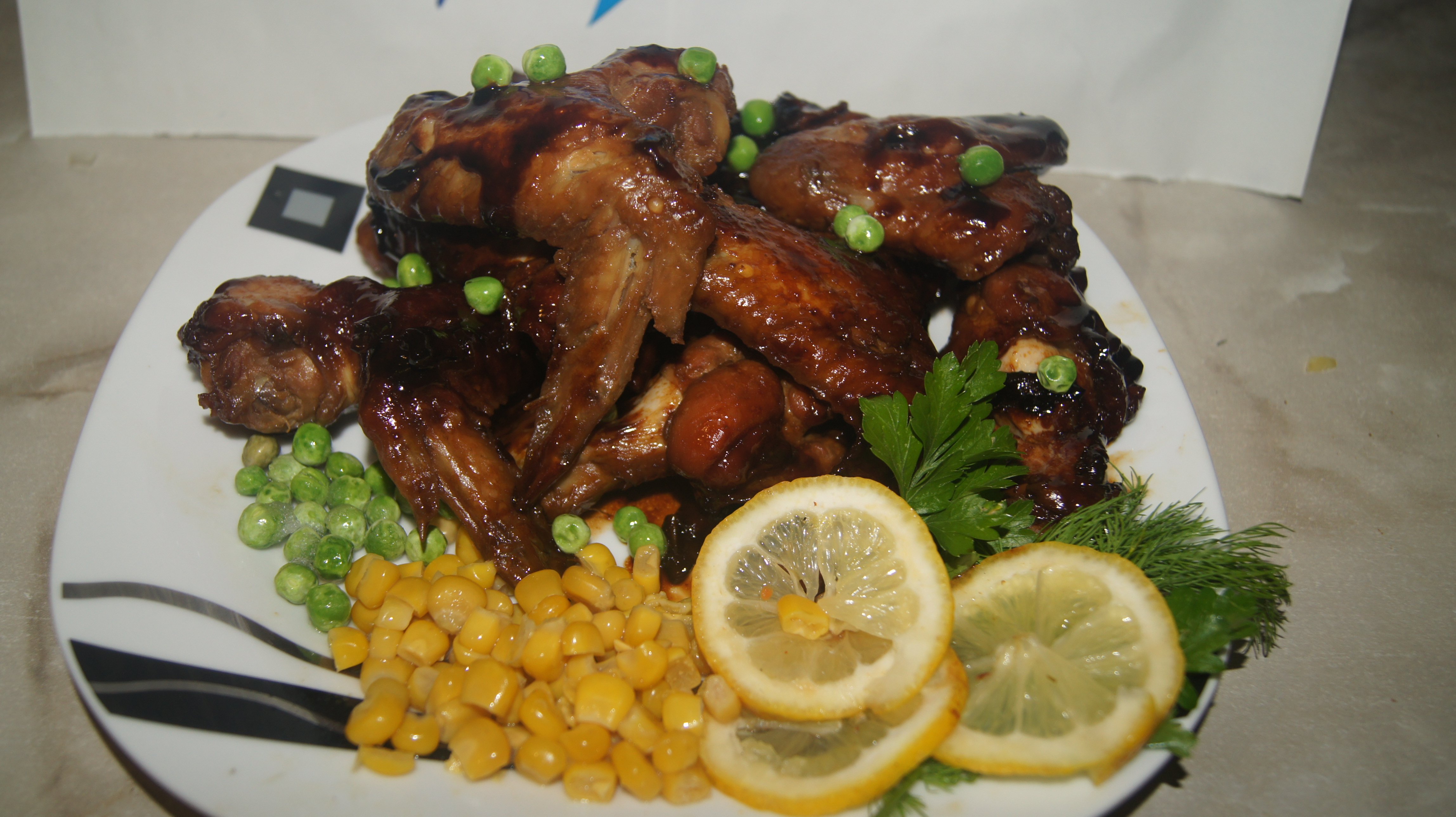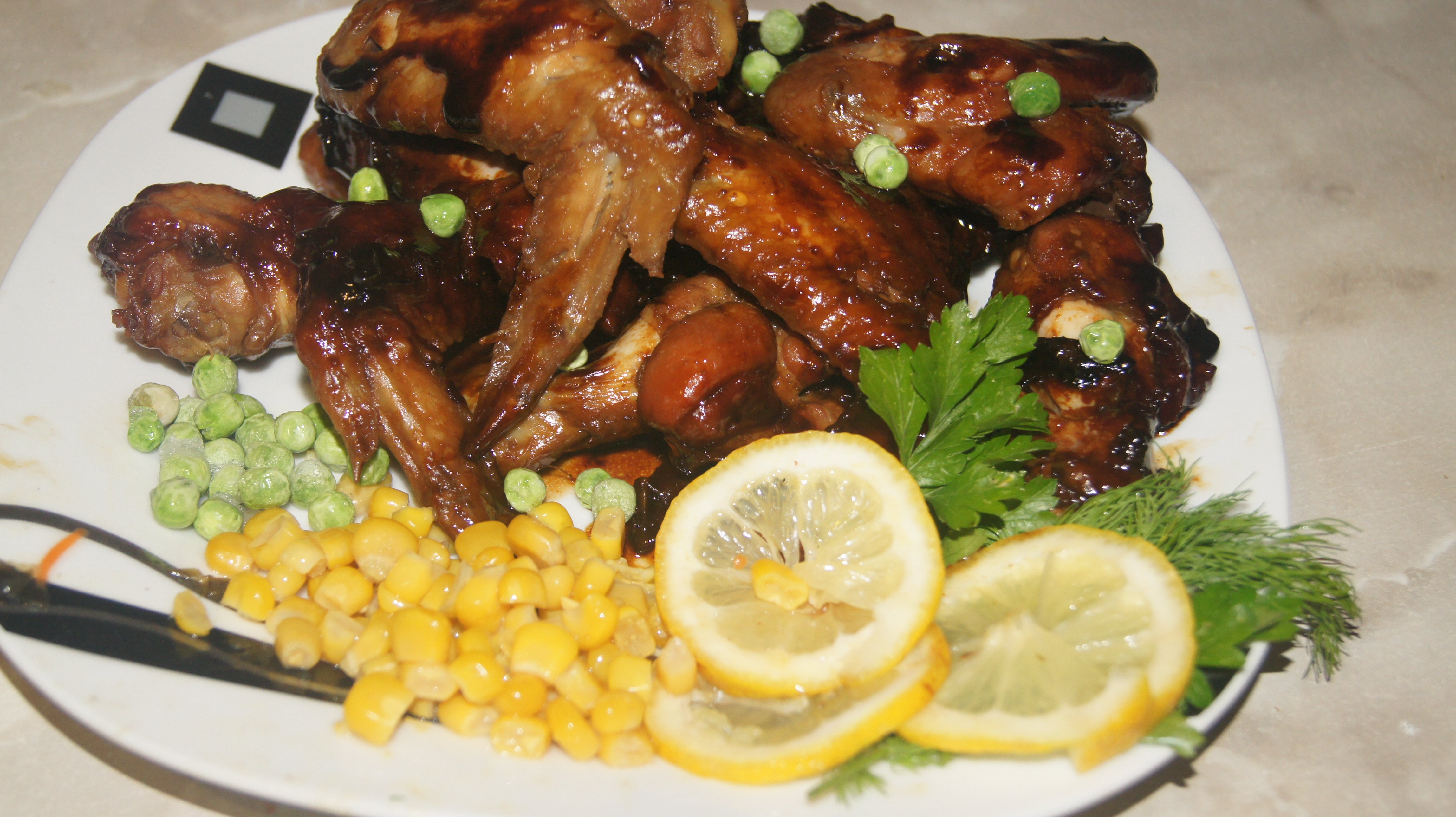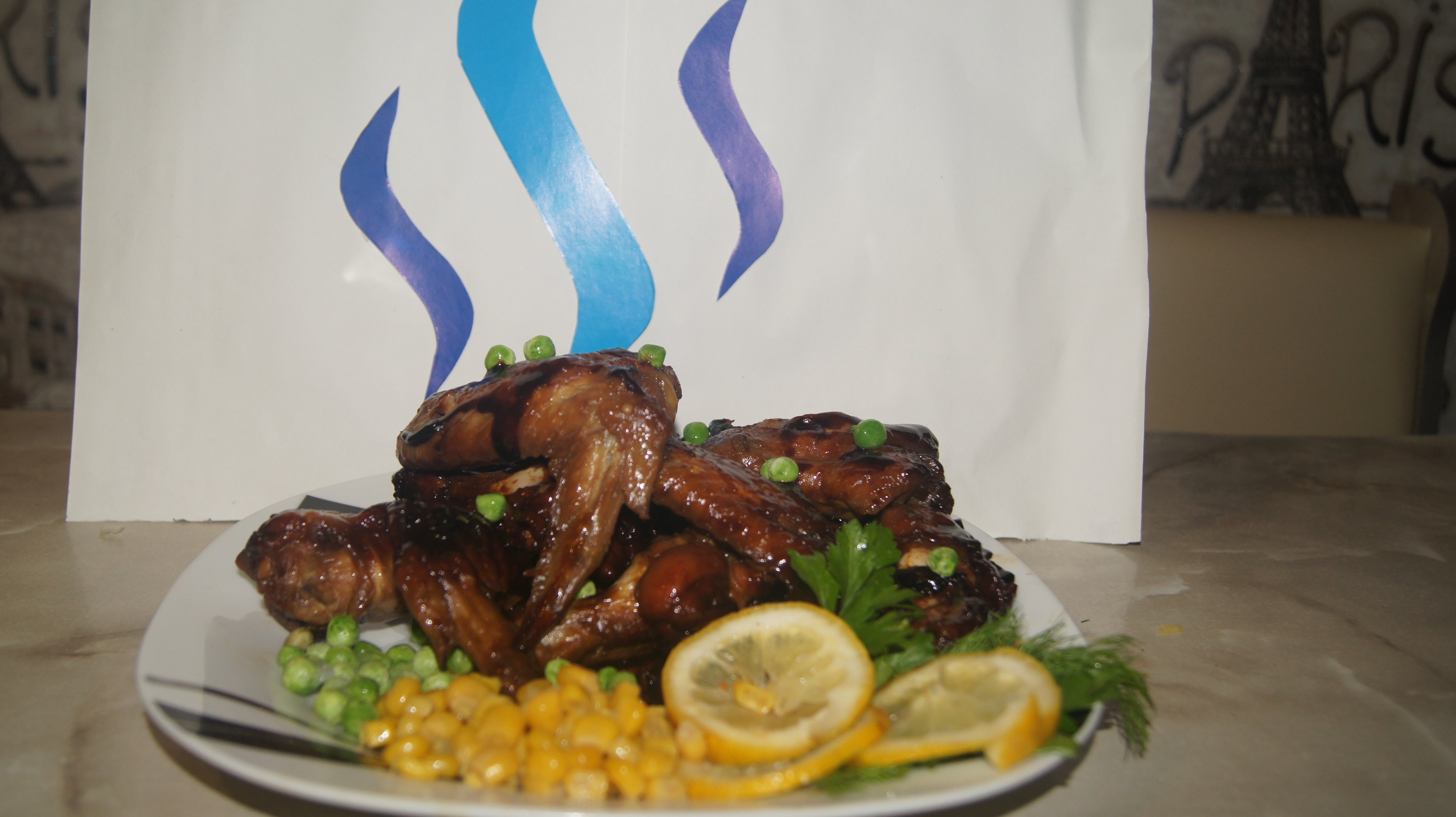 Bon Appetit!!!))