My dear foodies,
Today I bring you a different pizza and the best vegan style, today the star ingredient is cauliflower, many how it is possible to use cauliflower in a pizza, because I tell you that, if you can use and the pizzas are delicious, you will eat more than 5 pieces or you can peel for the last piece of the ration. Come with me to prepare this delicious recipe.
Cauliflower-based pizza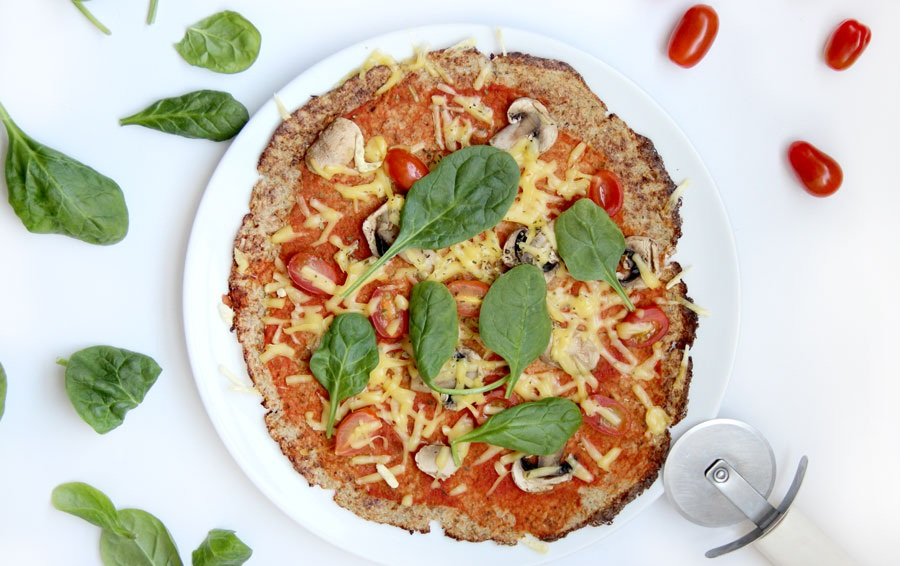 source

My secrets INGREDIENTS
(for 10 portions):
Ingredients for the base:
♡ 450g cauliflower (it was half cauliflower in my case)
♡ 1 tablespoon ground chia seeds and flax
♡ 1/2 glass of water
♡ Salt
♡ Garlic powder
♡ Oregano
Toppings:
♡ Crushed tomato
♡ Fresh laminated mushrooms
♡ Cherry tomatoes
♡ Vegan cheese
♡ Fresh spinach

PREPARATION
Preparation time: 10min

Cooking time: 35min

Total: 45min

The first step to make our delicious pizza will be to make the cauliflower base, first we will wash the cauliflower very well and then crush what we can, you can do it with the help of a robot or a blender.

The next step will be to choose the best frying pan that we have in where to slow fire we will place 1 glass of water with a pisca of salt and we will cook by a lapse of 20 minutes, we reserved until it cools down.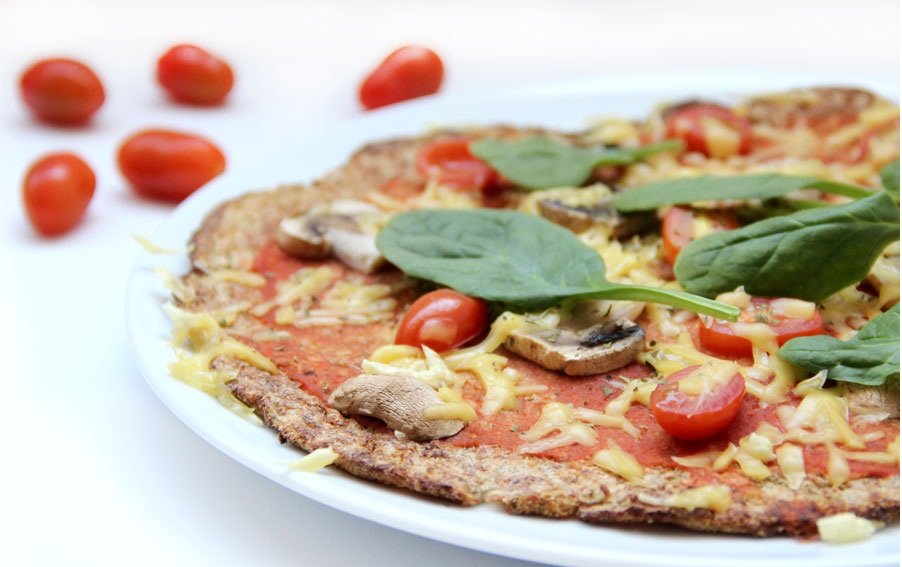 source
After the cauliflower is at room temperature, choose a clean cloth to pour the cauliflower and what we will do is remove all excess water, we could do it with a strainer, but would lose remains of the vegetable so I advise the use of a cloth to remove all traces of water.
The result of the mass of cauliflower that later we will mix with the seeds of linen with the previously crushed chisels, the texture of the chisels must be gelatinous and this we will obtain it soaking them 1 day of anticipation. To this mixture we will add a little salt, garlic powder and oregano, mix well until all the ingredients are well spread.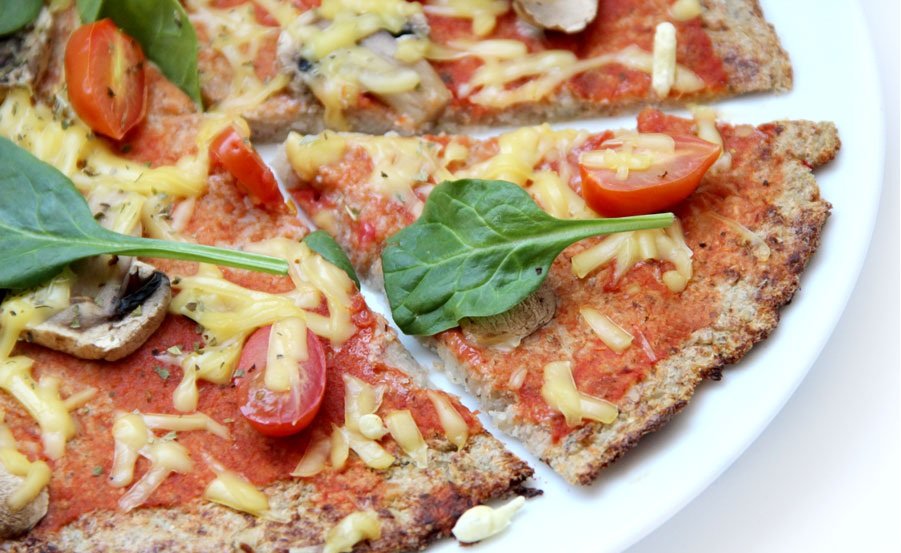 source
The next step will be to place a tablecloth of silicone of oven or paper of baking and on top we will place the mass, with our fingers we will crush and we will create a round form, it is important that you leave certain thickness to him to avoid that it breaks, another very important thing is to pay attention very well in that they do not remain cracks.
Then take the oven preheated to about 200 degrees Celsius and cook for about 30 minutes, then elapse that time remove and turn to bake the other side, after being ready remove the paper to bake and leave at the bottom of the oven for a lapse of 10 minutes.
The next step will be to take out the pizza and place the toppings, in the following order, the crushed tomato, then the mushrooms, and finally the vegan cheese.
Return to the oven until the ingredients begin to dehydrate and the cheese to melt, just 15 minutes, additional you can put some fresh spinach leaves.
And ready, a totally vegan pizza, with great vegetable protein, you can share watching a movie with your friends, or to surprise your family, you can accompany a delicious Jamaica tea cold.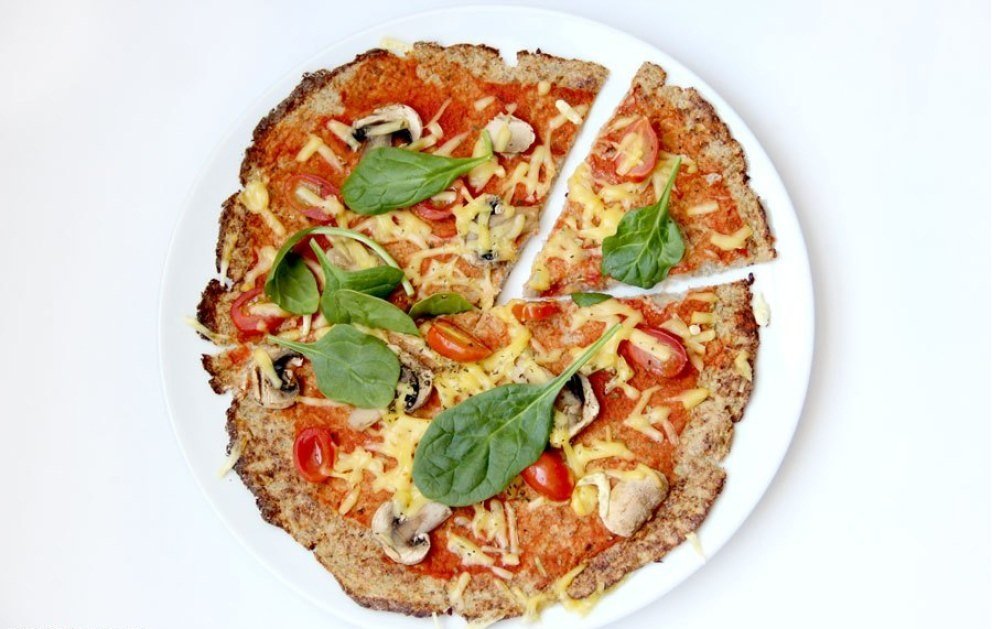 source
I let you try this recipe and tell me what you think! ;)

Benefits of spinach
Spinach is considered a super food, its high iron content makes it ideal for treating different types of anemias, in addition to having stems rich in fiber that help maintain our digestive system in good condition. It has considerable amounts of A, vitamin C, vitamin E, vitamin K, as well as group B vitamins (B6, B2, B1) and folic acid (vitamin B9). Bone is an excellent source of Omega 3, also has powerful virtues not to allow the body to get sick, keeping us full of energy.
source
---
Thank you for reading 😊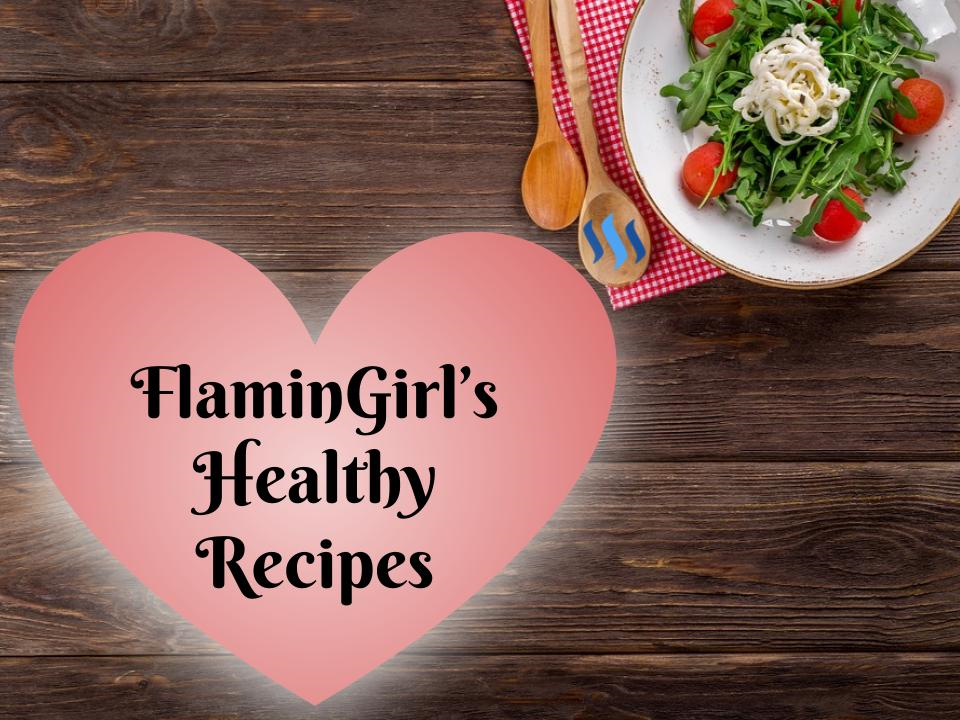 Don't miss the FLAMINGIRL'S LASTEST RECIPES!
. Vegan sponge cake in a frying pan
. Cinnamon and orange polvoron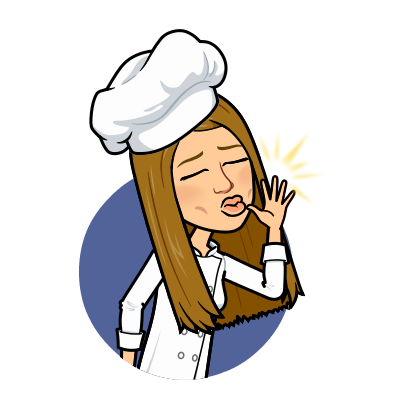 I hope you enjoyed reading this post. If you liked this recipe, don't hesitate to FOLLOW ME, to UPVOTE and RESTEEM.
Thank you for your support, thanks to you I am more and more motivated to write! See you soon for a new recipe!