Egg and potato breakfast a simple, tasty and perfect recipe for an autumn day. Thank you for your support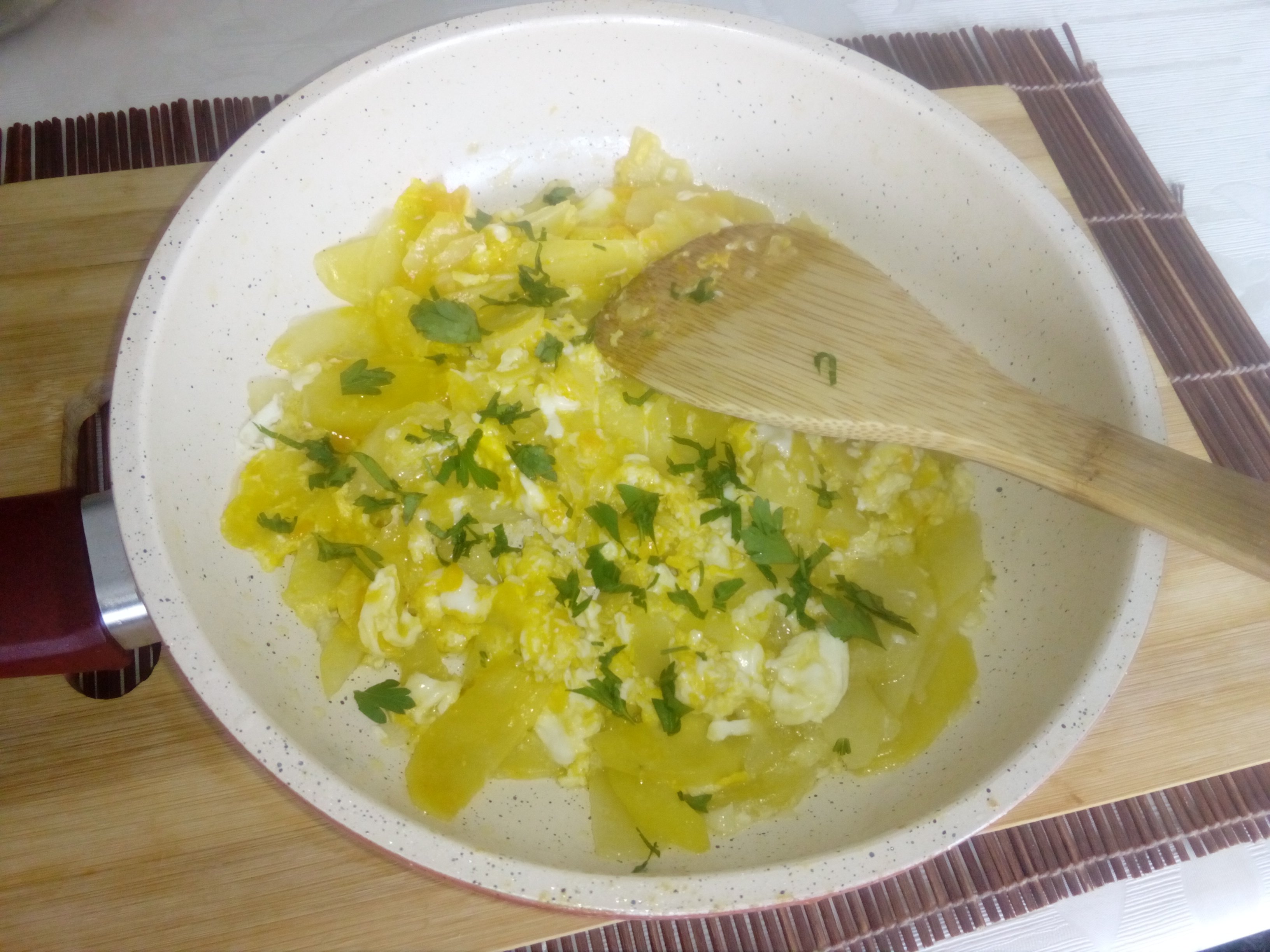 Ingredients.
-egg
-potatoes
-garlic
-parsley
-olive oil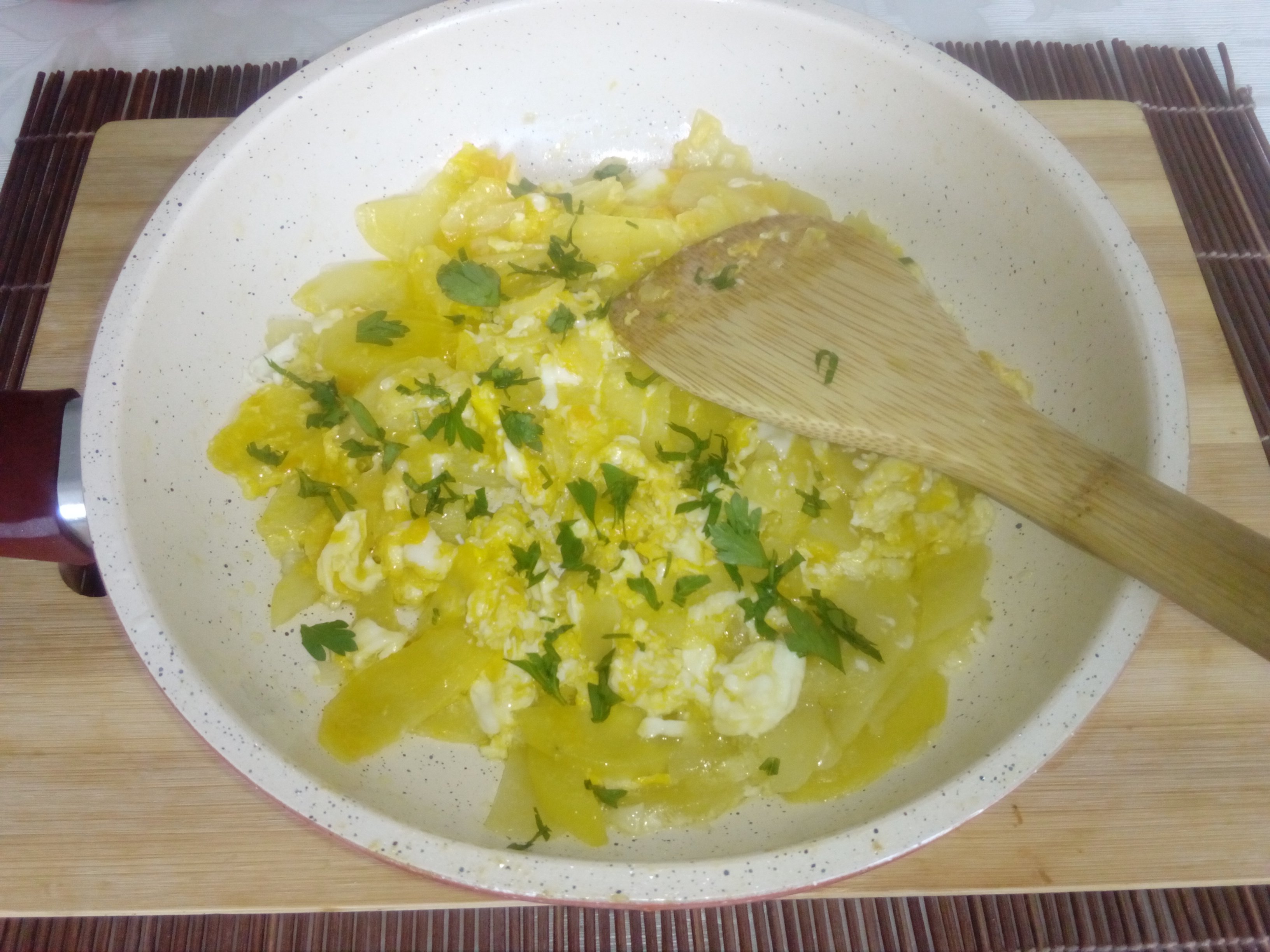 This recipe is cooked very quickly, add a little olive oil, add a little garlic, add the garlic, add the potatoes and fry for 5 minutes, add a little water and leave time 5 minutes, then add two eggs and mix easily, and so we have a delicious and tasty breakfast, at the end add fresh parsley.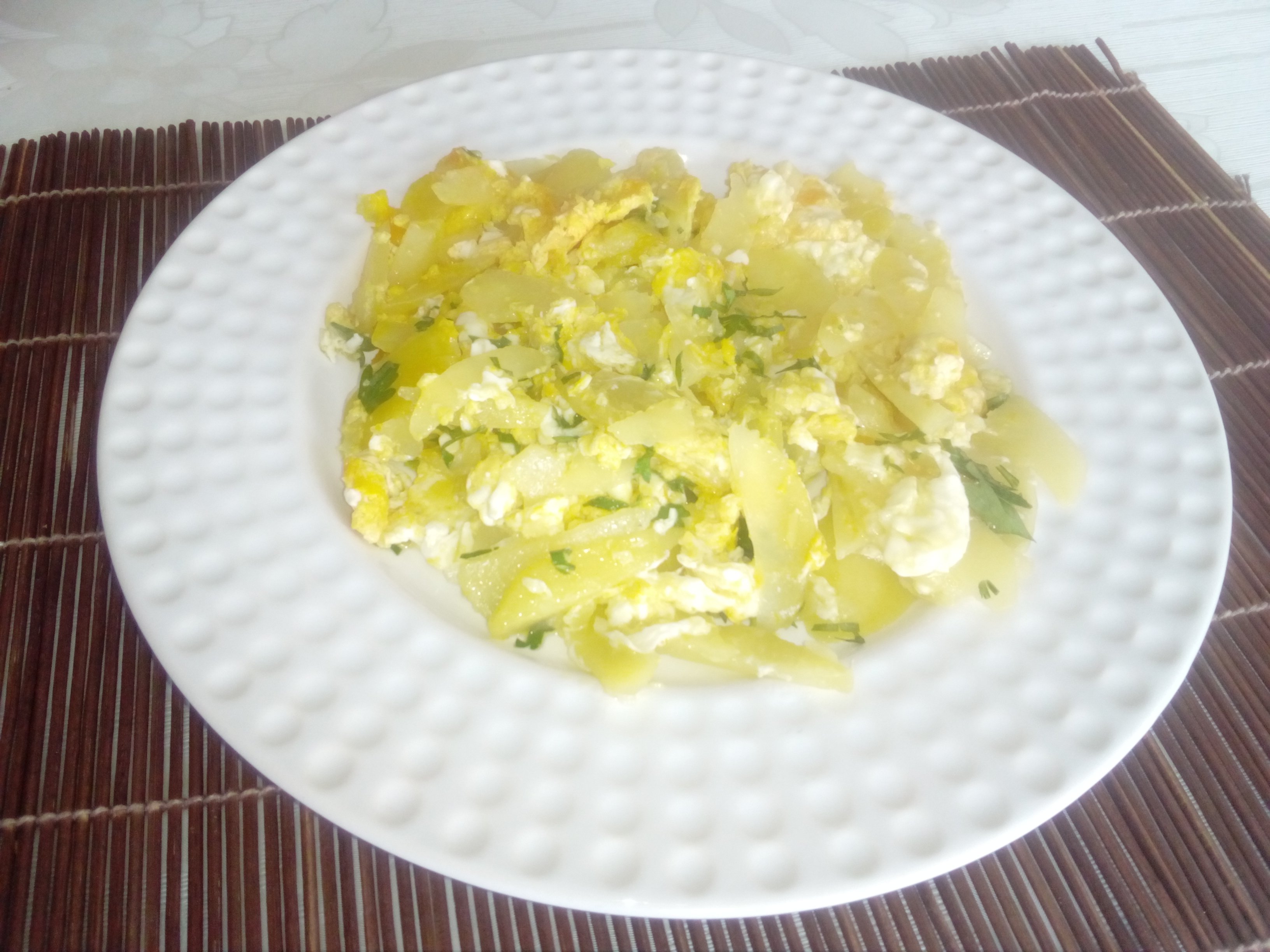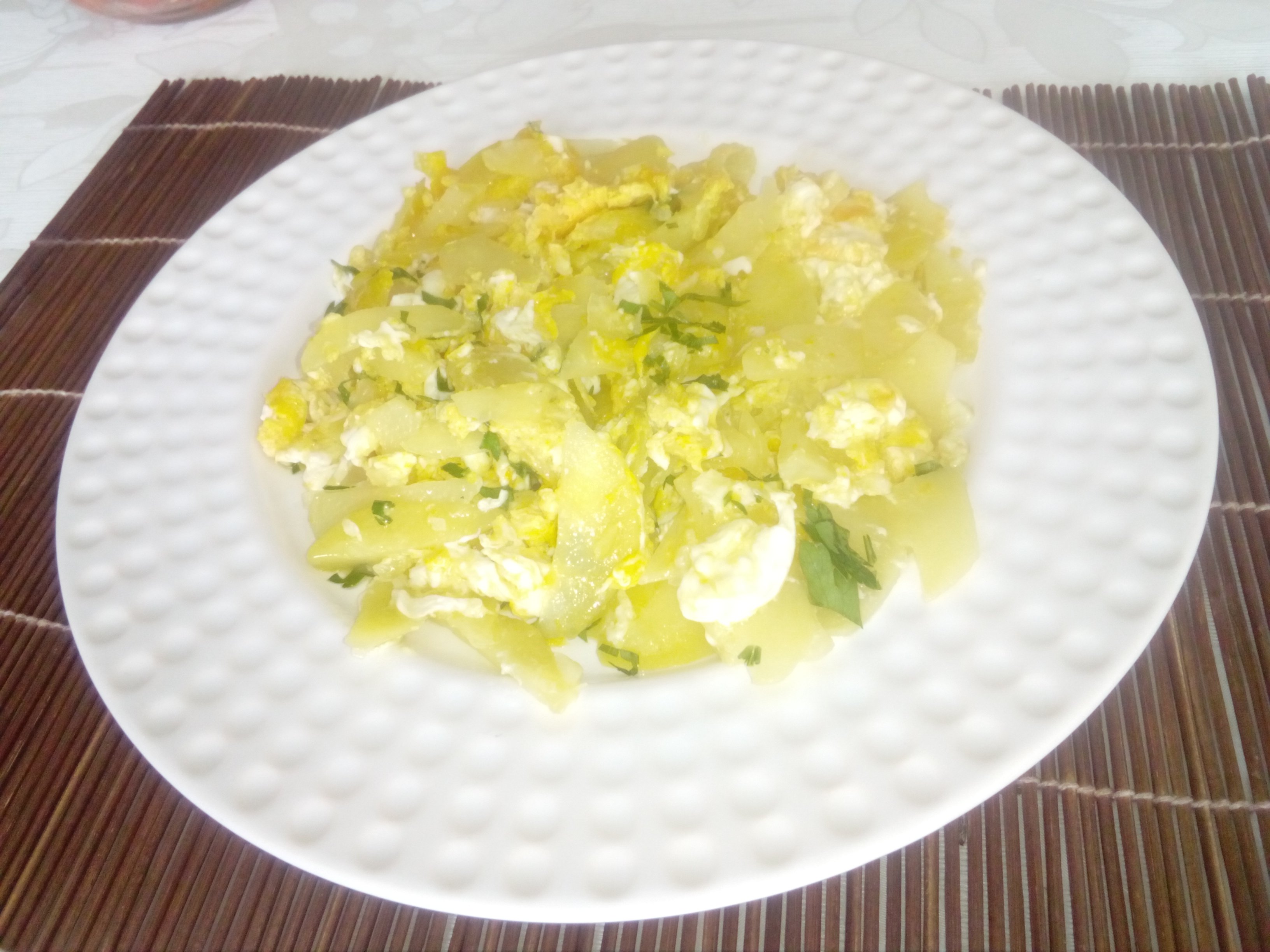 If you want this recipe can be served with a tomato salad and green onion if you want, I preferred that, I expect your comments on this recipe.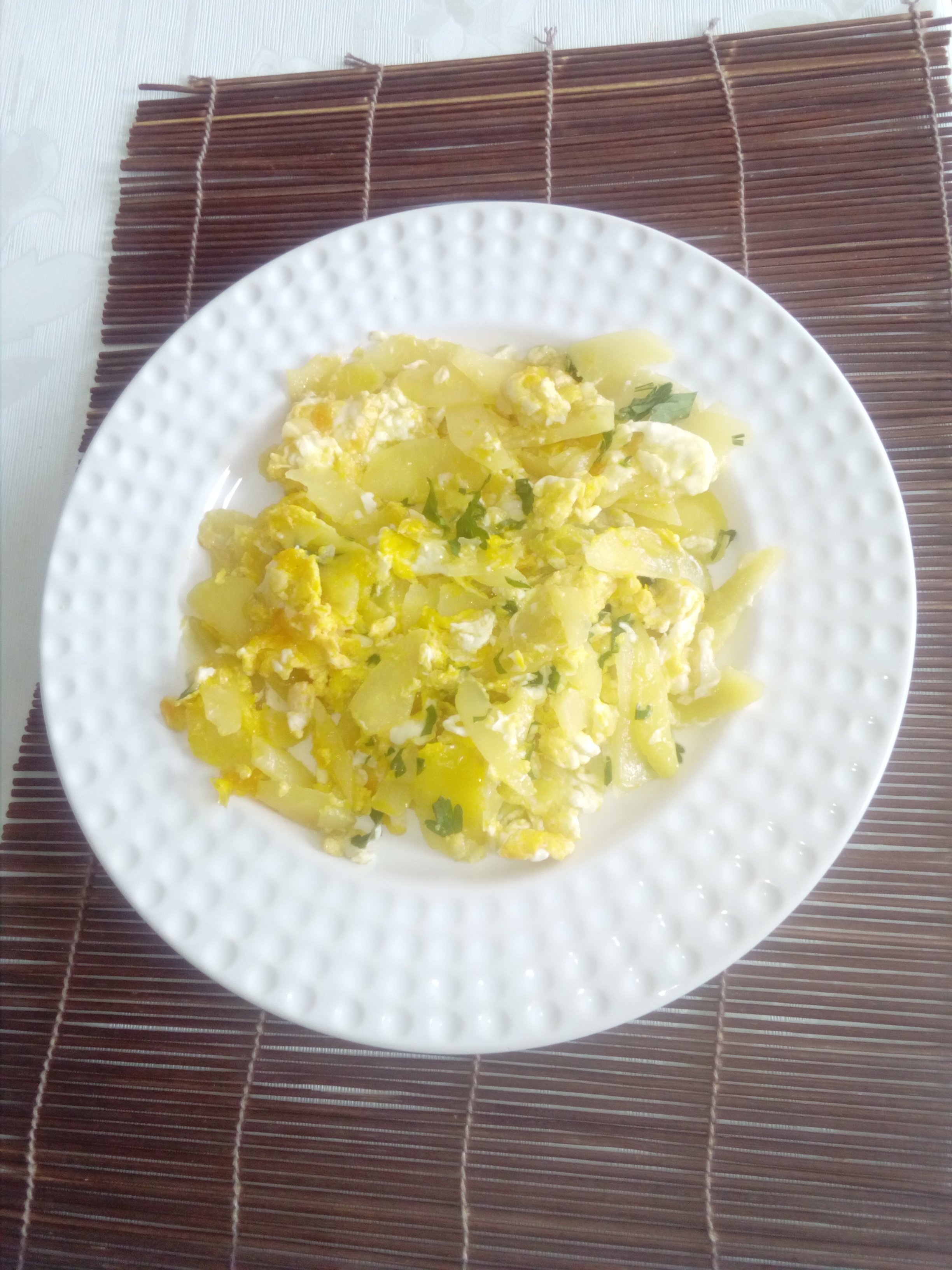 I wish you success in the art of cooking and a joyful day.