Today I thought of a simple and very tasty recipe, low-fat carrots. Thank you for your support.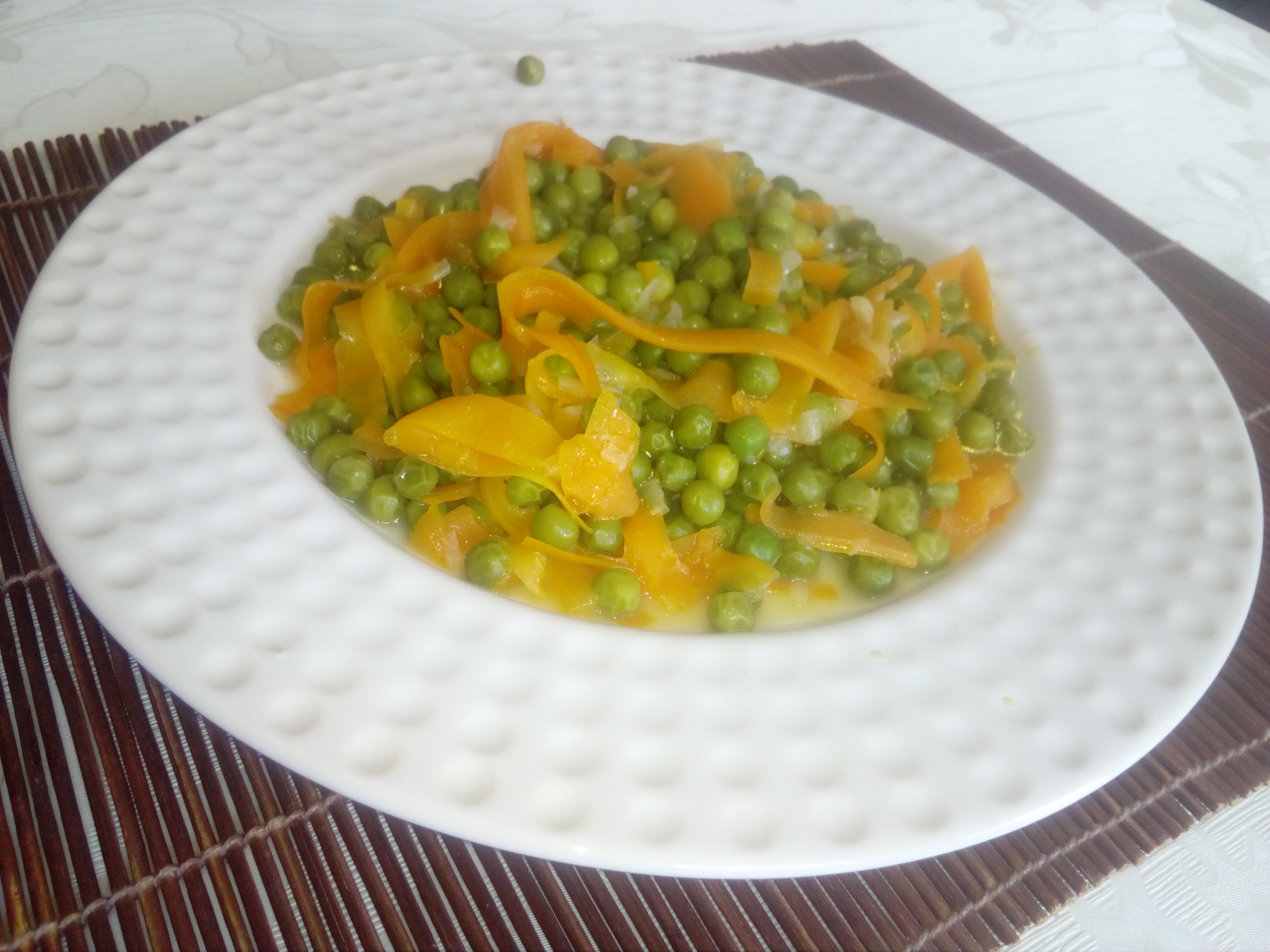 ingredients
-green peas
-carrot
-onion
-garlic
-salt
-olive oil
-vegetable spices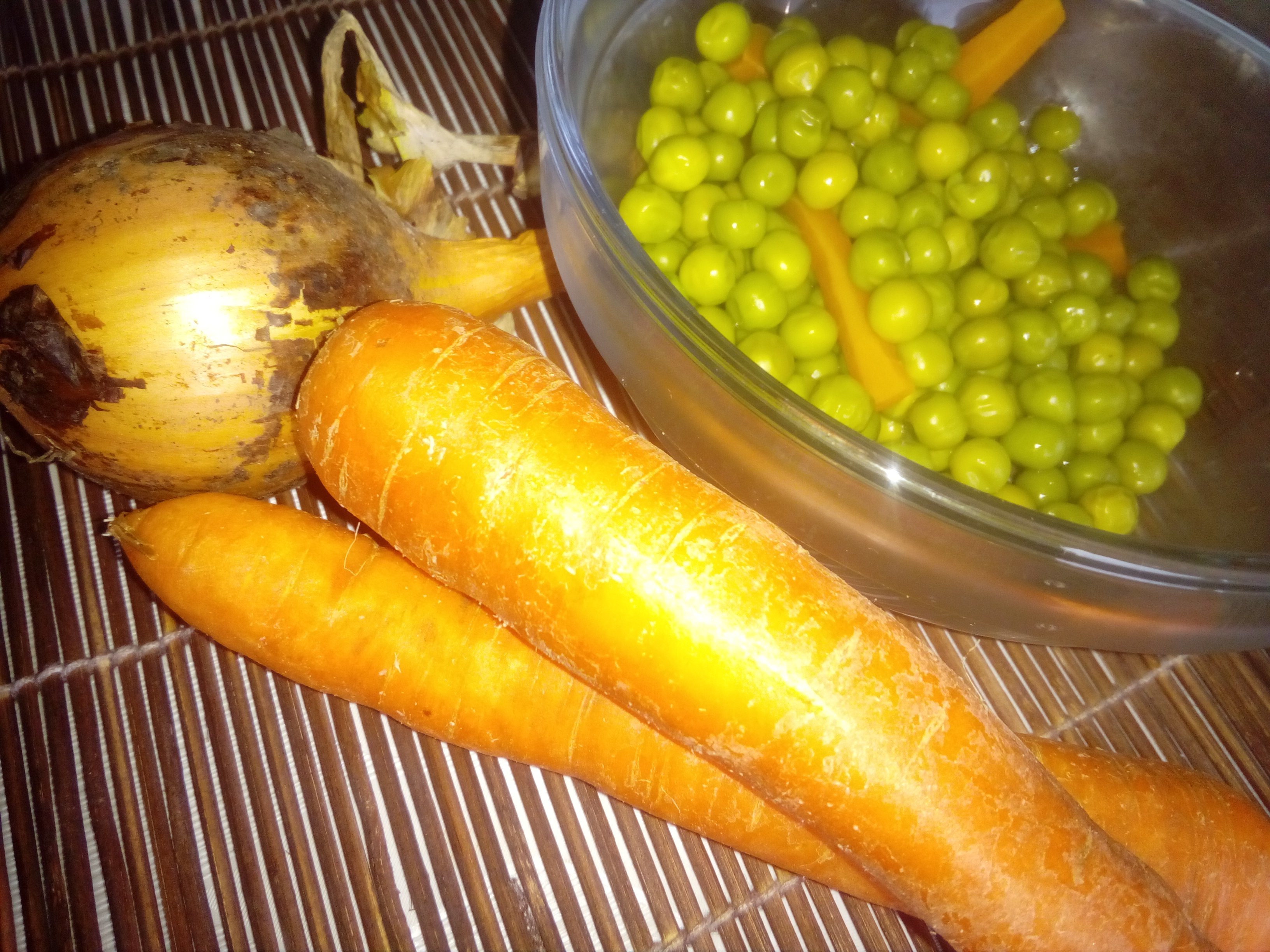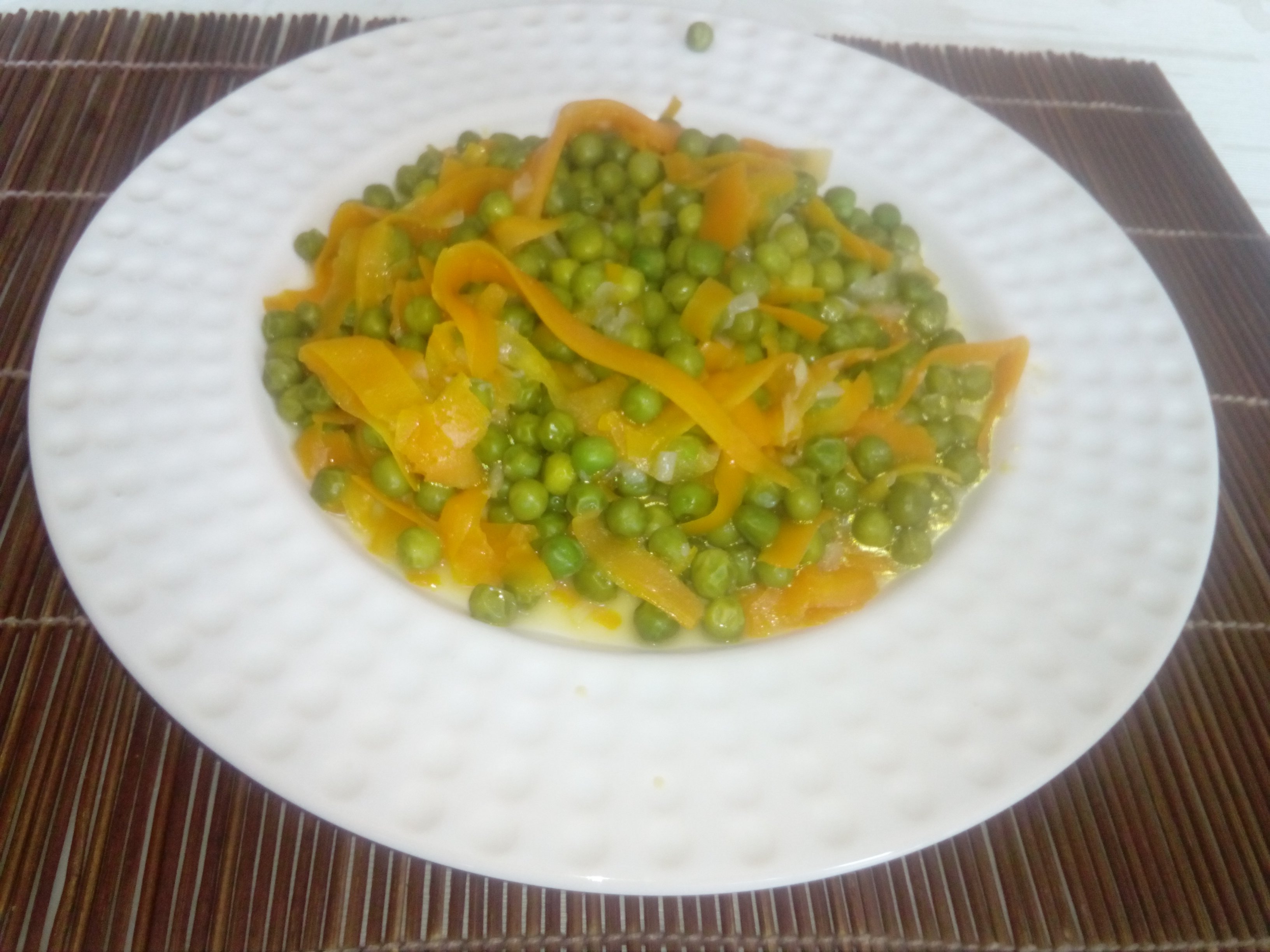 In this recipe, add a little olive oil, cut the onion and fry it for 5 minutes, then add the peas and the carrot cut into the slices, add a little water and let it boil until we see the water started to drop not to forget about spices and a little salt, as I was saying a simple and tasty recipe I hope you try. success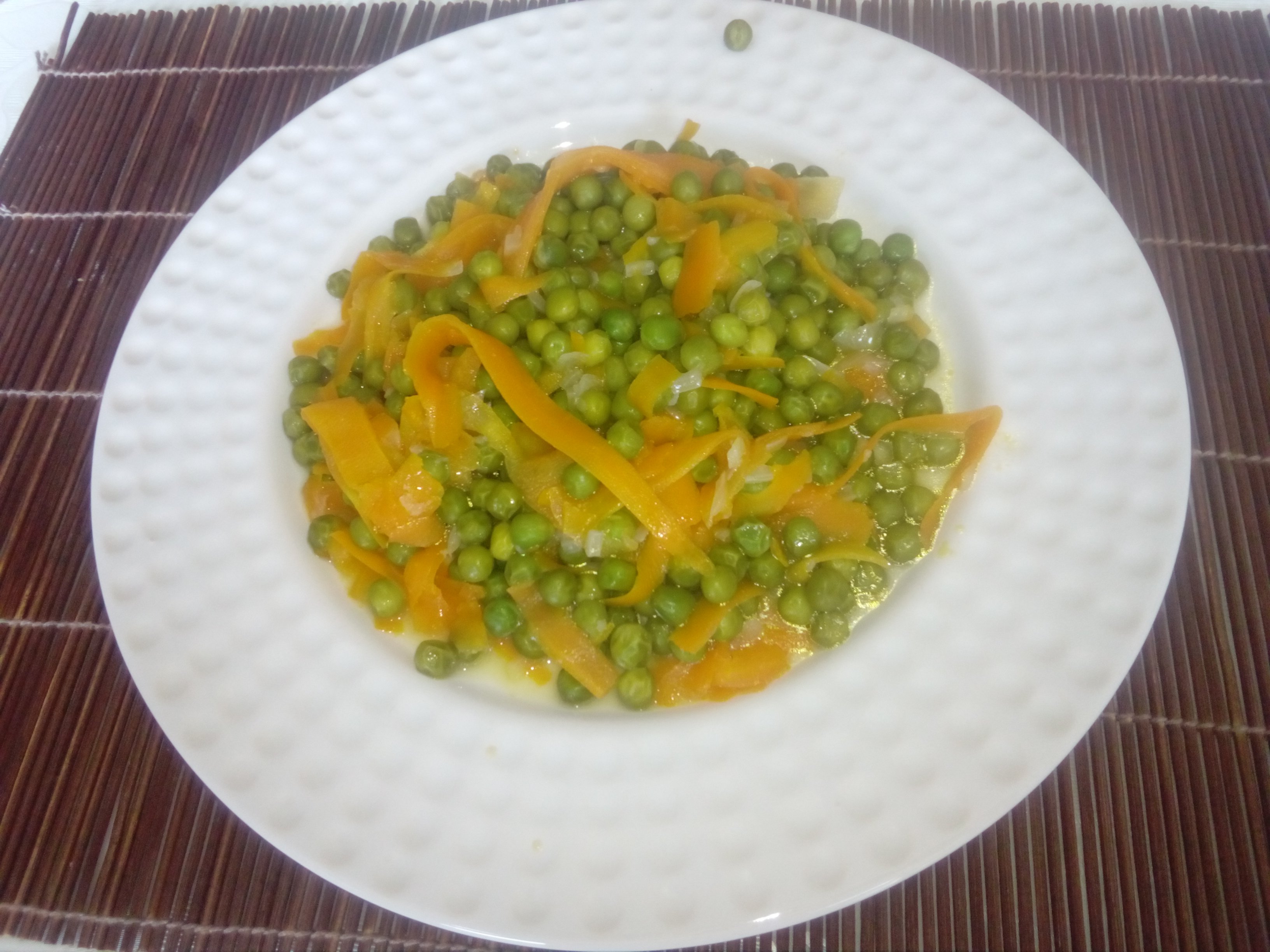 This recipe can be served with hominy and a fried egg besides, of course, I preferred that.