Graham Cake("Yayi Perez")
Ingredients-
1 Pack of Graham Crackers or any Oatmeal Biscuits.
2 Ripe Mangoes
1 Pint / 475 mls of Thumping Cream
14oz / 400g of Sugared Condensed Milk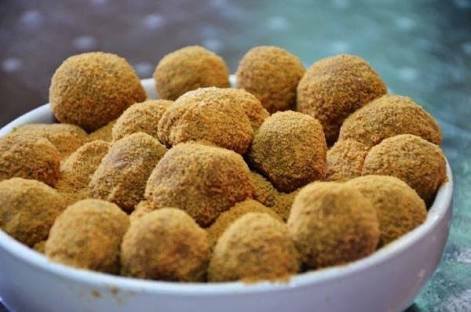 Method -
Peel, cut and chop the mango into small cubes.
Dispense the cream into a container and thrash until you have firm peaks. Add the condensed milk and disturbance from side to side until mixed.
Domicile a sheet of the Graham Crackers into your dish. Spoon on some of the cream and spread over the crackers.
Shield the cream with a sheet of the chops mangoes, top by the last sheet of crackers. Shield the crackers by the cream and style as smooth as you can.
Press up certain of the crackers till you have acceptable cracker crumbs and scatter on top of the cream.
Domicile in the fridge to cold right through and allow the crackers to become softer up and fluffy.
Once the Graham Cake has cooled I like to sabbatical it overnight) it is ready to be served.
You can either one spoon it into plates or slice it and gently lift the portion on to a plate.
Crack in and enjoy!