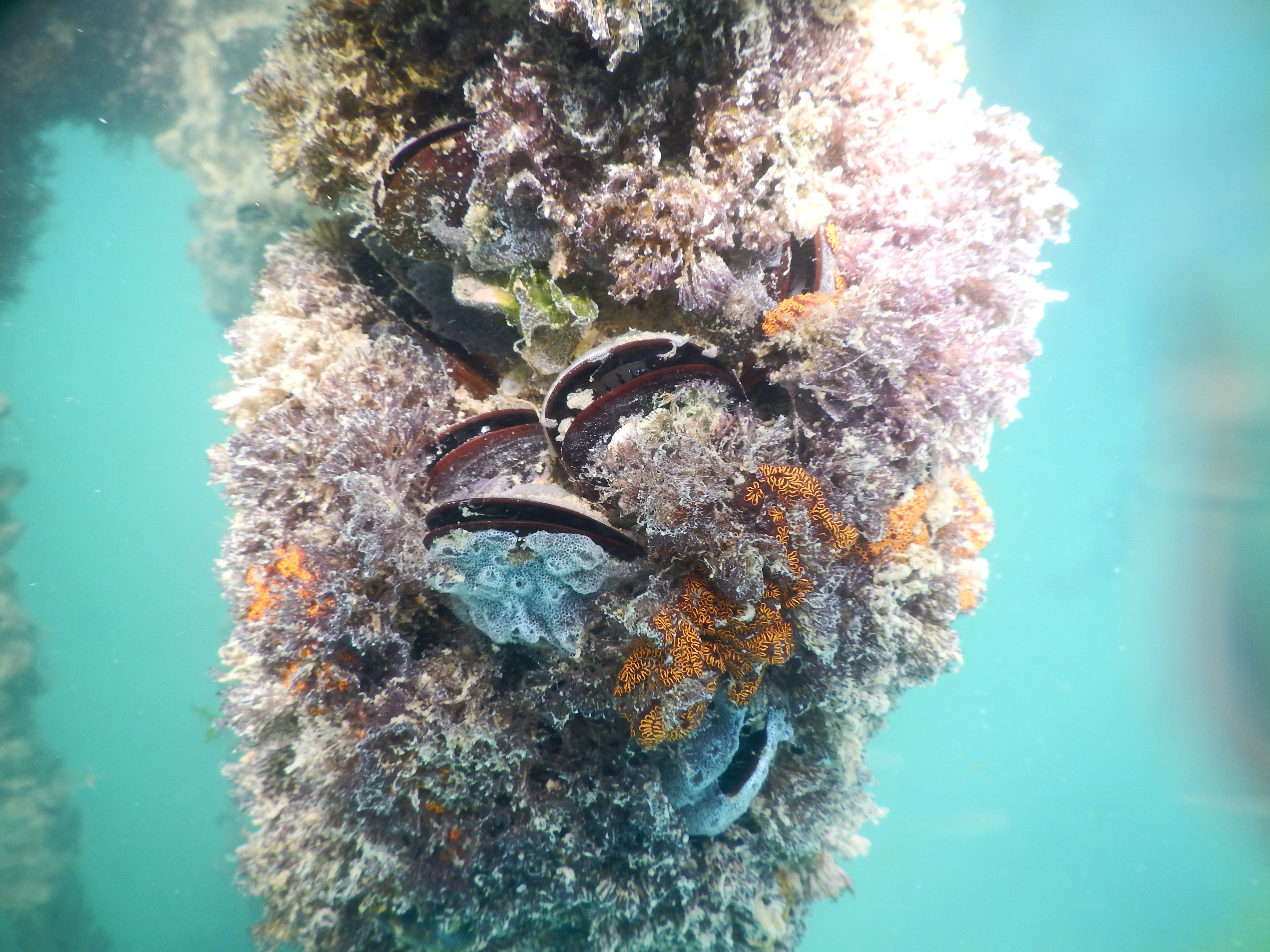 Seafood, Provencal, Catalan, steam, French fries or spaghetti ... there are many ways to taste mussels. But did you know that they are cultivated in different ways according to the regions? Here I tell you all about mussel farming, one of the most popular mollusks in the world.
First of all, it is important to remember / clarify some notions:
Mussel farming refers to the industrial culture of mussels.

The mussel is defined as a bivalve mollusc: it has a shell with two lateral leaflets.

It is a filtering animal: it feeds on phytoplankton and organic matter in suspension found in the sea. It can pump up to 8 liters per hour. It can also accumulate microbes, parasites and pollutants, so it is essential to breed it in clean water.
On this occasion I want to show you a crop that I made myself together with some colleagues where on the Island of Cubagua, in Venezuela we grow these rich mussels.
First I put the mussel seeds (so they say to the baby mussels) on some strings and they are tied with a material called rayon so they can hold, when growing this rayon breaks and is highly biodegradable to take care of the sea.
The seed can be collected in the natural environment by tearing it from the rocks where they are fixed after the larval process. It is usually collected by the producers or shellfishers who make agreements with the brotherhoods. It can also be obtained from collecting ropes that are hung from the rafts during the larval fixation periods.
The stringing is done by attaching a certain amount of seeds around a string and fixing it with a cotton net until they themselves adhere by means of the viso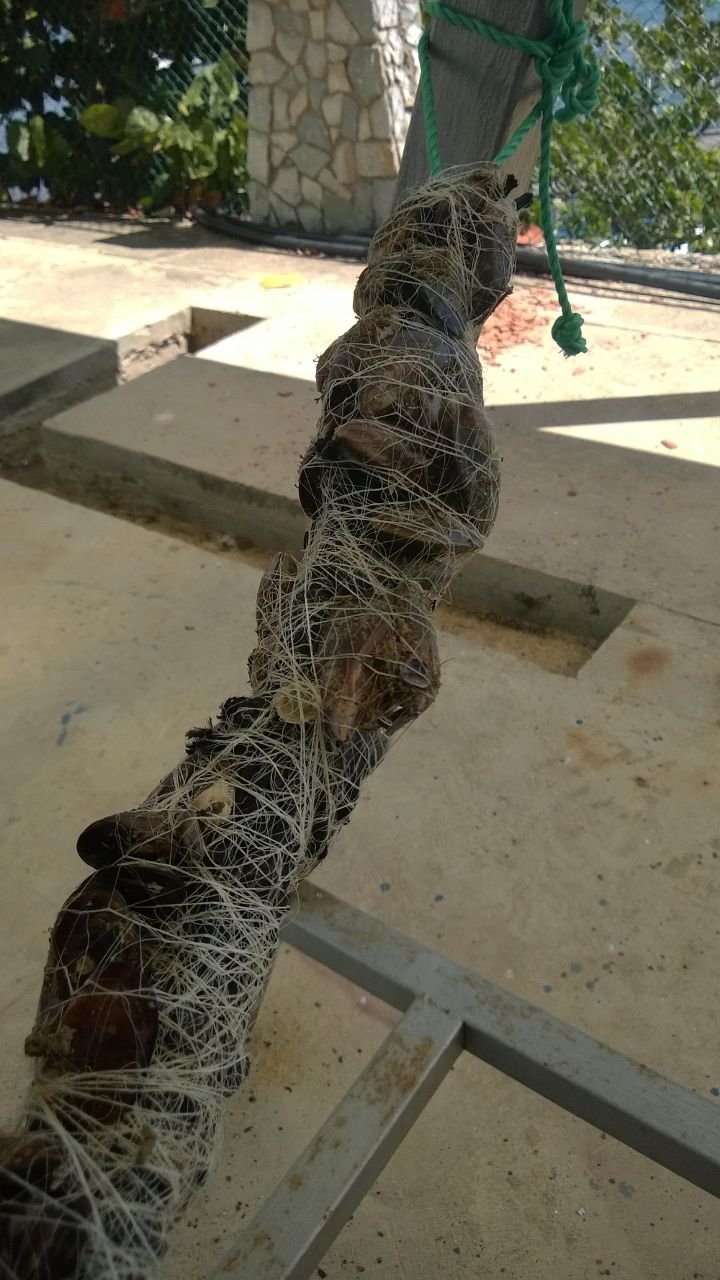 After having all the necessary ropes are moved to the sea, where we put it in a punt to make it easier to handle.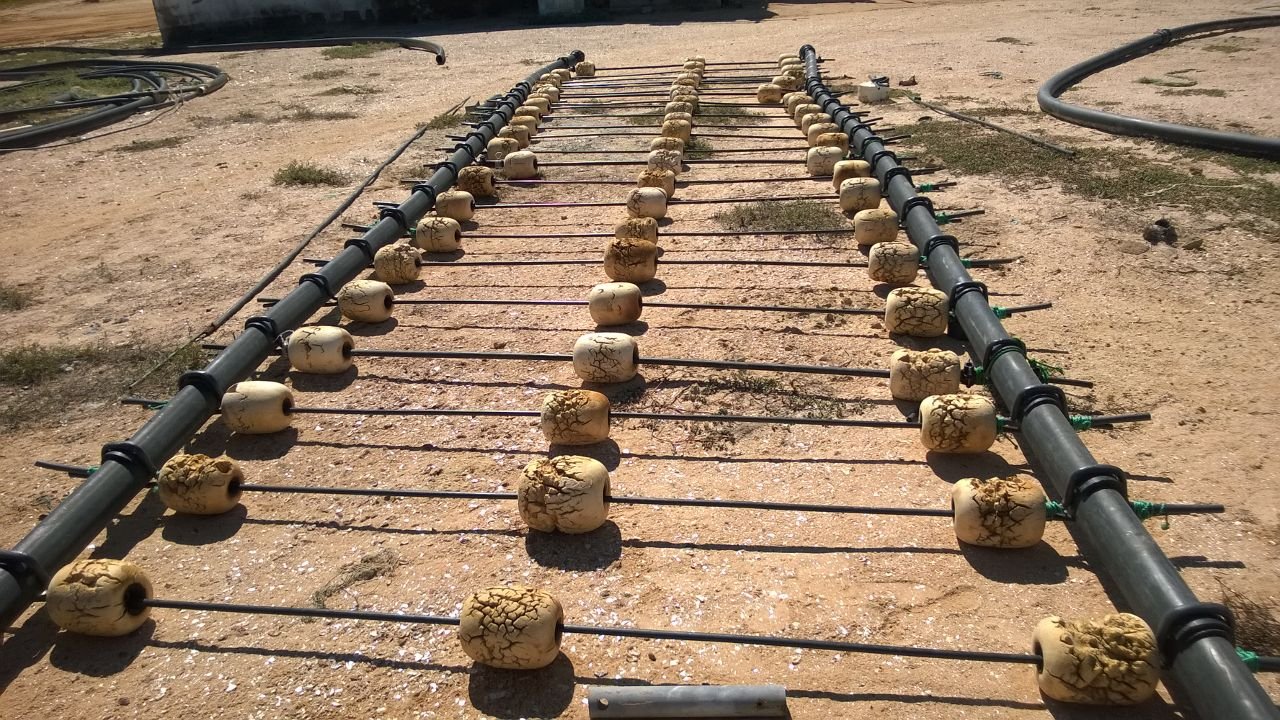 This is the raft where the ropes of mussels were stenciled, and so that this raft did not move from its place in the sea, we made some anchors with cement, here in the photo I am the one who is making the knot.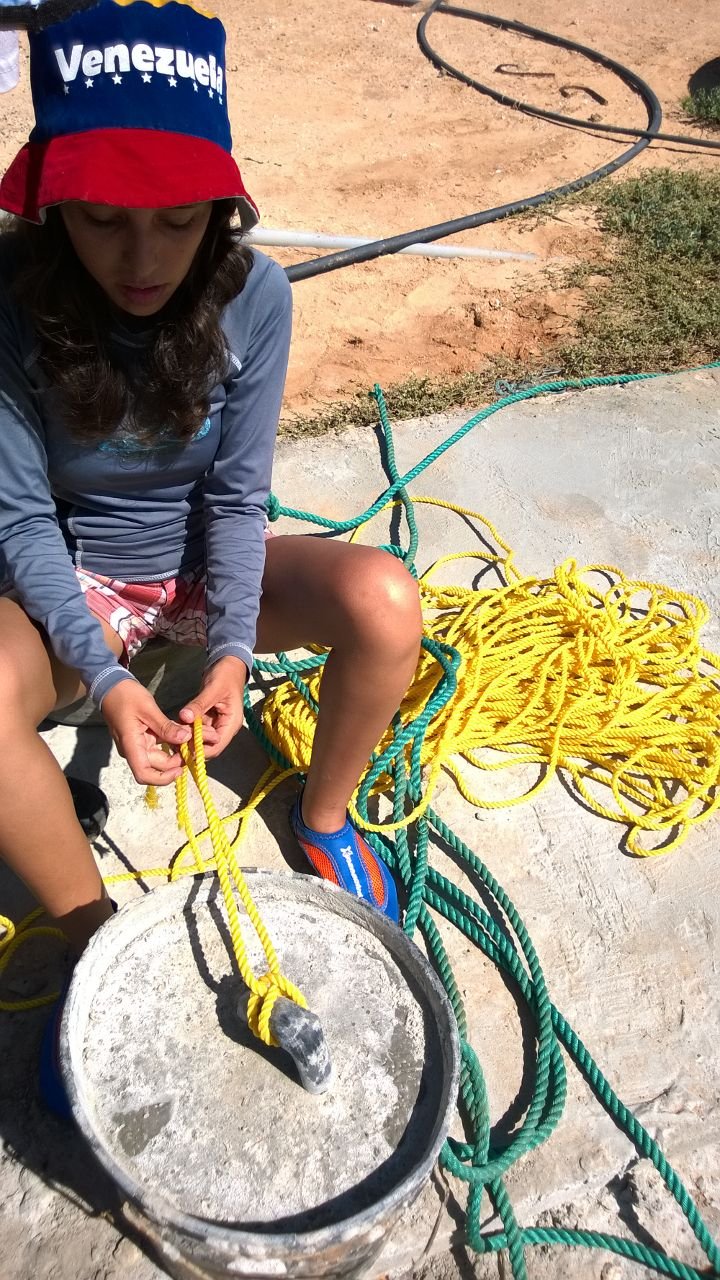 This is the raft in the sea.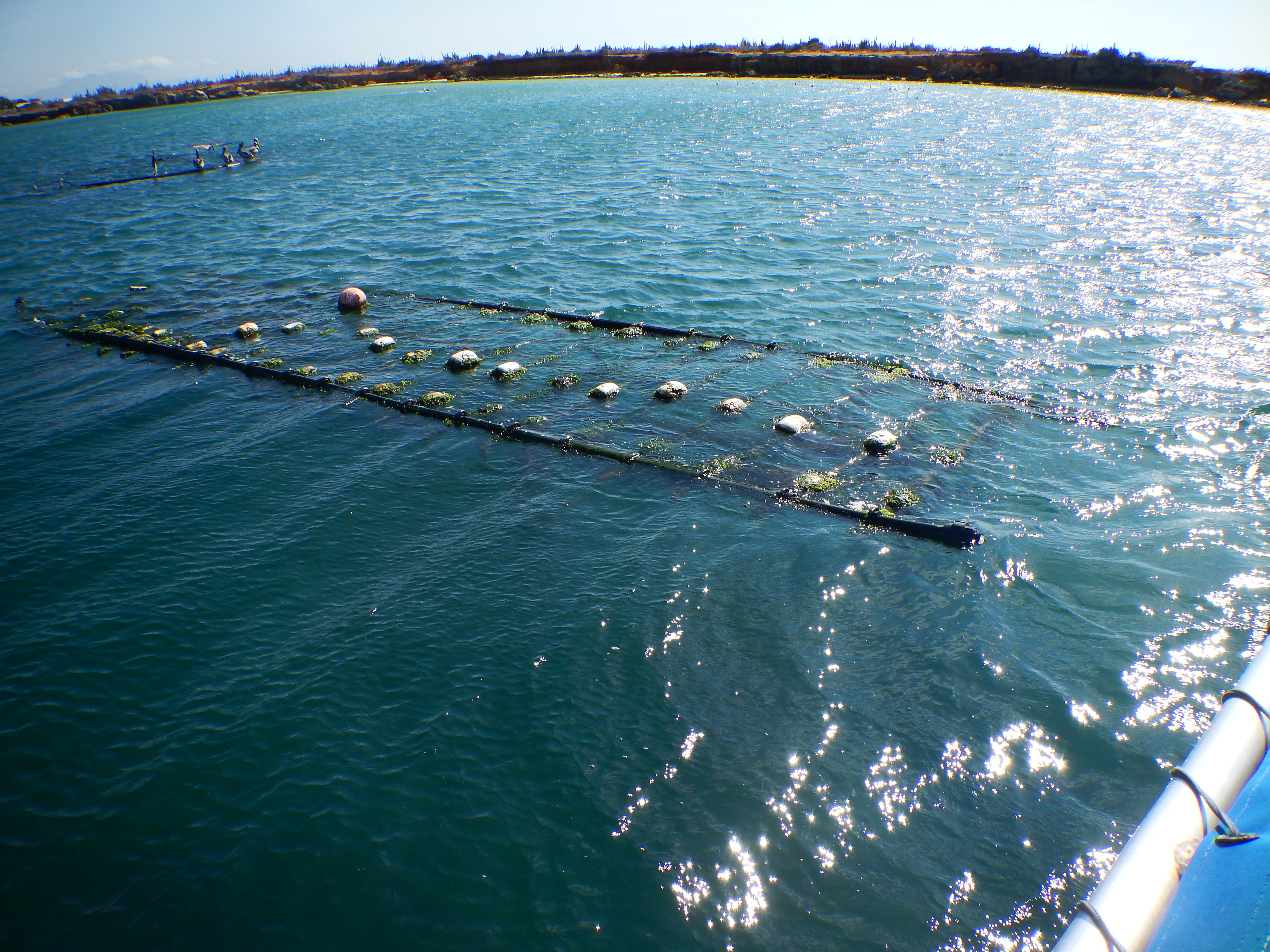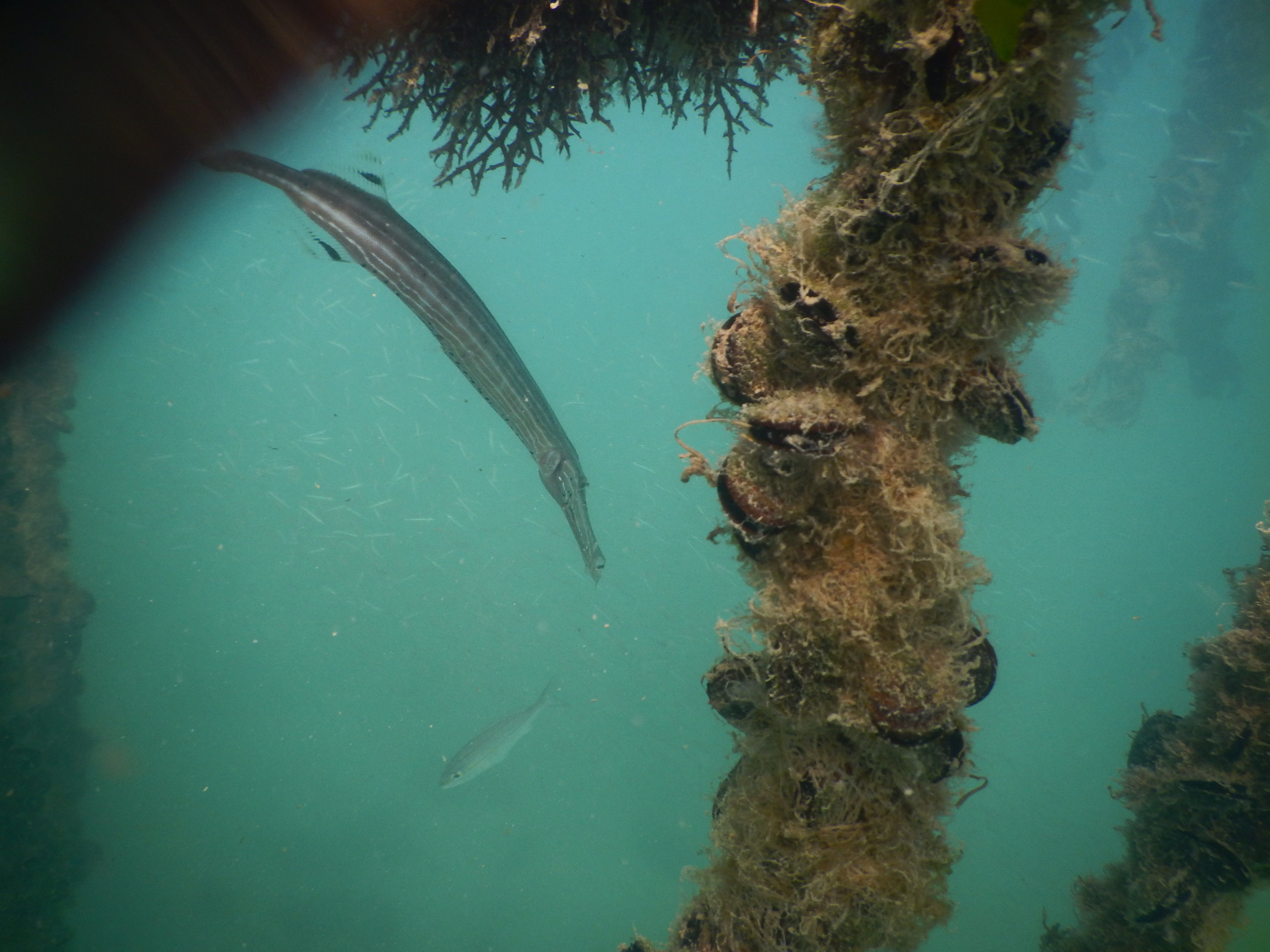 And here is the final part of all the work, some delicious mussels!