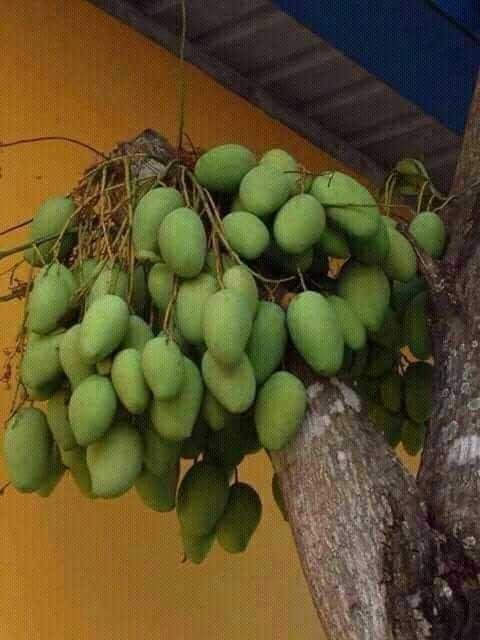 For those of you pregnant women who are still in the pregnant young, some of them may experience the name cravings acidic foods one of them is a young mango, somehow, young mango become one of the most delicious food during pregnancy, and if you also are cravings , delicious if you can make a rujak young mango at home.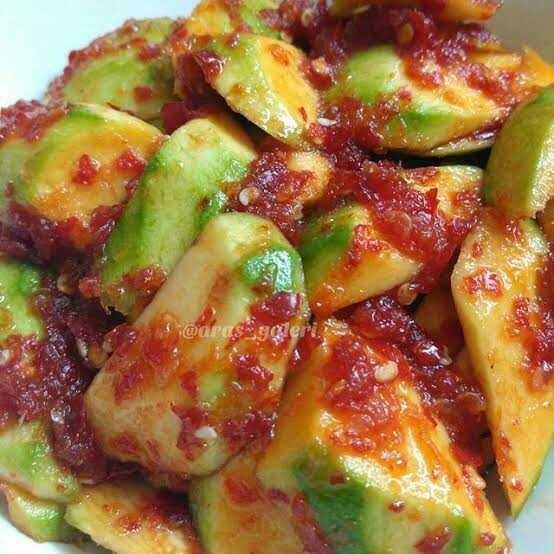 How to make rujak spice:
1- cayenne pepper
2- granulated sugar
3- ketchup
4- shrimp to taste
5- peanuts
6- young mango
Peel and chop the mango.
Blend spice salad like chilies, shrimp paste and sugar.
Mix the spices with mango and add a little water. Stir until the mango slightly wilted and delicious.
Rujak young mango cravings ready to serve and enjoyed with a sweet spicy sour taste that kick. It's easy to make it, Please try at your home ..