Hi Guys... As I promised you I am here with a yummy tasty sweet dish, which we call Arrowroot Halwa...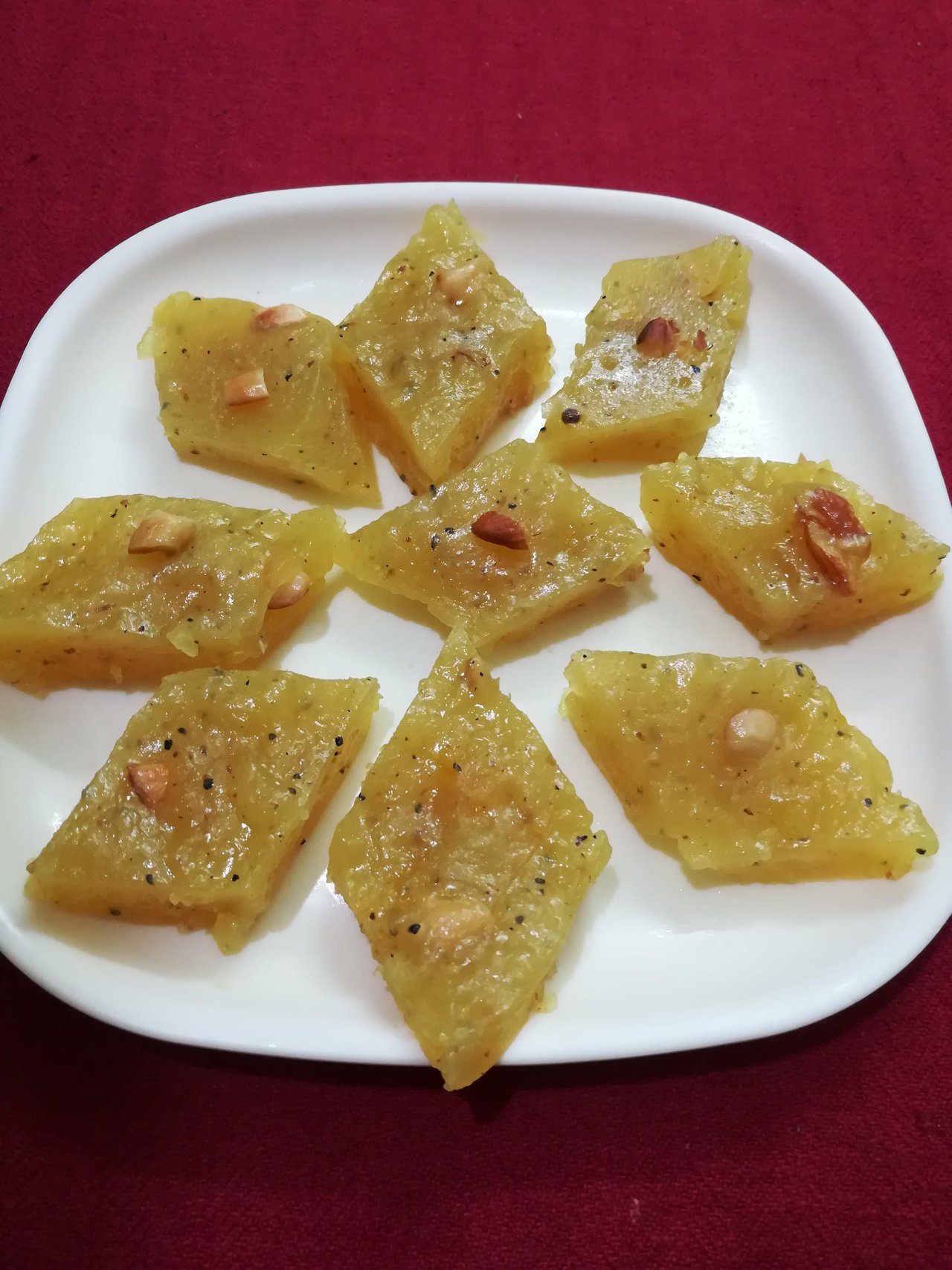 It's a easy and quick recipe, and can be made in just 10 to 15 minutes!!
To start - We need...
Arrowroot powder - 1 cup.
Sugar - one and a half cup.
Pure Ghee - 1 cup.
Water - 3 cups
Food color - 1pinch (I used turmeric powder to give yellow color, as I don't like to use any artificial colors)
Cardamoms - 4 to 5.
Dry fruits - 1/4 cup.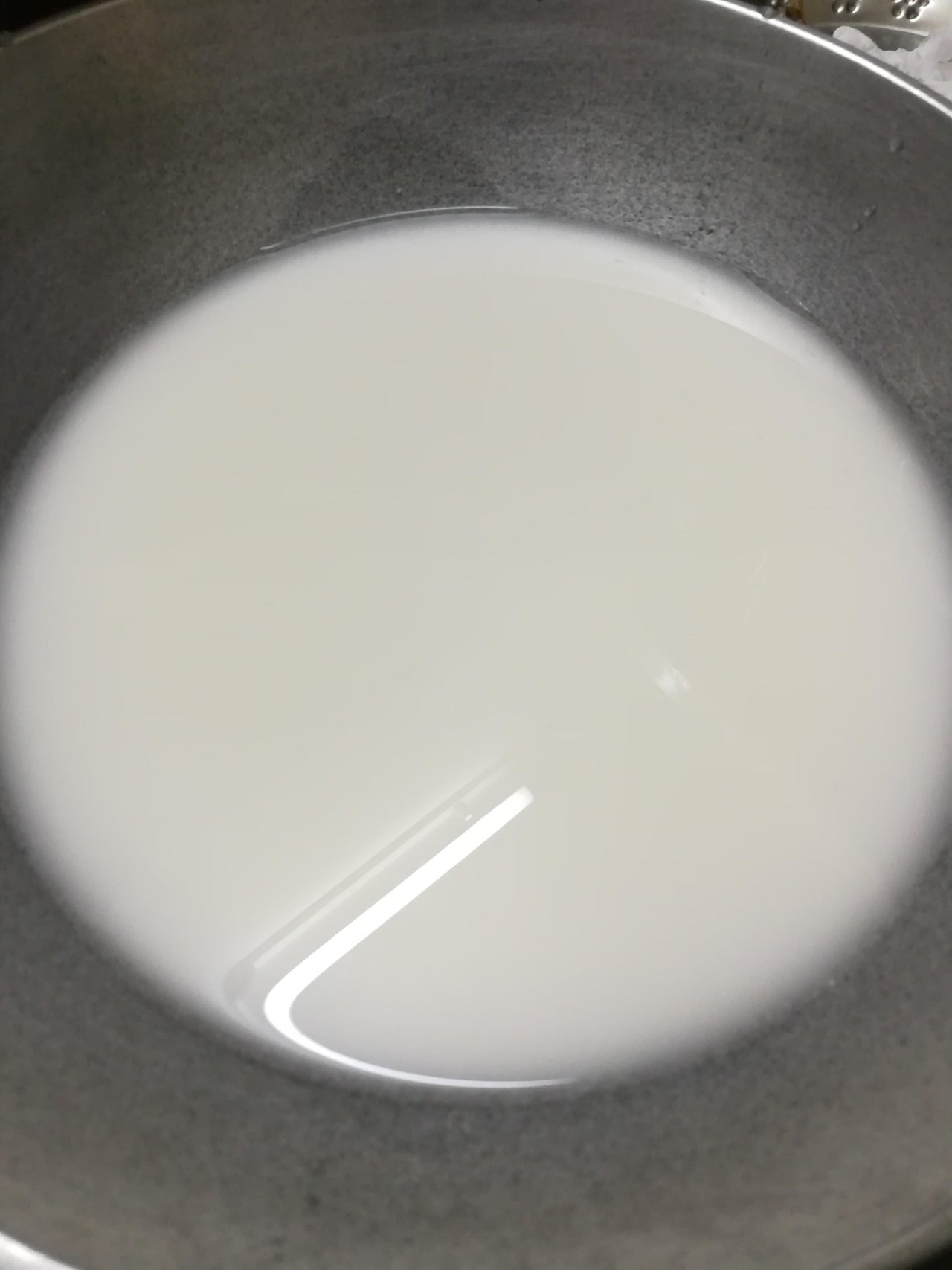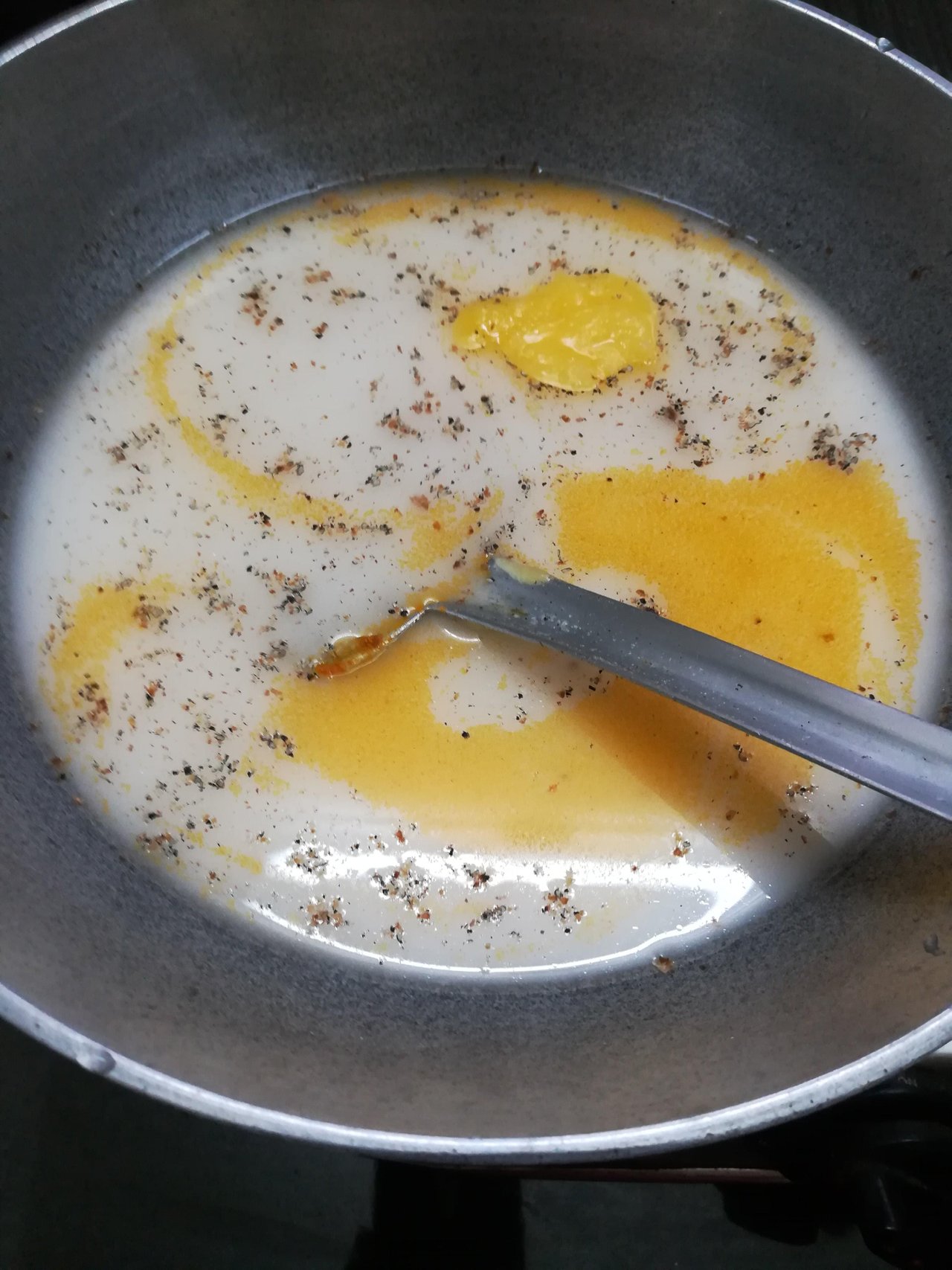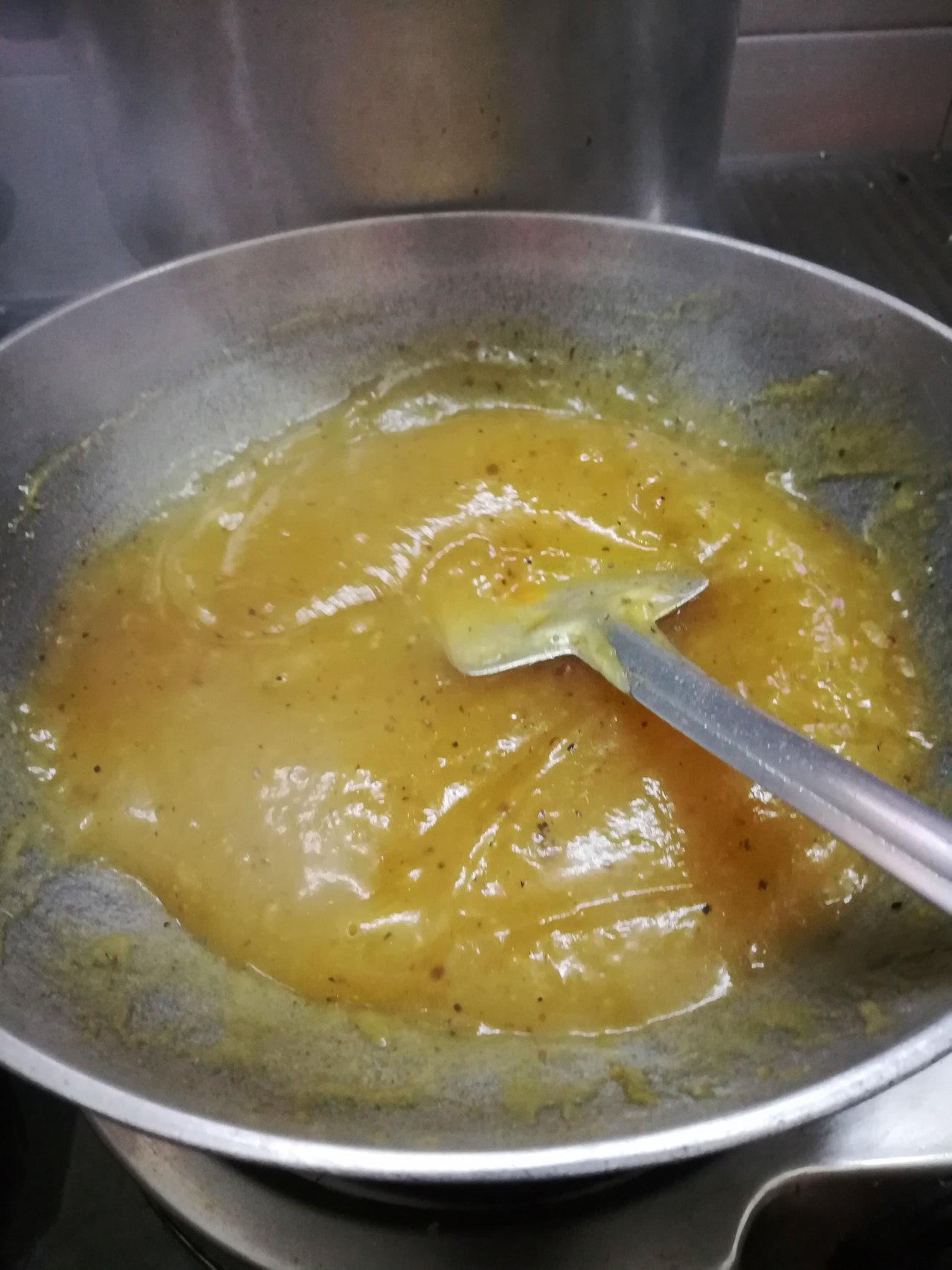 Method...
Soak 1 cup of arrowroot powder in 3 cups of water for one to two hours.
Now... Using fingers, mix this soaked powder dough, so that the thick starch in the bottom gets mixed well with water, without any lumps.
Take a thick bottom pan, take half cup ghee and pour this powder dough, add sugar, cardamom powder, (I used black cardamom), food color and on medium flame keep stirring continuously. Within 5 minutes it starts thickening.
Now lower the flame, add the remaining ghee and dry fruits and again stir for 2 to 3 minutes till it comes to the Halwa consistency.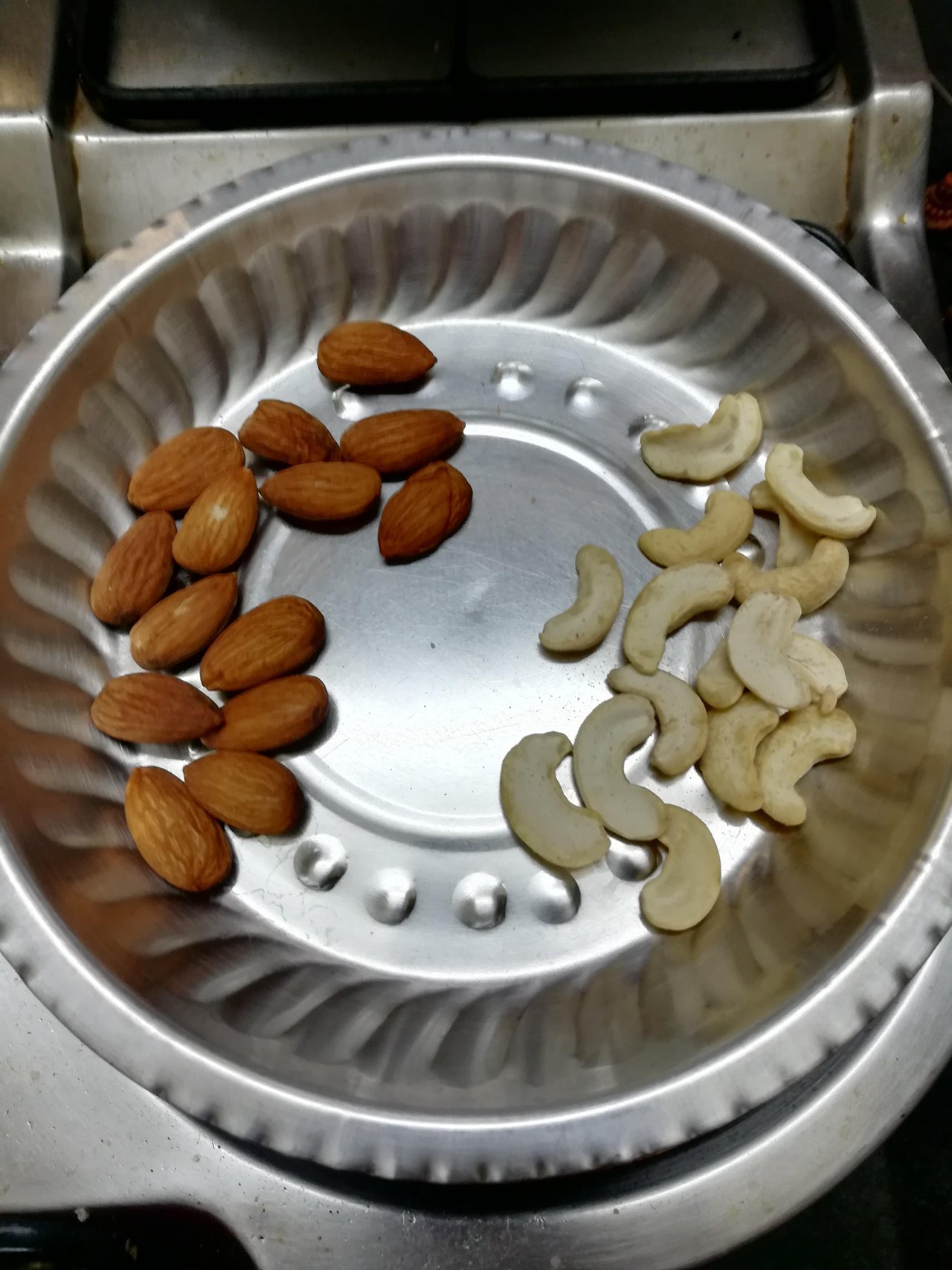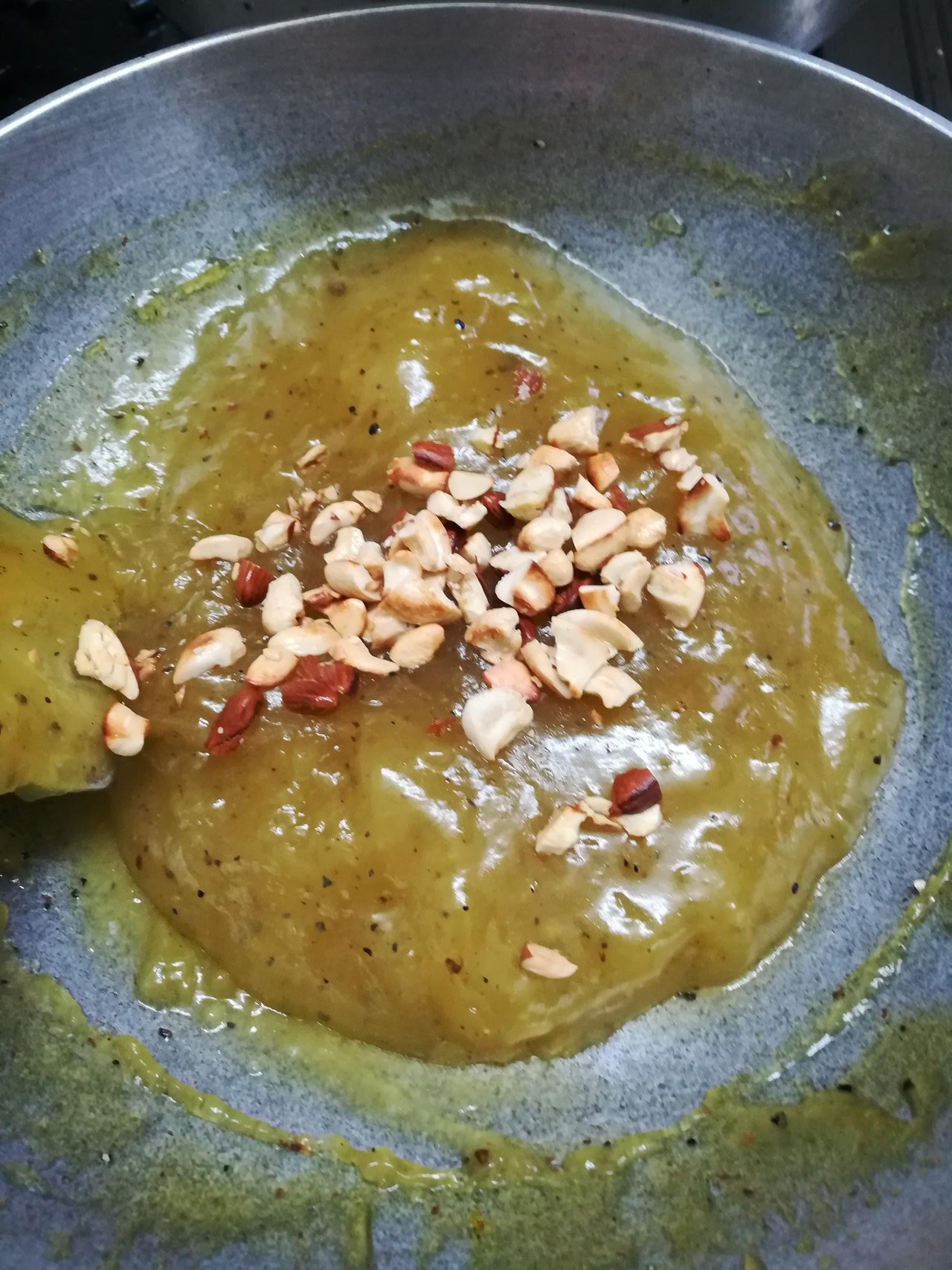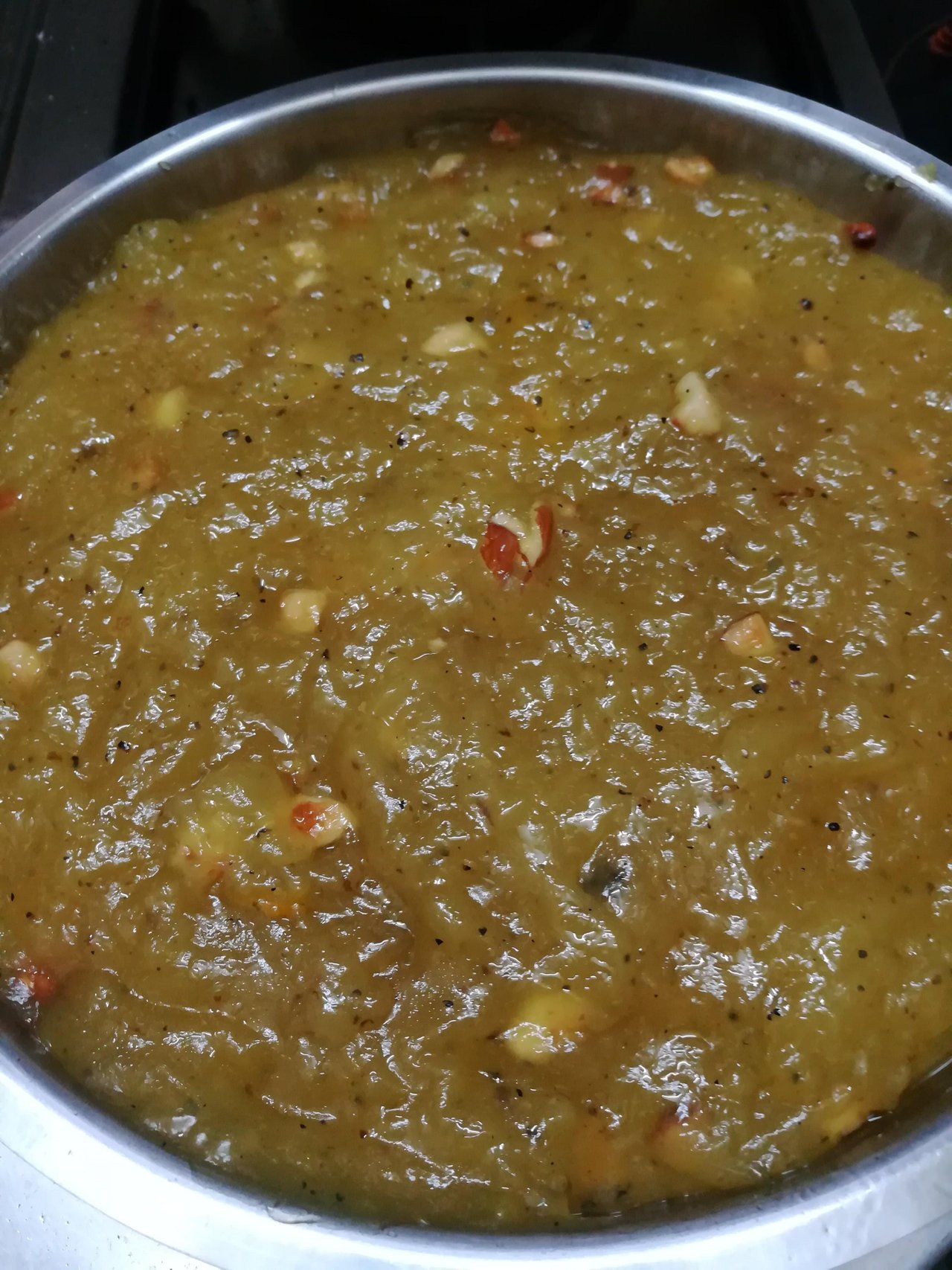 Shift to a plate smeared with a thin layer of ghee and allow to cool. Refrigerate for half an hour and then cut into desired shape!!...
The yummy tasty nutritious Arrowroot Halwa is ready to serve...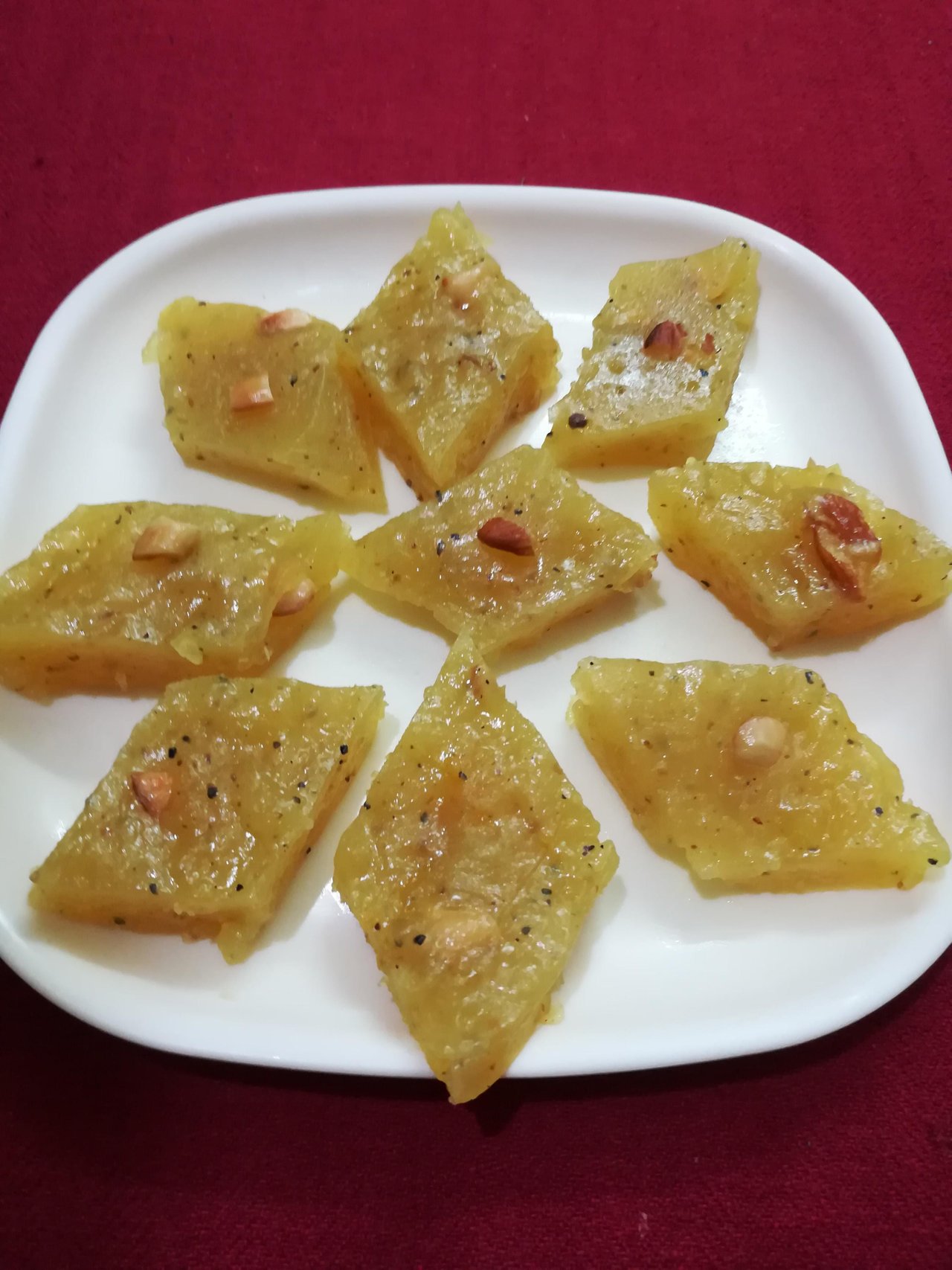 Note- We can cut this Halwa only after it comes to room temperature. Because, Until then it sticks to the knife!
Hope you liked this post.
Much love from Mangalore, @geetharao...