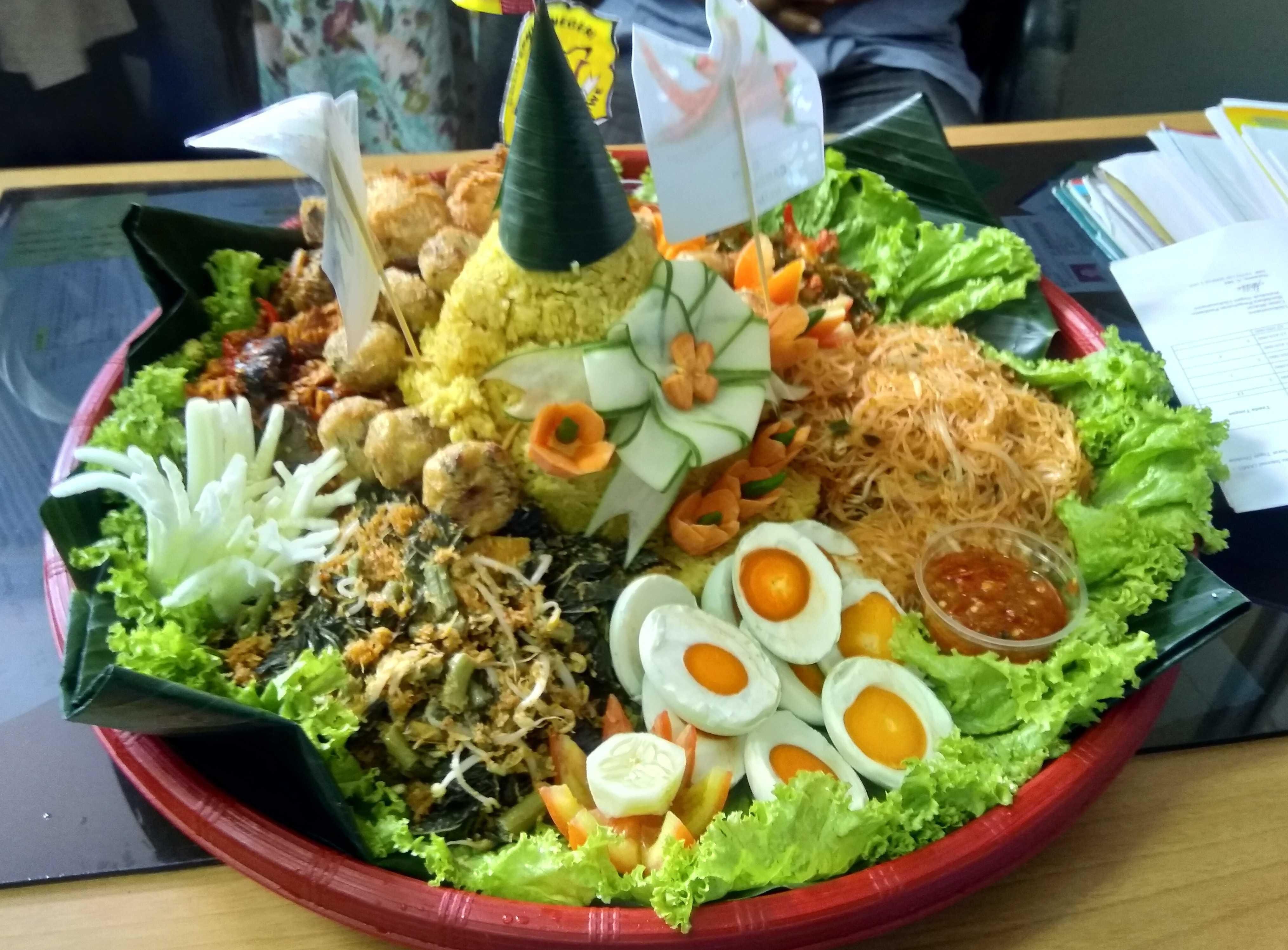 Hello Everyone...!
How are you friends, finally I can return here to share, and let us continue working in this media.
My theme in this post is cone-shaped rice, this rice is usually made from yellow rice in one place serving food complete with all the side dishes, of course, very appetizing to be enjoyed immediately.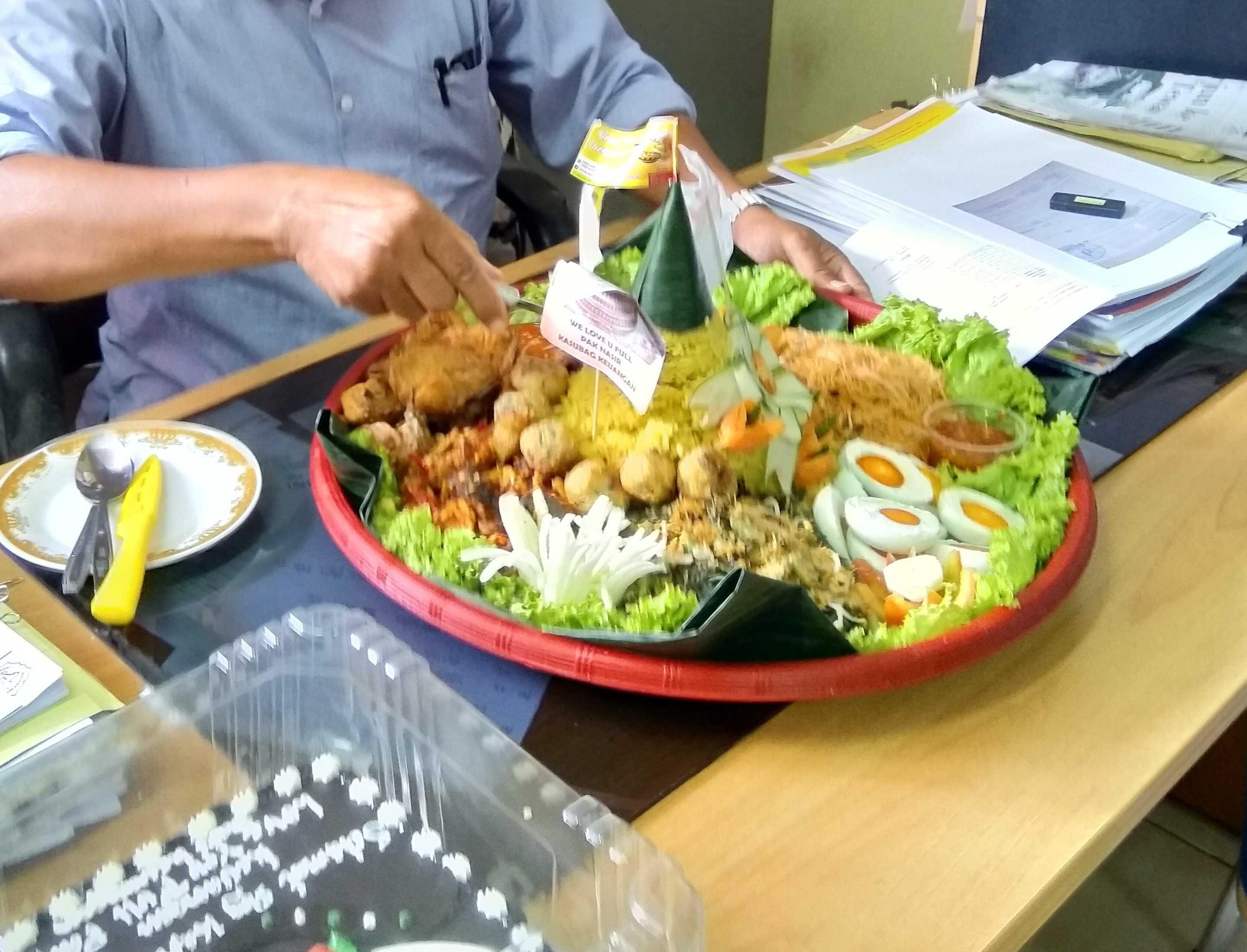 ---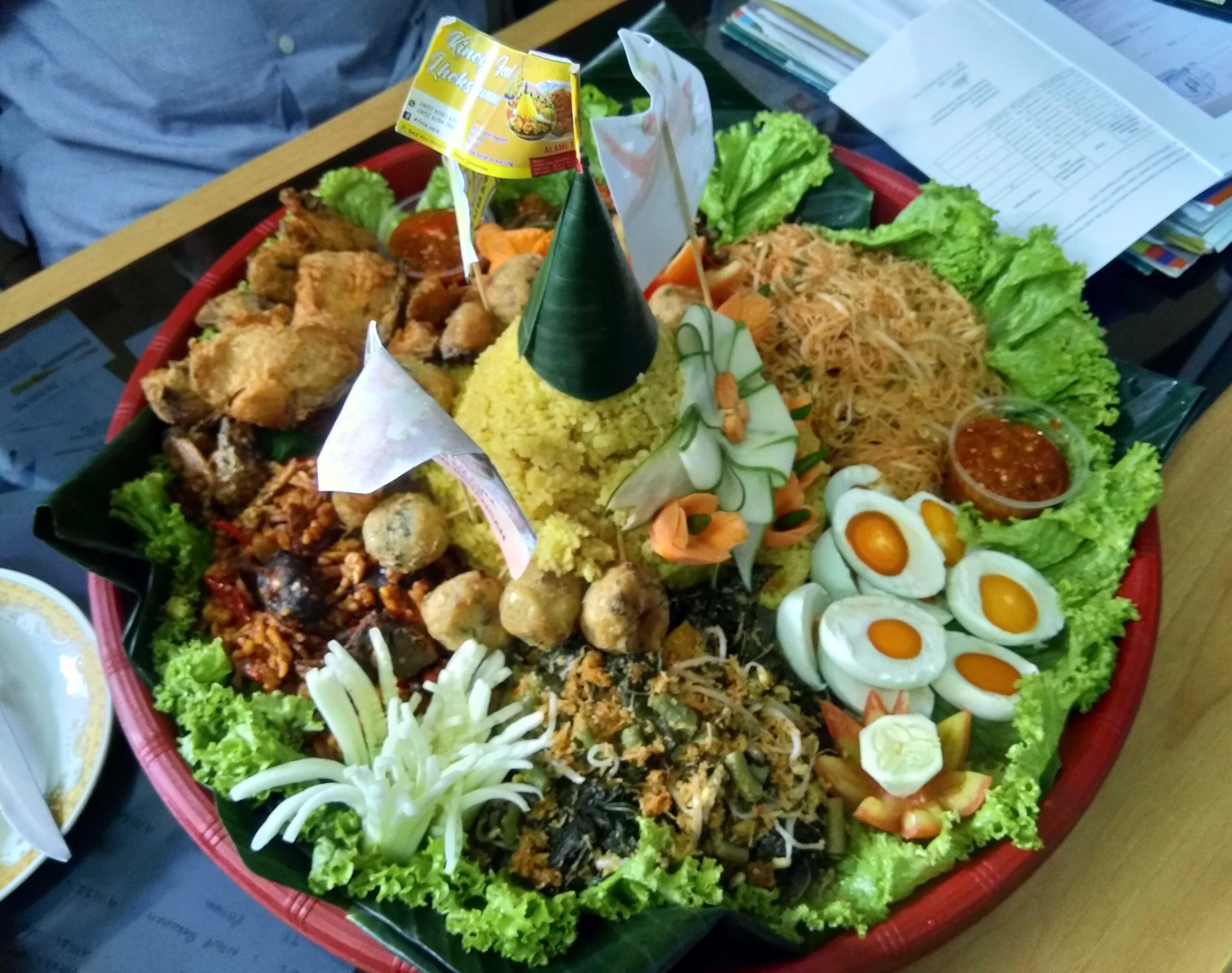 ---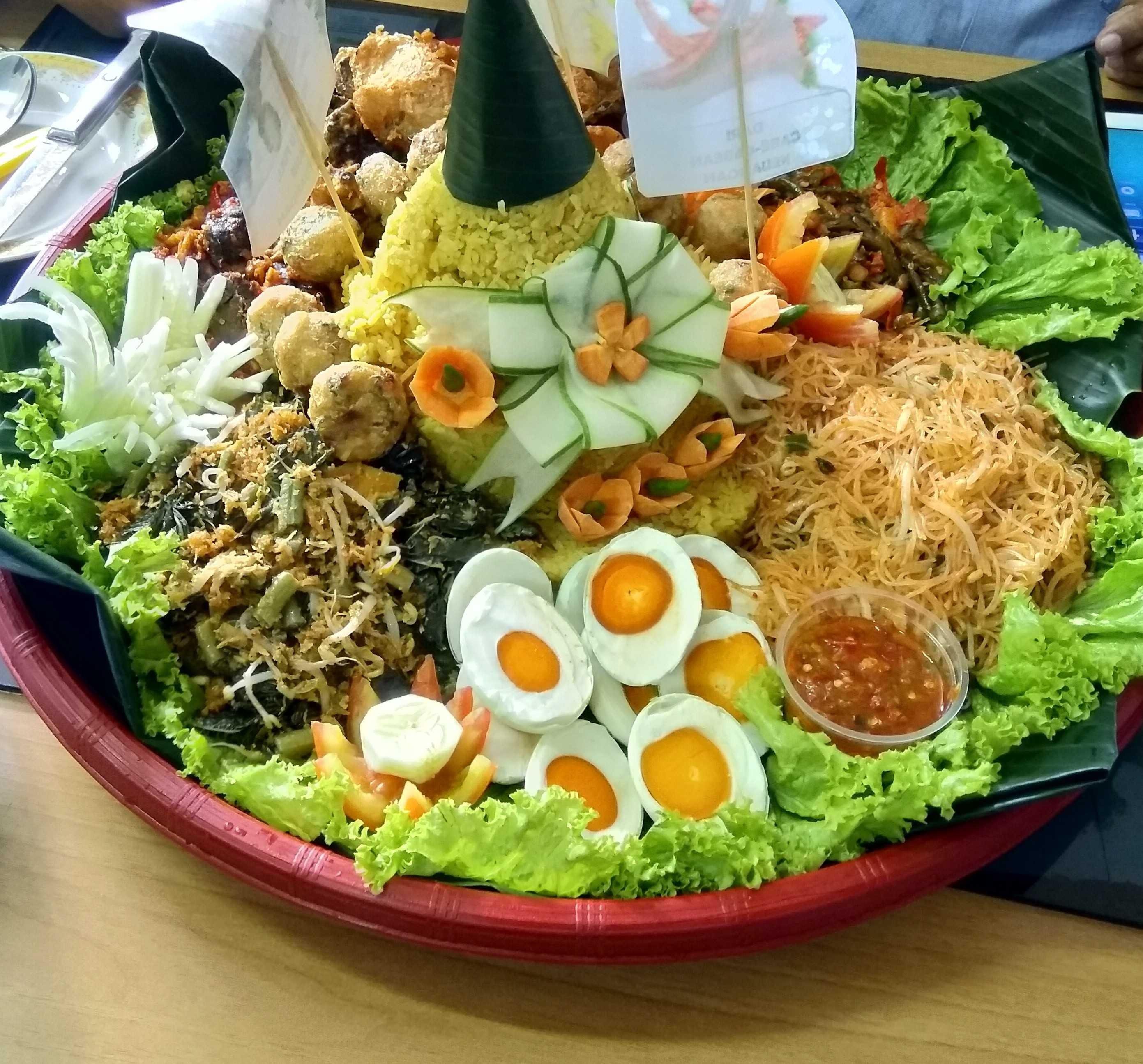 ---
The presentation of cone rice is usually used on certain events, such as congratulating someone we love or to our friends and colleagues who are getting promotions, and even when celebrating birthdays.
The photos above I took using a smartphone camera when we were congratulating a colleague who was in office. Hopefully friends like it.
Greetings always ...!