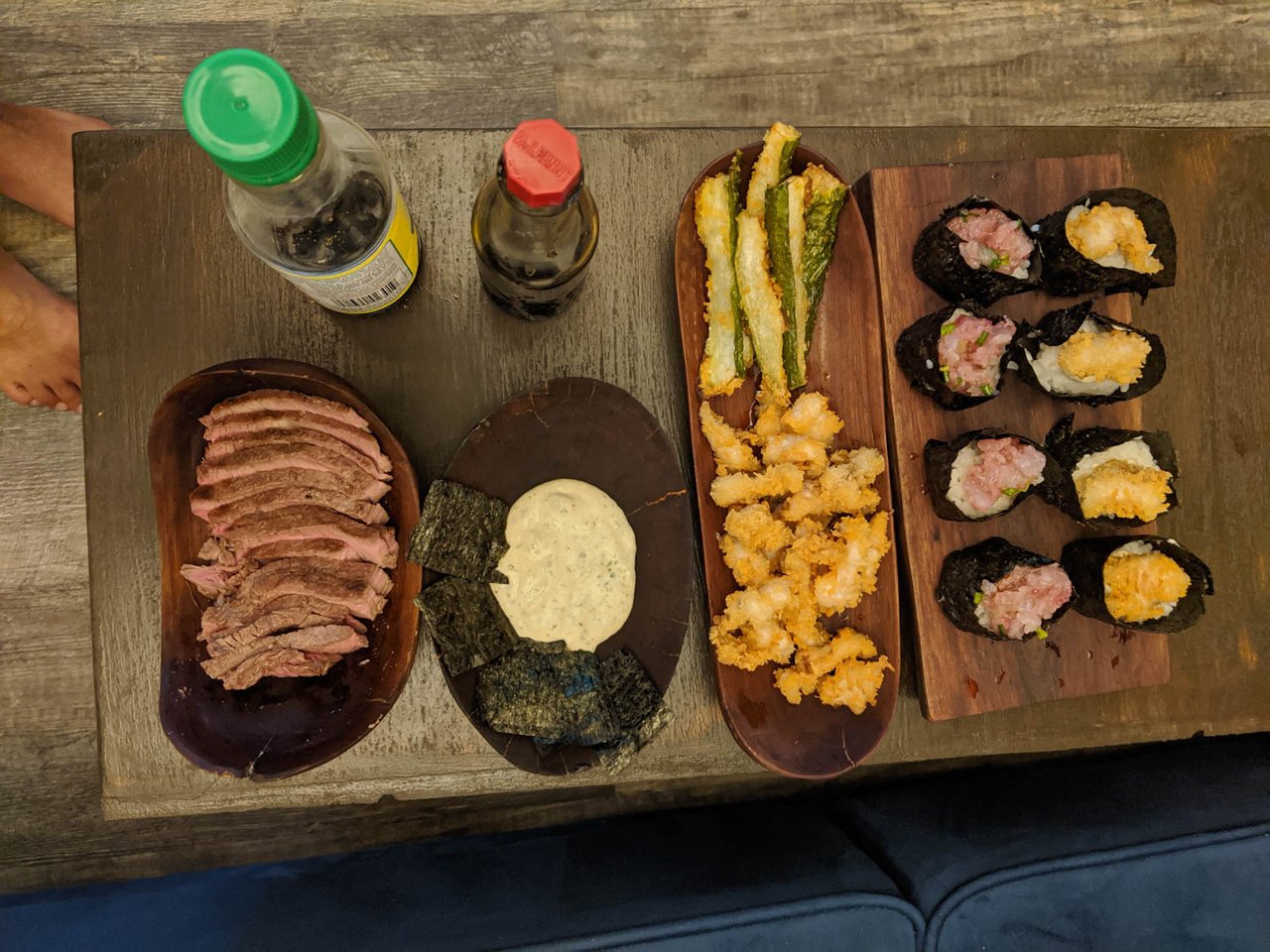 We went fishing late in the afternoon to see if we can pick up some fish for dinner after we working on our Toilet and Couch. The bite was slow and we picked up two Humuhumu ele ele (Black Triggerfish). We took it home and filleted it. We scraped the bones and the skin to get all the meat. We used this meat to make Poke for Sushi. We mixed this meat with Sesame Oil and Green Onions.
We then used the meat from the fillets to make fish nuggets. We cut them into bite sized pieces and dipped them into a slurry of cornstarch and water and then coated them with Panko. We fried this on our grill in hot oil in our cast iron pan. We did this with Cucumber slices from the Cucumber that we picked from our garden.
We made a dipping sauce with mayonnaise and Ponzu sauce.
We also grilled a Steak from some meat that we had in the freezer.
We made two types of Sushi. The first was Poke with a dab of Wasabi. The second was the Fish Nuggets with the Ponzu Mayo sauce.
The food we made from left to right:
Grilled Steak
Dipping Sauce
Fish Nuggets and Cucumber Slices
Poke Sushi
Fish Nugget Sushi