Close your eyes and imagine taking a giant spoonful of delightfully spiced coconut mylk bathed bliss...
Yuuuummmmmmm!
---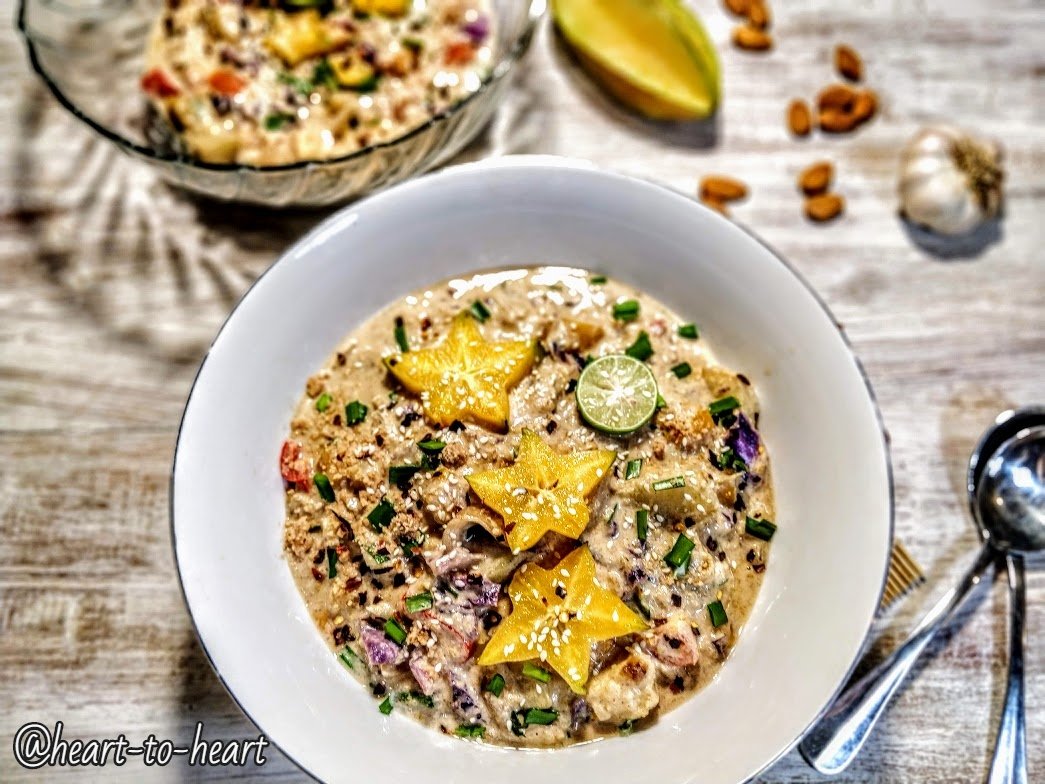 ---
This is a rendition of one of my all time favorite meals! I love the combination of spices and coconut mylk with the gentle touch of nuttiness! Well, now I'm hungry!
So, usually in Thai food, peanuts are used to give that nutty flavor I was raving about but peanuts (bless those nuggets) actually tend to be little pockets for mold (trust me, no one wants to hear that less than me) so I'm avoiding them right now (which breaks my stomach's heart).
Not to fear-- we just need to call in a replacement and for us in this recipe, that is almonds and sesame seeds!
To be honest, once everything is bathing in the spicy coconut mylk, and you're spooning that into your yum-hole it's hard to complain about anything!
Alright, so grab up some almond butter and tahini and let's build this coconut mylk dream cream!
CocoNutty Mylk Dream Cream Curry
---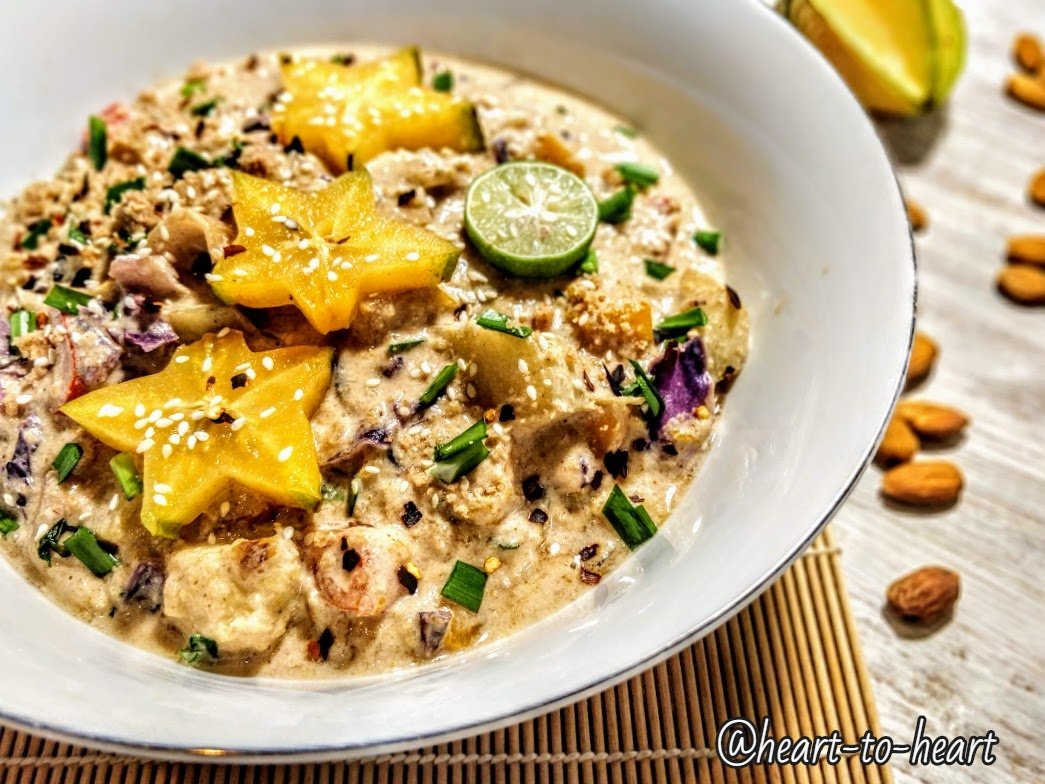 ---
What You Need:
½ red bell pepper
½ yellow bell pepper
½ yellow onion
5 garlic cloves
1 piece of ginger
1 cup acorn squash
1 cup chayote squash
1 cup red cabbage
1 handful cherry tomatoes
2 tbsp almond butter
2 tbsp tahini
2 tbsp bragg's liquid aminos
1 tsp chili powder
1 tsp garlic salt
1 tsp ginger powder
1 tsp sesame seeds
1 tsp chili flakes
(2) 1 tsp coconut oil
3 cups coconut mylk (or cream)
Lime for garnish
1 cup millet to serve with (cooked)
---
What To Do:
---
In a wok, pour 1 tsp coconut oil and add in onion, peppers, and half of the garlic to medium heat
Stir and let cook for about 3-4 minutes
Add in the acorn and chayote squash
Mix around until the squash starts to become tender
Add in the cabbage with the Bragg's and let simmer, turning heat down to low for about 5 minutes
In a saucepan, add 1 tsp of coconut oil and add in the rest of the garlic and ginger to the oil.
Stir together and then add in the coconut mylk (I made my own mylk so it's quite thick, bordering on creamy for reference!)
Mix in the almond butter, tahini and dry spices making sure there are no clumps (use a whisk)
After about 2-3 minutes, add in the veggies and let everything cream together.
Taste the liquid and add any dry seasoning you want. (I added a bit more ginger here!)
---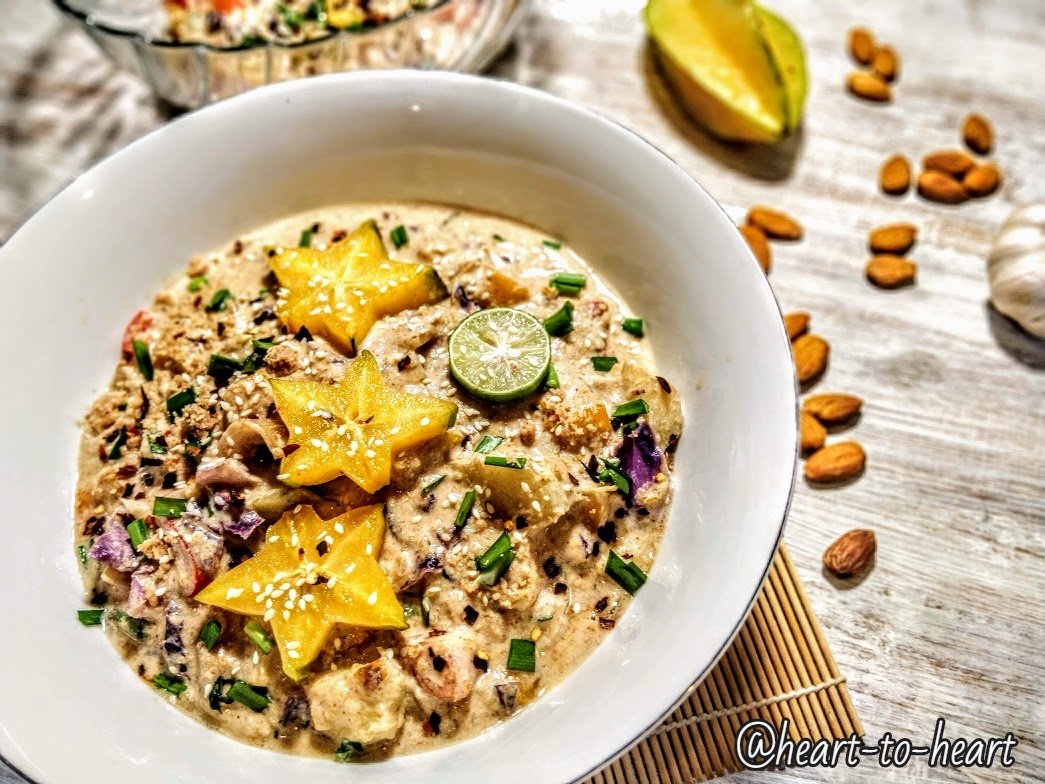 ---
I tossed on some starfruit and limes to make this dish feel like the superstar it is!
---

I wish you yummy in your tummy!
Love and Light ✨
Cece 😘🧙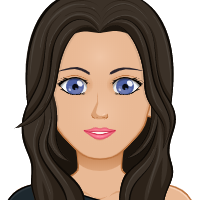 What did you miss from me? Here's what I've been up to lately:
Spinach and Quinoa Bathing in Tahini
Delicious;ly Unsuspecting Cabbage Fry
Pesto Impresso
Oriental Tacos
Delicious Treat You Right Granola
Communication 101 (for Angry Lions)
Breakfast Cupcakes
I-N-D-E-P-E-N-D-E-N-T Bread
Spaghetti Vibes Salad
Rainbow Rice
Mas-A-Better-Man-Curry
Unsuspecting Veggie Drool Inducer
Thai Squoodles
Handheld Avos
Pumpkin Spice "Latte" Nibbles
Jicama Hash Mash Bash
Rad Rainbow Coleslaw! (Rainbows are ALWAYS DELICIOUS!)
Something Like Ratatouille
Not Your Plain Ol' Veggie Tray