When I dropped the cookie balls into the coconut cream...
The world paused for a moment in wonder of the deliciousness being born!
---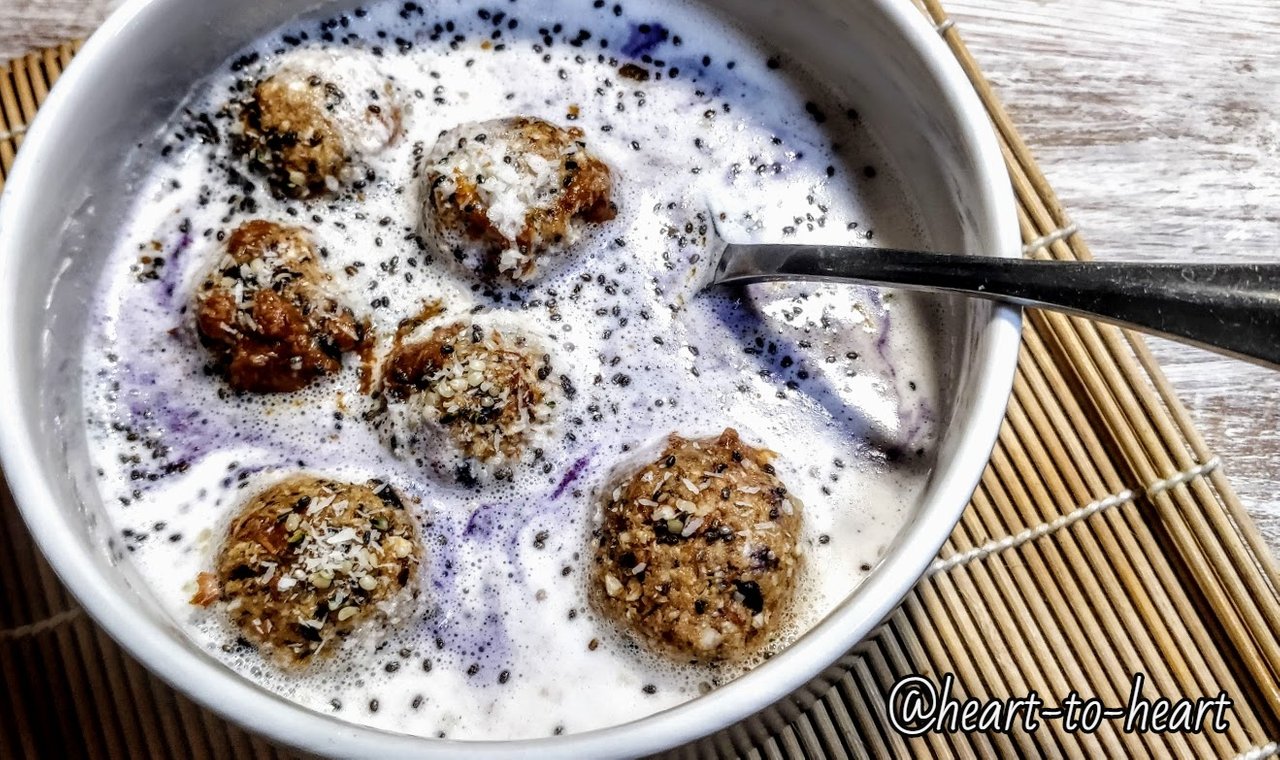 ---
I have been making homemade, fresh, creamy coconut mylk-ish cream almost every day since I took a severe sugar cut in my diet (as I cleanse my precious temple!) 🌟
As you may have read in my previous posts, I traded natural sugars for healthy fats and am having a LOT of fun with it! Coconuts are becoming a huge part of my delicious life nowadays!
Quick note: I'm refined sugar free anyway, so this also extends to naturally occuring sugars that are in just about everything! You really come to notice just how sugary our "regular" foods are when you start paying attention (or in my case, even closer attention!)
As any of you who have ever followed my posts would know-- I make desserts like it's my job! (OK, it kind of is if you count these posts!) 😉
That said, I feel so lost without my dates and maple syrup! (But I feel really great so I can't whine too much over this whole thing!)
I started experimenting and came into these little babies! I fell in love when I dropped them into a pool of coconut mylk and tossed in a few blueberries to create a pop of color!
So, ta-da! We now have:
🍪 Cookies and Cream 🍪
---
What You Need:
---
½ cup almonds
½ cup pecans
1/2 cup cacao butter
1/4 cup coconut mylk
1 cup coconut flour
1/4 cup cacao nibs
1 tbs chia seeds (soaked)
1 tsp vanilla
1 tbsp mesquite powder (or other low GI sweetener)
1 tsp pink Himalayan sea salt
1 tsp maca powder
1 tsp cinnamon
Optional:
1 handful of blueberries
1 tsp hemp hearts
1 cup coconut mylk
---
What To Do:
---
Preheat the oven to 350'C
Mix the almonds, pecans, soaked chia seeds, coconut flour, cacap butter, coconut mylk, vanilla, mesquite, salt, maca powder, and cinnamon in a food processor and blend until everything is combined then stir in the cacao nibs
Take a spoonful of the dough at a time and create small balls in your hands
Place the balls on an oiled baking sheet spread evenly a part
Bake for about 15-20 minutes
Serve in coconut mylk/cream for extra deliciousness!
Drop in a couple of berries for a sweet bite and beautiful color to make it pop!
---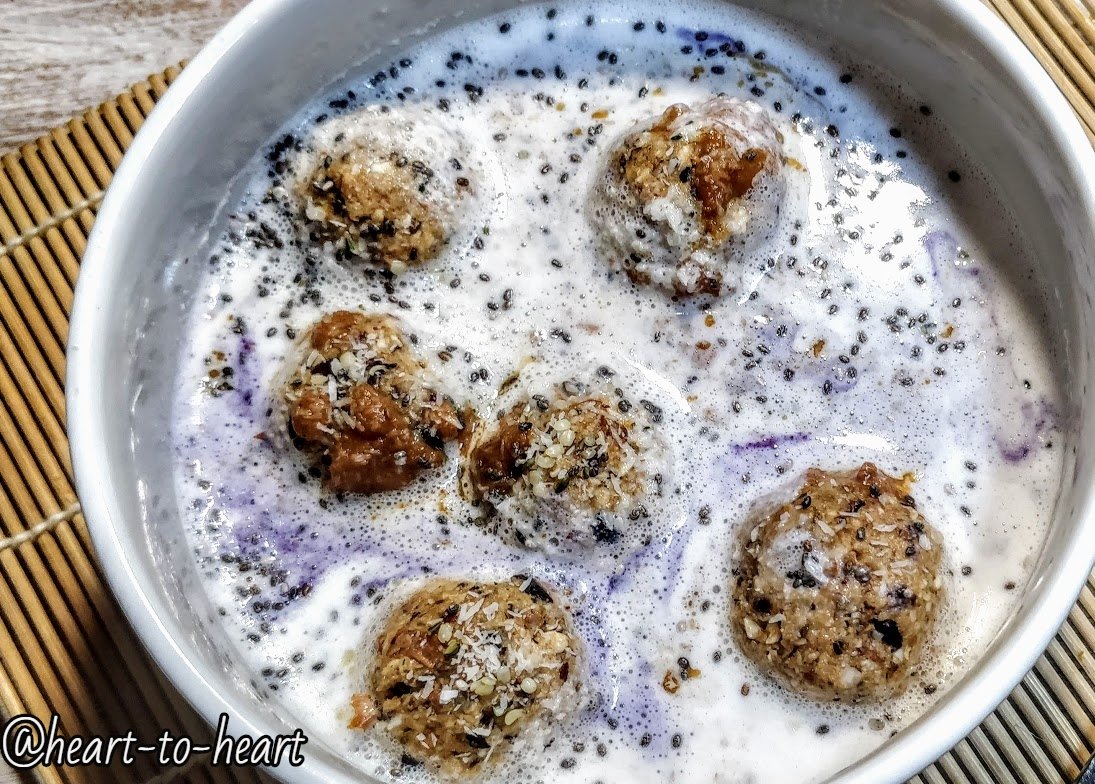 ---

I wish you yummy in your tummy!
Love and Light ✨
Cece 😘🧙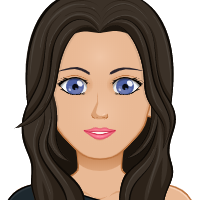 What did you miss from me? Here's what I've been up to lately:
CocoNutty Dream Cream Curry
Spinach and Quinoa Bathing in Tahini
Delicious;ly Unsuspecting Cabbage Fry
Pesto Impresso
Oriental Tacos
Delicious Treat You Right Granola
Communication 101 (for Angry Lions)
Breakfast Cupcakes
I-N-D-E-P-E-N-D-E-N-T Bread
Spaghetti Vibes Salad
Rainbow Rice
Mas-A-Better-Man-Curry
Unsuspecting Veggie Drool Inducer
Thai Squoodles
Handheld Avos
Pumpkin Spice "Latte" Nibbles
Jicama Hash Mash Bash
Rad Rainbow Coleslaw! (Rainbows are ALWAYS DELICIOUS!)
Something Like Ratatouille
Not Your Plain Ol' Veggie Tray