Ok, I have completely changed my mind about life... when done right (loaded) "salads" are BOMB!
---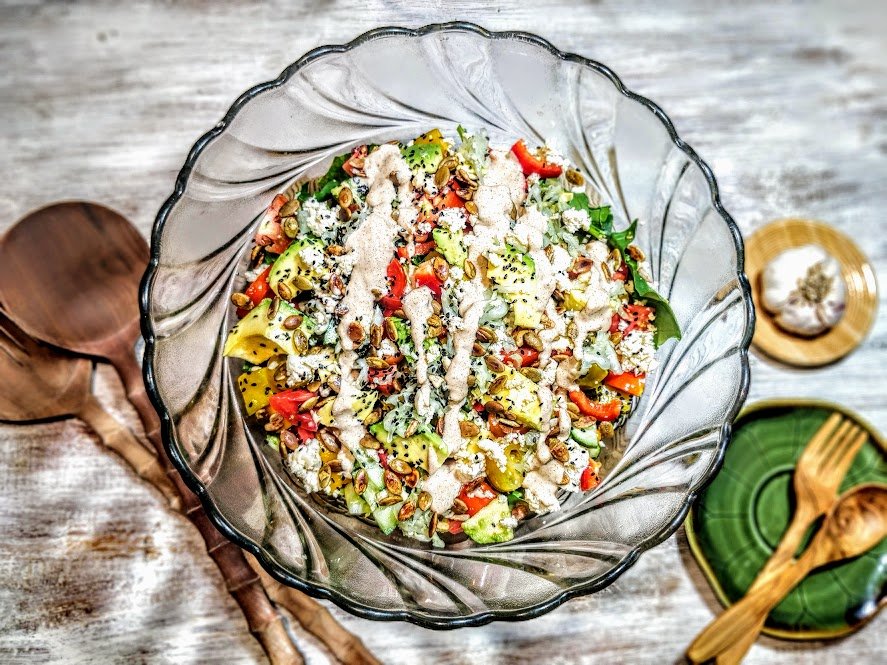 ---
I can't believe I have lived my whole life without realizing this until only just recently. I've traded in my usual lunches for these massive bowls of greens delectably decorated with all of my favorite toppings to turn into this buffet of healthy deliciousness.
Great add ons:
sauerkraut
nuts, seeds
ALWAYS avo
homemade dressing
tomatoes make everything pop!
mushrooms, tofu, tempeh
The best thing is you can find out what you like and cycle through it again and again (I am overly obsessed with tahini for example) but each time can be a unique experience based off of what you have, what you want and what you're in the mood for! YUM PARTY!
Let's have a look inside this gigantic bowl of yum!
Extra Loaded, Creamy Garlic Everything Bowl
---
What You Need:
---
Salad
1 cup steamed pumpkin pieces
2 cups steamed cabbage leaves
1 bunch spinach
1 cup chopped tomatoes
½ diced cucumber
¼ diced red bell pepper
1 avocado
½ cup roasted pumpkin seeds
1 tbsp roasted sesame seeds
Dressing
1 lime
1 lemon
3 tbs tahini
1 tsp pink Himalayan sea salt
½ tsp black pepper
½ tsp cumin powder
½ tsp onion powder
½ tsp garlic powder
---
What To Do:
---
For the salad, just chop everything up into bite sizes and toss it all into the bowl.
Hot Tip: If you want to make it pretty, start with the greens on the bottom and add by color on the top!
For the dressing, mix everything together (except the seeds) in a big bowl or you can use a blender or food processor. Add some water until you get your desired consistency if it's too thick for you (I love mine thick and creamy!)
Hot Tip: Drench the bowl in it! You can hold your bowl high above the salad and let it drizzle over if you want a picture like mine.
Sprinkle the seeds on top and serve!
Note: I steam my cabbage leaves and pumpkin so they are softer in this dish. You don't have to steam them, you can eat the cabbage raw or you can bake/fry it and the pumpkin if you prefer!
Enjoy your healthy meal!
Remember, a healthy immune system is your best friend right now so eat lots of leafy greens and organic, local fruit and veg!
---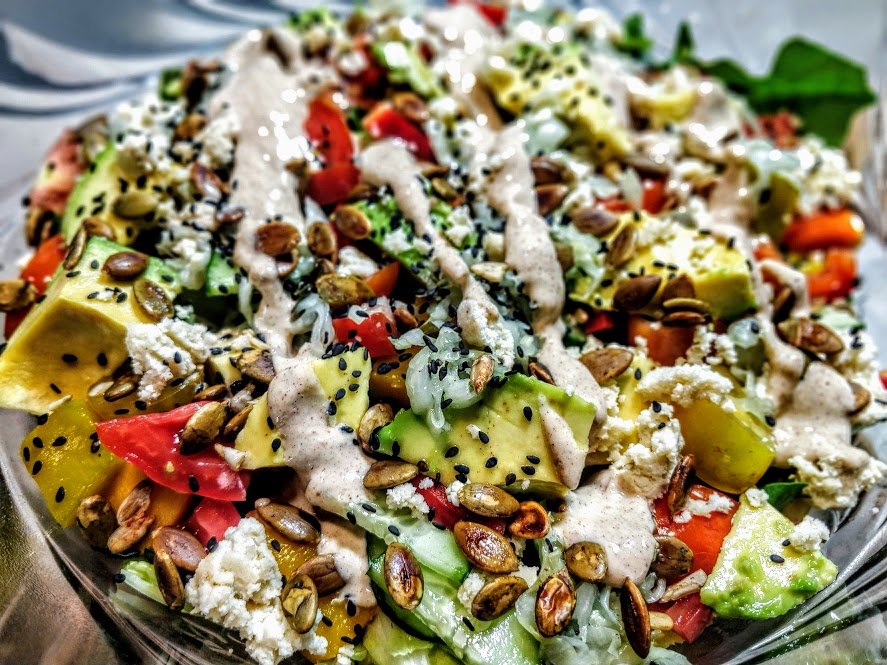 Would ya look at that baby?
---

I wish you yummy in your tummy!
Love and Light ✨
Cece 😘🧙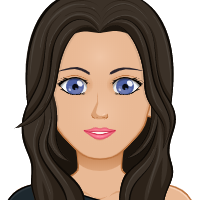 What did you miss from me? Here's what I've been up to lately:
To Quiche or Not to Quiche
Gluten Free Crust
Fysh Curry
Coffee Talk
Guiltless Brownies
Green Protein Fiend
Balinese Rendang
Loaded Jicama Fries
Cookies and Cream
CocoNutty Dream Cream Curry
Spinach and Quinoa Bathing in Tahini
Deliciously Unsuspecting Cabbage Fry
Pesto Impresso
Oriental Tacos
Delicious Treat You Right Granola
Communication 101 (for Angry Lions)
Breakfast Cupcakes
I-N-D-E-P-E-N-D-E-N-T Bread
Spaghetti Vibes Salad
Rainbow Rice
Mas-A-Better-Man-Curry
Unsuspecting Veggie Drool Inducer
Thai Squoodles
Handheld Avos
Pumpkin Spice "Latte" Nibbles
Jicama Hash Mash Bash
Rad Rainbow Coleslaw! (Rainbows are ALWAYS DELICIOUS!)
Something Like Ratatouille
Not Your Plain Ol' Veggie Tray