If you're wondering where to get your calcium and protein? It's right here partner!
---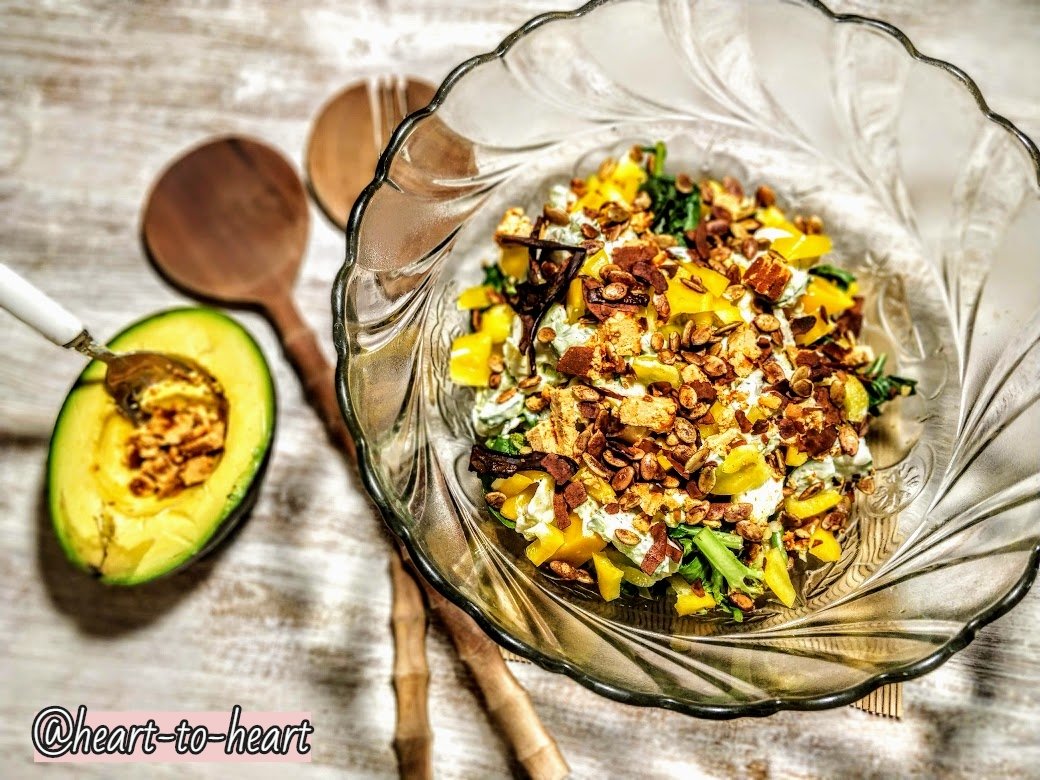 ---
In true, lunch time salad style, I faithfully checked out what I had as I ran through ideas of how to put them together in order to be 1) delicious 2) filling and 3) easy!
Can't forget that protein!
Introducing kailan!
---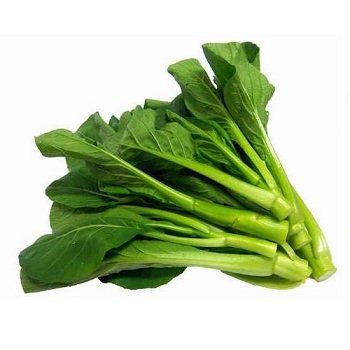 ---
I had no more spinach left which is my go-to green so I decided to call upon kailan to the rescue! Kailan is also known as "Chinese broccoli" and has stiff stalks just like its green ancestor.
It's low carb (about 6 grams of carbs per 220 grams of veg), it's super high in calcium and is a great source of protein!
I love the taste but in my salads, I don't like it to be too crunchy so I always cook it gently before adding it in!
You don't HAVE to use the stalks but there is so much benefit from eating them! Think about it! The stems are how the nutrients come up through the plant to the leaves! So don't be afraid to eat em up! They're yummy!
Check out what happens when we mix a bunch of delicious things together in a bowl!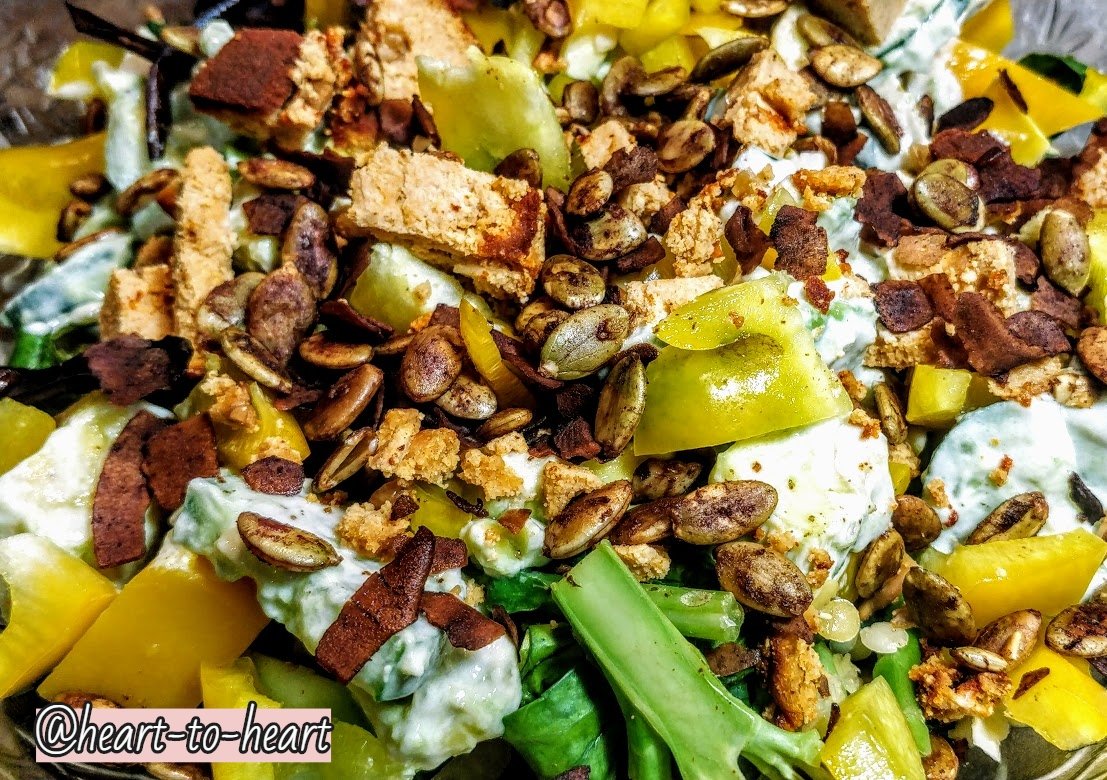 ---
What You Need:
---
1 bunch kailan
1 head broccoli
1 cup acorn squash
1 tbsp Bragg's liquid aminos
2 avocados
1 cucumber
½ yellow bell pepper
½ cup red lentils
1 tbsp lemon juice
2-3 tbsp tahini
1/2 tsp onion powder
1/2 tsp pink Himalayan sea salt
2 tbsp roasted pumpkin seeds
2 tbsp vegan cheeze
---
What To Do:
---
In a sauce pan, cook the pieces of kailan and broccoli in the Bragg's liquid aminos on medium heat for about 5 minutes (just to ease the crisp.) Set aside to cool.
Sauce:
Mix the lemon juice with the onion powder and salt into the tahini and stir.
Add in the cucumbers to the sauce and mix together.
Stir in the avocado and lentils to the sauce.
In a big bowl, gather all of the ingredients together.
Pour the sauce over everything and mix it well!
Top with some pumpkin seeds, eggplant bakon and vegan cheeze!
---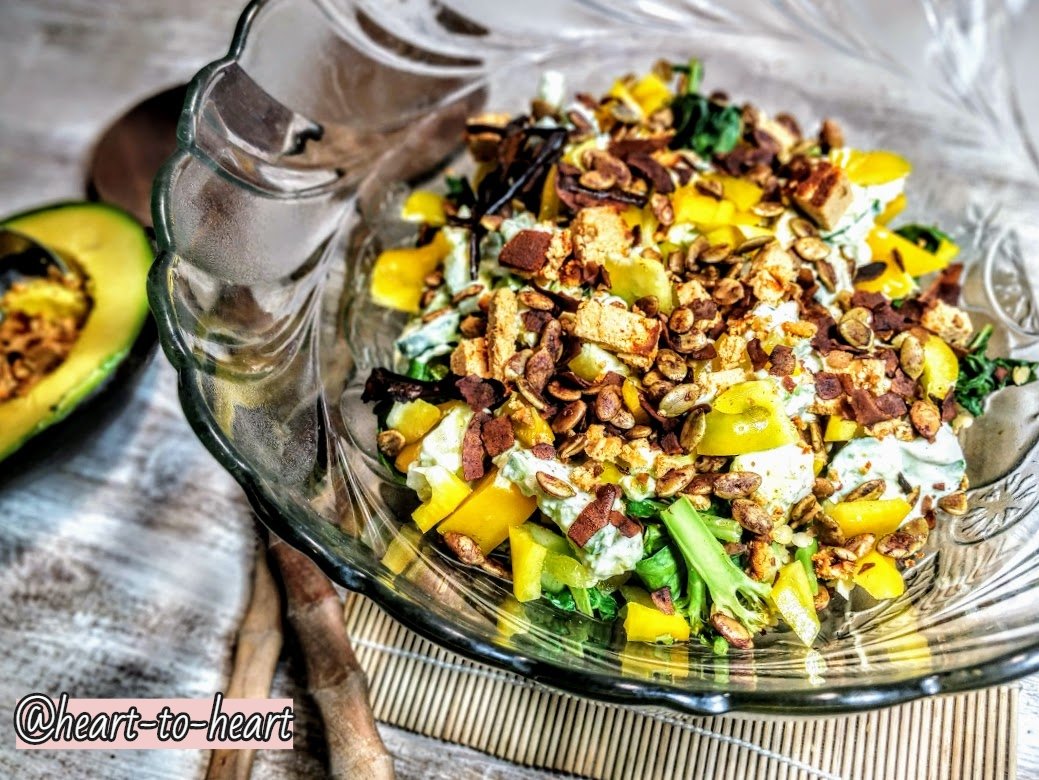 ---
Feel free to have a side avocado!
Yum!
---

I wish you yummy in your tummy!
Love and Light ✨
Cece 😘🧙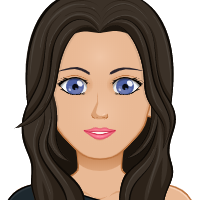 What did you miss from me? Here's what I've been up to lately:
Balinese Rendang
Loaded Jicama Fries
Cookies and Cream
CocoNutty Dream Cream Curry
Spinach and Quinoa Bathing in Tahini
Delicious;ly Unsuspecting Cabbage Fry
Pesto Impresso
Oriental Tacos
Delicious Treat You Right Granola
Communication 101 (for Angry Lions)
Breakfast Cupcakes
I-N-D-E-P-E-N-D-E-N-T Bread
Spaghetti Vibes Salad
Rainbow Rice
Mas-A-Better-Man-Curry
Unsuspecting Veggie Drool Inducer
Thai Squoodles
Handheld Avos
Pumpkin Spice "Latte" Nibbles
Jicama Hash Mash Bash
Rad Rainbow Coleslaw! (Rainbows are ALWAYS DELICIOUS!)
Something Like Ratatouille
Not Your Plain Ol' Veggie Tray