How many of these do you think you can eat?
I used to sit at the bar and scarf down so many of these it would scare you...
---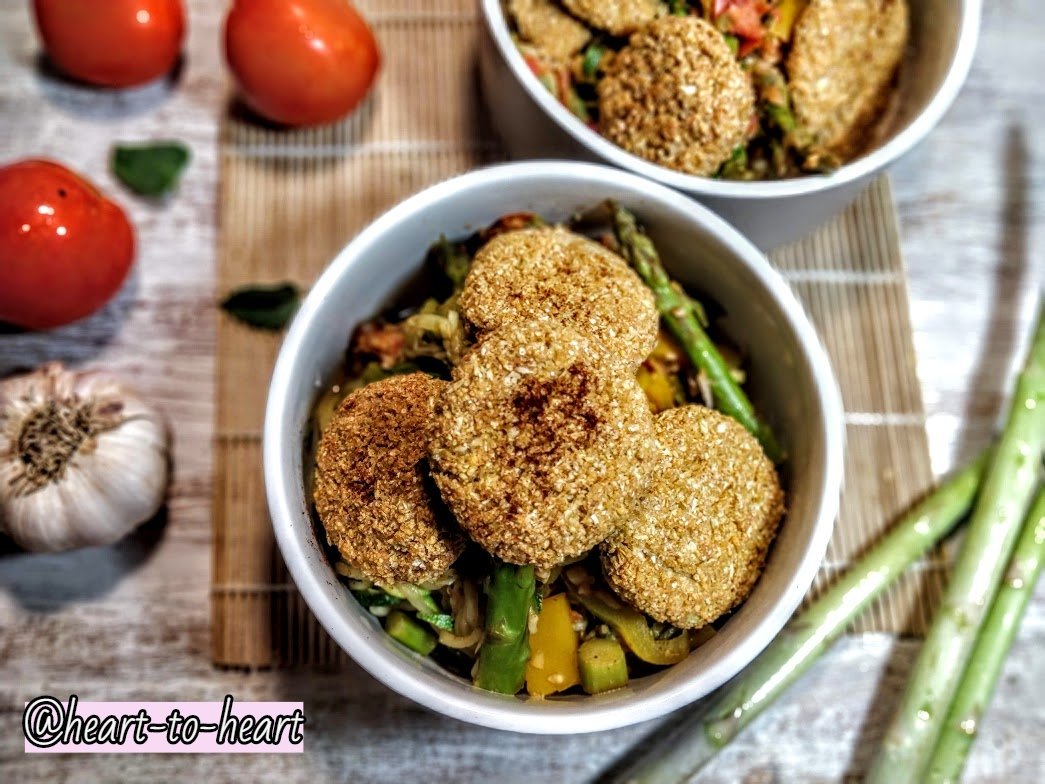 ---
Only back then, "these" were shaped like dinosaurs, deep fried in oil and full of ingredients I still can't pronounce to this day (they certainly were not doing my body any favors I can tell you that right now!)
I'm talking about the infamous nuggets but for the sake of your health and for compassion and love for all beings -- let's make some without anybody suffering! You included my friend!
Notes from the recipe:
This is an oil free version so what you're seeing here is a bit on the drier side. I solved this with sauce but you can bake yours in oil or use an air fryer if you'd like! (I recommend using cold pressed/unrefined coconut or olive oil.)
This recipe is for the nuggets but for inspiration, I used them to top off a tomato based zucchini noodle dish and it paired divinely! Yummm... I can still taste the crispy nugget mixing into the tomato sauce!
These are perfect for a topping or can be eaten alone, dipped in your favorite sauce! (Watch out for crazy ingredients in store bought sauces!)
I want you to have the experience you love but that also loves you back and so I present these unto you!
Nuggtastic Nuggets
---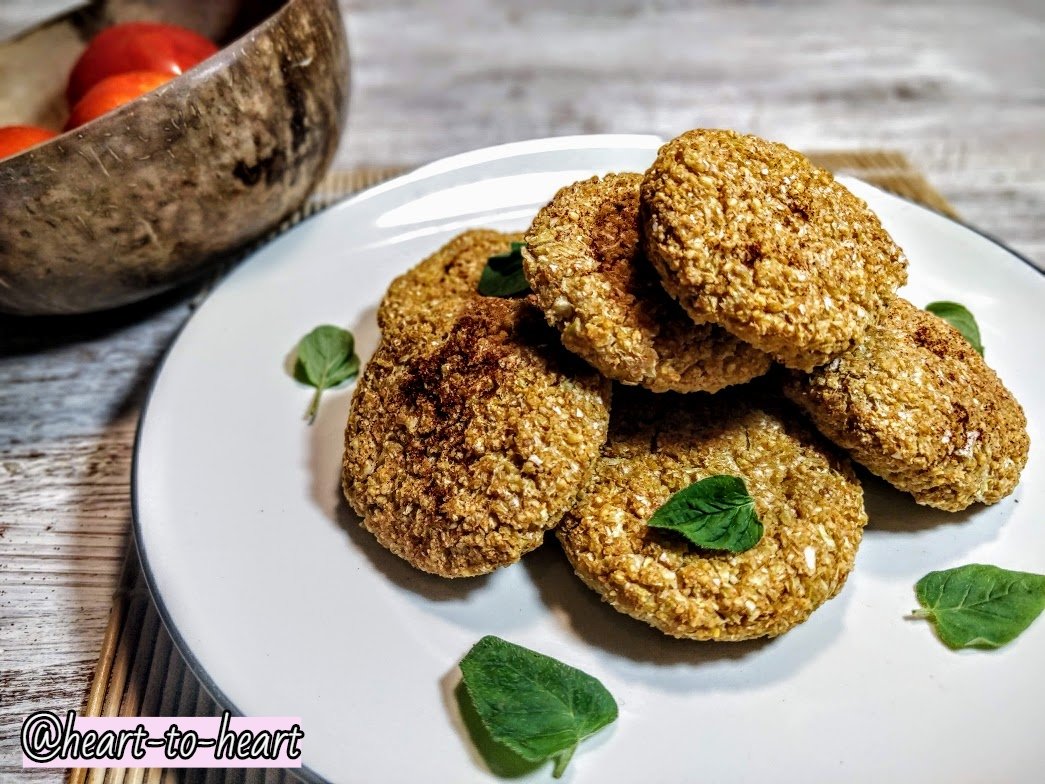 ---
What You Need:
---
No oil version
1 head cauliflower (steamed and towel dried)
½ cup chickpea flour
1 tbsp arrowroot powder
½ tsp garlic powder
½ tsp chipotle powder (omit if you don't like spice!)
½ tsp pink Himalayan sea salt
---
What To Do:
---
Preheat the oven to 350'C

(To make these with oil, you can fry in a skillet or fry pan or even air fryer with coconut oil.)

Mix the powders together in a bowl, ensuring there are no clumps

Take the cauliflower and pulse everything together in a food processor

Take the batter in your hand and create small balls (like cookies) then smush them between your palms and add them to a lined baking sheet

Bake until the outside layer is crispy on the top (around 10 minutes) then flip and bake the other side to the same level of crispiness (about 7 mins)
Oven times vary so just keep an eye on them, they'll start to brown when they're ready!
---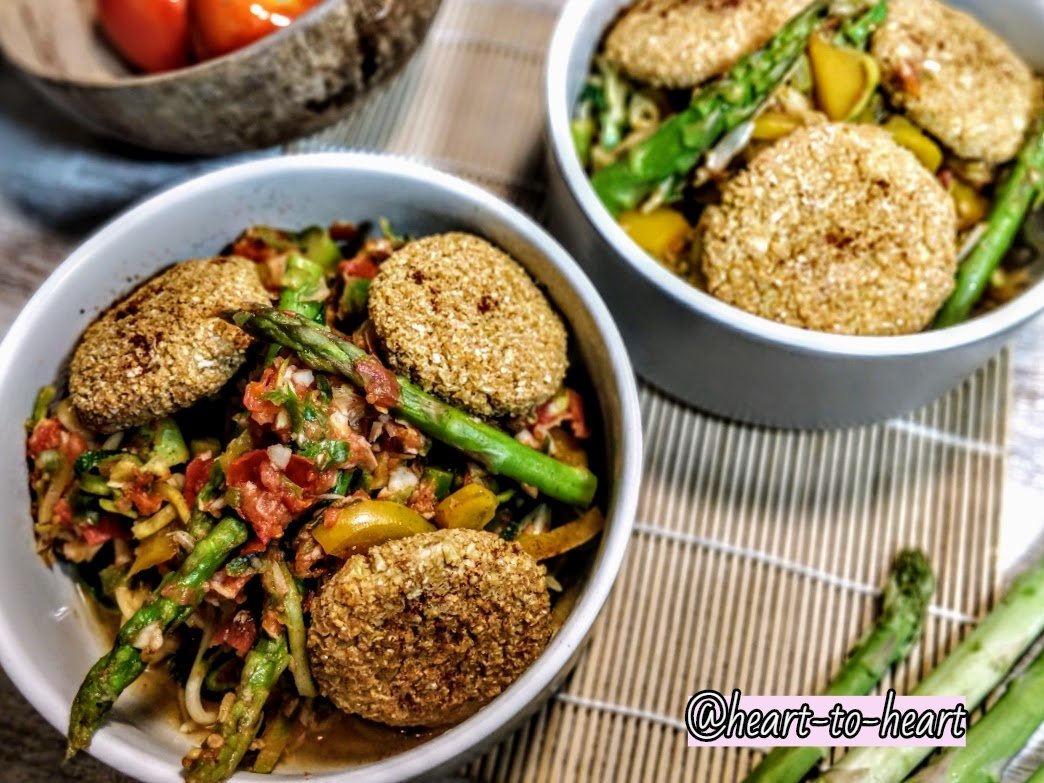 ---

I wish you yummy in your tummy!
Love and Light ✨
Cece 😘🧙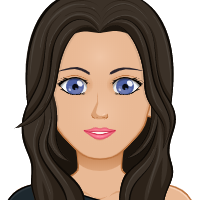 What did you miss from me? Here's what I've been up to lately:
Guiltless Brownies
Green Protein Fiend
Balinese Rendang
Loaded Jicama Fries
Cookies and Cream
CocoNutty Dream Cream Curry
Spinach and Quinoa Bathing in Tahini
Deliciously Unsuspecting Cabbage Fry
Pesto Impresso
Oriental Tacos
Delicious Treat You Right Granola
Communication 101 (for Angry Lions)
Breakfast Cupcakes
I-N-D-E-P-E-N-D-E-N-T Bread
Spaghetti Vibes Salad
Rainbow Rice
Mas-A-Better-Man-Curry
Unsuspecting Veggie Drool Inducer
Thai Squoodles
Handheld Avos
Pumpkin Spice "Latte" Nibbles
Jicama Hash Mash Bash
Rad Rainbow Coleslaw! (Rainbows are ALWAYS DELICIOUS!)
Something Like Ratatouille
Not Your Plain Ol' Veggie Tray