A pie doesnt have to be sweet , let me share with you another recipe.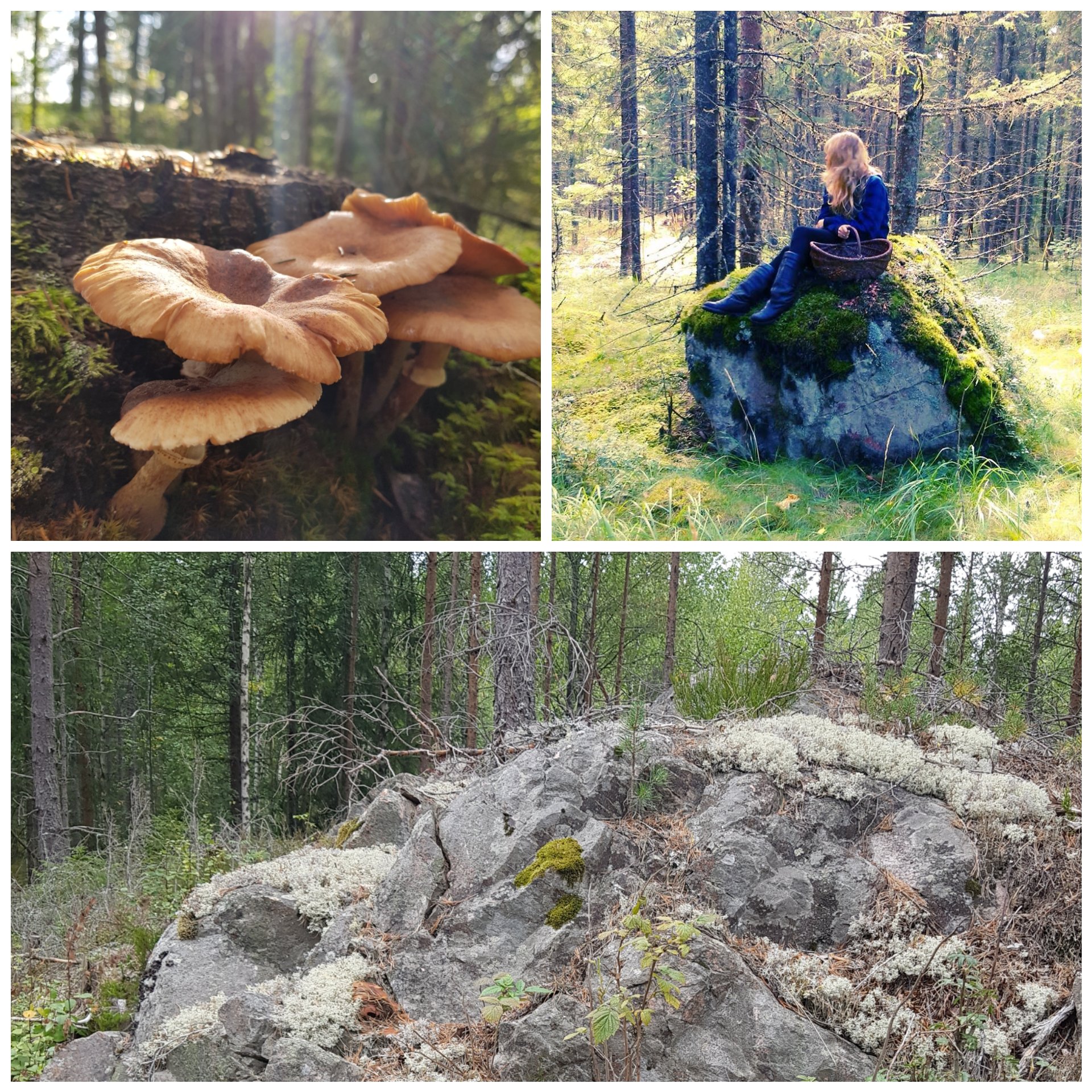 Good day to you all!
there is always a reason for pie, for example; your guinea pig is having a birthday or you want to impress your mother in law. Or just because it's tuesday
Search no longer! and get into the autumn spirit with Cantharal pie!
I went into the forest in search of cantharal. Its a beautiful orange mushroom that smells a bit like apricot. You can find them in the moss. they are not always easy to find but when you find one, most likely there are more in the same square meter. look underneath the moss, that is where they hide.
once you killed an entire family of cantharal mushrooms , you can walk back home and clean them.
make sure you handle with care because this particular mushroom is very fragile and breaks easily.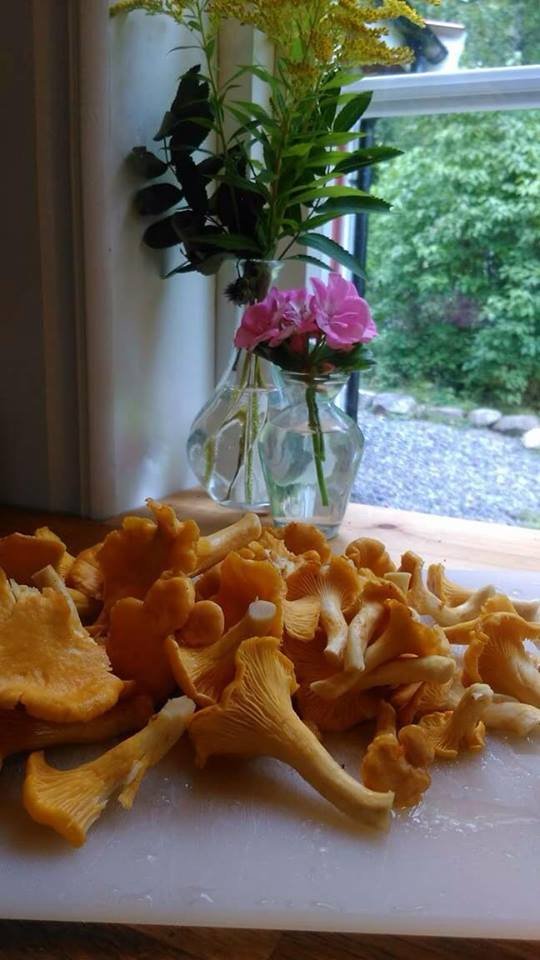 The recipe
1 tablespoon olive oil
1 (10 ounce) fresh mushrooms, sliced
1 large onion, chopped
4 slices bacon, chopped
3/4 cup heavy cream

1 cup shredded Swiss cheese / or cheddar
some salt and pepper to taste
1 teaspoon chopped fresh parsley
1 (17.25 ounce) package frozen puff pastry, thawed
1 egg, beaten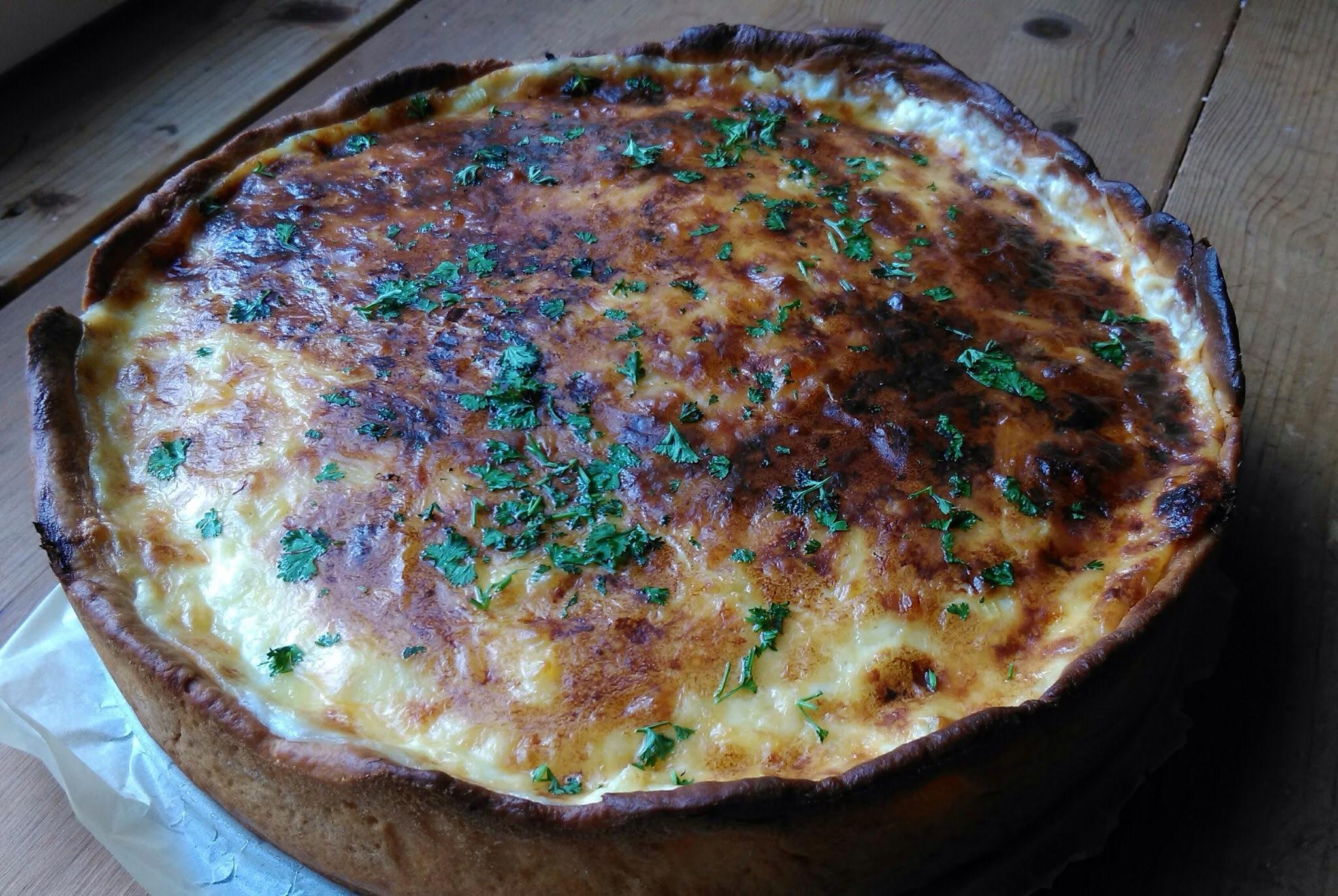 Directions
Preheat the oven to 350 degrees F (175 degrees C)
Heat the oil in a large skillet over medium-high heat. Add the mushrooms,
onion and bacon; cook and stir for about 5 minutes, or until vegetables are tender.
Reduce the heat to medium, and add the cream and dill; cook and stir for about 10 more minutes.
Remove from the heat, and stir in the cheese.
Place one sheet of puff pastry on a well oiled baking sheet, and pour the mushroom filling over the top.
Cover with the other sheet, and press the edges together to seal.
Make some holes in the top with a fork. Brush the top with beaten egg.
Bake for about 40 minutes in the preheated oven, or until golden brown. Cool, then cut into squares to serve.
Enjoy!
have a beautiful day <3