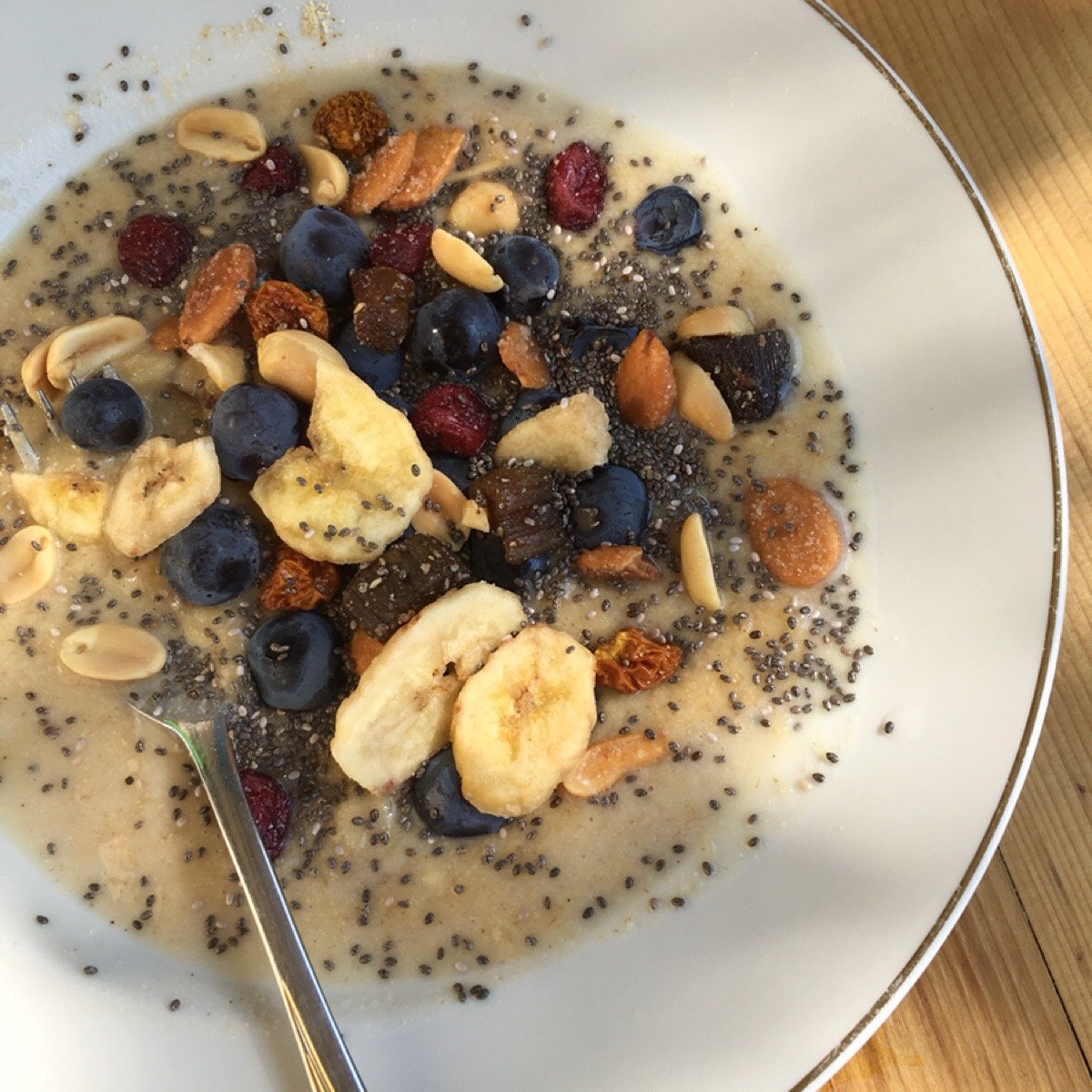 ---
So delicious! Most of my mornings start with variety of my morning mash. You can use any fruits you like and you got t hand.
In this nutritious creation I put
Banana
Tigernut flour
Lupine flour
Dates
Grapes
Dried exotic Fruits and nuts
Chiaseeds and
Oatmilk
But you can use everything you got at hand. Even turmeric, ginger and raw chocolate, that's my favorite!
Awesome!
Enjoy!
Have a nice day!
Love y'all
Holger
---