Cooking has always been a passion of mine, especially since my Dad was a chef his whole life! Life always has it's way of getting hectic and I tend to loose track of what matters most in life. Family, food and friends!
This is a very easy dish if you have kids who don't like veggies. Chicken and broccoli Alfredo stuffed shells!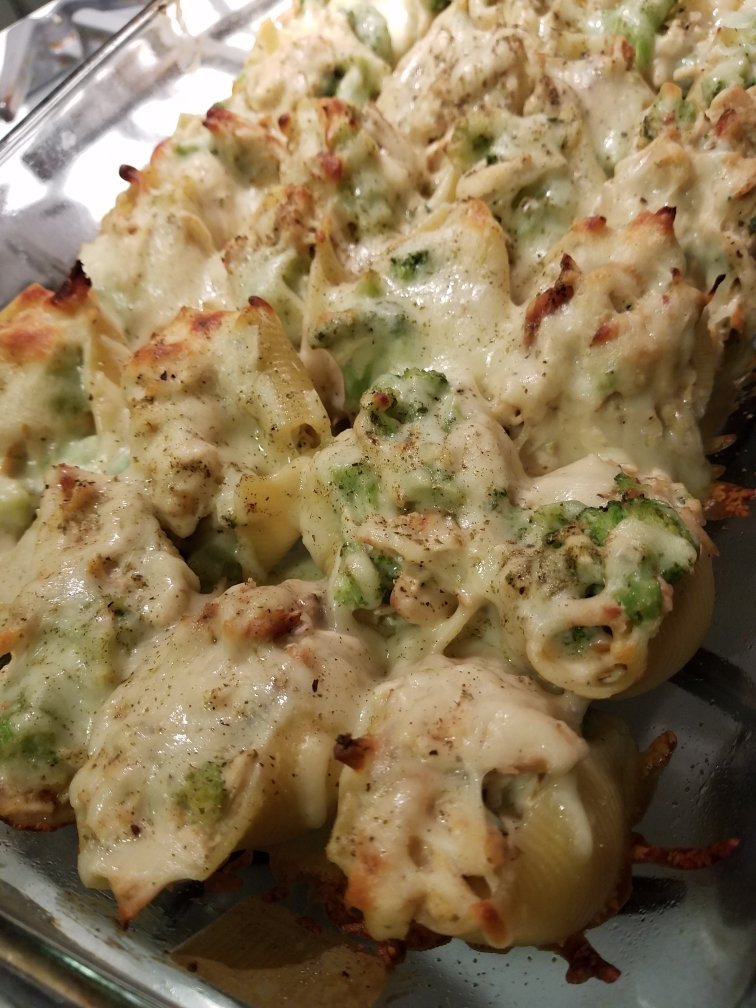 I hope you enjoy my picture, thanks for reading!