Hello Steemit Friends,
Today i'll share with you my lovely easy and best lemon cake moist and fluffy.
I prepared it in just 15 minutes and enjoy it with my family, i shared the recipe on my youtube channel and i hope you'll enjoy it and give it a try.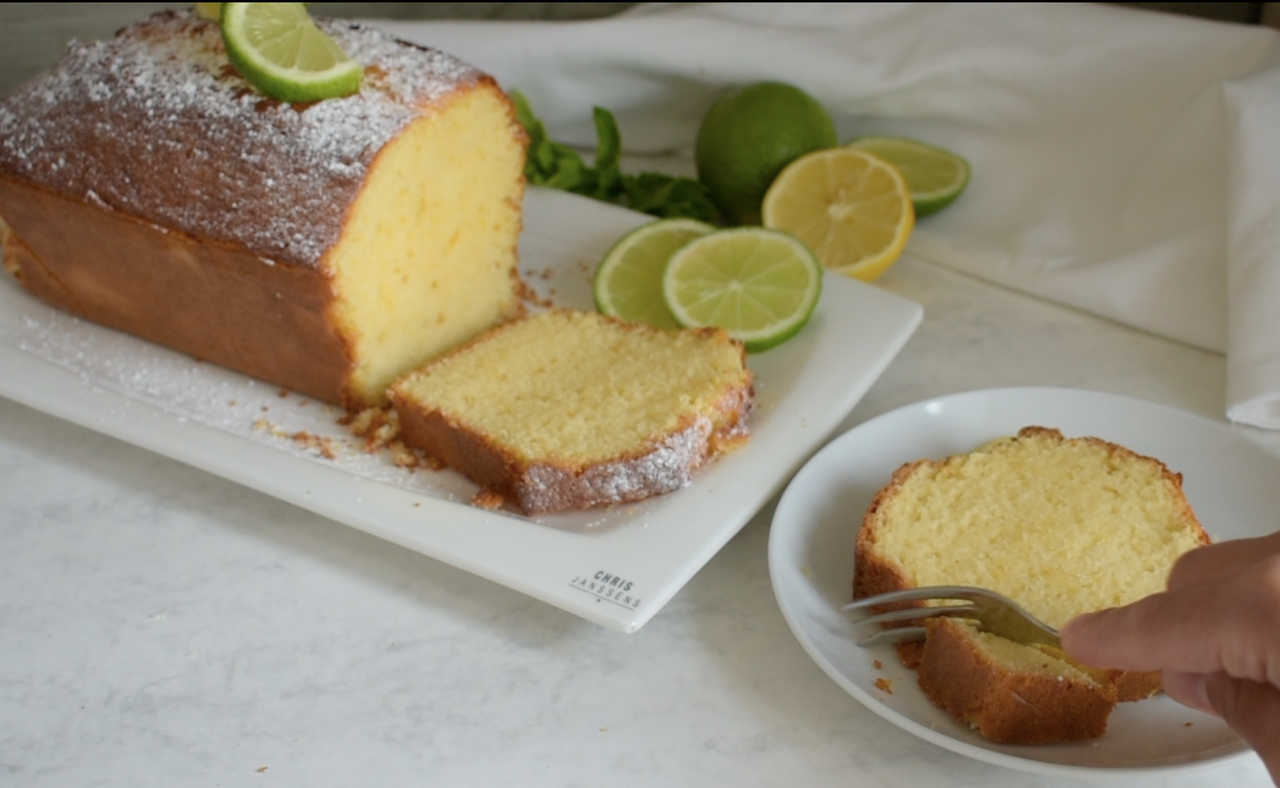 Lemon Cake
Prep time: 15minutes
Baking time: 55 minutes
Yieled: 12 peices
Ingredients:
4 eggs
1 and 1/4 cup sugar
1 tsp vanilla extract or 1/2 tsp vanilla powder
1/4 cup lemon juice
125g yogurt,
3/4 cup vegetable oil,
2 and 1/2 cups all purpose flour
1 tbsp baking powder
1/2 tsp baking soda
pinch of salt
1 tsp lemon zest
1 tsp orange zest (optional)
The way:
Preheat oven on 180°C , prepare the cake mold by grease it with butter and cover with parchment paper.
In a large bowl mix eggs with sugar and vanilla until the mixture light in color, and suga dissolve in eggs. Add lemon juice, yogurt and oil. Give the batter a quick mix.
In another bowl sift flour, baking powder, baking soda and salt.
Add lemon zest and orange zest to flour or take one tbsp of the flour and cover the zest with.
To the eggs mixture, add the half dry ingredients and whisk until well combined, then add the remain dry ingredients, whisk all together until you have a smooth cake batter.
With a spatula, give cake mixture a quick mix to ensure there no lumps or anything left over bottom.
Pour cake batter in your prepared cake mold.
Bake in a preheated oven 180°C for 55 minutes.
When out of oven, remove from mold and remove parchment paper and let the cake cool on a wire rack before serve it.
Enjoy!
Have a nice weekend,
Angie