How good is chopped salad?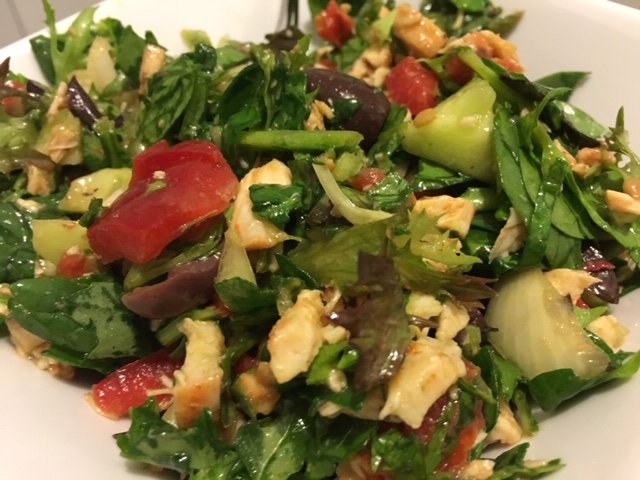 It's not really something I've come across much in my life, a green salad was always lettuce, tomato and cucumber in a bowl with dressing on the side. Or, there was always the slightly more exotic coleslaw (a chopped salad in its own way), potato salad, rice salad or pasta salad.
But, in a bid to eat more salad, I bought a salad chopper recently. It's a stainless steel, double bladed mezzaluna type thing and it's amazing! It really does take ordinary salad to the next level.
You just put everything in a large bowl, lettuce, cucumber, onion, tomato are good basics but then I often add sundried tomatoes, cheese, chicken and/or olives as well - whatever you've got. Then you just start rocking the chopper over everything. It only takes a few seconds and you've got delicious chopped salad ready to go. I usually add some dressing then and toss it through - it's so good! You get the combined flavours of everything in every bite.
If you want to find yourself eating more salad, I would highly recommend buying a salad chopper!